Use the People tab on the mobile app to see when the people you connect with regularly are heading into the office and where they're sitting, so you can join them!
Creating favorites
Denote as many people as you'd like as a "favorite". Don't worry, the people you tag as your "favorite" will not be notified. You can edit your favorites at any time too. Note, you can only create one group of favorites.
1

Open the mobile app and navigate to the People tab.
2

Scroll through the list or enter a name in the search field to find co-workers > tap the Star to tag as a "favorite". Folks

are not notified when selected as your "favorite".
3

You'll notice starred co-workers will float to the top of the People tab for easy finding.

6

To edit your "favorites" tap the star to unselect/select a person. Changes automatically save.
See who's in this week
Now that you've created your group of "favorites", you can easily see when they'll be in the office and where they're sitting over the course of the next week.
1

Tap See who's in this week at the top or search for a specific teammate.
2

You can see a day-by-day scrolling view of all of your "favorites" who have a desk reservation or assigned seat scheduled for the week.
3

Tap on a teammate to see where they'll be sitting and scroll around the map to find a seat next to them.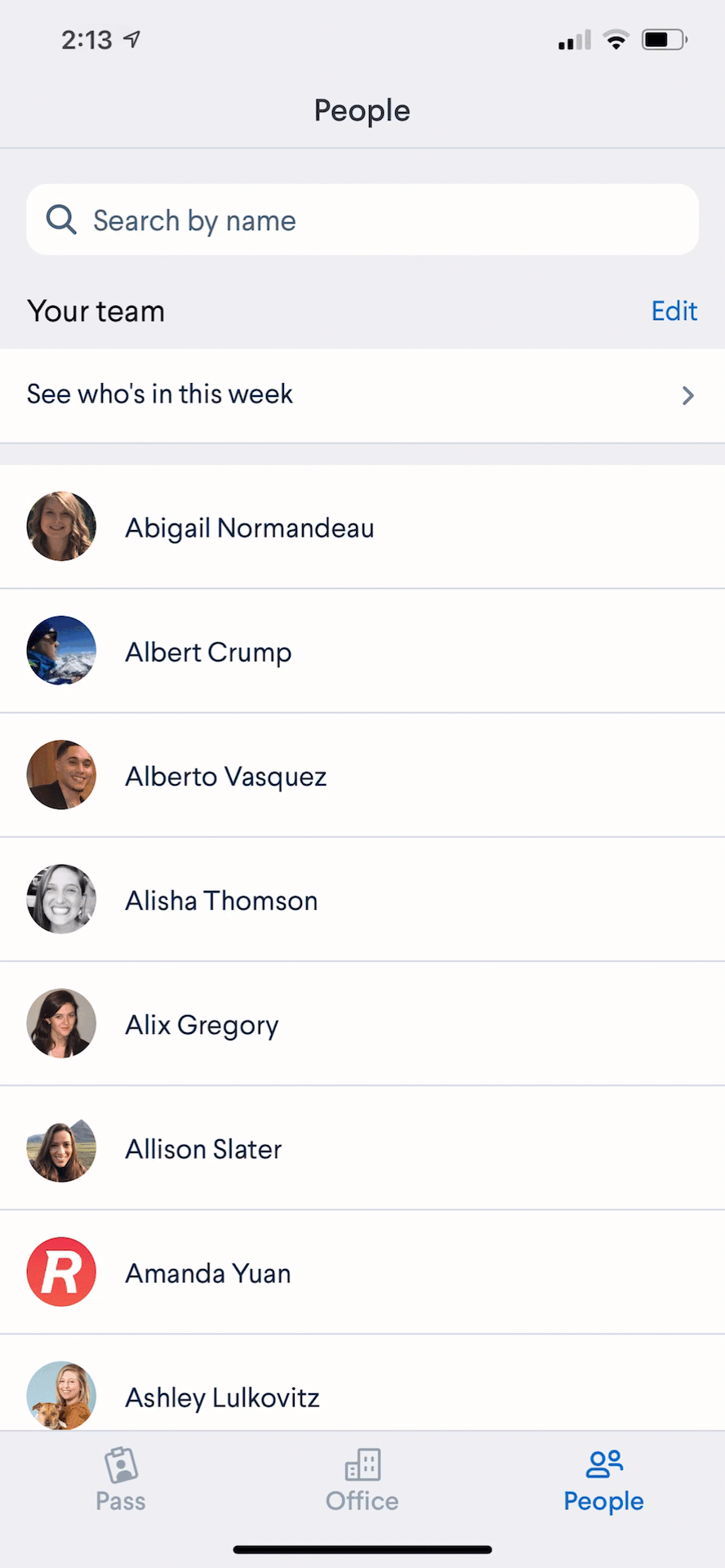 Also, you can book a desk from the Pass tab for a guided booking experience that highlights your teammates as well!
Profiles
Tap on a colleague to see the following information:
Their department (when available)

Email address

Current desk location

Upcoming desk schedule for the week.

Tap Sit nearby to book a desk near them!

Star their profile to add to your favorites if you haven't already.