Use the People tab on the mobile app to see when co-workers plan to be in the office, and where they're sitting, and add them as favorites.
Adding co-workers as favorites
1

Open the mobile app and navigate to the People tab.
2

Tap the star next to a co-worker to add them to your favorites.
3

After you've added favorites, you can:
Filter the people list by favorites> tap the Favorites button at the top.

Tap See who's in this week to see when your favorites are scheduled to come into the office that week, then tap a favorite to see where they're sitting on the office map.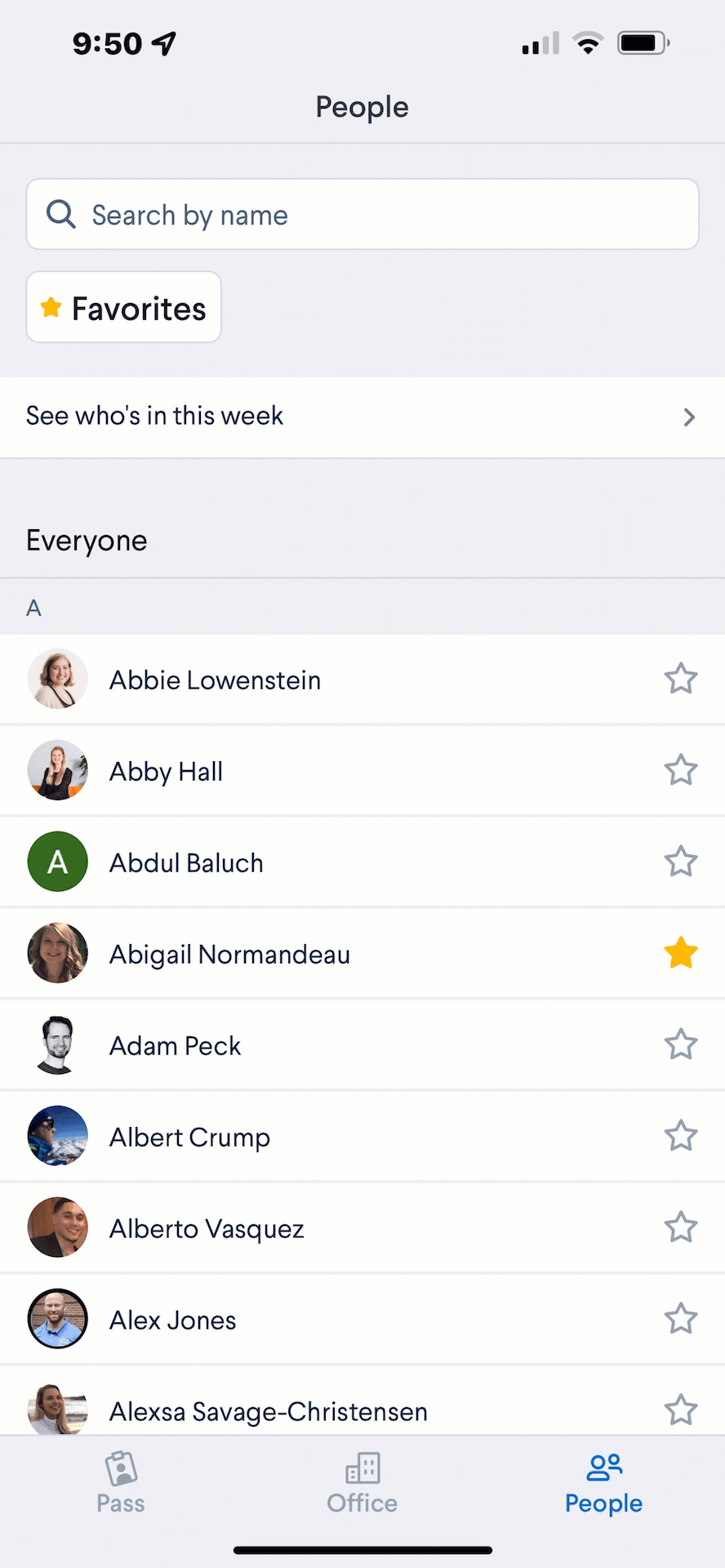 Tap on a colleague to see:
Their department (when available)

Email address

Current desk location

Their desk schedule for the week.

Tap Sit nearby to book a desk near them!

Star their profile to add to your favorites if you haven't already.