Looking for installation tips? Check out the guide to installing the add-in for Microsoft.
Requires
Compatible Apps
Outlook 2013 or later
Outlook 2016 for Mac
Outlook on the Web
With Robin's Office 365 Add-In, you can bring space search and extra office context into Office 365 calendars without having to leave Outlook. Once installed for your tenant, a sidebar with extra information about the office will appear when creating or viewing events. If the event already has conference rooms invited, Robin will show details about the space automatically. Here are a few tips to get you started with searching and adding spaces to events using the plugin.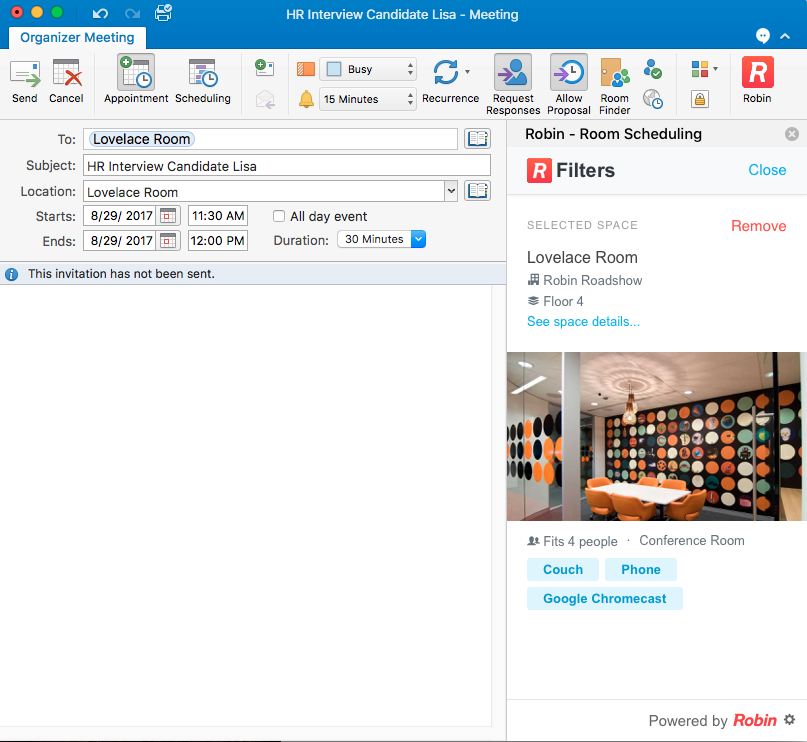 Search for the room you need
Search and filter for spaces while creating a new event, without leaving your calendar. In addition to finding an available room when you need it, filter results by location (building or level), amenities, and space types. Looking for a space with a whiteboard for your 2:30 meeting? Filter rooms with whiteboards.

Add a space to your meeting
Availability for spaces will allow you to select the space you need exactly when you need it. Results will also show any spaces that match your search filters but are unavailable.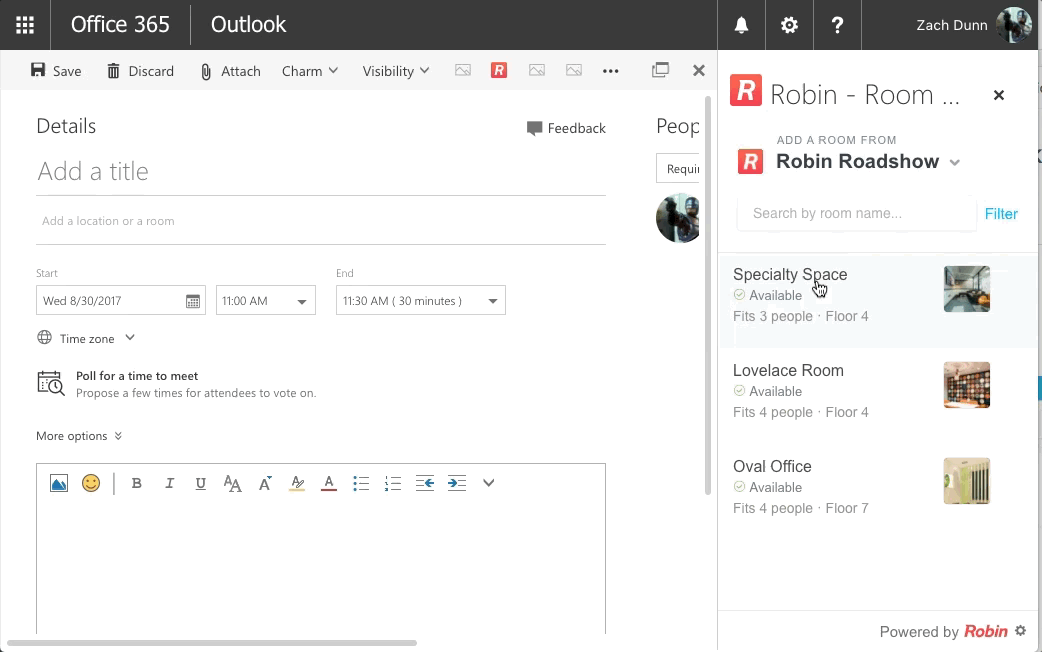 A better look at your office
A few more things the browser extension is good at:
"When's the next time this conference room is available?"
"Will I have a whiteboard available in this afternoon's meeting?"
"Are there any other spaces with video conferencing free right now?"
For more advanced tasks, the plugin gives a direct path to continue in Robin's web (and mobile) apps. Have something else you'd like to see the plugin bring into your calendars? We'd love to hear about it.