Requires
Integration enabled by admin
Zoom account
Unable to Add Zoom link in Event Composer
Two reasons for this error:
If your email address used for Robin and Zoom do not match, you won't be able to create a Zoom event in Robin.
Your organization must add your email to their Zoom Users. Reach out to an Admin in your organization for more detail.
Adding a Zoom link to an event
Once enabled for your organization, adding Zoom meetings to your Robin events is easy. You can add a Zoom meeting in Dashboard or in the Mobile app.
From the Event Composer, select the Zoom checkbox. Then finish filling in the event details; select a space, date & time, & invitees > save booking.
Dashboard: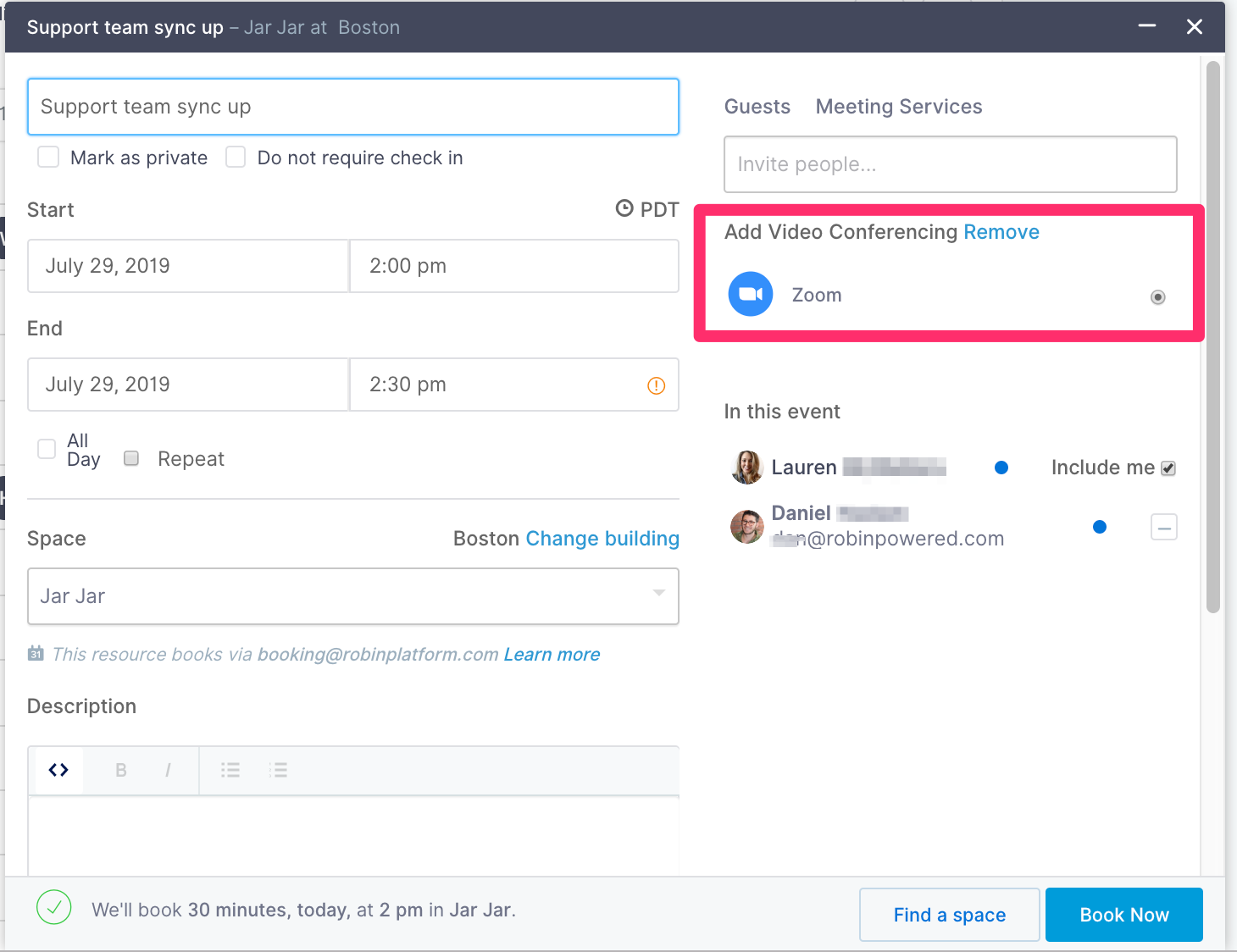 Mobile:
Add a location under Book a space and the Zoom checkbox will appear as you complete the event.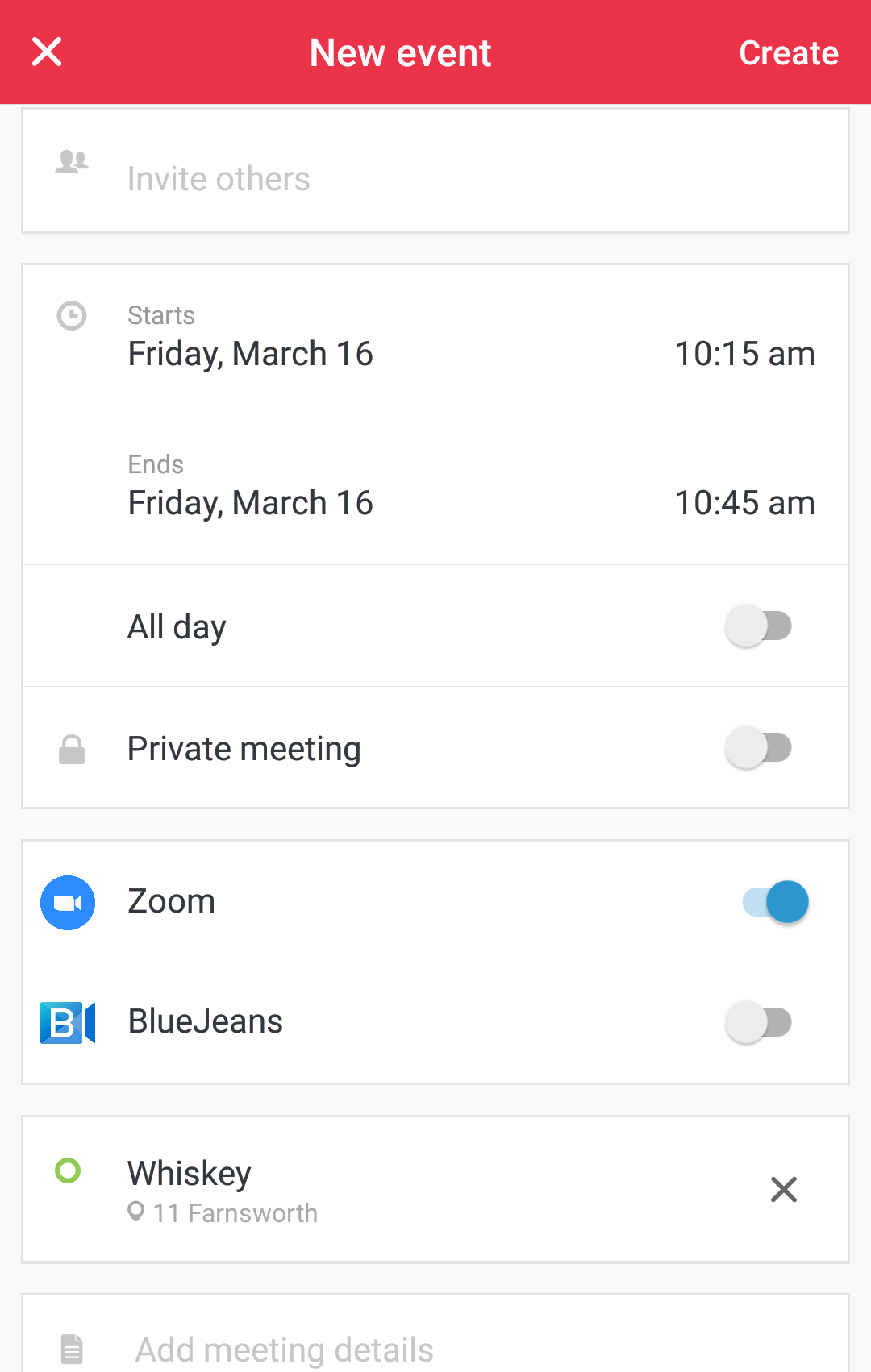 The meeting invitation, within Robin and all calendar systems, will include links to join. Invitees will also see the option to "Join Zoom Meeting" from Robin.