Learn about the notifications you can expect to receive when hosting a guest at the office.
1. The host receives an email when their guest has been pre-registered. This is helpful if guest pre-registration is restricted to certain user roles only.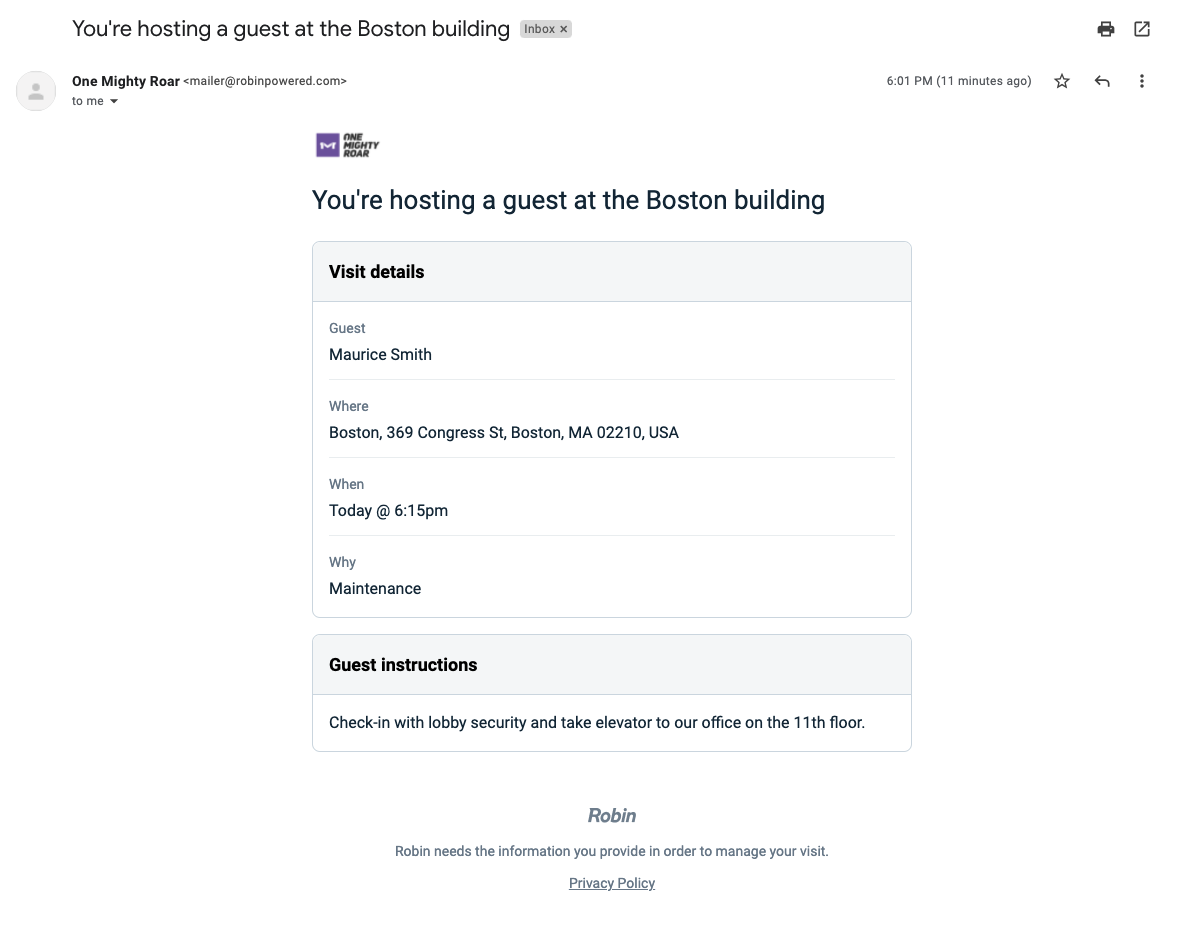 2. The host will receive an email notification when the guest has arrived and they've successfully completed the check-in process.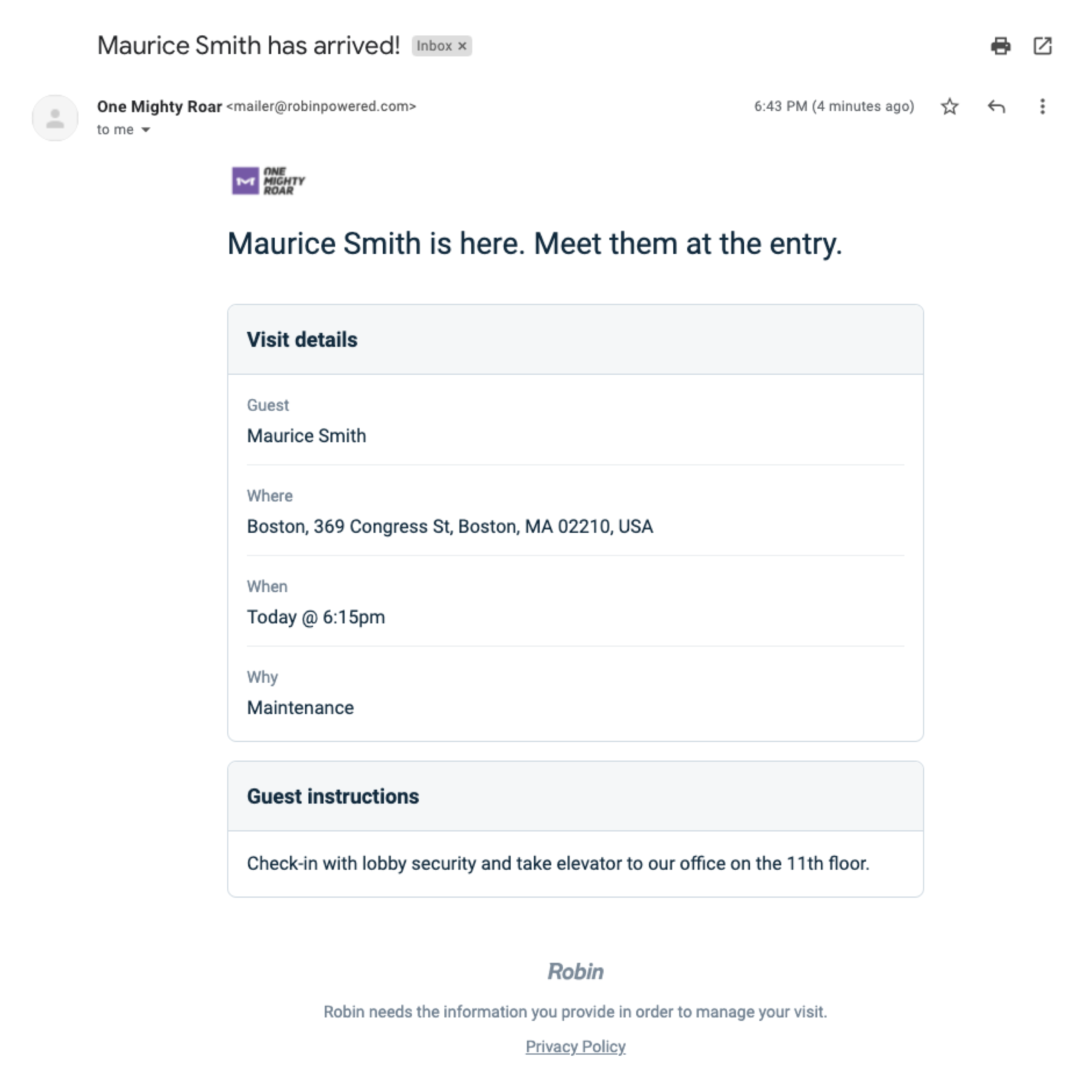 3. If the guest fails the health checkpoint survey during check-in, the host is notified that their guest failed, and the visit is canceled.