Robin sends notifications about your reservations and any new office updates (i.e., activities & announcements) to your everyday apps and tools. You can choose the type of notifications you'd like to receive and how under your user settings in the web dashboard and the mobile app.
In the web dashboard, navigate to your User profile > User settings > Notifications to manage the notifications captured below: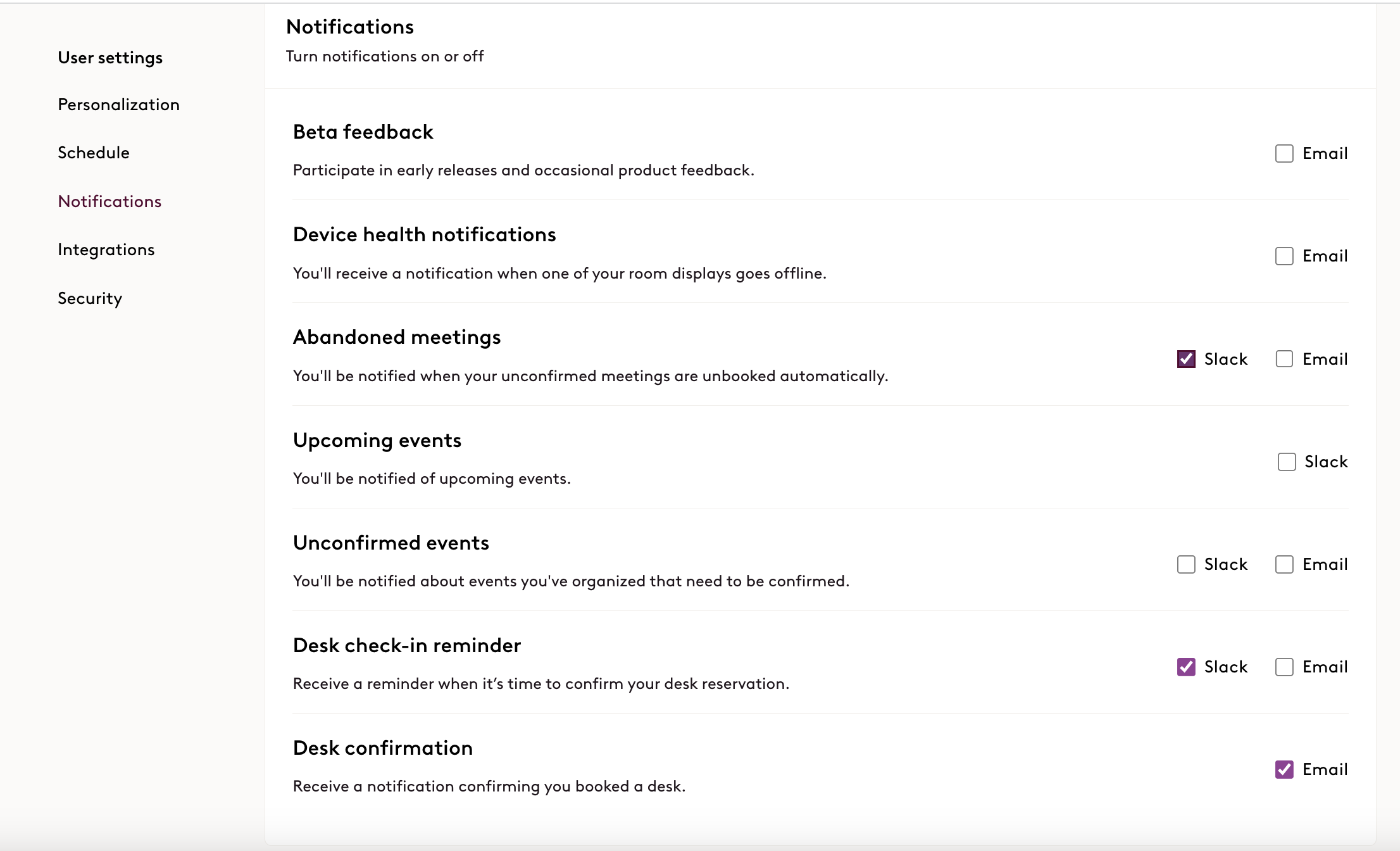 The "Beta feedback" and "Device health notifications" options are only available for Robin admin roles.
Note, in order for you to receive Slack notifications, a Robin admin must first add Robin to your organization's Slack workspace. And you need to connect your individual Slack account under your User settings > Integrations.
In the Robin mobile app, you can manage the following push notifications under your user profile setting. From the home screen, navigate to the settings icon in the top right corner > Notifications.