Requirements
Active Robin user
Google account
Integration setting enabled by admin
Robin's Google Calendar Working Location integration allows you to sync your schedule between Robin and Google Calendars, so you only have to update your schedule in one place. This feature supports both recurring (set) schedules and one-off office visits. You can update your schedule in either Robin or Google Calendar; both systems will display the same information.
How to set it up
A Robin Global admin needs to enable this integration and complete the location mapping before you can get started. Admins, head this way to learn how to enable this feature.
After the feature is enabled, connect your Google calendar to Robin under your user settings. If you use Google SSO when you log in to Robin, then your account is already connected, and you can skip this section.
1. Navigate to your user settings in the web dashboard (or mobile app).
2. Click Integrations on the left.
3. Click Connect and follow the Google authorization steps.
(If you already have your calendar connected, click Manage.)
4. Once you've connected your Google calendar account, click Set up next to the "Sync Google Working Locations" setting.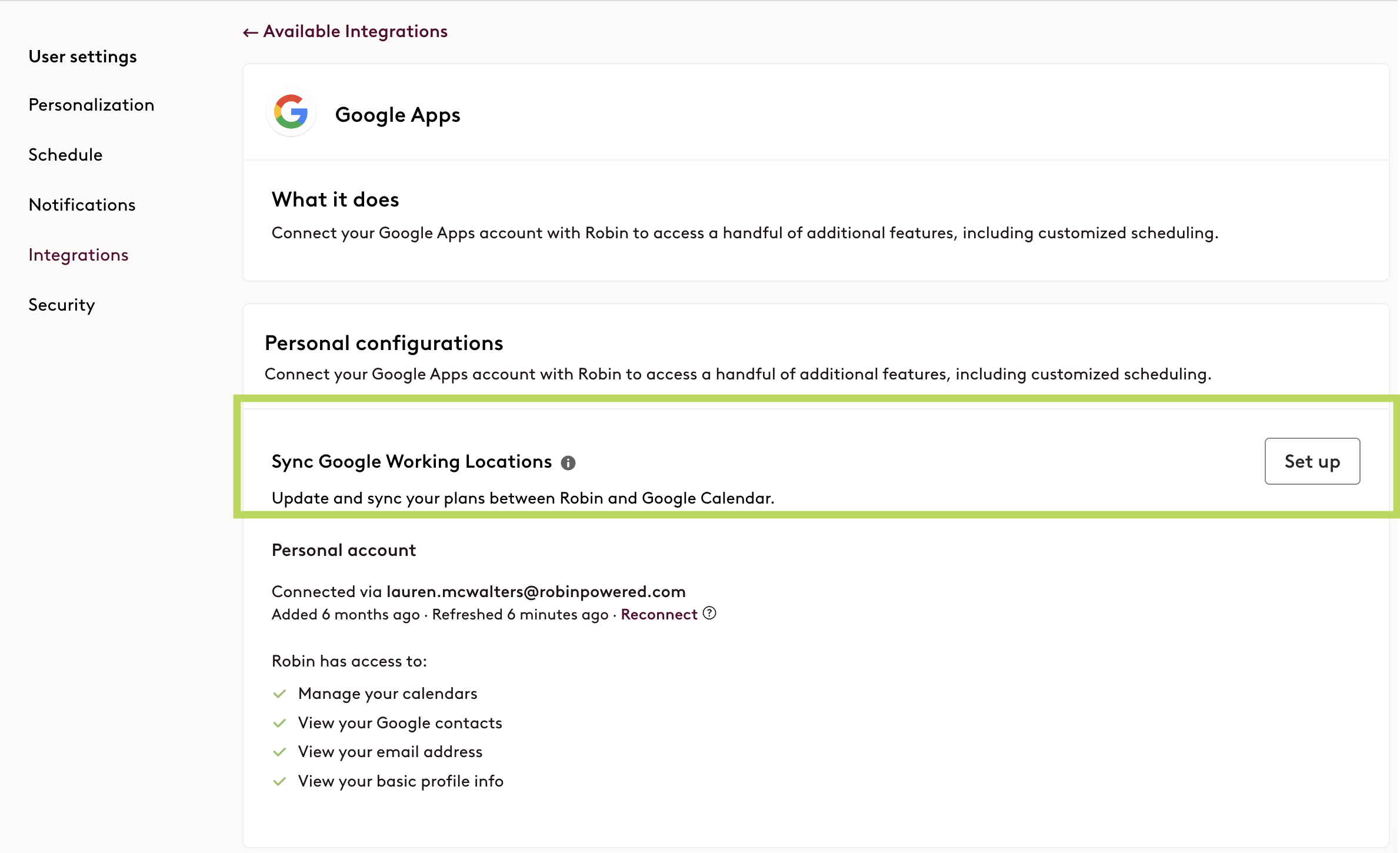 5. Select the calendar where you keep your working location most up-to-date. The calendar you select will act as "the source of truth" for your schedule.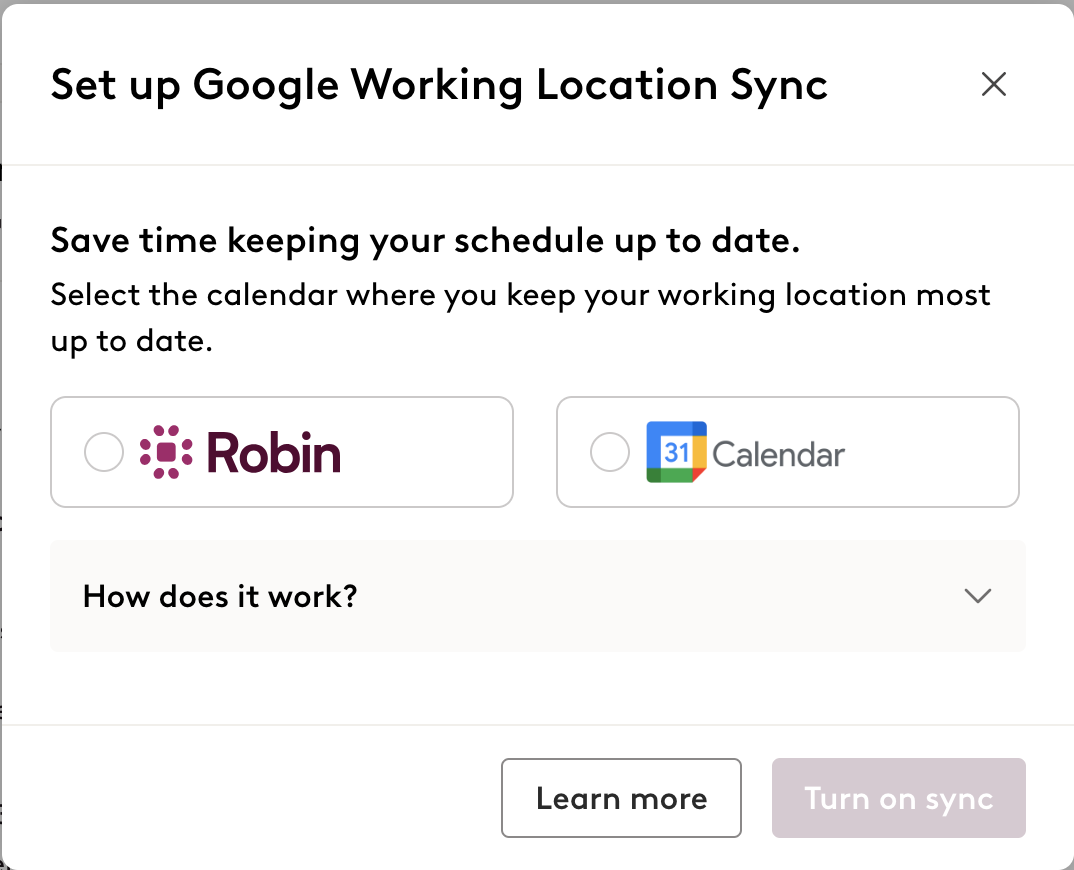 How it works
After enabling the sync, any changes to your schedule will be updated in both Robin and Google. Historical reservations will not be synced. Turning on the sync will not cancel any existing desk reservations.
In Robin:
Now, make a change to your Workweek schedule in the Robin web dashboard or mobile app and check your work location status in your Google Calendar.
In Google:
NOTE: When you're updating your schedule in Google, you must select the name of the building (not the "Office label") in order for the syncing to work correctly.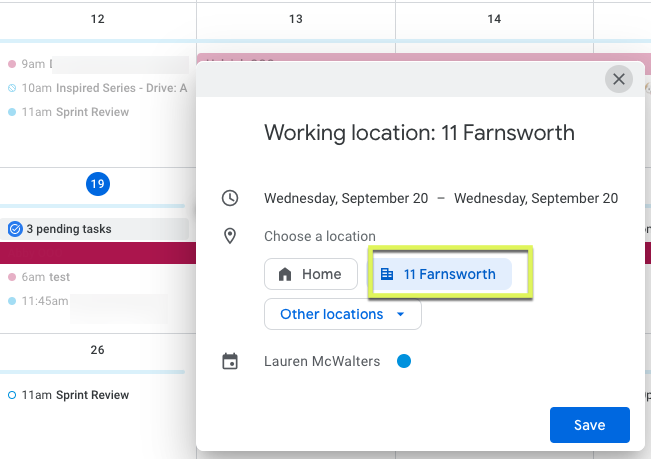 Now make a change to your Google Calendar schedule and check your Workweek schedule in the Robin web dashboard or mobile app.