In Robin, your organization's office is made up of locations, spaces, and users. The chart below shows how the average company would be organized.
Click the image for a larger version.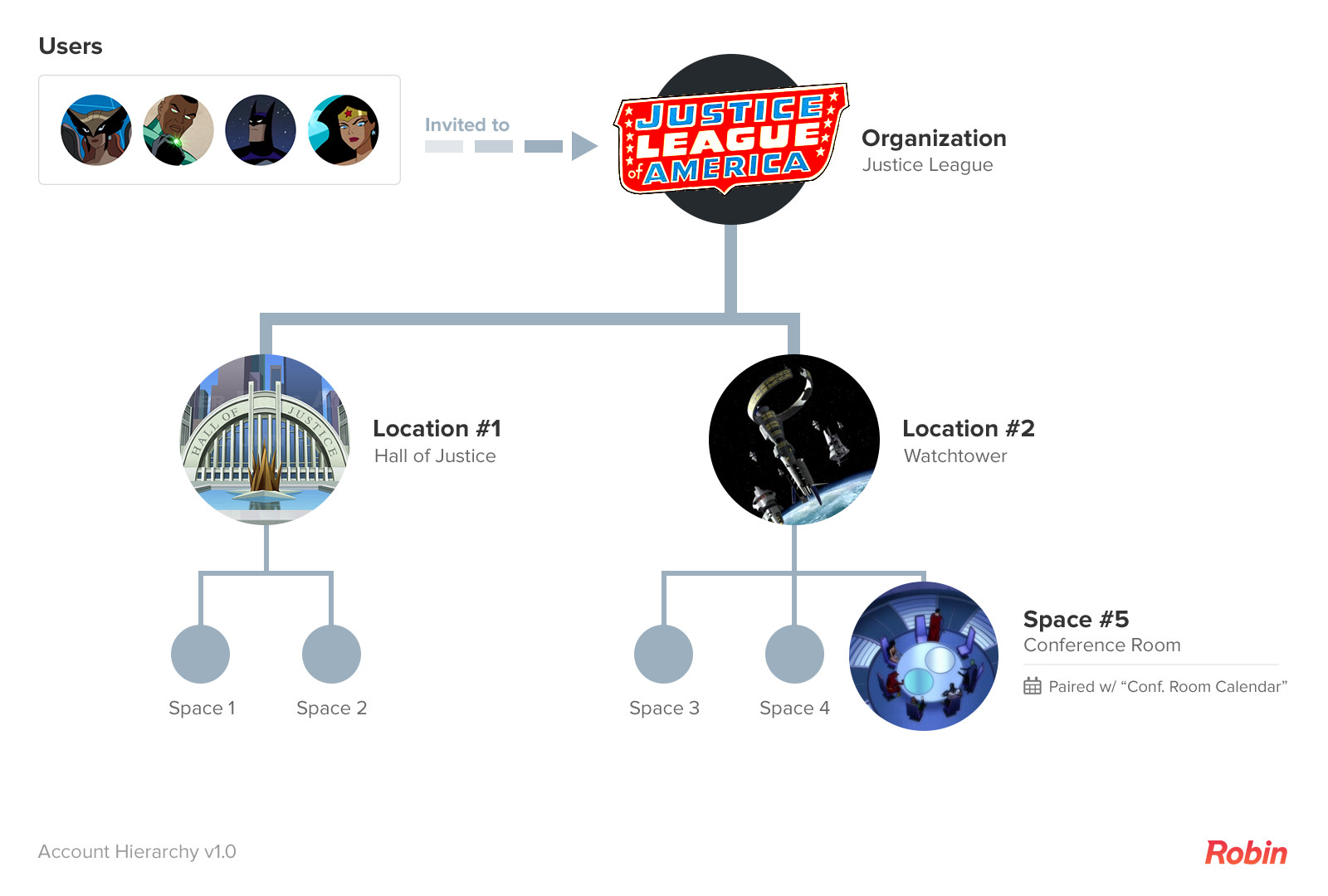 Locations
A physical location for your office. Depending on how large your company is, it could be anything from "East Coast HQ" to a campus-level "Warehouse 13". It contains multiple spaces.
Spaces
These are most commonly rooms inside of your office, such as conference rooms and breakout spaces. You can also use spaces as a way of marking departments or common areas such as the cafeteria. Each space may have calendars, devices, and other information connected with it. Users interact with spaces directly, meaning you can easily switch the associated calendars or devices without interrupting anyone.
Spaces belong to a location. You can think of the hierarchy like this: Acme Inc > Boston HQ > Big Conference Room
Users
When you add co-workers to your company account in Robin, they will receive an invitation to create their own account. Once they've registered they will be able to schedule events in the rooms you've configured via their web browser or mobile app. All new users are added at the "Member" role, but you can upgrade them to Administrative roles as needed.