Robin needs permission to view and modify the calendars paired with your account. Enabling these permissions within G Suite helps to keep your calendars in sync.
The setup
Enable API access. This lets apps like Robin access calendars.
Give your booking user permission to make changes to events such as starting or ending a meeting early.
Set room calendars to auto-accept invites that do not conflict.
Heads up
You'll need administrator access to your G Suite account in order to make these changes.
Enable API access
This allows Robin to see calendars (including resource calendars) and book events on your team's behalf.
1

Head to https://admin.google.com/ and click on the Security Option: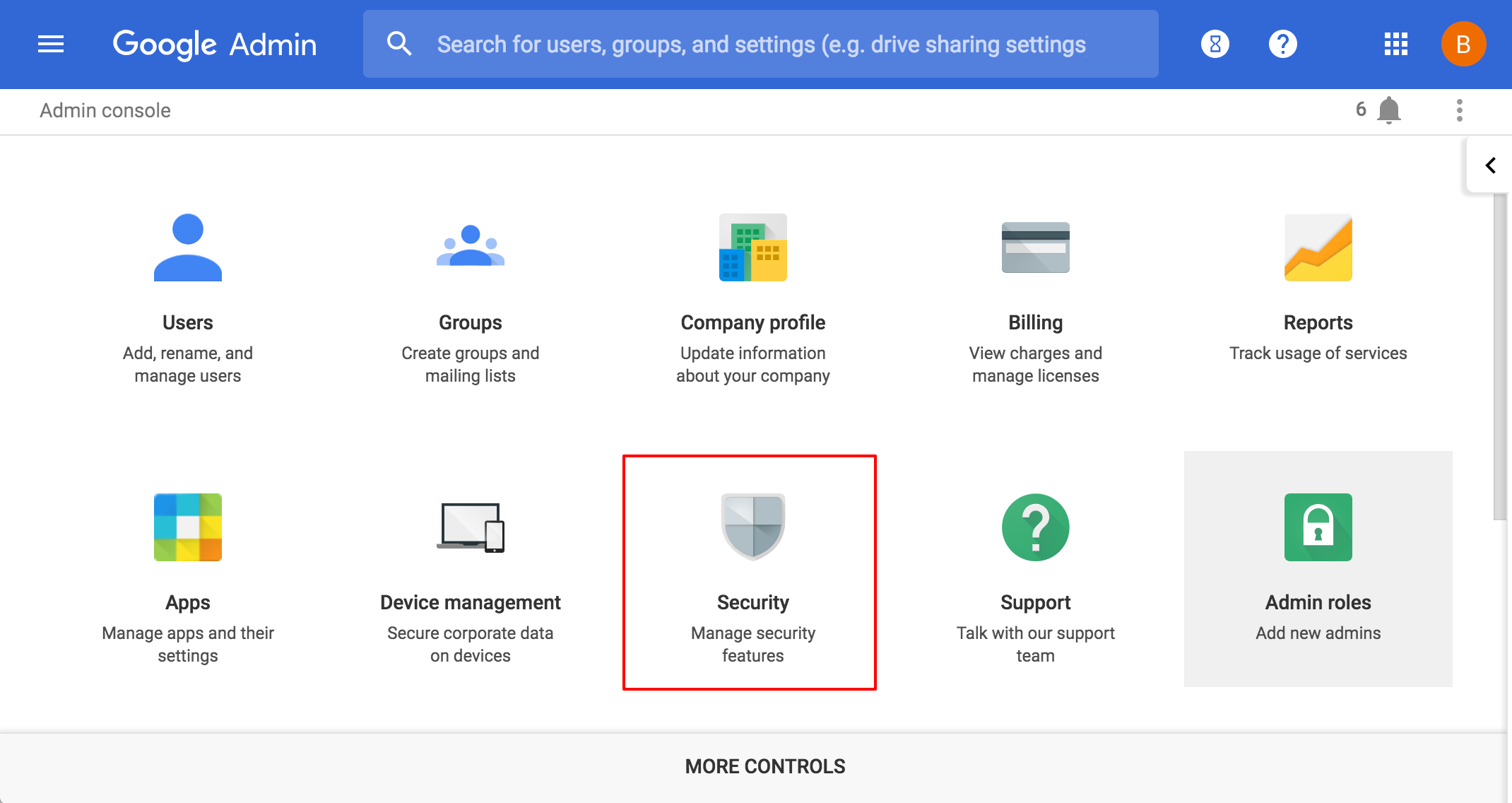 2

Under the "API reference" section, make sure the "Enable API Access" box is checked.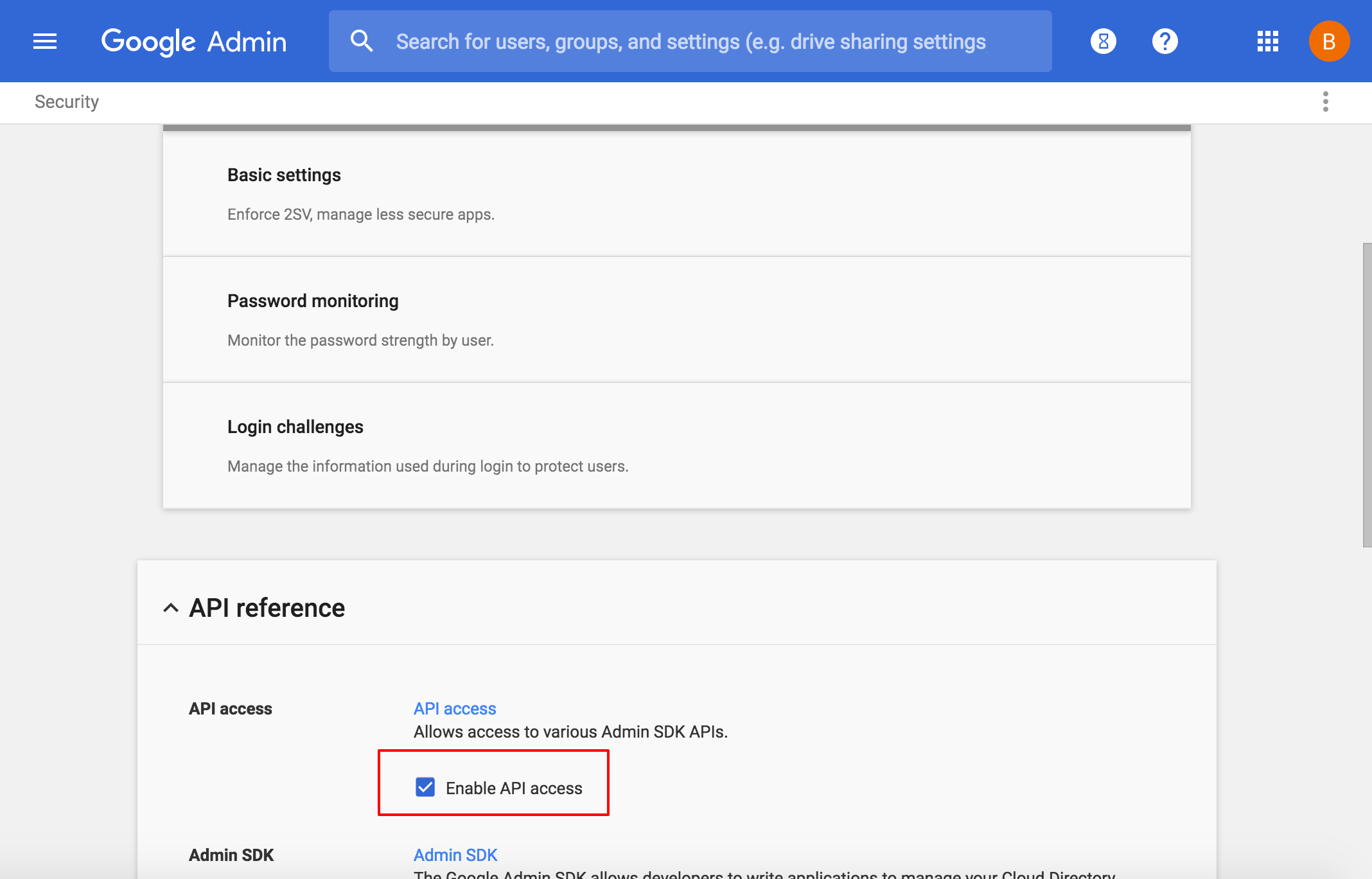 Take a look at this video for more:
Make sure Robin has the right calendar permissions to edit events
In order to properly edit events (e.g. end a meeting early from the room display) you'll need to give your booking user a few extra editing permissions. Follow this guide for more.
Auto accept invitations that do not conflict
Each time someone adds a room resource to a Google calendar event, the room resource receives an invitation email. This is just like the meeting invites you're probably used to getting.
Set each of your room resource calendars to automatically accept invitations that do not conflict in Google Calendar.
1

From Google Calendar, select "Calendar Settings" for your resource (or room) calendar.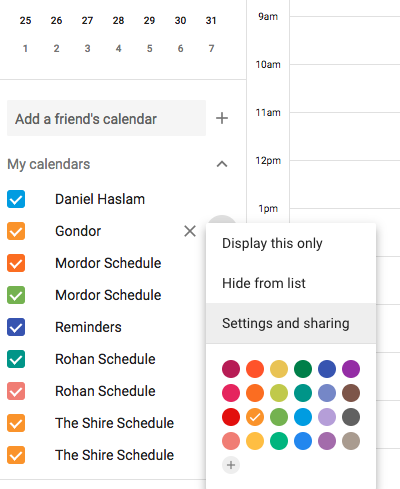 2

Select "Auto accept invitations that do not conflict." Update this setting for the calendars for each of your rooms.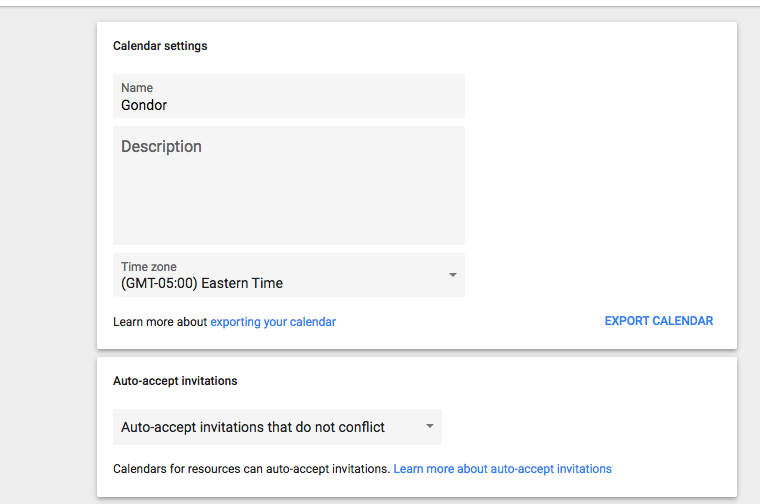 This video will walk you through it: