Robin needs permission to view and modify the calendars paired with your account. Enabling these permissions within Google Workspace helps to keep your calendars in sync.
The setup
Enable Admin API access. This lets apps like Robin access calendars.
In November 2019, Google announced they're changing how admins can manage apps accessing Google Workspace data. The steps required for Robin to reach your Google calendars maybe different if you're on the latest Google UI. Admins will need to navigate to the new app access control feature and add Robin as a trusted app. Not sure which Google version you're on? Check out what to look for here under "Changes to Admin API settings starting November 4, 2019".
Give your booking user permission to make changes to events such as starting or ending a meeting early.
Set room calendars to auto-accept invites that do not conflict.
Heads up
You'll need administrator access to your Google Workspace (fmr. G Suite) account in order to make these changes.
Enable Admin API access
This allows Robin to see calendars (including resource calendars) and book events on your team's behalf. Follow the video or the steps outlined below.
1

Head to https://admin.google.com/ and click on the Security Option: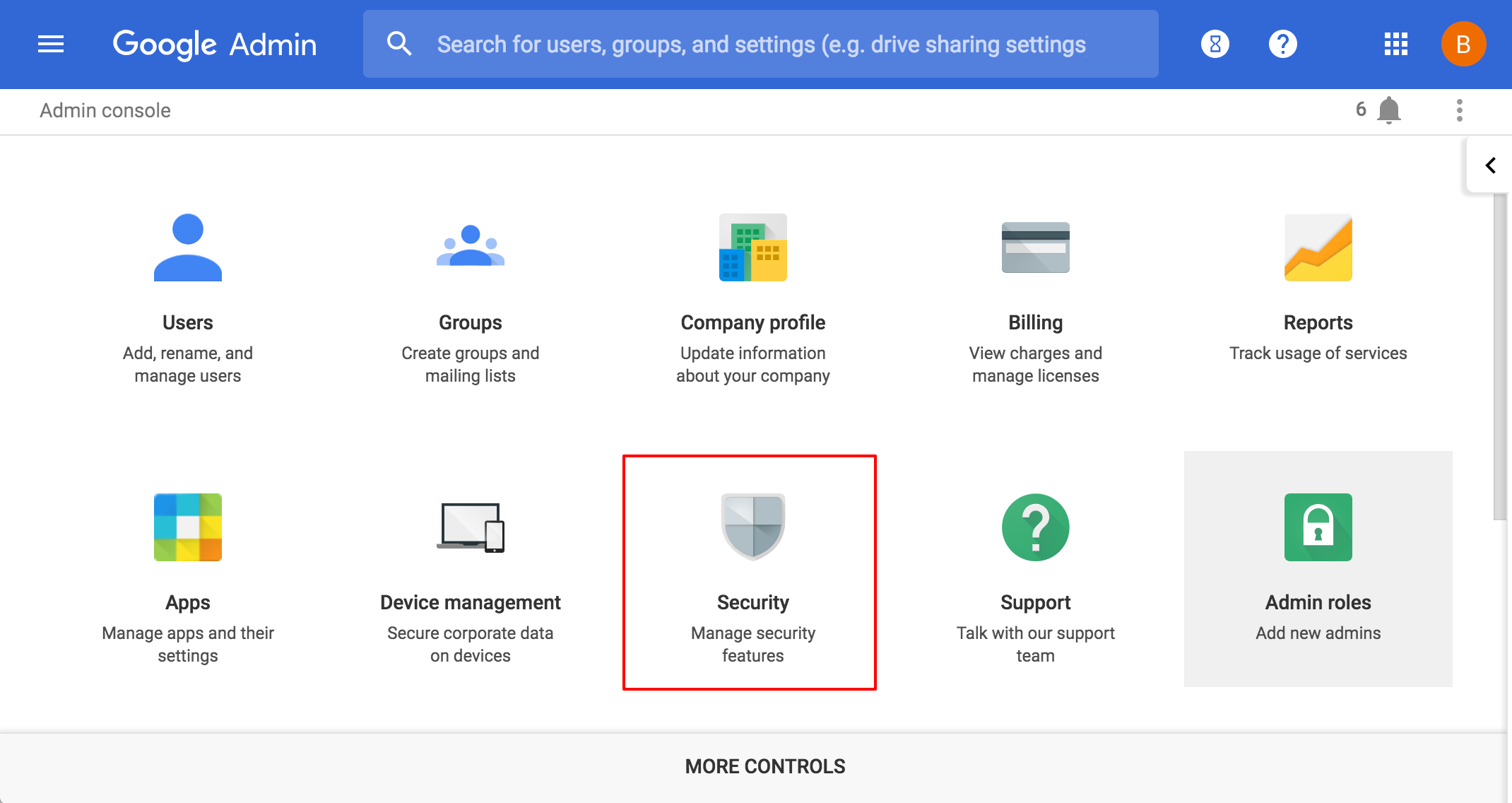 2

Under the "API permissions" section, make sure the "Admin" API Access is enabled.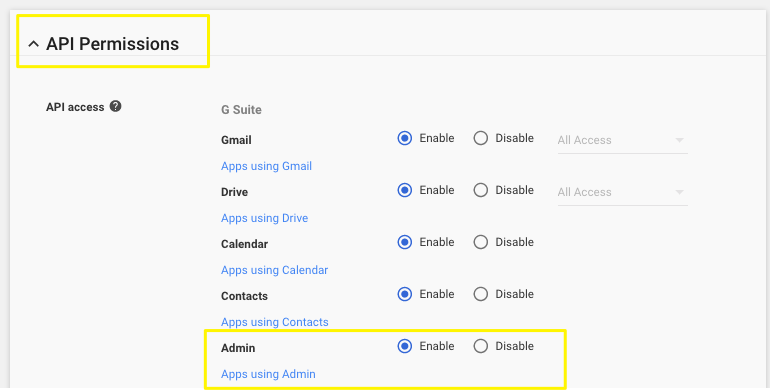 Note, Google made a change to their API reference settings:
Beginning on November 4, 2019: If you have API reference disabled, we'll automatically switch your Admin API access to Disable. As a result, your users won't be able to sign in to certain apps until you grant API access to the apps. User will receive the alert, "Access to your account data is restricted by policies... " (or your customized message).
Make sure Robin has the right calendar permissions to edit events
In order to properly edit events (e.g. end a meeting early from the room display) you'll need to give your booking user a few extra editing permissions. Follow this guide for more.
Auto accept invitations that do not conflict
Each time someone adds a room resource to a Google calendar event, the room resource receives an invitation email. This is just like the meeting invites you're probably used to getting.
Set each of your room resource calendars to automatically accept invitations that do not conflict in Google Calendar.
1

From Google Calendar, select "Calendar Settings" for your resource (or room) calendar.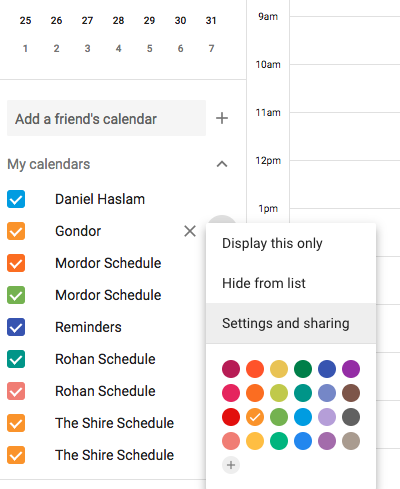 2

Select "Auto accept invitations that do not conflict." Update this setting for the calendars for each of your rooms.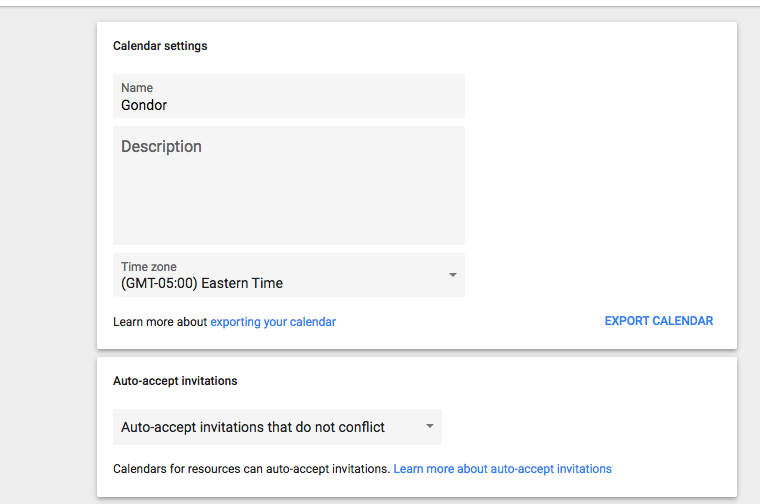 This video will walk you through it: