Office search helps you find the right space for the task at hand. It checks all spaces in your office to find the best matches for for time, location, equipment, and number of people.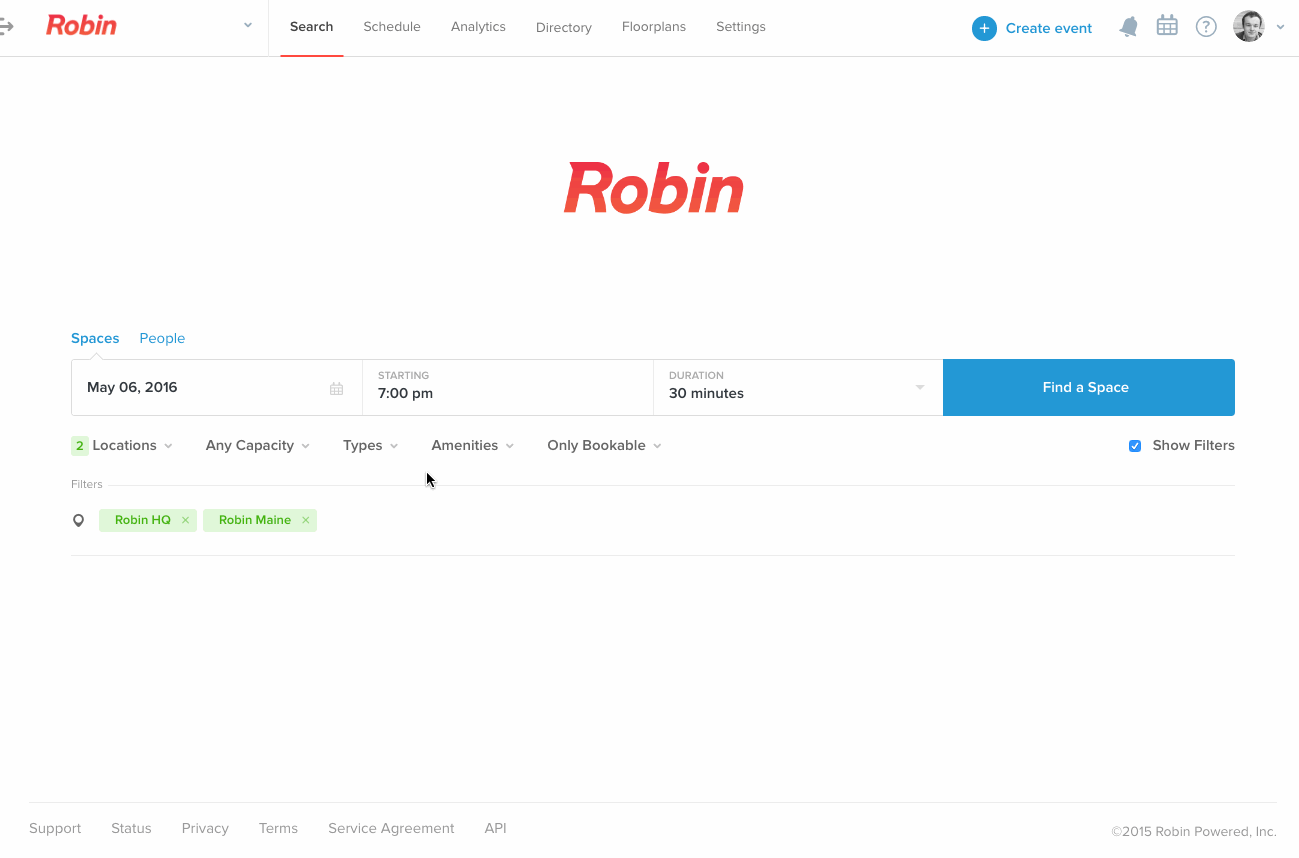 Frequent searches
Robin will keep your frequent locations handy, so if you book a weekly meeting in the Boston office, you'll be able to grab those search results fast. 
Robin will start to pick up on your search patterns quickly, but if you want to skip ahead, you can always set a default office location from your account settings.
Booking from results 
The green time pills are when you can start the meeting successfully. The grey pills are for times that would not be able to support your meeting. If you wanted a 60 minute meeting around 10AM, but there was a meeting at 11AM, 10:30AM would be gray because it would only have 30 minutes remaining if started.
When you see something you like, you can click on either the Book Meeting button or one of the green time pills to open the event composer for scheduling.
Improving search accuracy
If you're an administrator in Robin, you can improve accuracy by completing a few steps. This will make sure all of your office space has the information needed to match best. You'll find these options under each space's Manage page.
Pair a calendar with each space to check for future conflicts
Add a display for greater visibility into impromptu meetings 
Add total space capacity
Add amenities to share available equipment
Add a beacon to understand who currently is in each space
---
Learn more
For more about our approach to office search, check out this article from the blog.