Requires
Exchange Service Account
Admin in Robin
Impersonation access to calendar
Pair the Exchange/Outlook calendars you already use to keep your space's schedule in sync.
Set up and permissions
Robin syncs meeting room resource calendars created in Exchange 2007, 2010, 2013, and 2016. Before pairing these calendars with your Robin spaces, you must first set up an Exchange service account with the correct permissions to manage them. Your Exchange server must also be enabled for NTLM authentication.
First, connect your service account with Robin
1

Log into the web dashboard, then select the space with which you'd like to pair a calendar. Scroll down until you see the prompt for adding a calendar.

2

For your first space, you'll need to give Robin permission to access your calendars. Select the platform that manages your office calendars. Robin integrates with Google Apps, Microsoft Office 365, and Microsoft Exchange 2007+.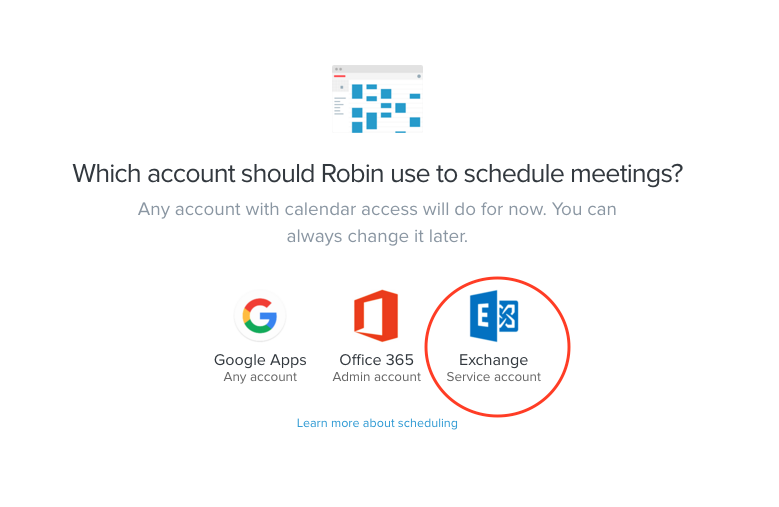 3

Select Exchange. A pop-up window will prompt you to enter account credentials for your service account and details about your Exchange server. After filling in details, click "Pair Account". We use EWS (not OWA) to connect, so your Exchange URL should follow a format similar to https://mail.domain.com/EWS/Exchange.asmx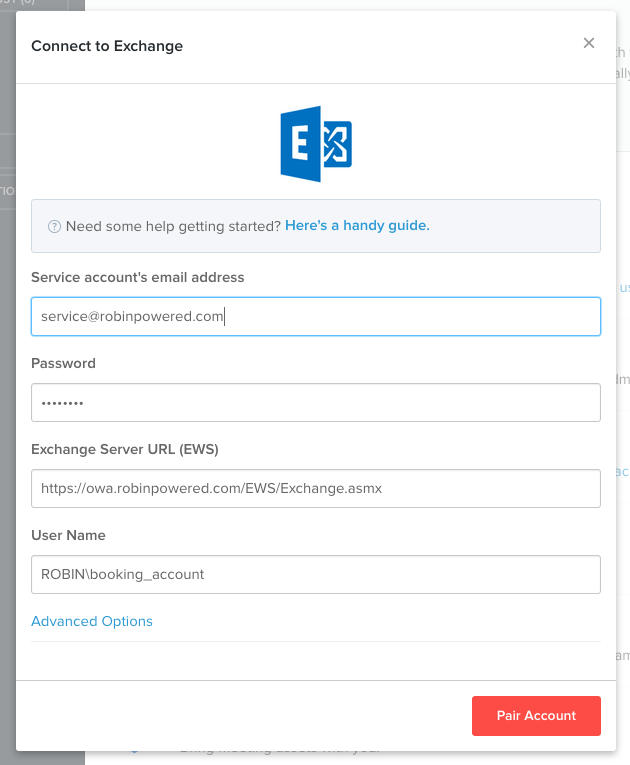 Check your User Name
Your domain (aka Target) must be in all CAPS. When you enter your user name, make sure DOMAIN\username are separated with a backslash(\).
Variations from this pattern may prevent you from authenticating your account.
If you're unable to connect, try running through the troubleshooting steps and connectivity test here.
Next, add a room calendar to a space.
After connecting your account, you'll be prompted to pair a meeting room calendar with your space. If you don't see this option, you may need to refresh the page after pairing your account.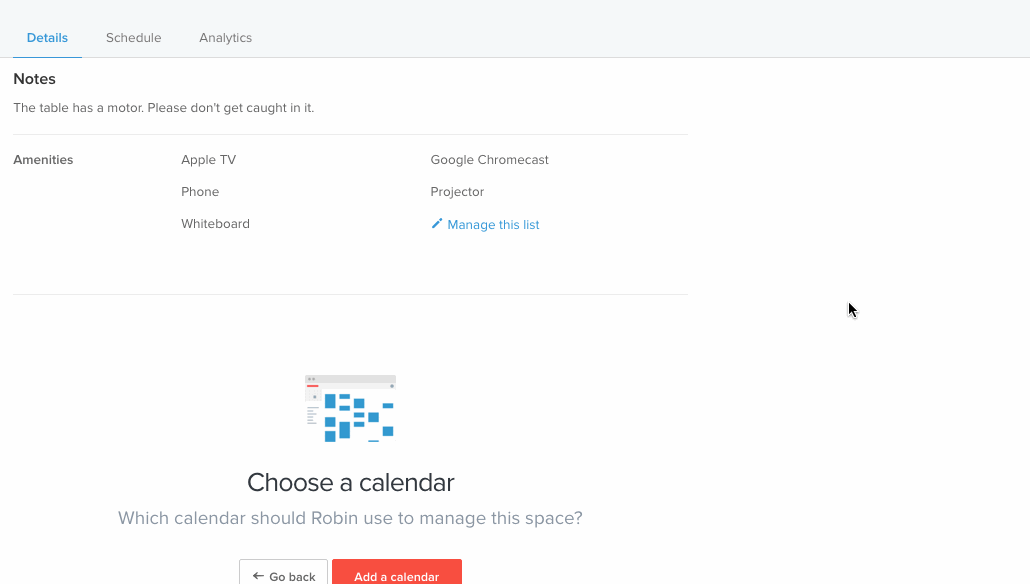 4

From the space details page, scroll down to the Choose a calendar header, and click "Add a calendar".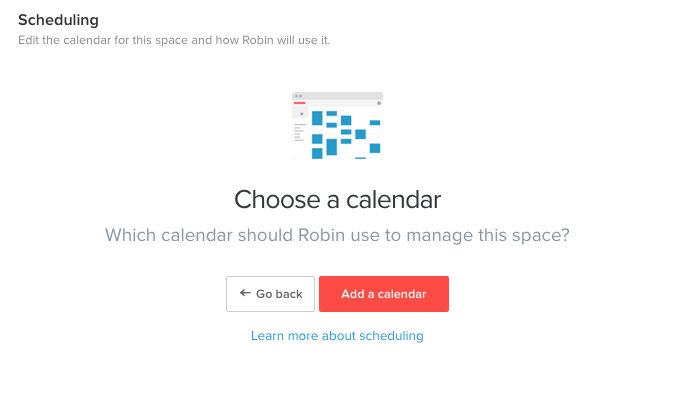 5

Robin pairs with shared resource calendars on your Exchange server. Enter the email address for the meeting room resource.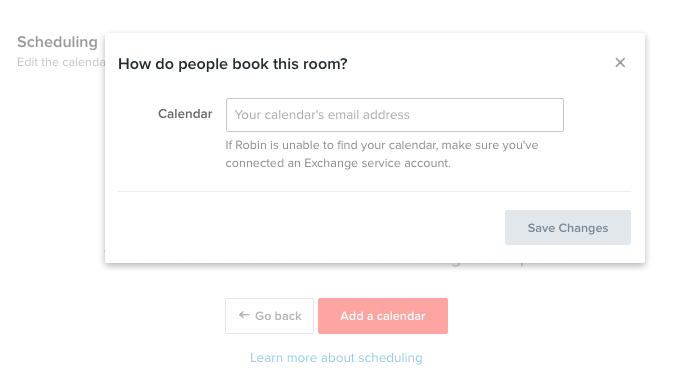 Meeting room set up
Need to create meeting room resource accounts first? Here's how.
6

When done, click "Save Changes". Your upcoming events will now sync with Robin. It may take up to 20 minutes for all events to sync over the first time.