Looking for issue reporting and support services instead? Right this way.
---
With meeting services, you can add support requests for things like catering, facilities, and A\V.
How to turn on services
Robin Administrators can enable meeting services by navigating to Manage > Organization and then scroll down to Meeting Services. By default there are three different types of meeting services:
Catering
Facilities
A/V & Tech
Enter the email address used to submit requests (i.e. ticketing systems) for each, and they will appear as options for meetings booked through Robin. Note: Meeting services are currently only supported via the web dashboard.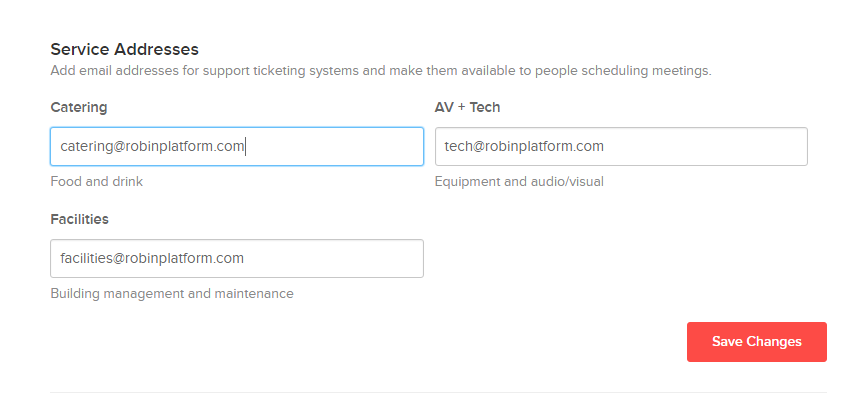 Requesting meeting services
Once added, anyone in your organization can include services by selecting Meeting Services found in the event composer. When you add a service (e.g. catering) you will need to include instructions for them. Each service email will be included on the invitation and will be able to see the instructions via the event description.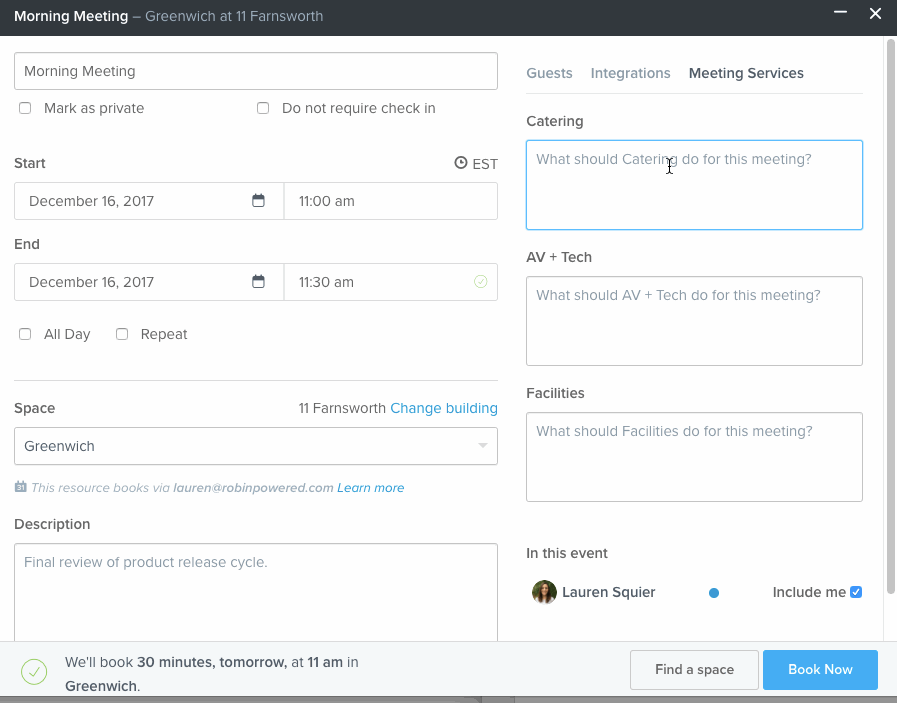 You should make sure to not include sensitive information since all participants of the meeting will be able to see service instructions. When the meeting updates, the meeting services included will also receive updates like any other participant.
Once added, services will appear as invitees on the event with a special "Service" tag to identify them from your average human.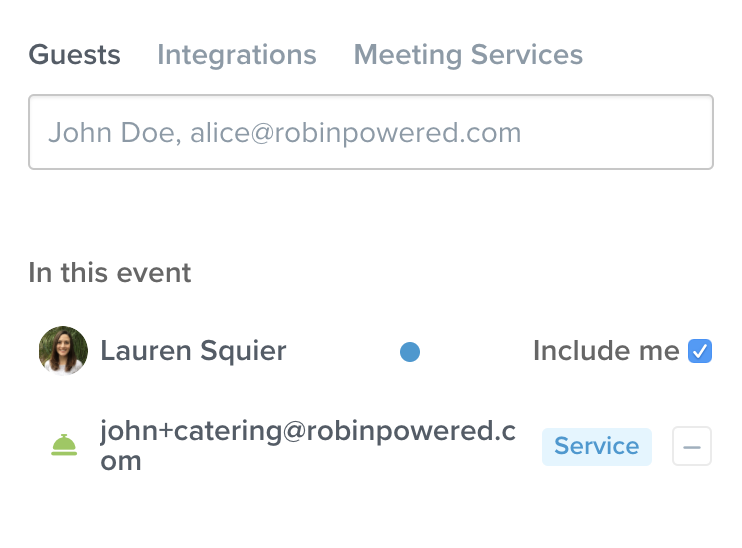 If a service was invited but hasn't been given instructions yet, the service icon will appear in yellow to warn you of a possible problem.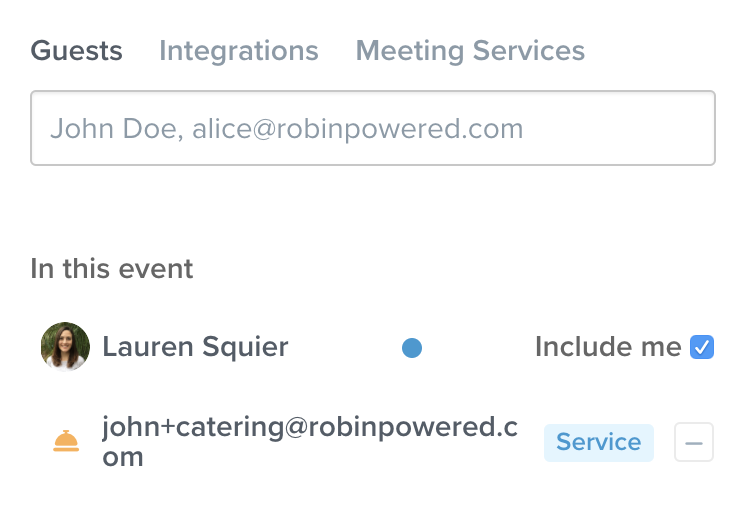 View existing event services
Meetings with service requests included will have extra info visible wherever the meeting appears. You can view the current instructions or make edits.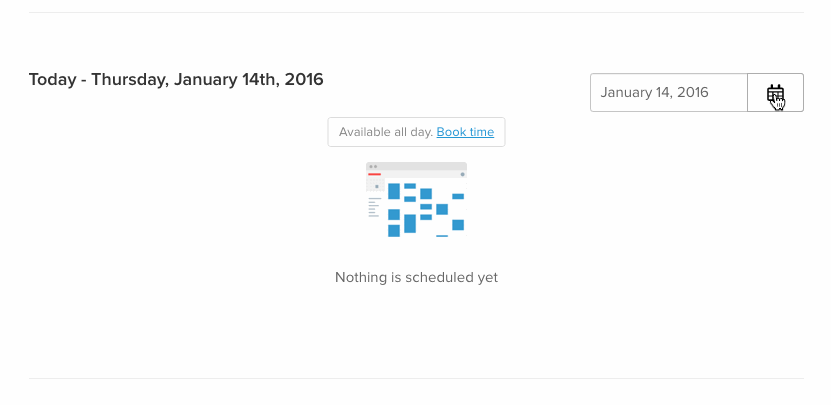 Going forward, you'll soon see these addresses show up in more places throughout the apps:
Notify facilities of a problem in a room
Contact AV's helpdesk email for questions around a space you're browsing