Not using the legacy event composer? Follow this guide on our latest version of Workplace services using the new event composer.
---
With meeting services, you can add support requests for things like catering, facilities, and A\V.
Requesting meeting services
Once added, anyone in your organization can include services by selecting Meeting Services found in the event composer. When you add a service (e.g., catering) you will need to include instructions for them. Each service email will be included in the invitation and you will be able to see the instructions via the event description.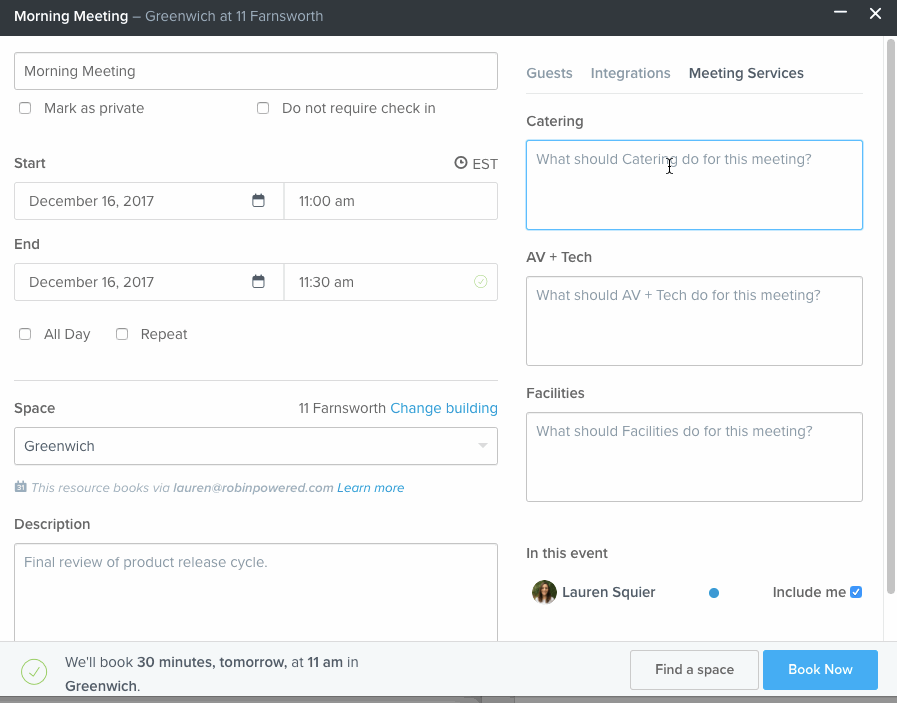 You should make sure not to include sensitive information since all participants of the meeting will be able to see service instructions. When the meeting updates, the meeting services included will also receive updates like any other participant.
Once added, services will appear as invitees on the event with a special "Service" tag to identify them from your average human.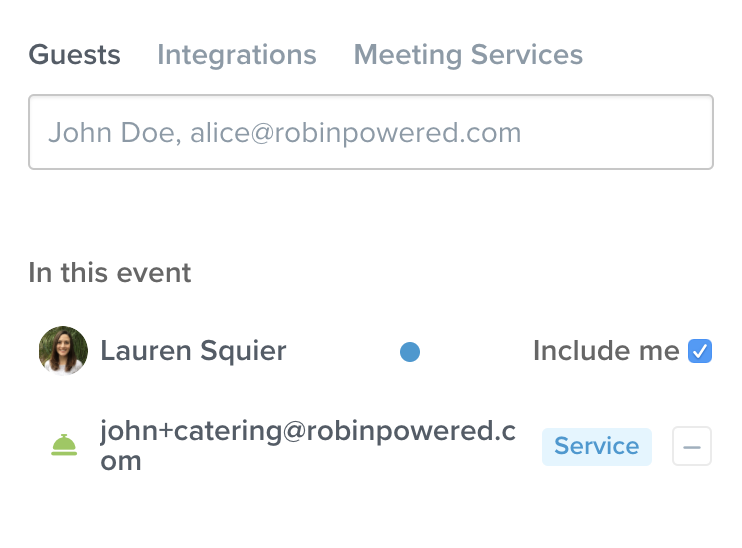 If a service was invited but hasn't been given instructions yet, the service icon will appear in yellow to warn you of a possible problem.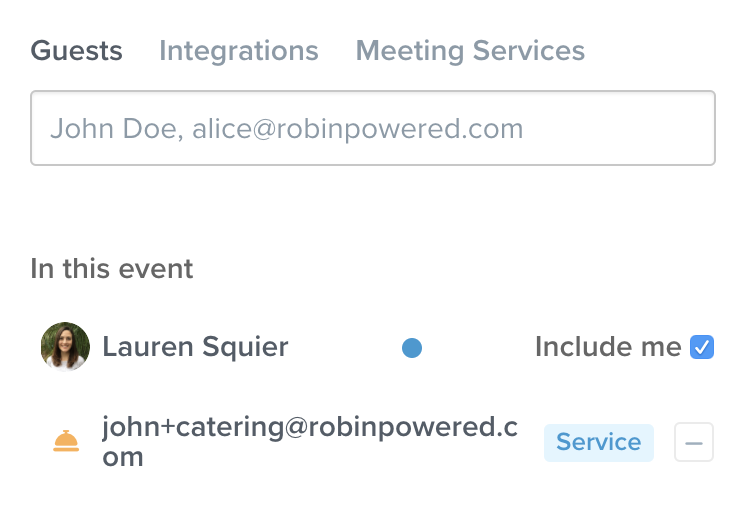 Not seeing what you're looking for?
This guide is for folks who already have meeting services configured and are using the legacy event composer. If you're looking to set up workplace services for the first time and/or using the new event composer, follow this guide.
View existing event services
Meetings with service requests included will have extra info visible wherever the meeting appears. You can view the current instructions or make edits.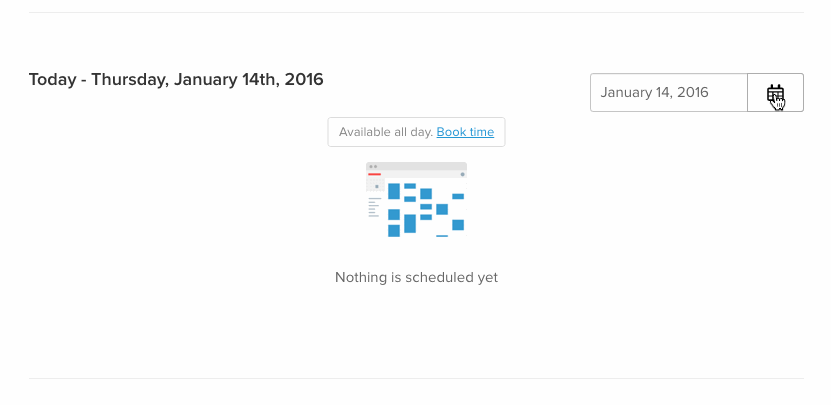 Going forward, you'll soon see these addresses show up in more places throughout the apps:
Notify facilities of a problem in a room
Contact AV's helpdesk email for questions about a space you're browsing