From the web dashboard, administrators can add theming, update settings, and manage a fleet of devices.
Manage your devices
For an overview of all of your devices and their status, navigate to Manage > Devices from the web dashboard. See which devices are online and healthy, and which devices are no longer reporting.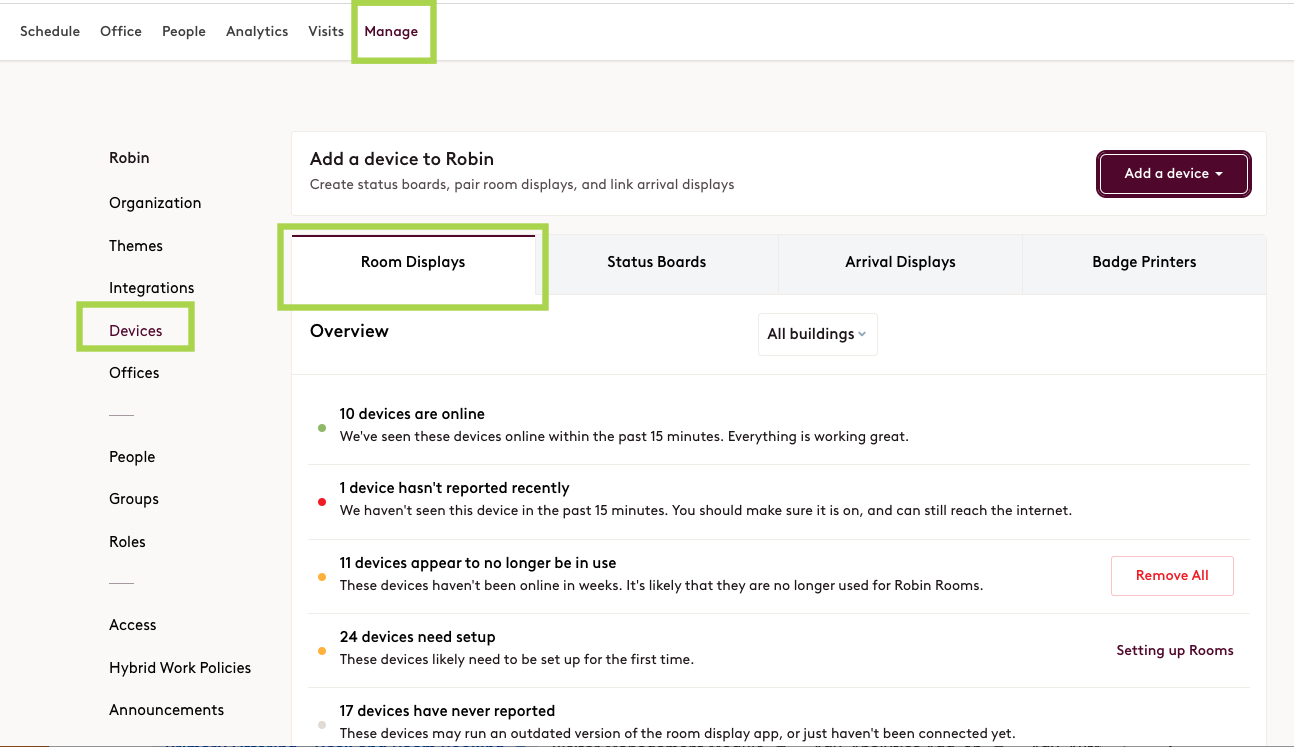 Scroll down to review all of your devices at once or filter the devices by building or status using the drop-down menus in the top center.
For more details about devices or to remove/edit a device, select the device name.
Select the space name associated with the device to review or edit the room display settings.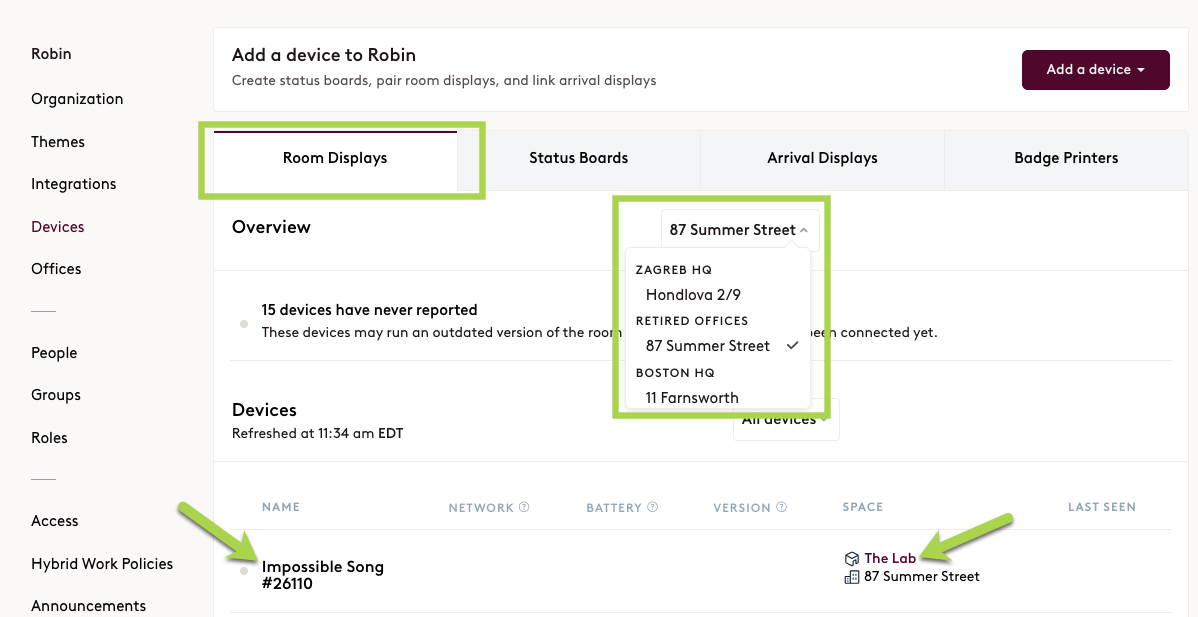 Device notifications are a great way to keep close tabs on your room displays with notifications in your inbox. Admins can sign up to receive notifications any time a room display goes offline.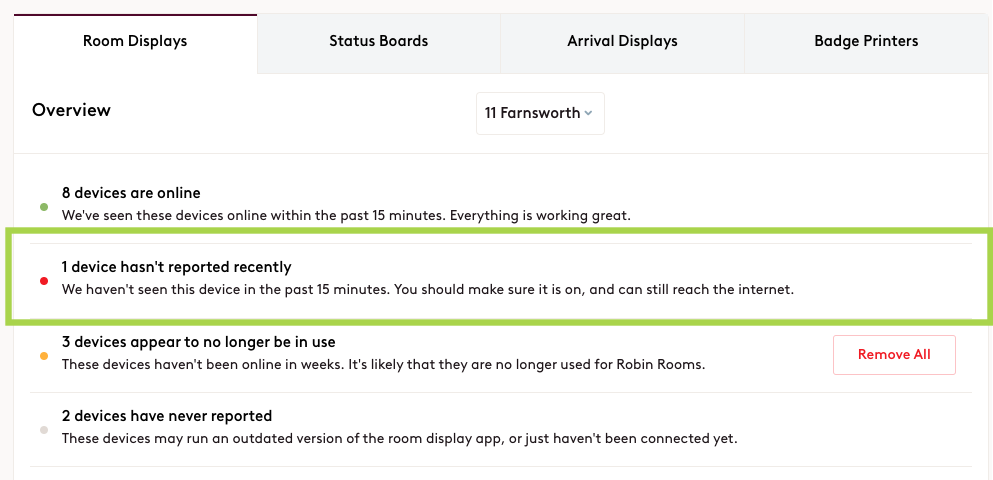 How are device notifications triggered?
We send device notifications when Robin hasn't heard from the display in 30+ mins. Minuscule connectivity blips that happen from time to time aren't included.
Troubleshooting devices that are no longer reporting
The room display will stop reporting when it hasn't been paired with a space, or when the device is no longer online or connected to power.
Devices reporting as "not assigned"
Robin will sub out a new device ID when you install or reinstall the app. Until the device is paired with a new space, it will report as "not assigned". For instructions on how to pair a display with a space, click here.
If you have no intention of re-assigning these devices, you can go ahead and delete by clicking Manage > Remove All.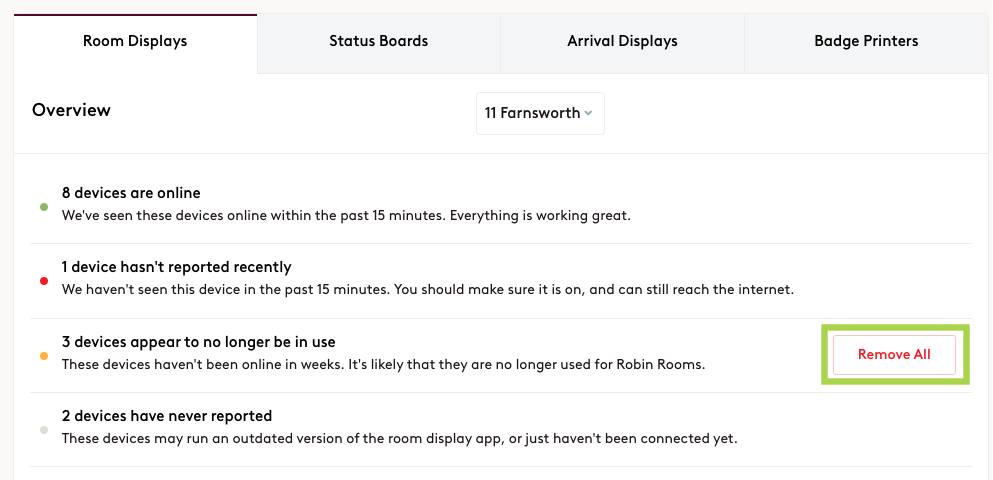 Room displays that are paired with a space
Check the device to confirm that it's:
Connected to the Internet
Powered and is "on"
Running Rooms app version 3.0 or later
My devices are offline
If your devices consistently have trouble staying connected to wifi, these tips may help.
Software updates can be a burden on organization's networks, in some cases causing devices to go offline. More device tips:
Customize your display & update settings
Navigate to a space with an active room display. Manage > Offices > Building > select space. From here, you can:
1

Click Edit space in the top right corner to add an image and edit the space details. Then save your changes.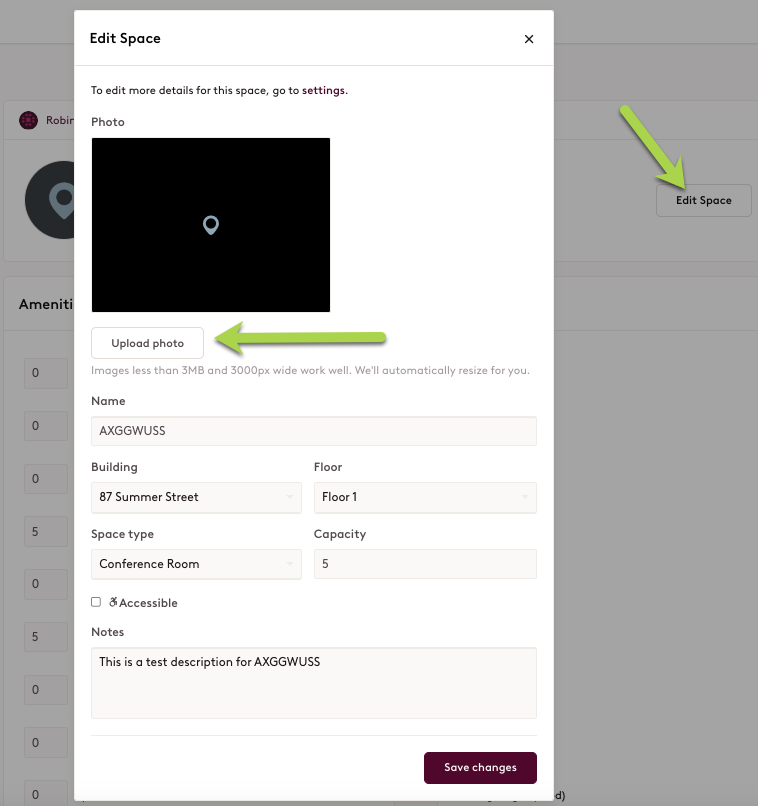 2

On the space page, scroll down to manage all the settings, including booking policies, room display, and device settings.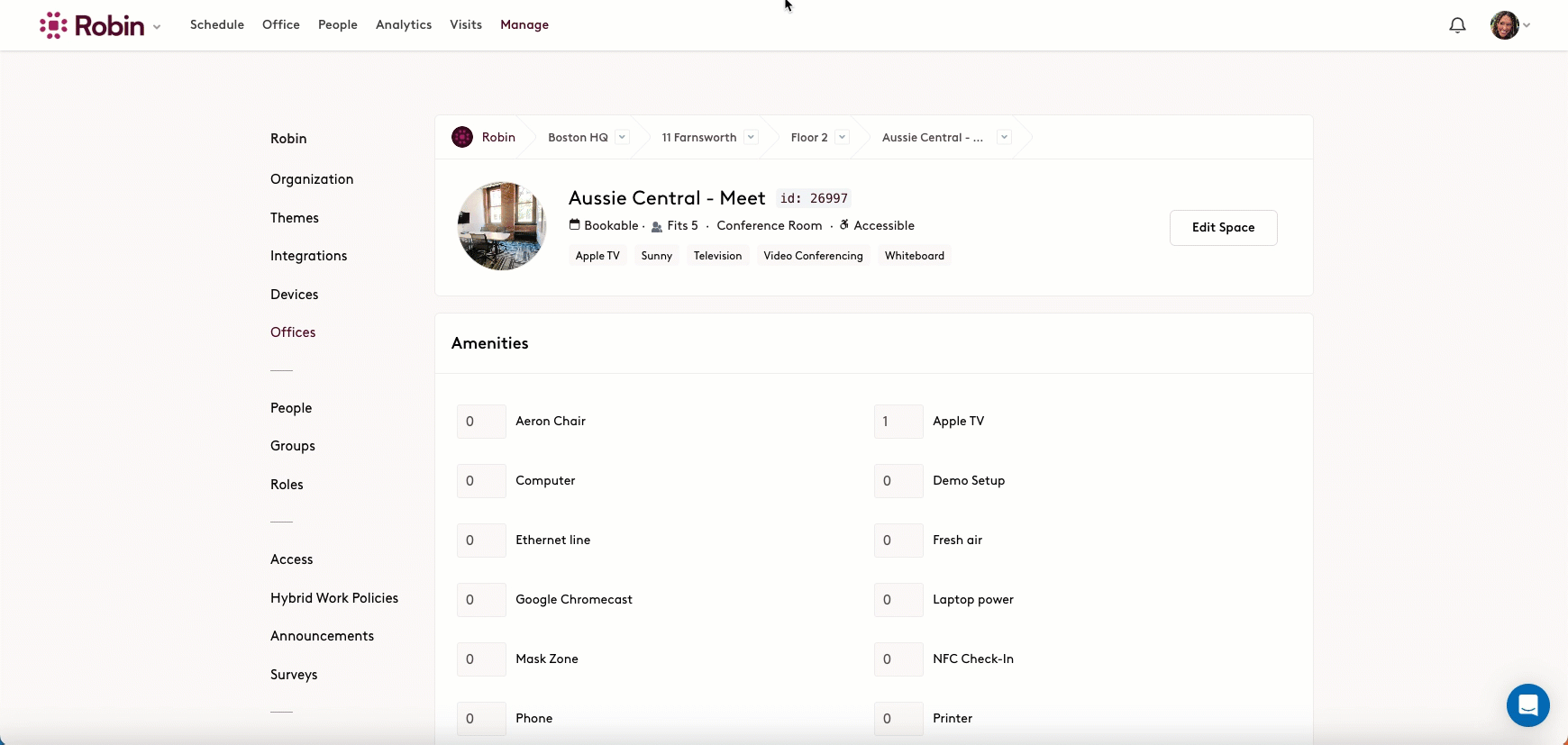 Edit or delete a display
Continue scrolling past the display settings to Devices. Find the display you'd like to modify, hover your mouse over the display, and click Edit. In the pop-up modal, edit the device name or delete the device. Once a device is deleted from a space, the display will no longer be active.