Supported Products
Supported Plans
Support services are a way to give people easy access to help desks and other key contacts in your office. Most commonly you'll use support services to enable issue reporting within Robin's apps.
Adding service addresses
Administrators can manage available support services via Manage > Workplace services. You will see a list of active support addresses. We recommend making these map to your existing internal help desks for things like Facilities, Tech Support, and Catering.
If your help desk requires a whitelist, make sure to allow incoming messages from mailer@robinpowered.com.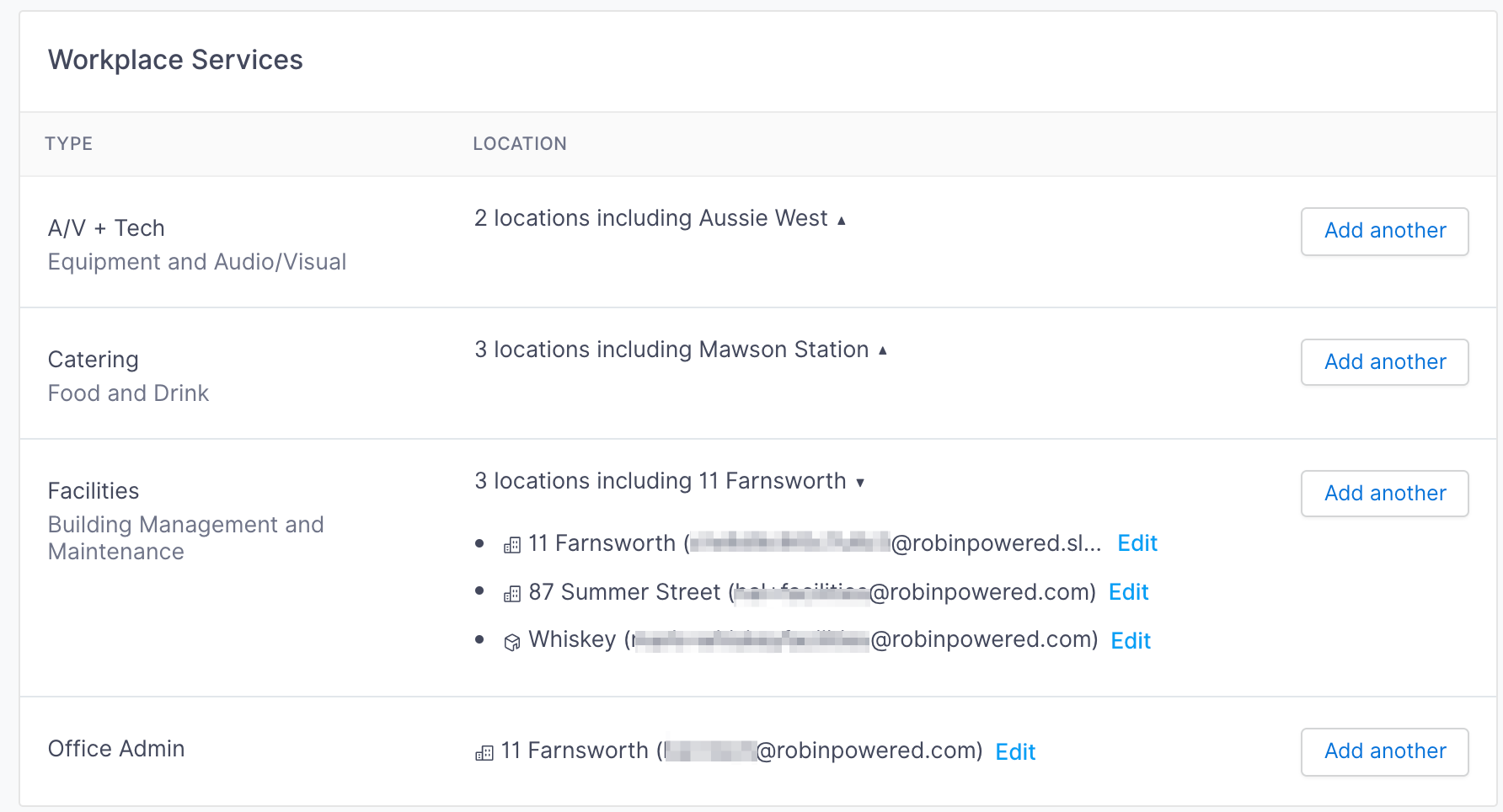 Services listed here will be available options to anyone reporting an issue or requesting meeting services within the web dashboard, or assigned to handle room display reports. Don't worry about assigning them to specific locations yet, this is just the organization-wide pool.
You can add a new support service via Configure or Add Another. Keep in mind you may need to refresh your page after adding new accounts before they start to appear throughout the web dashboard.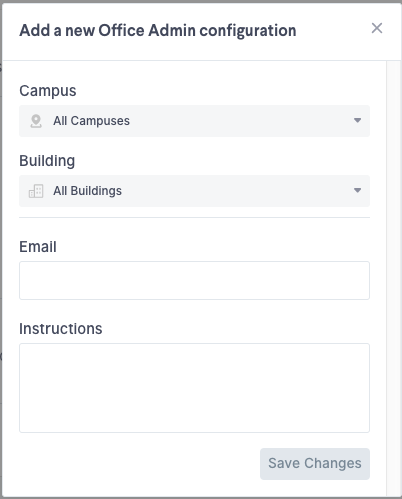 Assign support services for each location
Once you have a support service, you can assign it to be the primary point of contact for all issues in a location. When set, the services will receive issues reported from the room display and other apps.
You can assign a default service for each of your office locations via Manage > Issue Reporting. If one address handles multiple locations, you can assign the same service as many times as you'd like.
Pick the service from the dropdown, and then it will save automatically.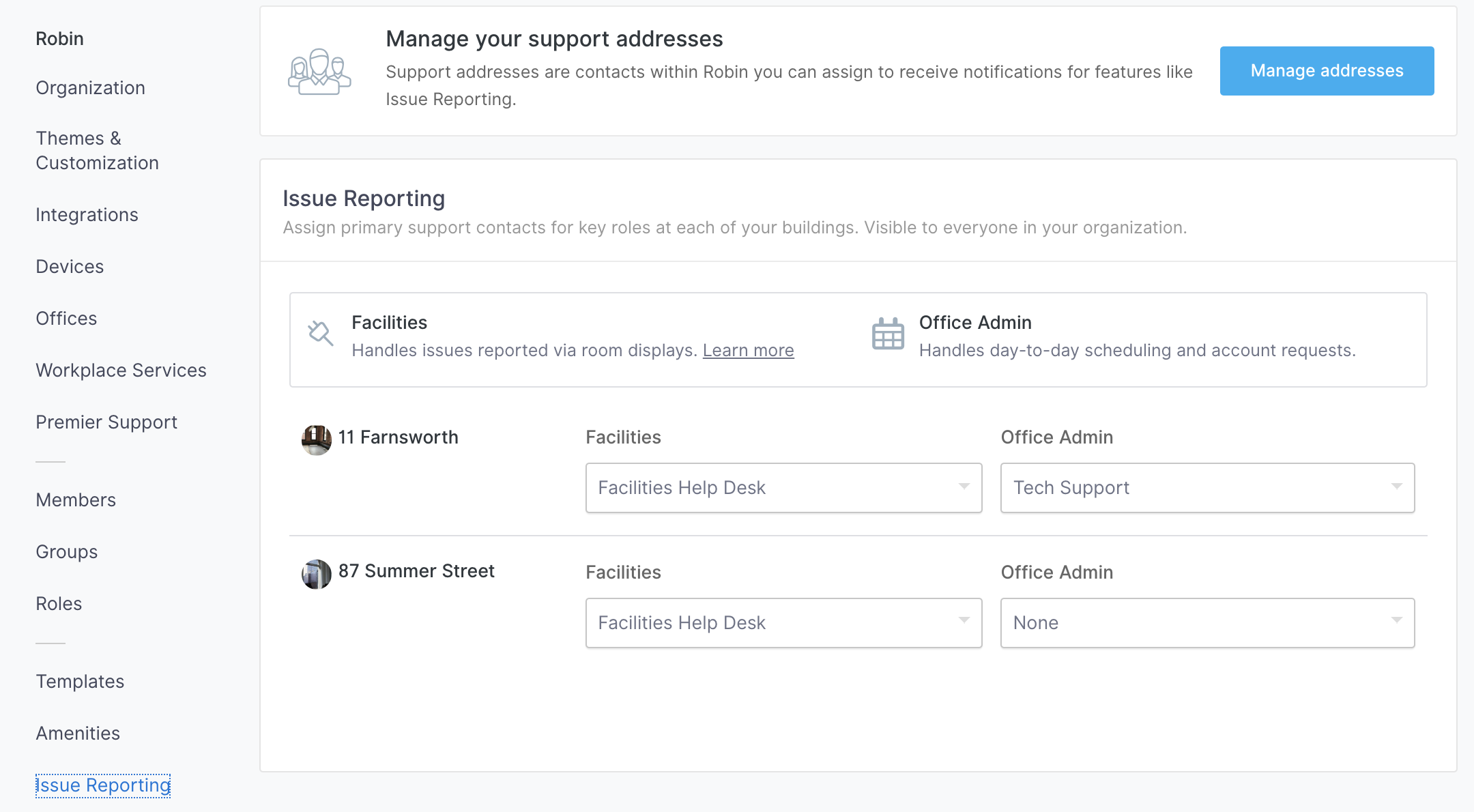 Sending a support request
Today there are a three ways to report issues using support services.
Note: This button will only appear once you have at least one support service added.
1

Via any room display outside your conference rooms. Full guide here.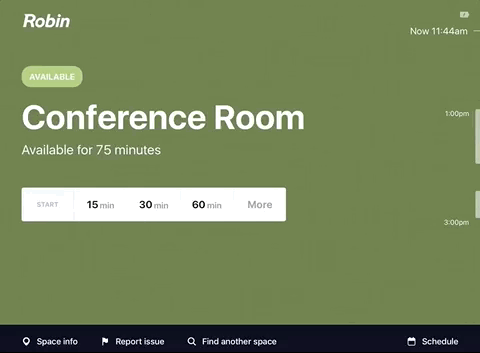 2

Tap Report a Problem when viewing a space in the mobile app to open the issue reporting tool.
3

Click Report a Problem when viewing a space in the web dashboard to open the issue reporting tool.

Receiving a support request
When someone reports an issue about a space, the report will automatically include information about the space, as well as details and contact information when the request is sent through the web dashboard or mobile app.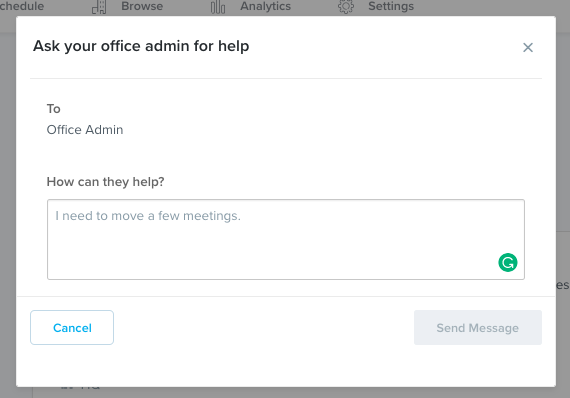 The selected group will then receive an email like this: