Supported scheduling plans
Supported desk plans
How do I add maps to my account?
Reach out to your Account Manager for steps to get started.
Visualize your office to make scheduling spaces and reserving desks even easier.
Simple steps for maps
Admin provides blueprint (usually a PNG, JPG or PDF floor plan) to Robin Account Manager
Robin designers convert the blueprint by tracing structural outlines and uploading the floor plan into dashboard
Making edits? No problem, admins can update maps independently.
Want to learn more about desks on maps? Right this way to get started
Desks on maps
(Desks require maps)
Here's what the interactive desk layer adds for your office:

Quickly find coworkers and available desks.
Reserve a desk based on location and amenities.
Reserve desks for a group - reserve by team to ensure everyone is working closely.
Scheduling + maps
An interactive spaces layer shows availability in your office.
Search and book directly from your office map.
Quickly find the location of your conference room (great for visitors and new hires).
Available on the web dashboard, status board, & mobile.
Maps on status board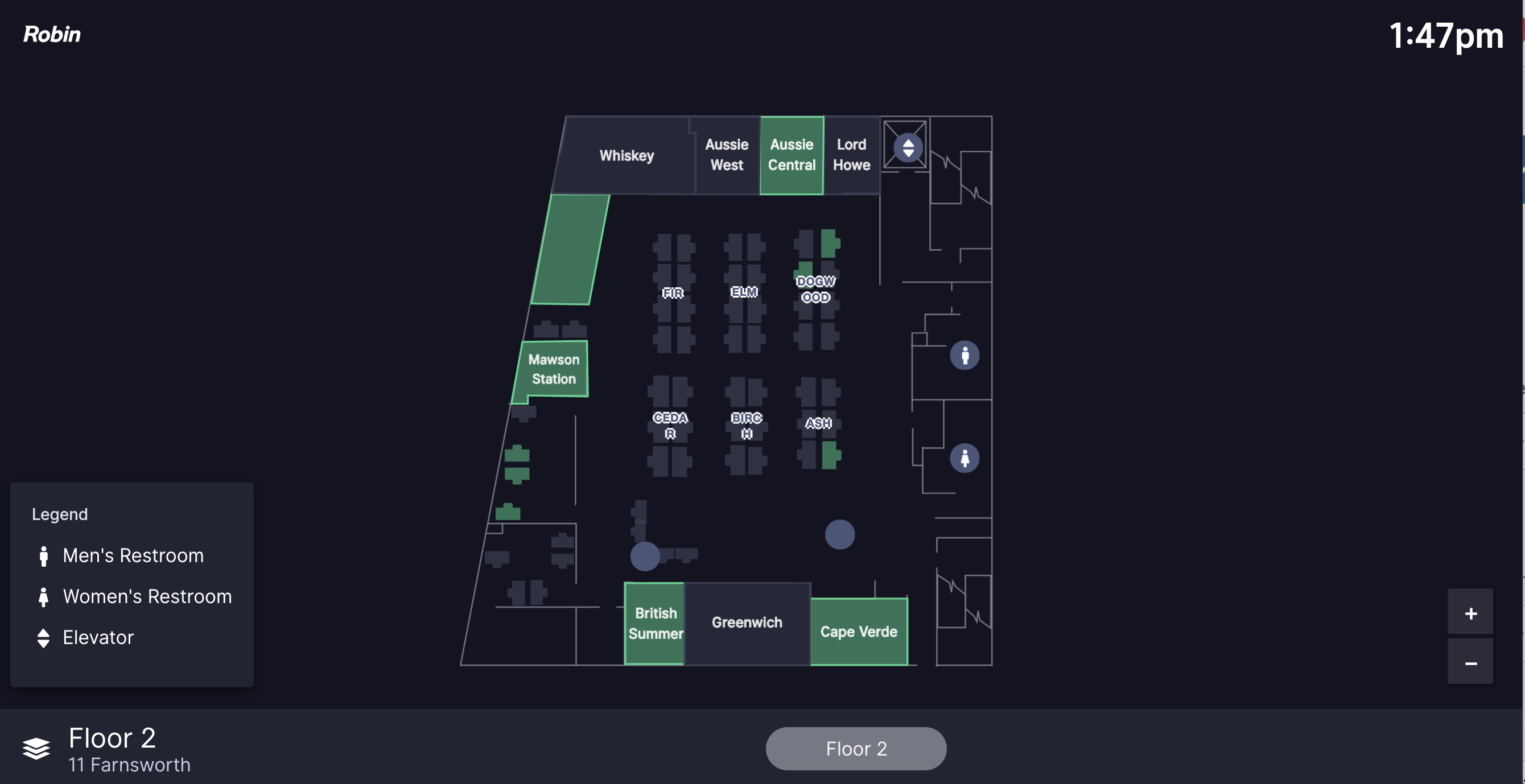 Ready to give Maps a try?
Reach out to your Account Manager for more info.