Office maps lead to better discovery, understanding, and wayfinding within your workplace for admins and employees.
Reach out to your Robin account manager to learn how to add maps!
Simple steps for maps
Admin provides blueprint (usually a PNG, JPG or PDF floor plan) to Robin Account Manager.
Robin designers convert the blueprint by tracing structural outlines and uploading the floor plan into the web dashboard.
For room scheduling, an admin creates new spaces in each building and then places them on the map.
For desks, admins can jump right in with the layout tool-- start placing desks on the map and configure the desk settings.
Booking desks on maps
Booking rooms and spaces on maps
Maps on status board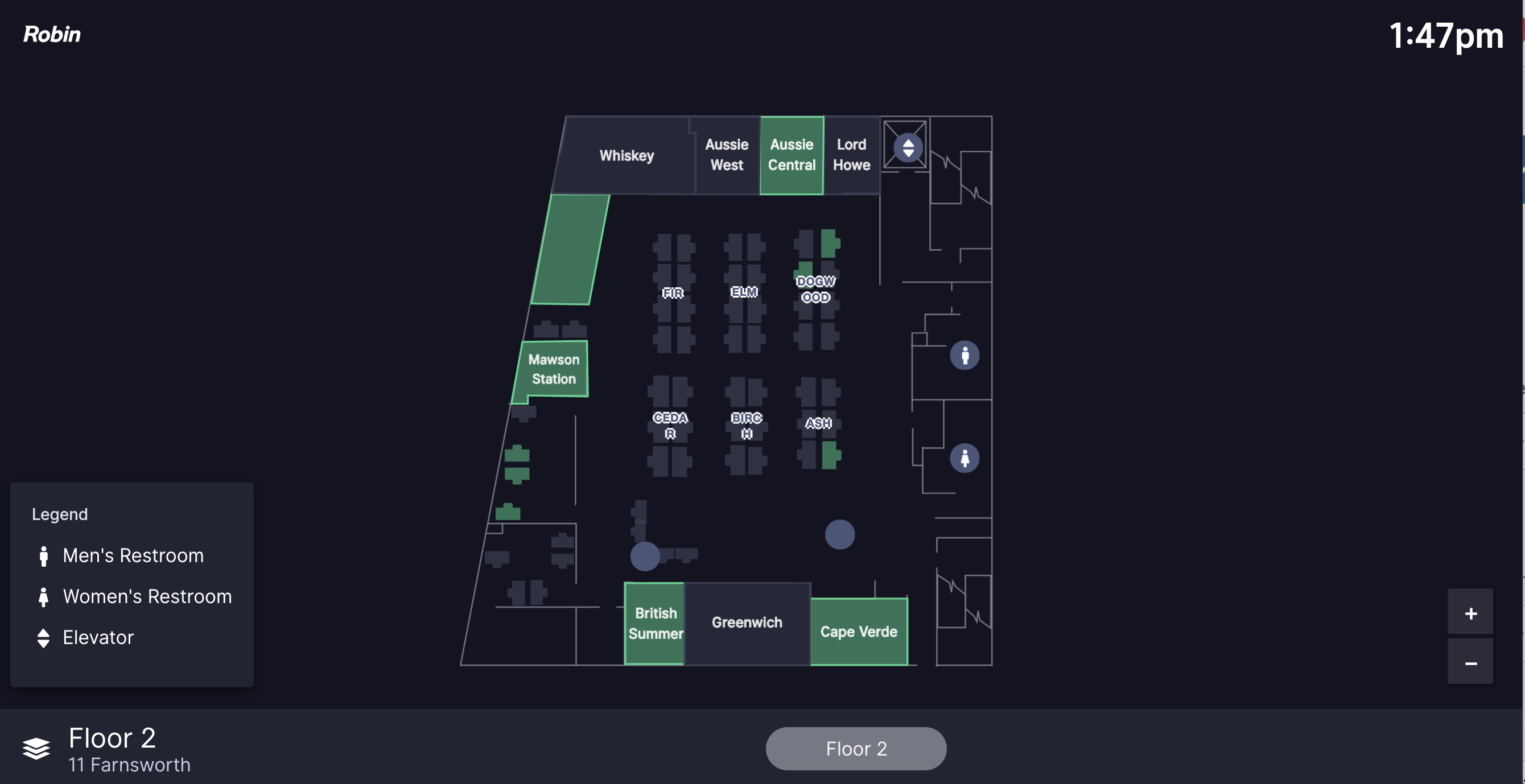 Ready to give Maps a try?
Reach out to your Account Manager for more info.