Reserving a desk on the go
1

Open the app to Office view.
2

Select the Desks tab at the top using the same email address which received the email invitation.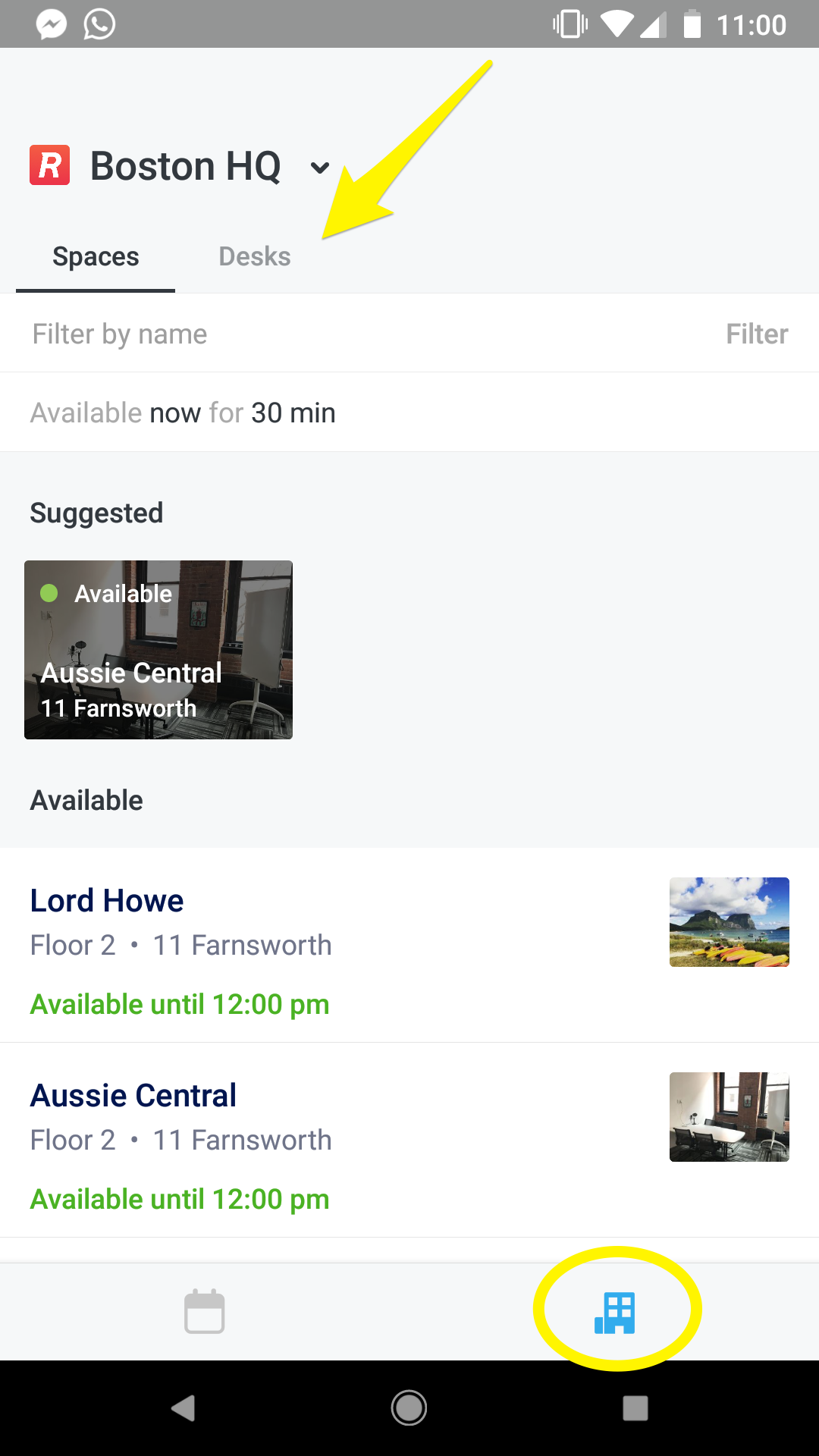 3

Go to the search page and enter the dates you need a desk. You'll see a list of spaces.
4

Click on the green text next to the space for more information about the available desks, and the link to reserve it.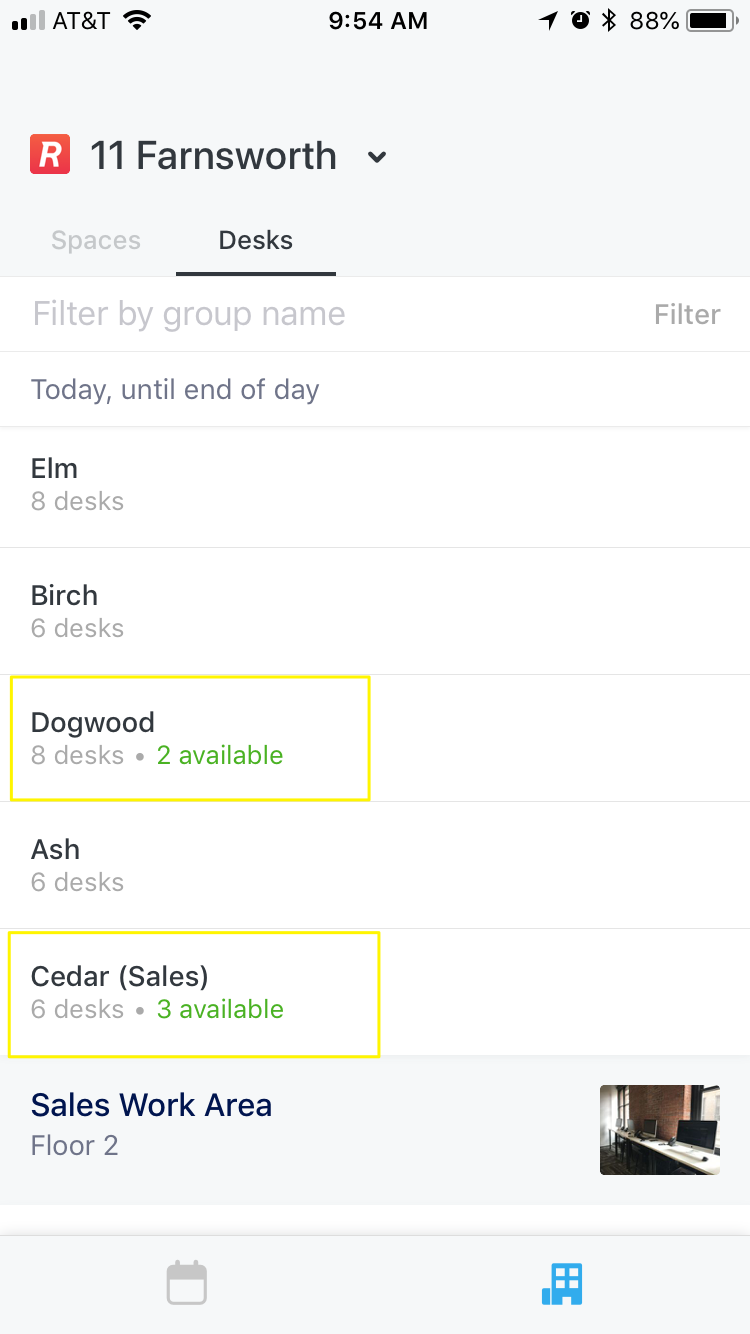 Afterward, you'll receive an email confirmation and can review current and upcoming desk reservations on your profile page (Avatar > Profile), including ending early or canceling the reservation.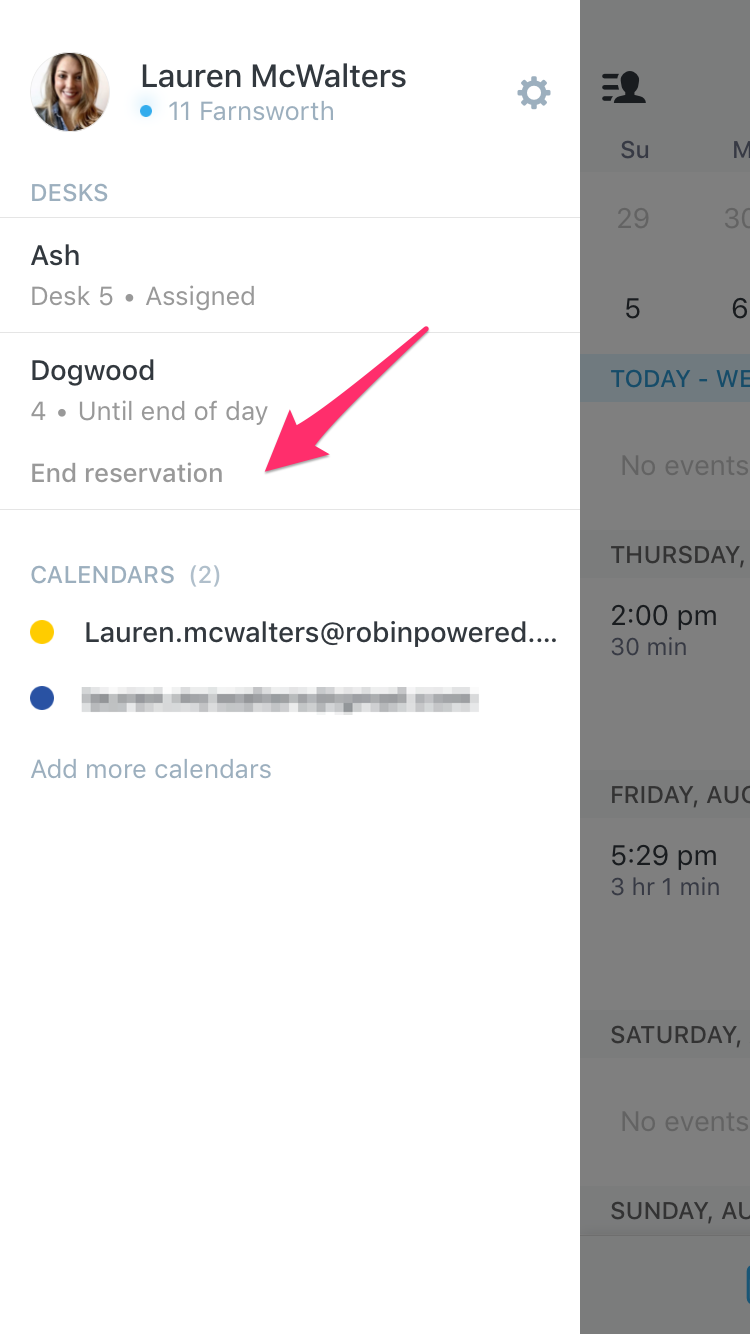 How do I reserve a desk in the dashboard?
Follow our guide here to learn more