Finding a desk to reserve 
1

Open the app to Office view.
2

Select the Desks tab at the top.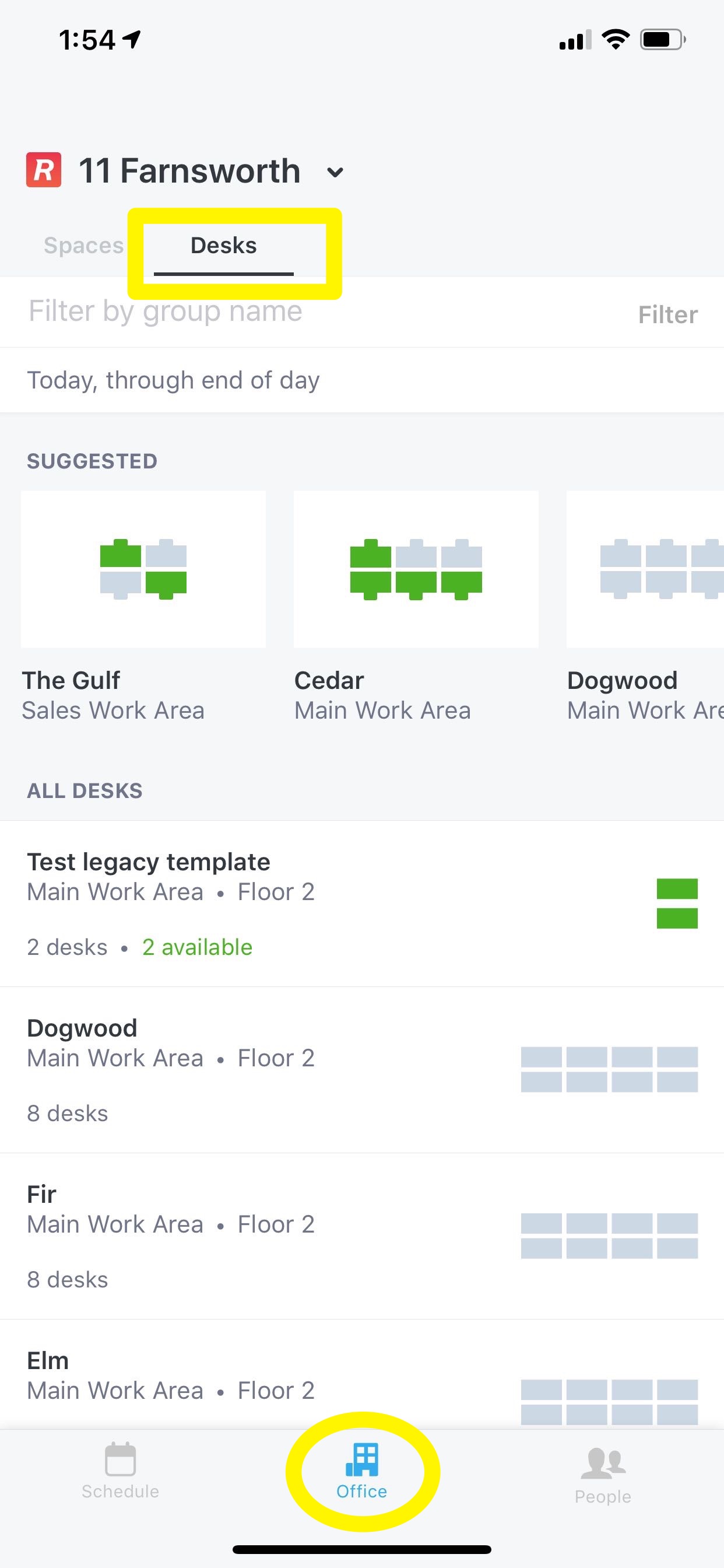 3

By default the desk search page shows desks that are reservable

right now

until the end of the day. 

To reserve a desk based on certain criteria use the Search bars at the top. 
Tap the top search bar to filter by desk group name or tap filters to add additional filters like amenities.
Below that is a search by date field. You can book a desk for "Today, through end of day", or tap the search bar to adjust the date & time range.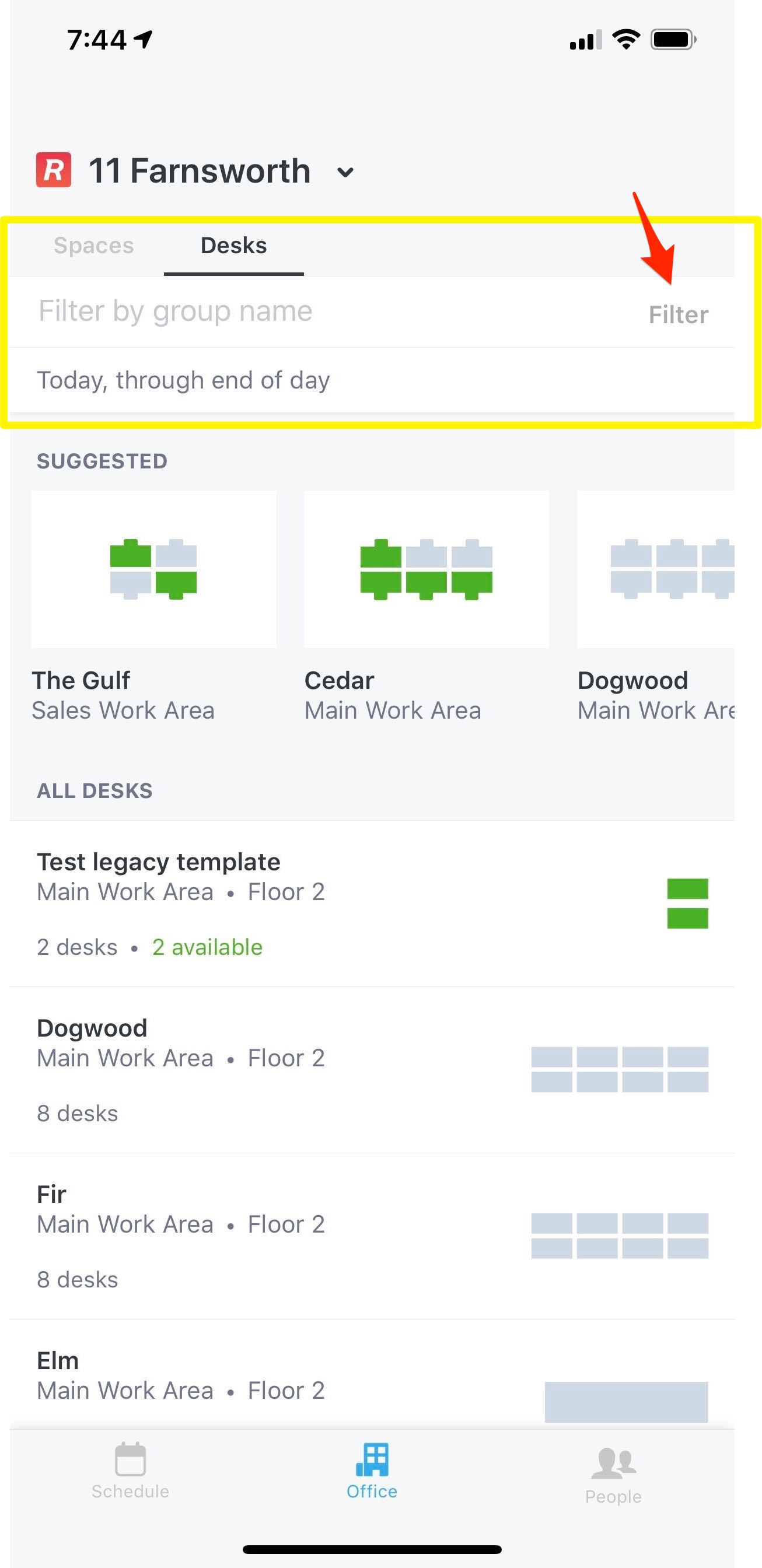 Using your finger to scroll, find the time span that fits your needs.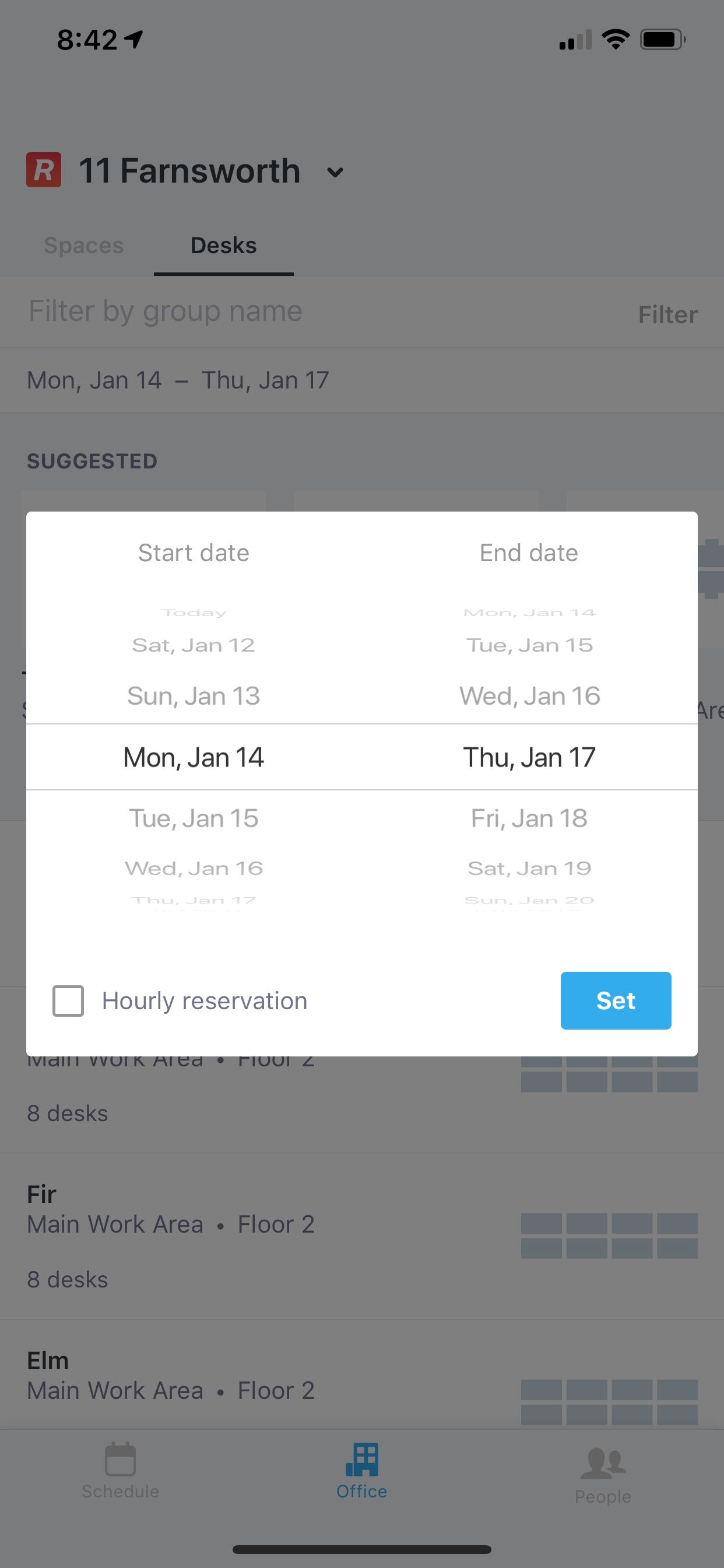 To reserve a desk on an hourly basis,  select the hourly reservation checkbox in the bottom left corner. Then scroll to choose the date and start and end times.
Once you've selected the time and date criteria you would like, click set.
Reserving a Desk
1

Desk icons in green are reservable. Click on a green desk for more information about the available desk and the link to reserve it.
2

Tap the desk to reserve it. Or select the desk under Available Desks. Then click Reserve

.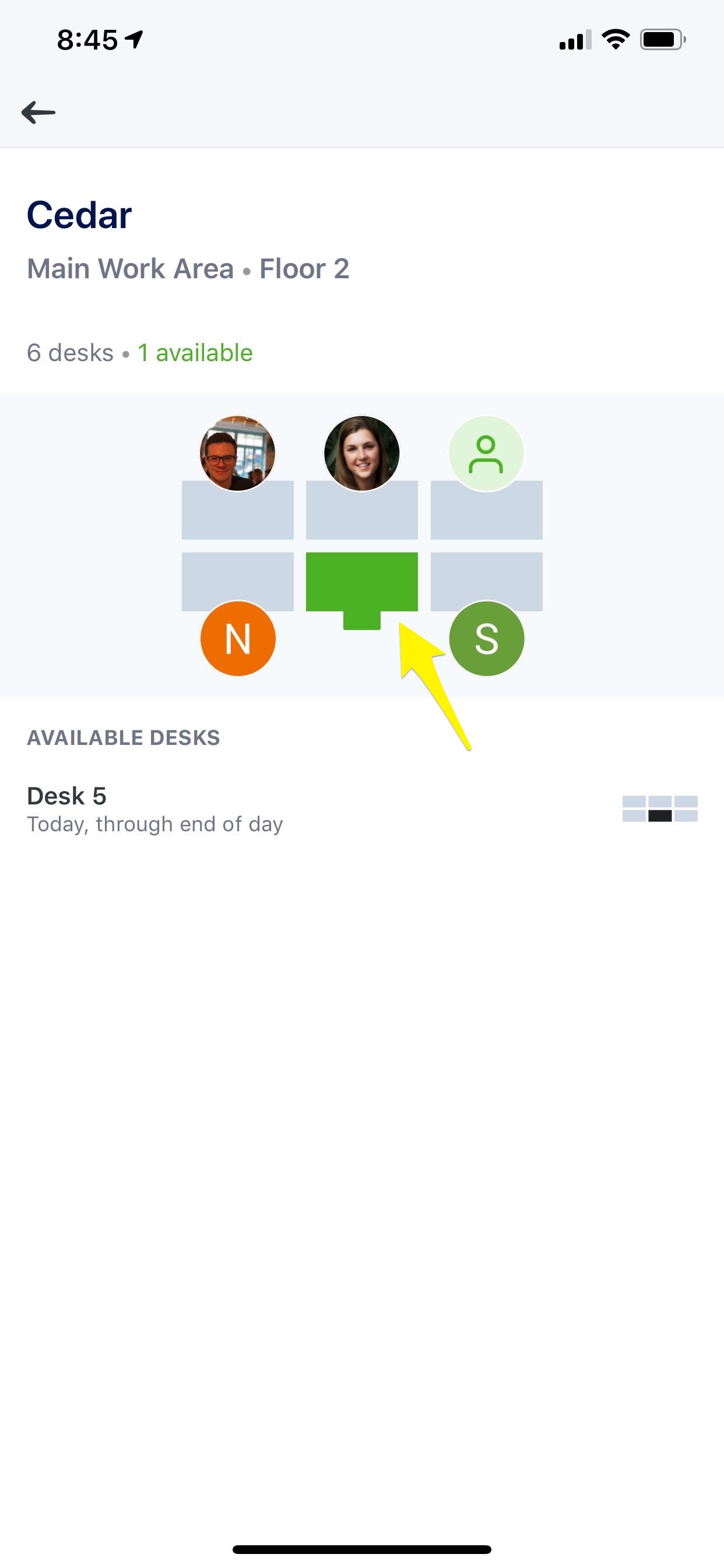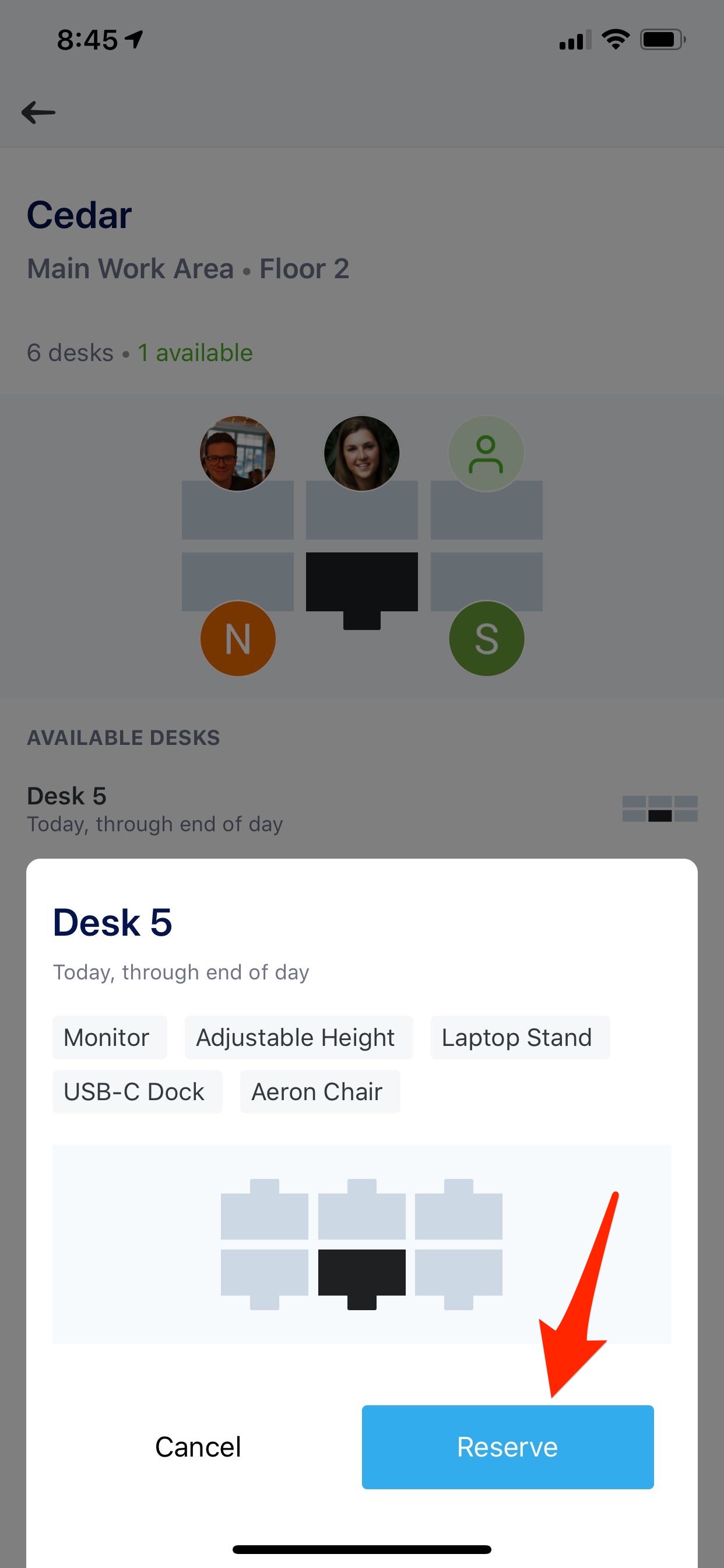 To end the desk reservation click on your avatar and select end reservation.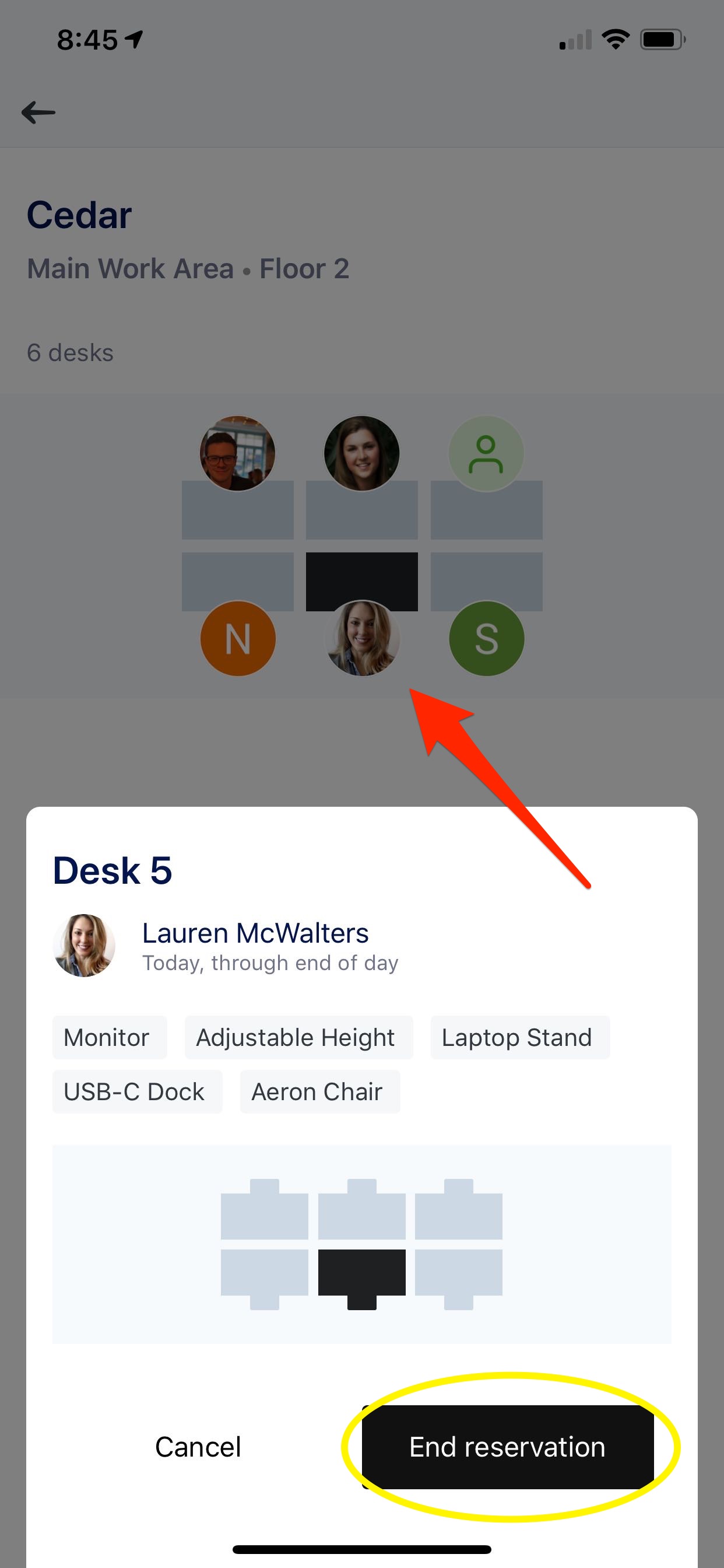 You can also reserve a desk using the suggested available desks. These desks are suggested based on desks that you've sat in previously or are in the same pod or space you've sat in previously. Scroll left to see more suggested desks.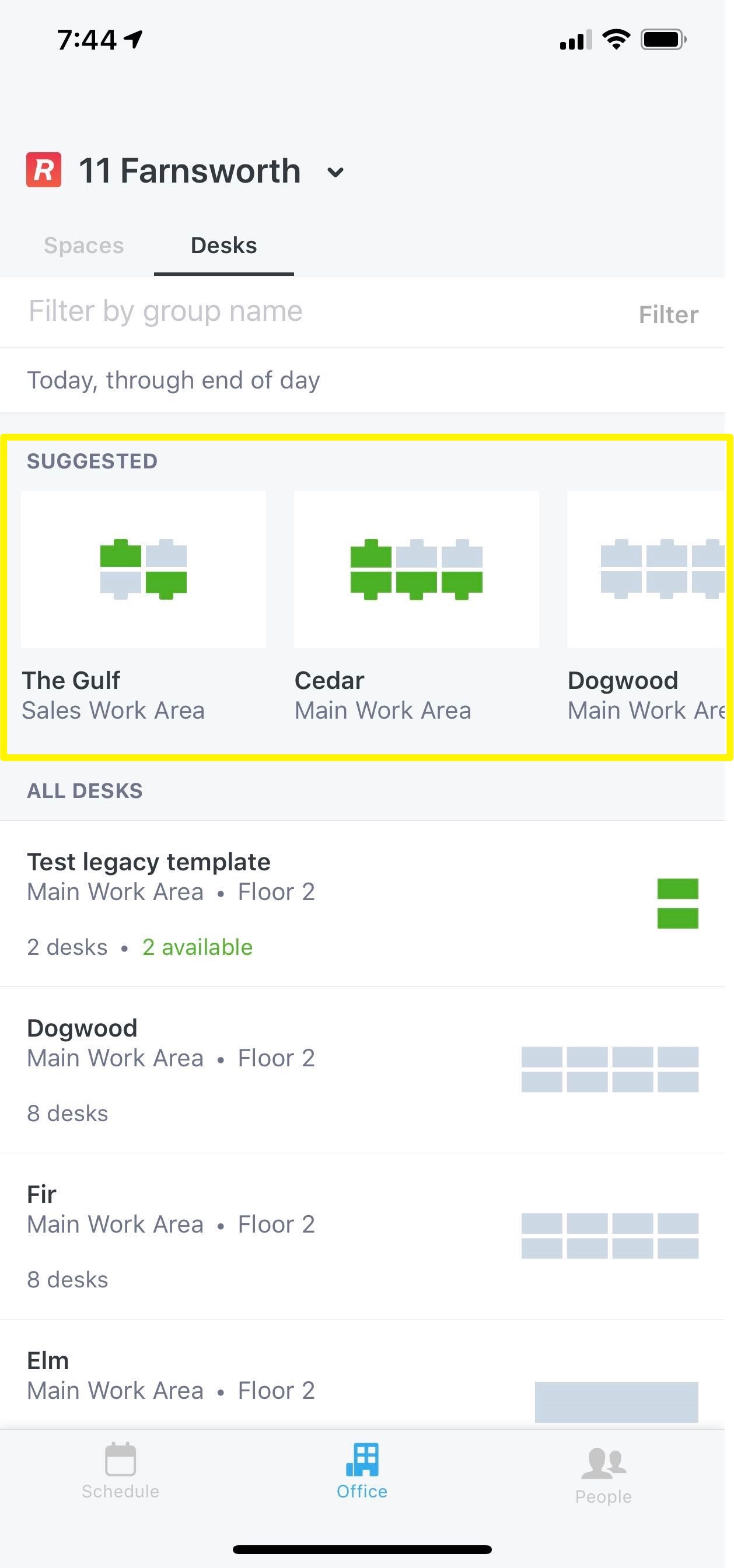 Afterward, you'll receive an email confirmation and can review current and upcoming desk reservations on your profile page (Avatar > Profile), including ending early or canceling the reservation.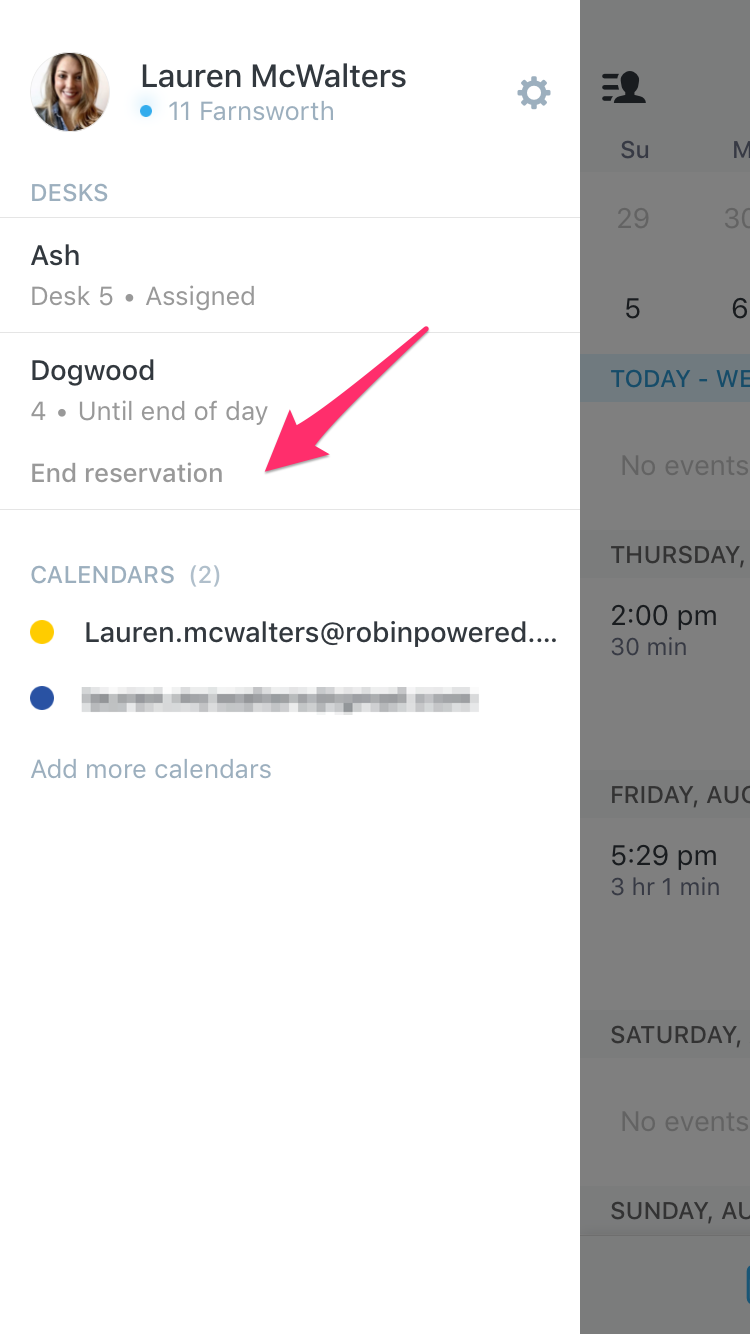 How do I reserve a desk in the dashboard?
Follow our guide here to learn more