Supported Products
Supported Plans
Customize your Status Board(s) to show availability only on specific floors or specific spaces. For example, some offices may want to only show spaces that regular employees can use or only show a specific wing of the building. To do this, create a custom list of spaces to pair with a Status Board following the steps below.
1

Configure a board
Robin Admins can set up new boards in Dashboard. Go to Manage > Devices > Status Boards > Add a board
Name the board based on its specific location in your office
Select board type: Scheduling

Note: Maps are represented on a per level basis already. 

Click Next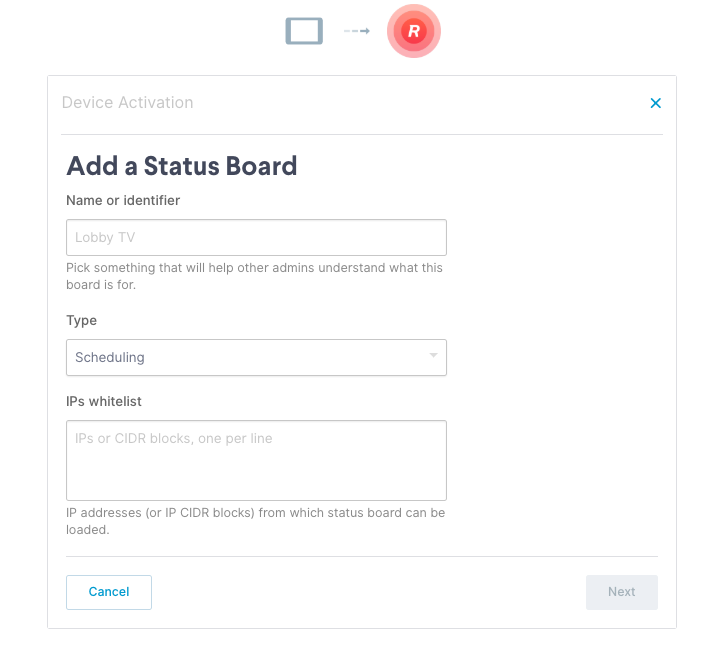 Select building & floor
By default, all spaces are selected to show on the status board for that building & floor. Deselect a space by unchecking the box next to a space name (E.g. Uncheck on-demand spaces). 
Click Next
Configure privacy options to manage info displayed on each board.
Click Activate status board
2

Copy the link
Once you've activated the board, copy the unique Status Board URL
Paste the URL to a device that is broadcasting your status board in the office (e.g. mini PC or Chromecast).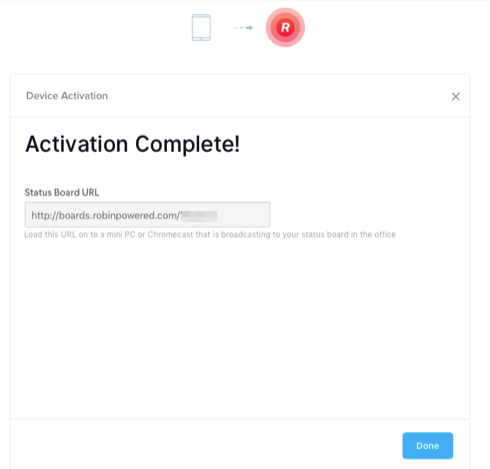 Customizing the Status Board logo
Status Boards and Room Displays use the same custom logo. To add or update the logo, navigate to Manage > Organization > Branding > Room display.