The People finding page in the Robin dashboard and mobile app makes it easy to find your co-workers. You can schedule a meeting with colleagues or quickly find a persons desk location to swing by.  
Navigate to the People tab in the navigation ribbon at the top of the dashboard. Enter the name or email address or company domain in the search field.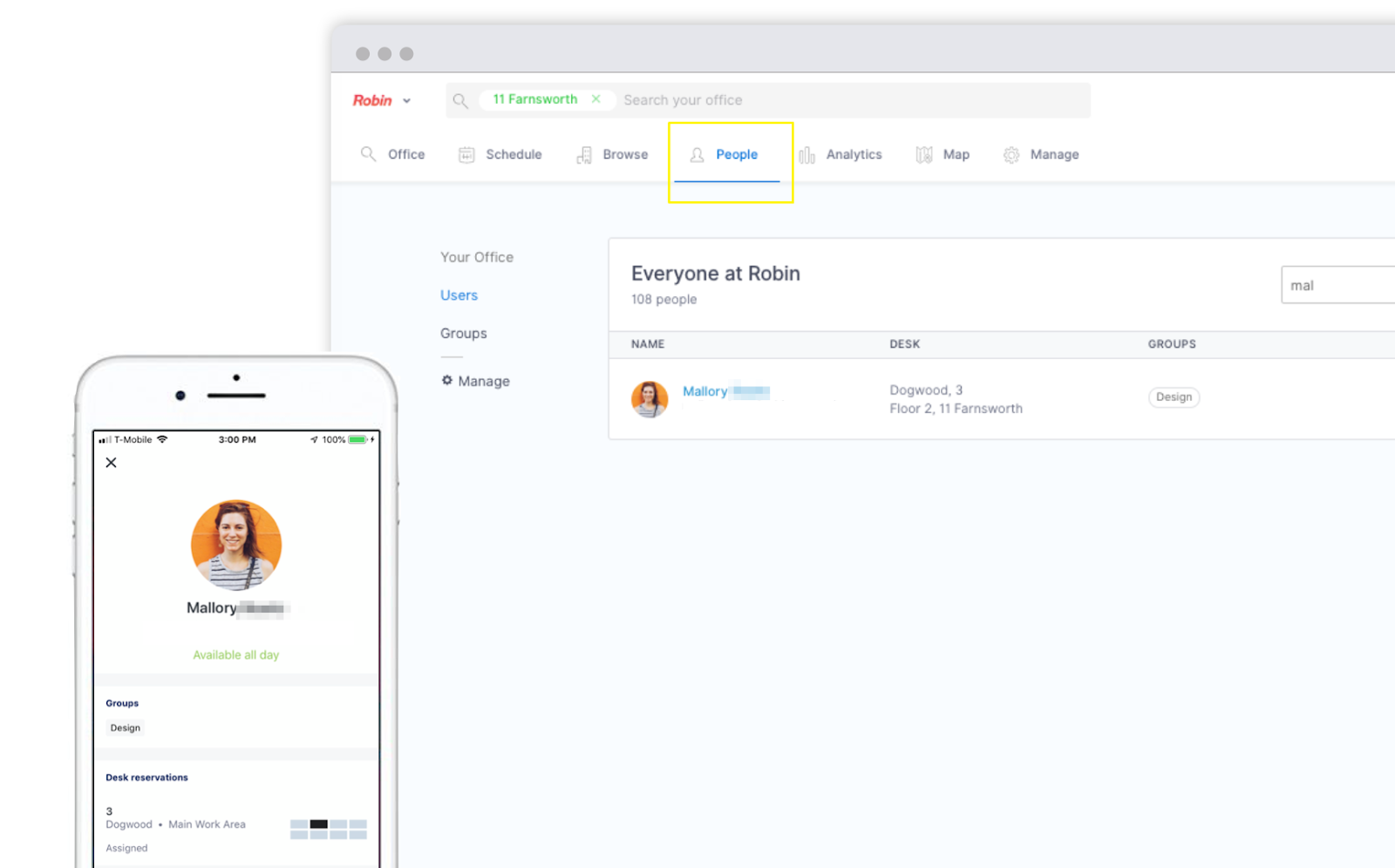 From there, you will have two options under the actions menu; schedule a meeting with that person or locate their desk on a map. 
Select the 3 dot icon on the right to open the actions menu.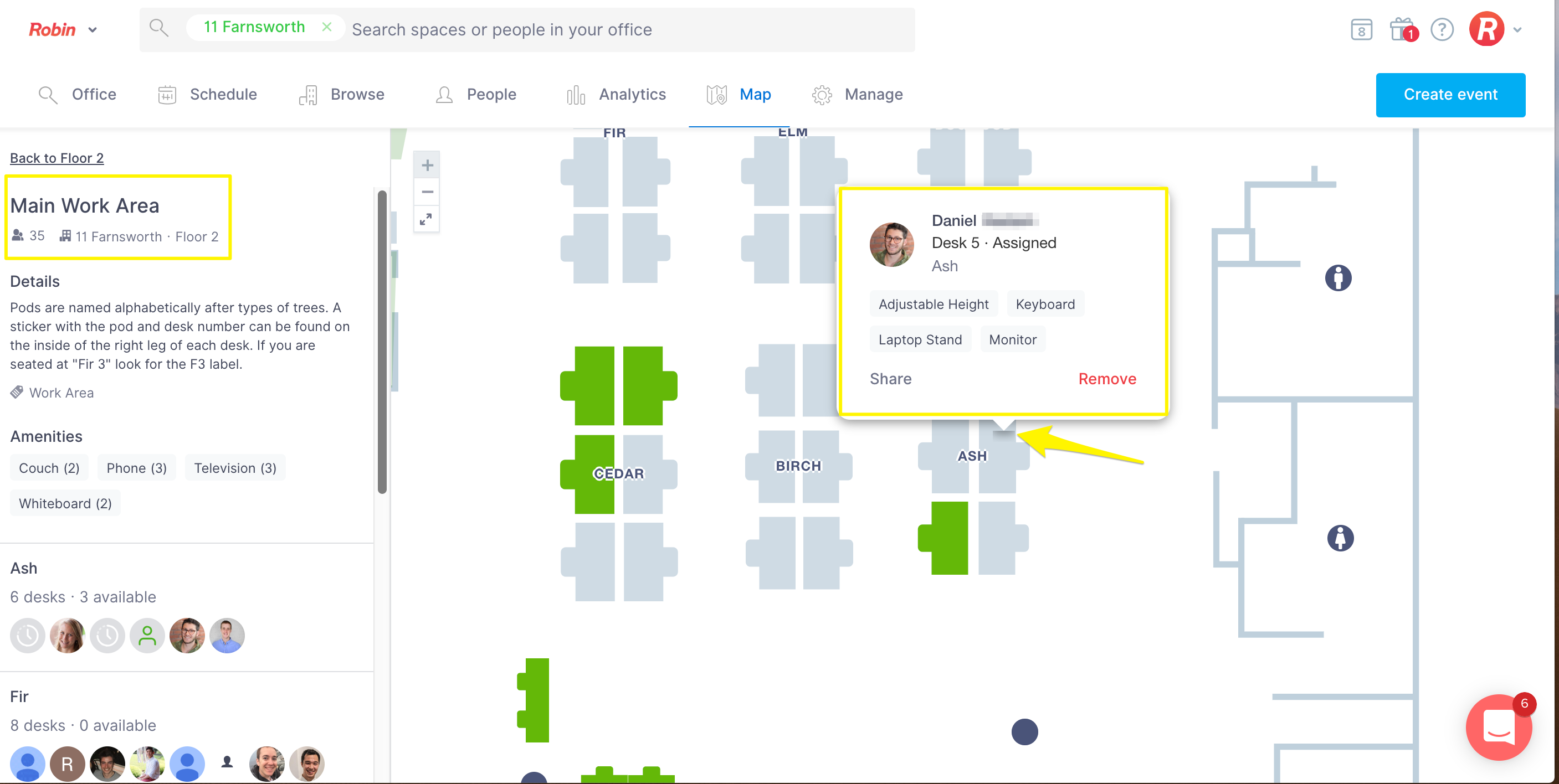 To schedule a meeting, Select Meet with "Dan". Then create a meeting using the event composer.
To find your colleague's desk location, select Find "Dan" on a map. From there, you will be directed to the map page focusing in on the location of their desk. If you don't see this option it's because that person doesn't have an active desk reservation or an assigned desk.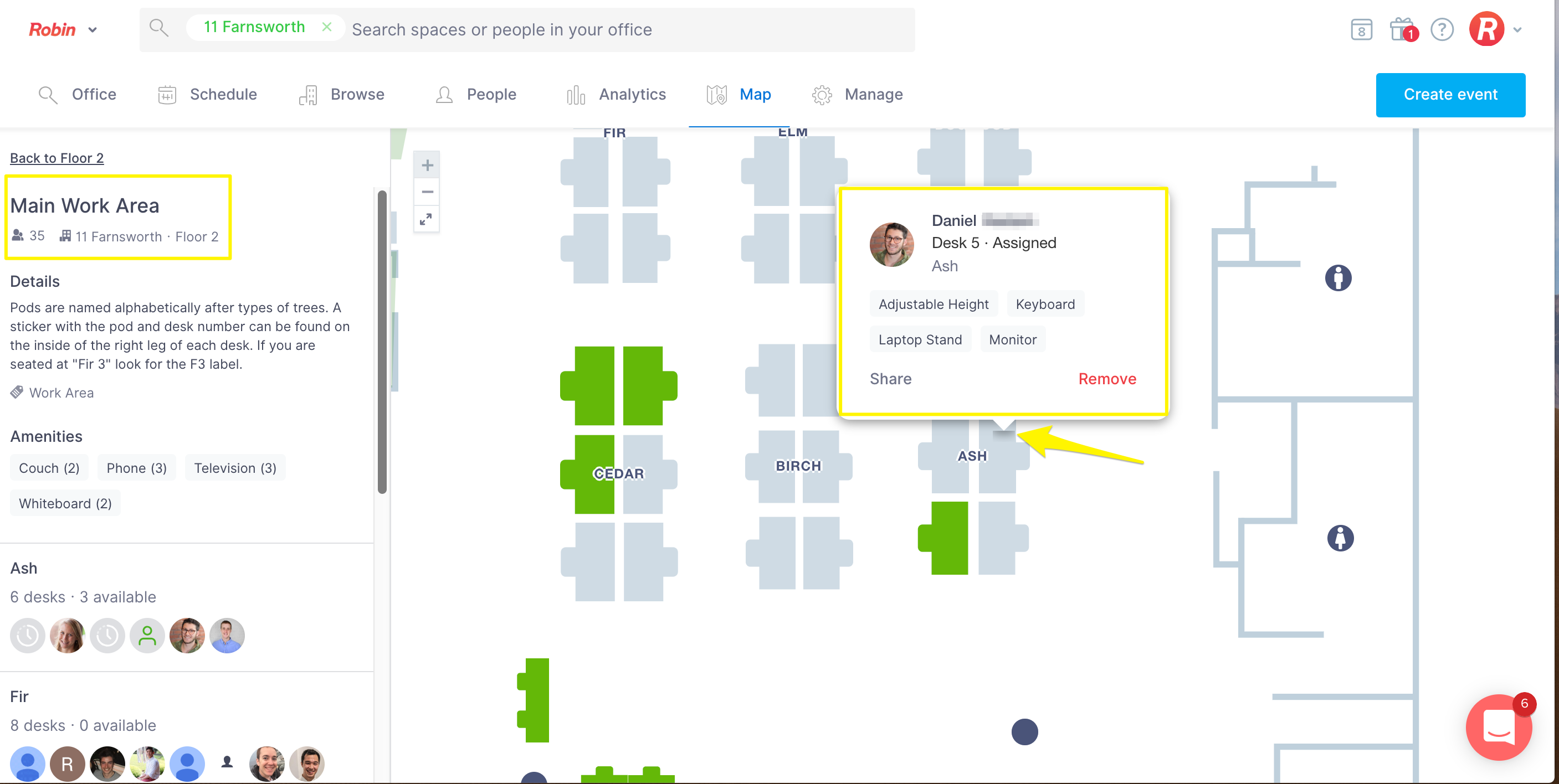 Zoom out to see a higher level view of where that person sits in the office.