The People finding tab in the Robin dashboard and mobile app makes it easy to find your co-workers. You can schedule a meeting with colleagues or quickly find a person's desk location to swing by. You can follow the video below for a walkthrough on how to use the people finding page, or follow the steps in the article below.
1. Navigate to the People tab in the navigation ribbon at the top of the dashboard.
2. Enter the name, email address, or company domain in the search field. Or use the left panel navigation to find a person by the user group they're associated with.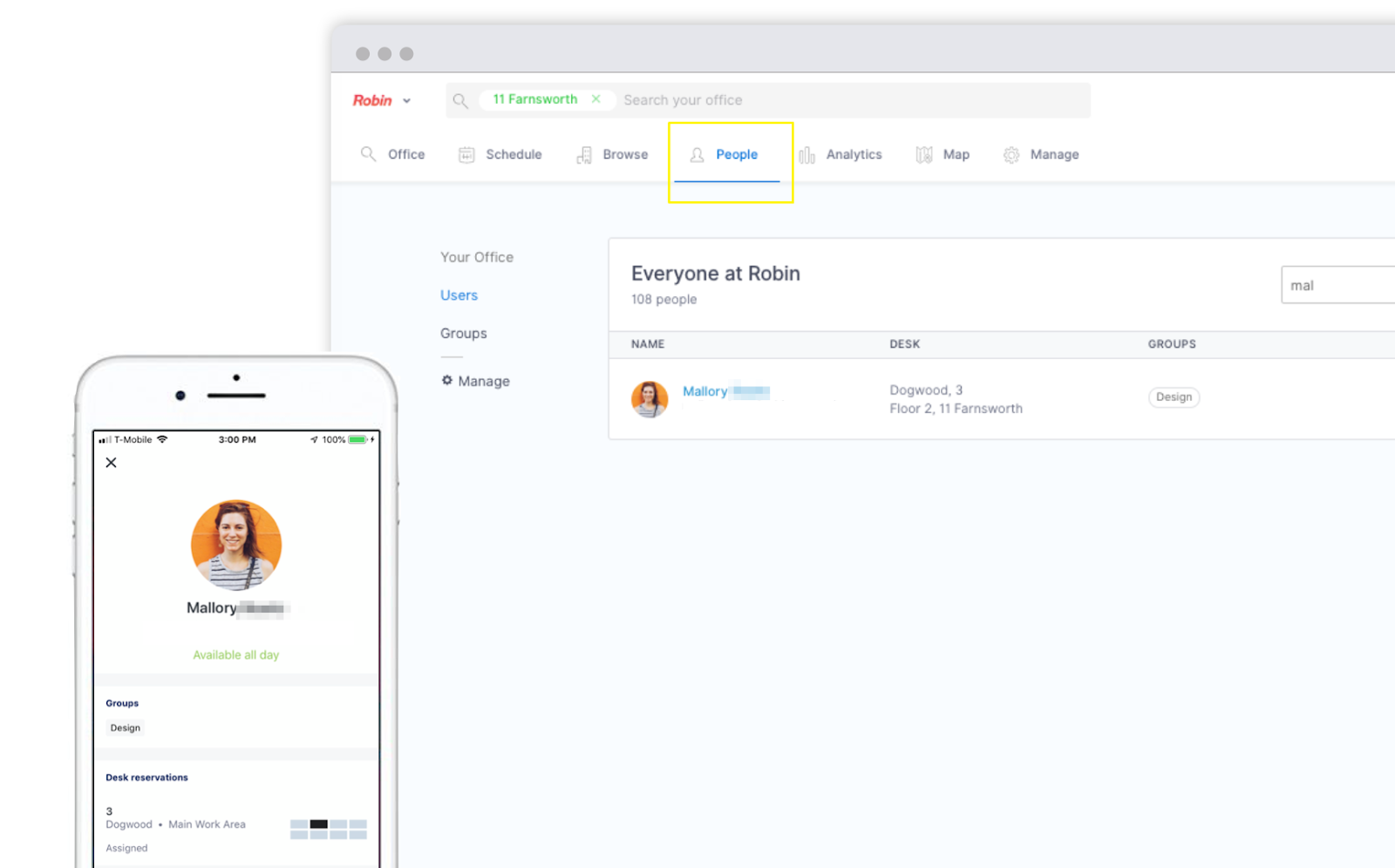 3. From there, you can schedule a meeting with that person and find out where they're sitting in the office.
A. To schedule a meeting > select Meet with "Dan", then create a meeting using the event composer.

B. To lookup where co-workers are sitting, click on a co-worker's name. This redirects you to their profile.
As an employee, you can see where and when a co-worker will be in the office to try to find a seat next to them. This is a view-only page for employees.
As a global admin or a user with the custom People tab permission, you have edit view, meaning you have the option to end a user's desk reservation or seat assignment.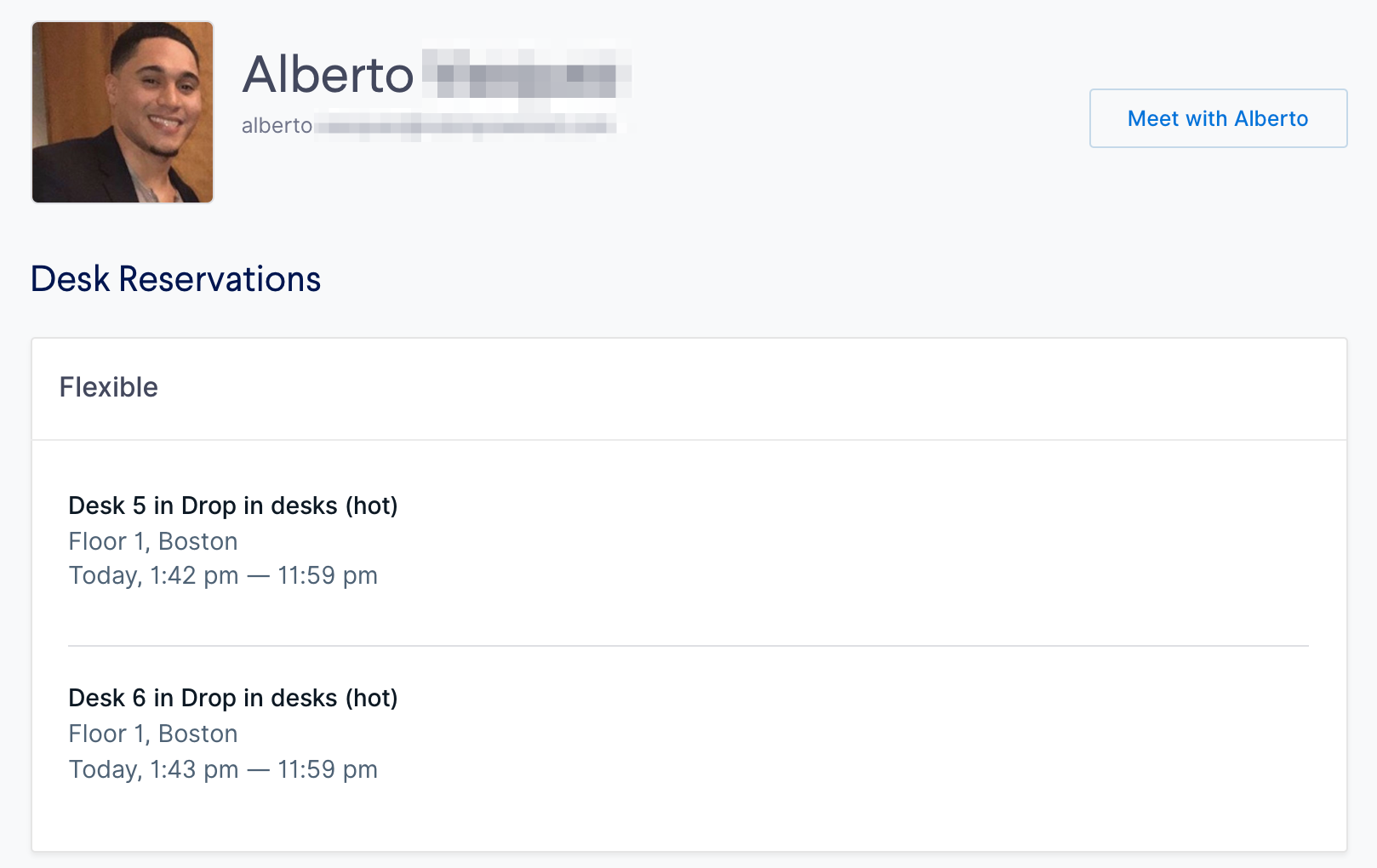 C. Lastly, the People tab is another way to look up your own desk reservations and access your user settings.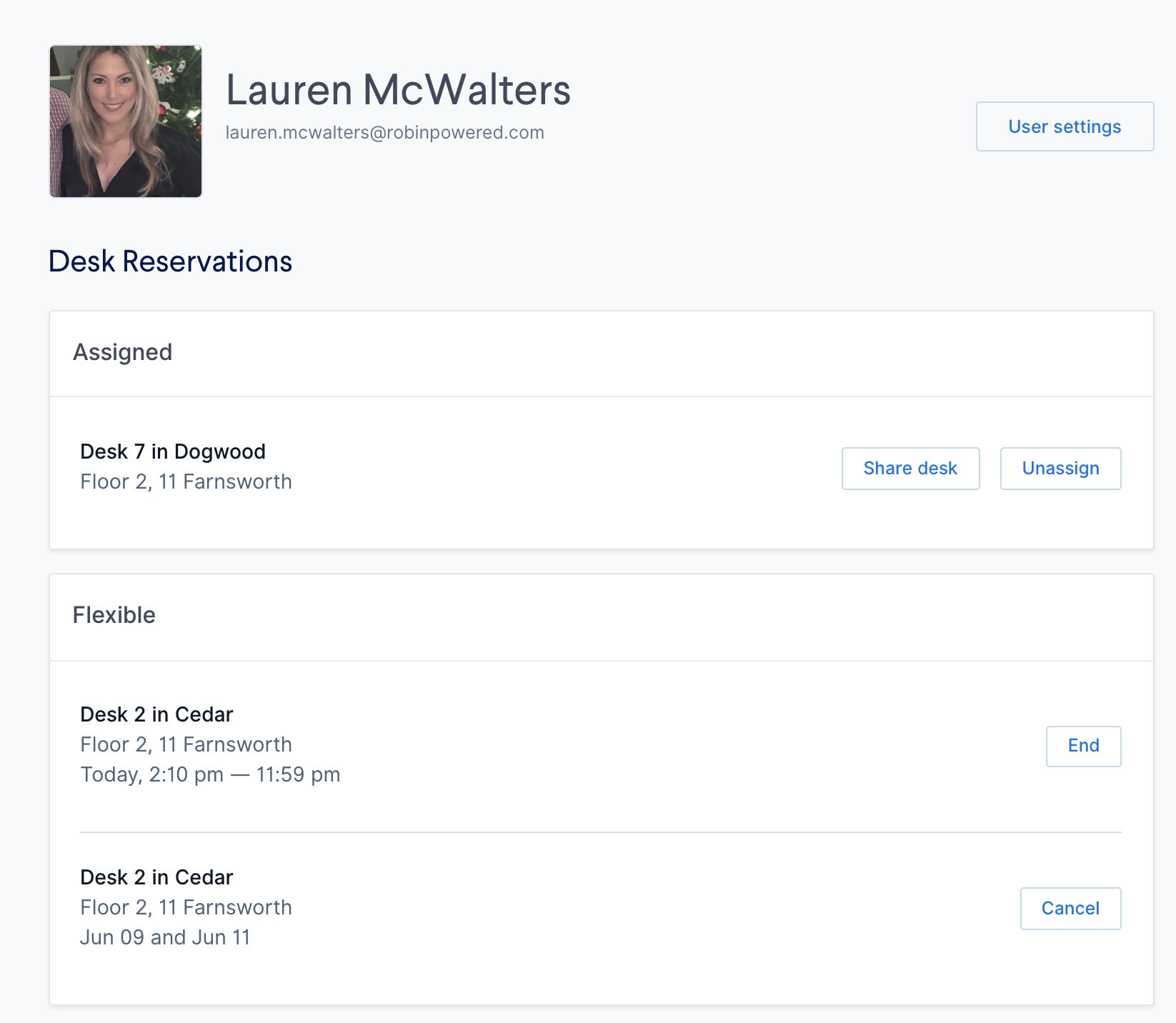 🔥 Hot tip: To better understand the location of someone's desk, head to the Office search home page, select the Desk bubble, and type their name/email in the search bar to view their desk location on the map.