As an admin you've created & organized your office in Robin and now you're ready to connect your calendar system, but you've hit this roadblock. This typically happens if you're trying to integrate the same account you also used to login to Robin.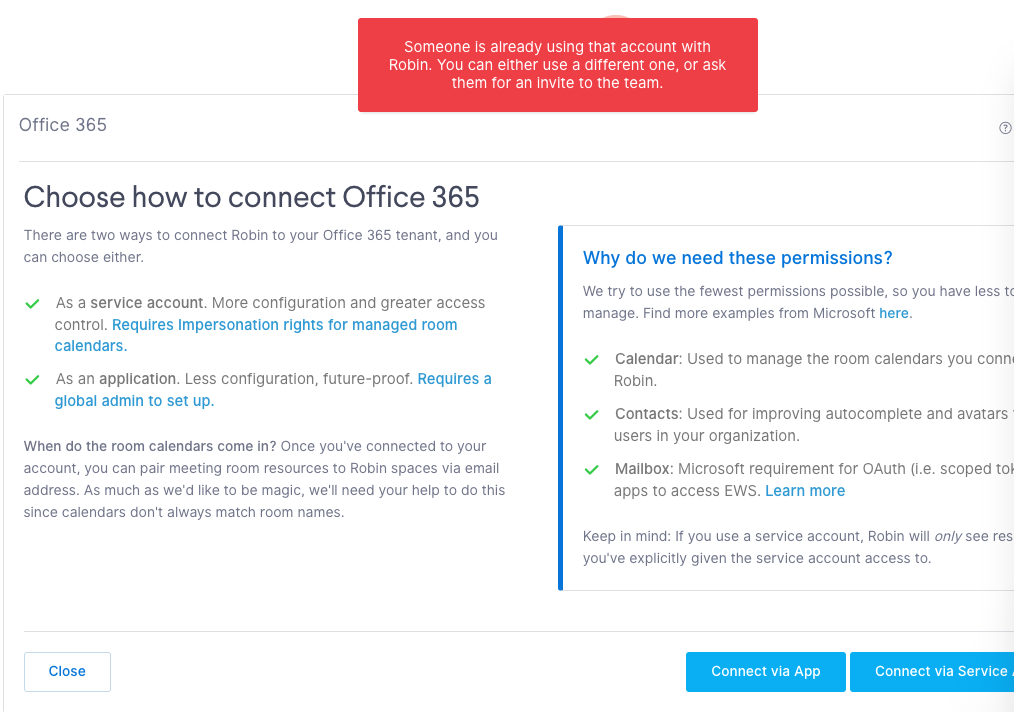 You can follow the video below or review the steps in the article on how to resolve the "Someone is already using that account with Robin" error.
Overview
We recommend pairing or integrating Robin with a generic booking ("service") account instead of a personal one. Something like booking@yourdomain.com or meetings@yourdomain.com. It's best to think of the service account or booking user as an invisible booking assistant for your office and it should not additionally be used as a general member user account.
Another important thing to note here is -- a "user" account can only be integrated with Robin in one location. If you login to Robin via Google SSO or Office 365 SSO that email account automatically becomes integrated with Robin and cannot be integrated again on the organizational level.
How to fix it
In order to move forward, you will need to disconnect the integration under the user profile. Follow the video tutorial below or walk through the steps to get back on track.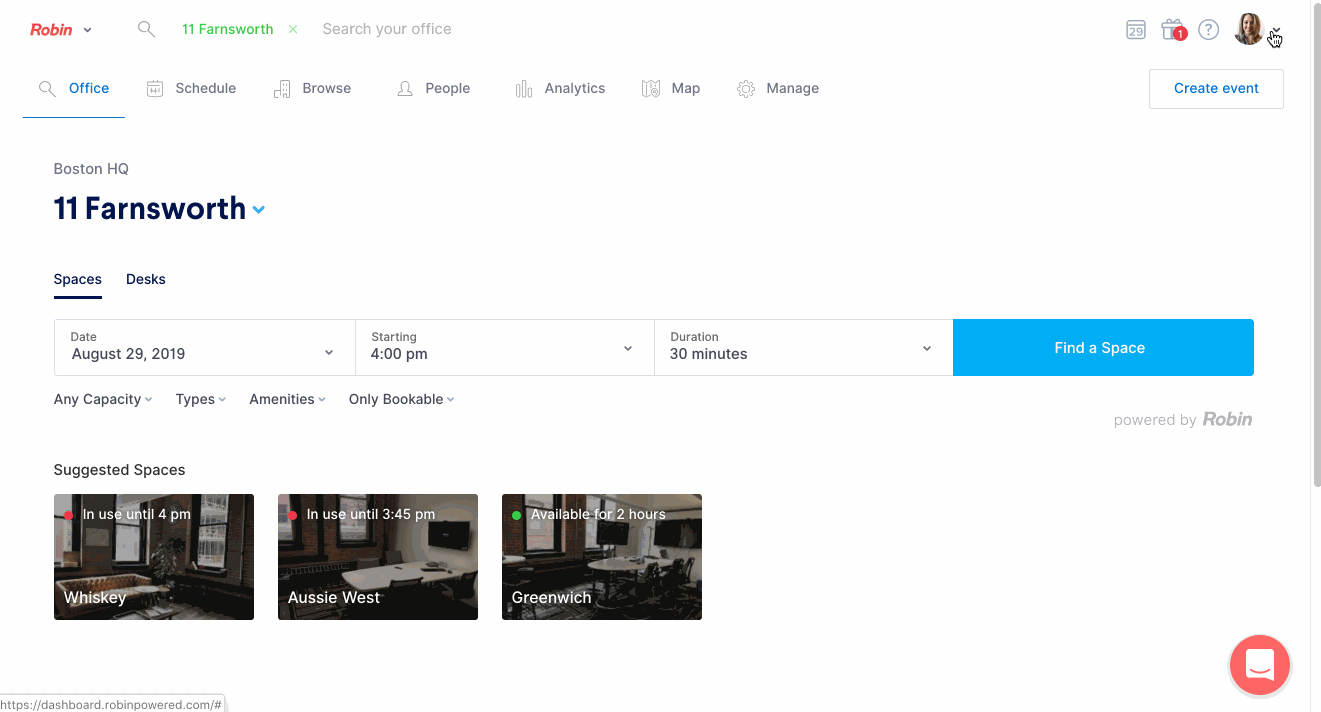 1

As an admin, if you don't already have a personal Robin member account setup (e.g. Lauren.mac@robin.com), you will want to go ahead and invite yourself to Robin. This way you can create a user account for yourself and can use this account to login to Robin via SSO (or username & password) going forward.
Note: We strongly advise against using your personal account as the booking user or service account for the main integration. And vice versa- we advise against using the service/booking account as a general member user account.
2

Next up, disconnect the integration under the user profile. Navigate to the user settings by clicking on your Avatar > Settings > Integrations.
3

From the Integrations page, select manage

> scroll to the bottom under "Remove Integration" >

remove

.

4

Now that the "personal integration" has been removed you should be able to connect the booking user or service account successfully on the organizational level. Follow the guides below for a point of reference.