The mobile app user profile is where you can manage your Robin mobile settings like; selecting the calendars that appear in the mobile schedule, manage location and notification settings, switch to another organization, and more.
Navigate to the icon in the top left corner to access your user profile settings.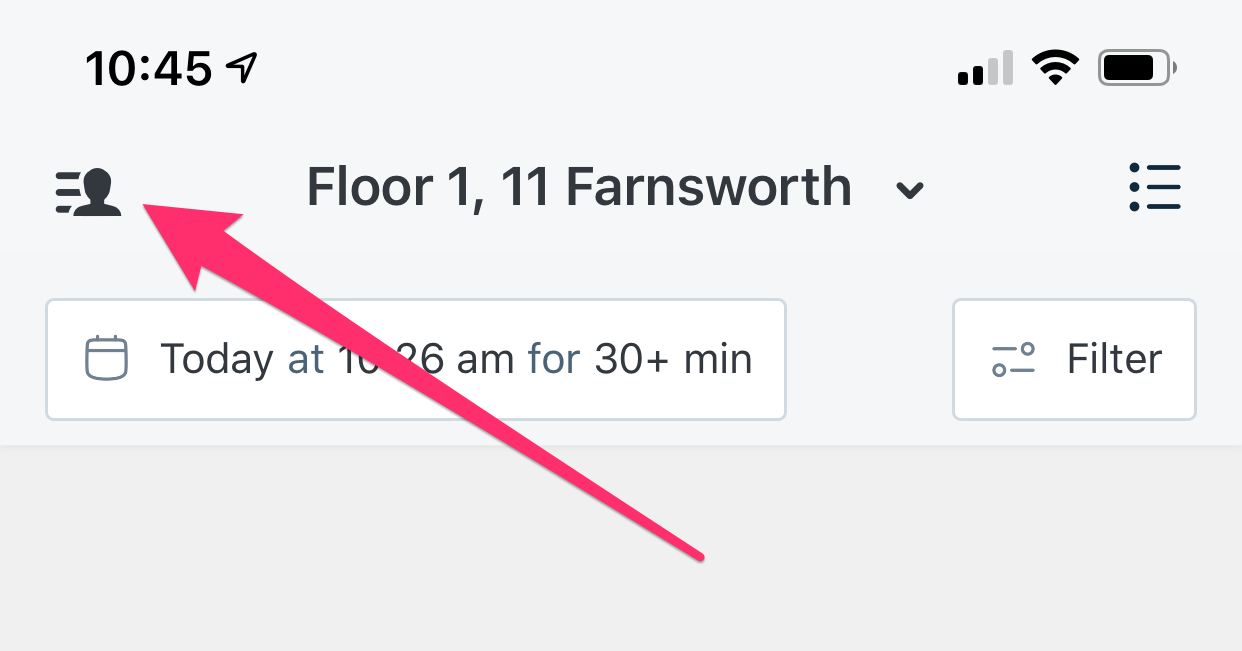 Calendars
By default, events from your work calendar will sync with Robin and show up in your schedule. Adding additional calendars enables you to view a full picture of your day and week.
Events booked to any non-work calendar account are saved locally to your phone, and will not sync with Robin. These events are visible only to you, and anyone else attending the event. You can add or remove additional calendars by following these steps:
1

Tap the profile icon in the top left to open the navigation menu.

2

Tap the Settings icon. This should appear to the right of your name.

3

From Settings > Scheduling, tap Calendars. Tap to add or remove any calendars from view in your schedule.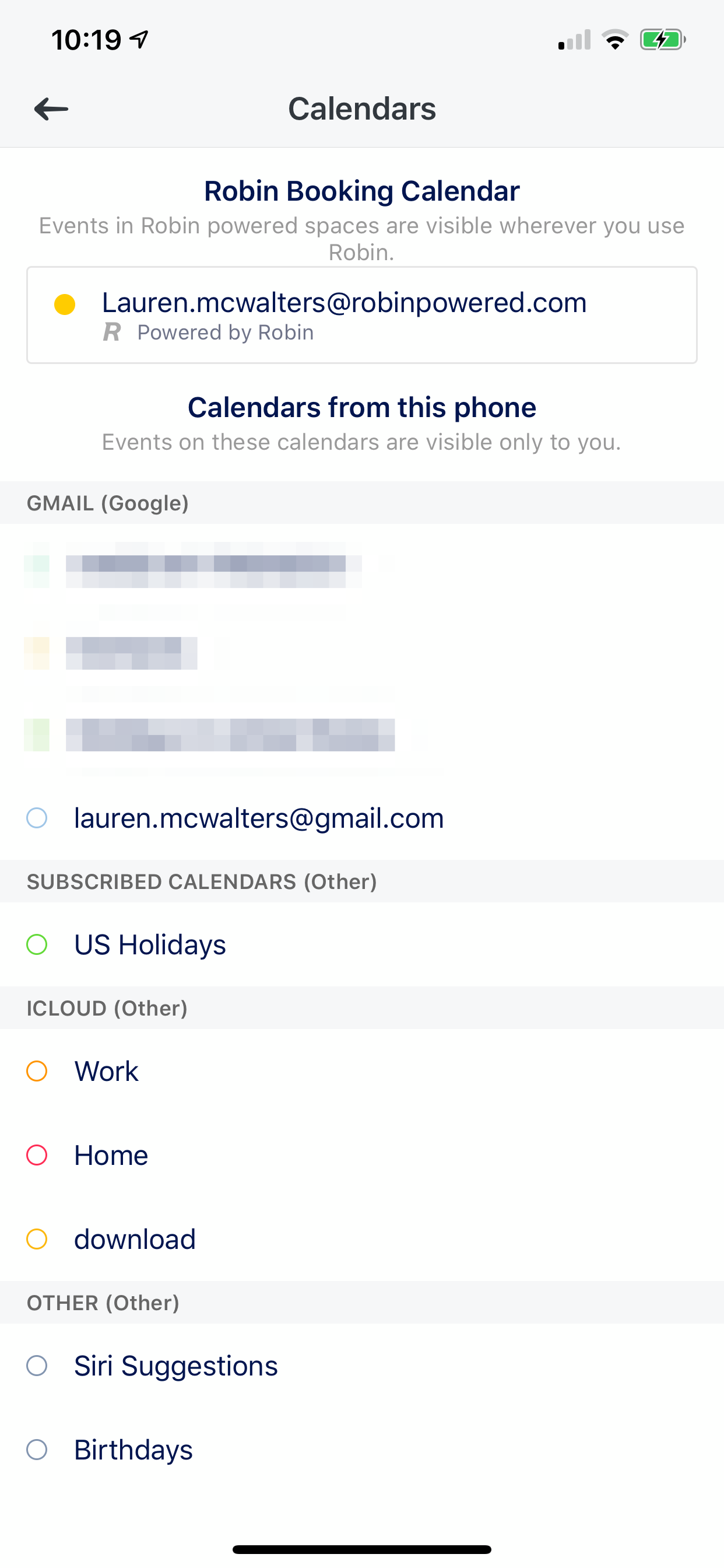 I don't see any calendar options
Calendars not showing up? Most likely, this means Robin doesn't have permission to access the calendars from your phone yet. Follow this guide for troubleshooting tips.
Location setting
The location setting is for organization's how have presence enables. Choose when the Robin mobile app can detect Robin spaces near by. Learn more about presence here.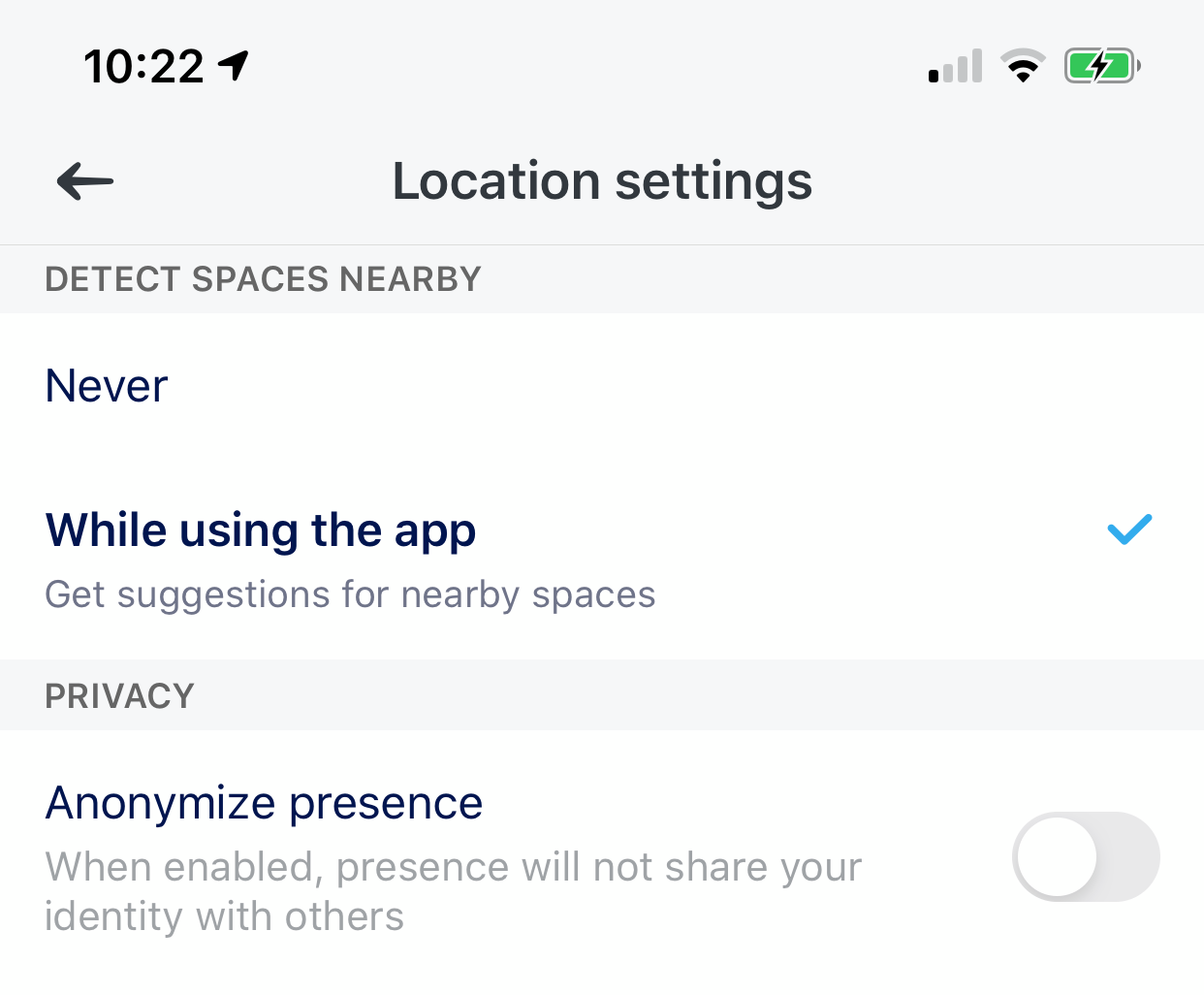 Notifications
Robin mobile notifications are local for iOS and Android and are disabled by default. We send event reminders ~10 min before starting.
Mobile notifications are managed on the device level. Select enable notifications > click settings from the pop up message to be redirected to your devices notification settings.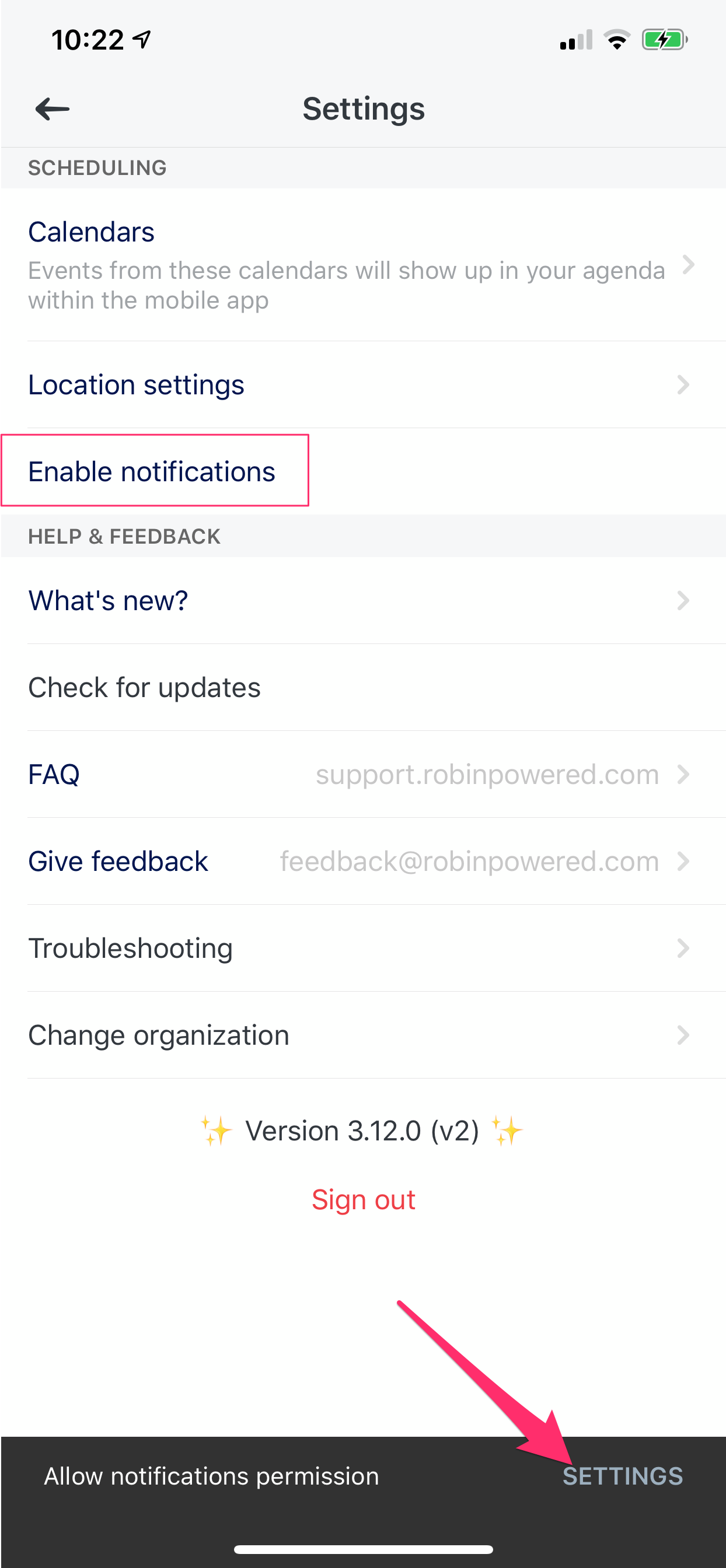 What's new
This is where you can stay up to speed with mobile app feature releases and bug fixes.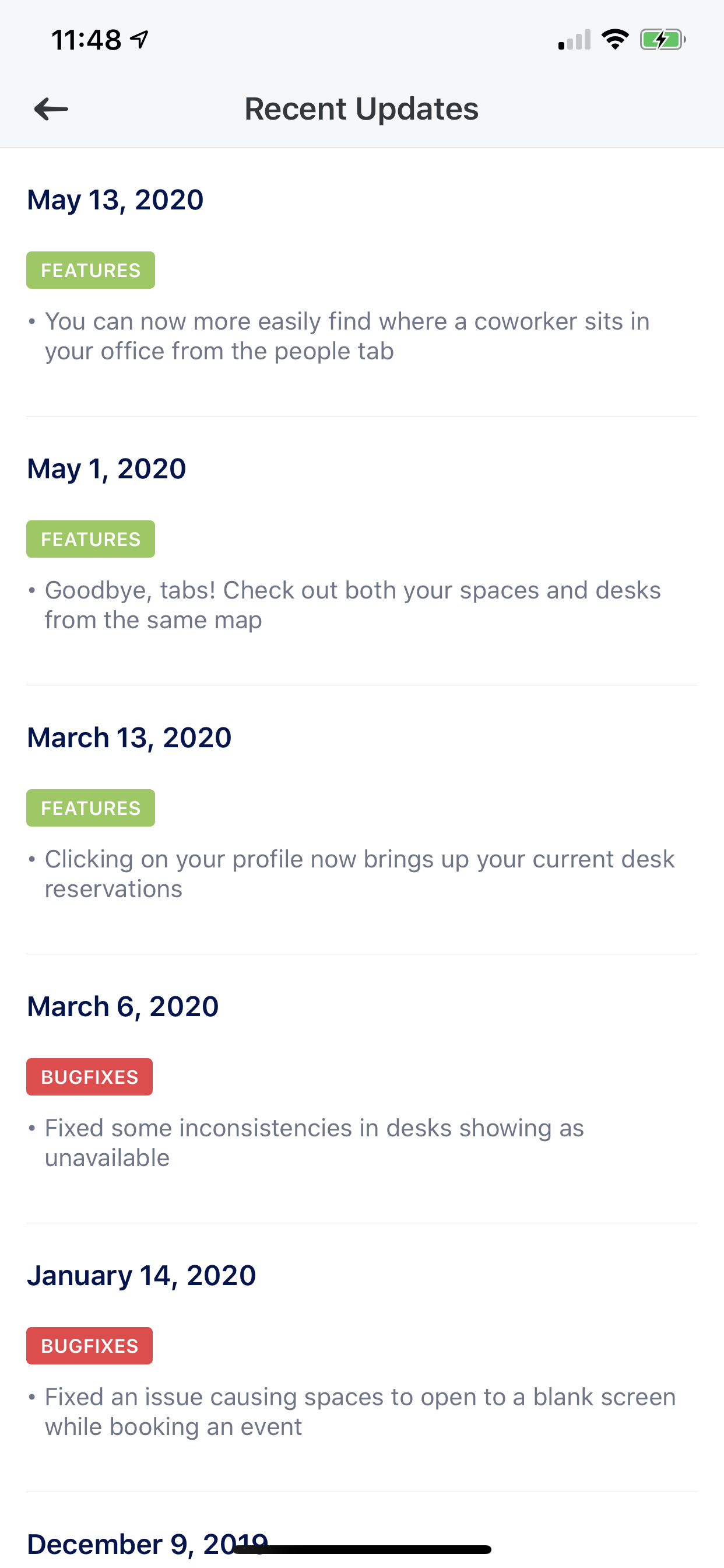 Mobile app updates
Make sure you're running on the latest mobile app version for best performance and to access all the latest features.
If you don't see "up to date" here then select check for updates to update the app.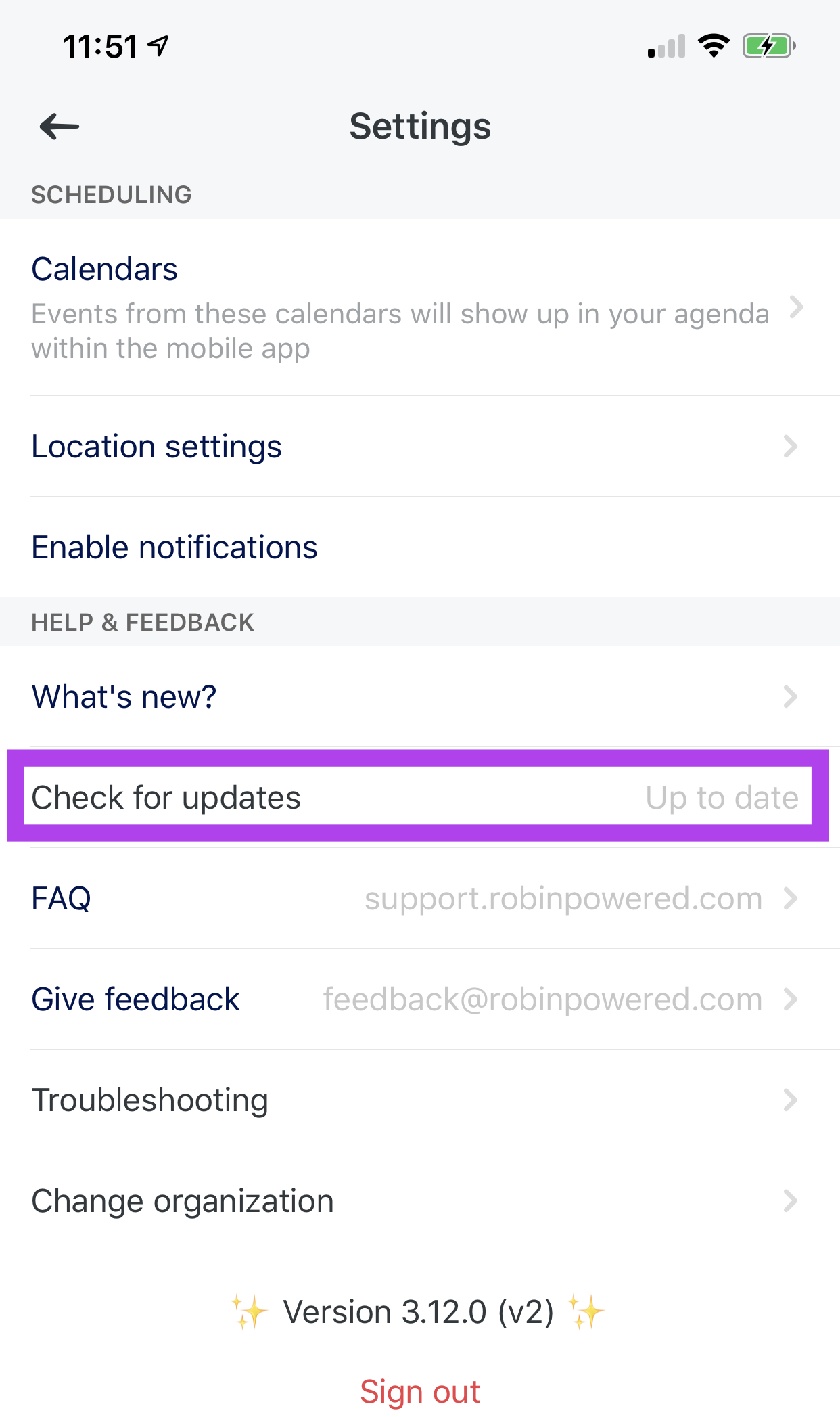 Change organization
If you belong to multiple organizations which run Robin, you can change which company you view from your user profile in the app > settings gear.