Supported Plans
User Permissions Required
Admin and/or owner role (Basic+ plans)
User permissions required for custom roles (Premier plans only)
Use the daily roster for visibility into who's accessing the office on a given day based on desk reservations. And provide your team with a greater level of confidence and accuracy with desk check-ins and health checkpoints.
Watch the tutorial or follow the guide below
Managing the daily roster
Admins, navigate to the Manage page in the top ribbon > Access tab in the left panel.

The roster provides:
The sum total of people with desk reservations and the sum total of desk reservations on a selected day

Desk confirmation status: hover over the check-in mark to see exactly when someone confirmed their desk reservation and how; locally via sticker scanning or "remotely" from the web dashboard or mobile app.

Health checkpoint status: Hover over the checkmark to verify who's completed the health checkpoint and when.

Desk location and time of reservation.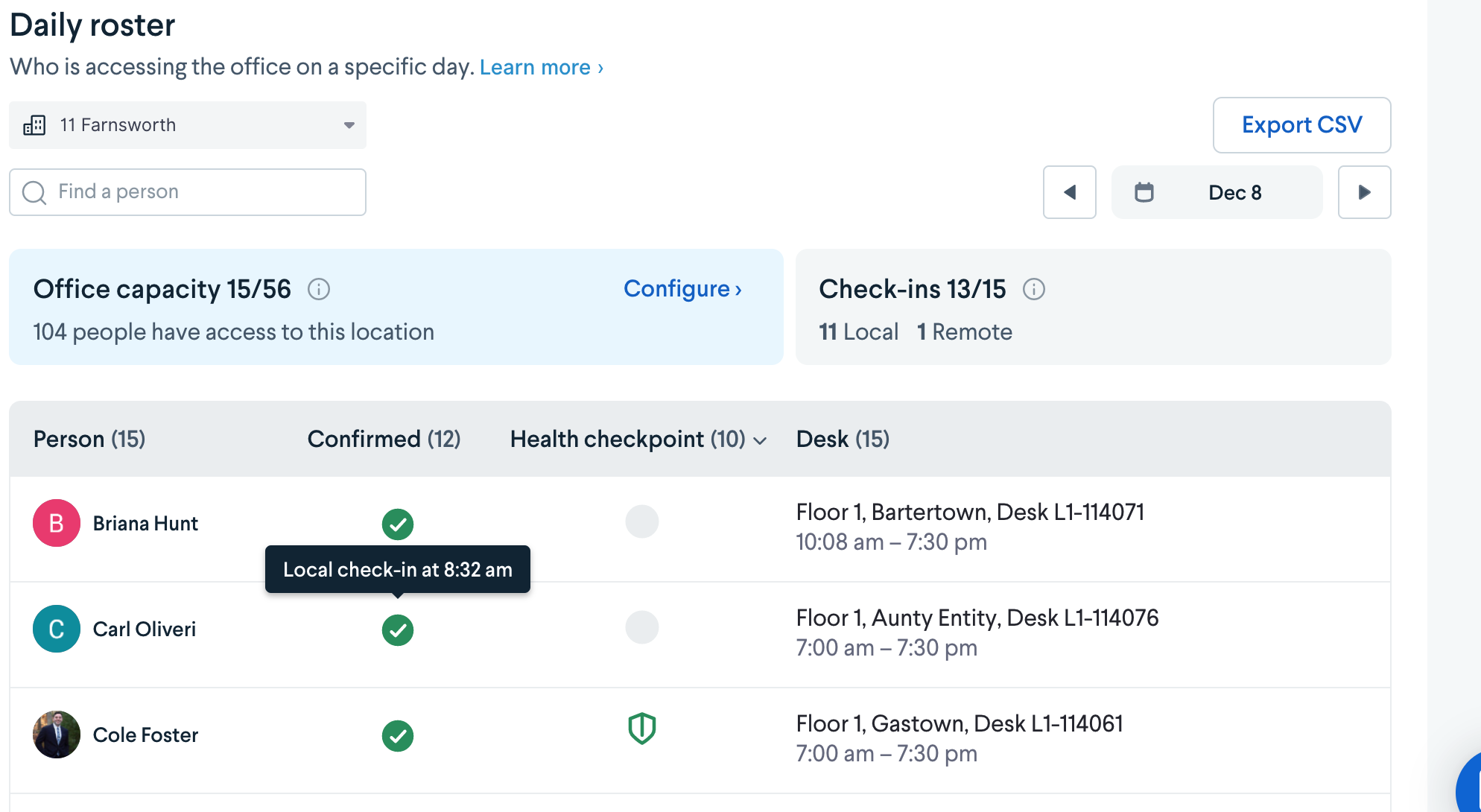 Note, the health checkpoint & desk confirmation columns will show by default for all accounts; even if your office doesn't have these features configured. These columns will show "N/A" values if the features aren't enabled yet for the selected location.
Admins can monitor the building capacity by viewing the number of people with desk reservations (assigned, hot, or hotel) for the day compared with the total number of usable desks (assigned, hot, hotel).
You can also see the total number of people who have access to book desks in the office. Booking access can be managed by creating passes by building and/or by day.

You can view the roster for different offices and/or for different dates (past or future) using the navigation tools. If you need to look up a particular person, enter their first & last name in the search bar.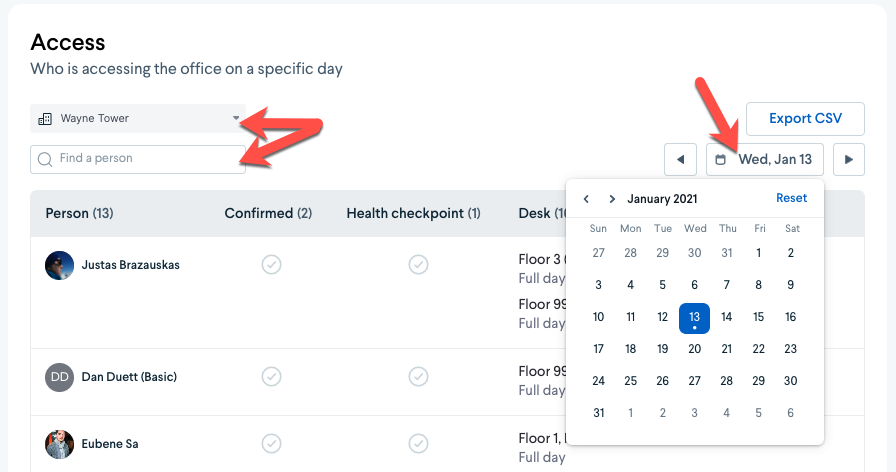 Exports
The daily Roster export creates a shareable real-time list of desk reservations, confirmations, & completed health checkpoints for a given day. The export downloads directly to your desktop as a CSV file and it will look something like this: