Adding co-workers as favorites allows you to easily see when they're scheduled to be in the office and where they're seated on the office map.
By default, the People Finding (creating favorites) feature is enabled org-wide. Admins can choose to disable this feature on the organization level by navigating to Manage > Organization > scroll down to Features > toggle to off/on.

Note, in order for users to create favorites via the People Finding functionality, users also need to have access to the People tab in the web dashboard. This permission is enabled for all users by default and can be managed from the user permission settings found here.
How to add favorites
Users can add co-workers as favorites from the mobile app or from the web dashboard.
Mobile
New users can follow the Add favorites to see who's in link on the home screen or jump to the People tab. Tap the star next to a co-worker's name to add them as favorites.
After favorites are added, you can:
Filter the people list by favorites > at the top.

See who's in the office that week and where they're sitting on the office map. Tap See who's in this week>tap a favorite to see where they're sitting on the office map.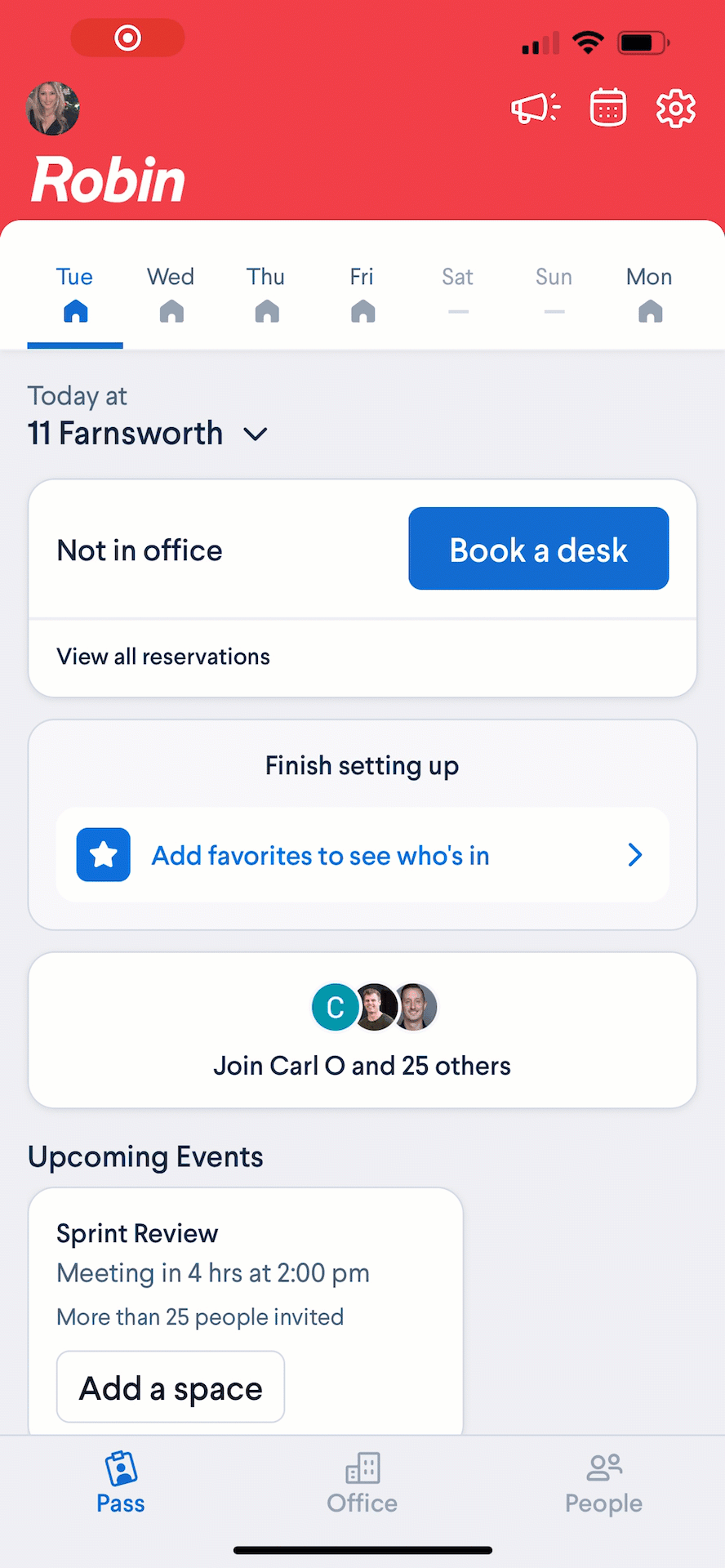 Web dashboard
You can select favorites on the Office map from the list of people who'll be on that floor that day or you can use the People tab to see a full list of employees to select favorites from.
From the Office map: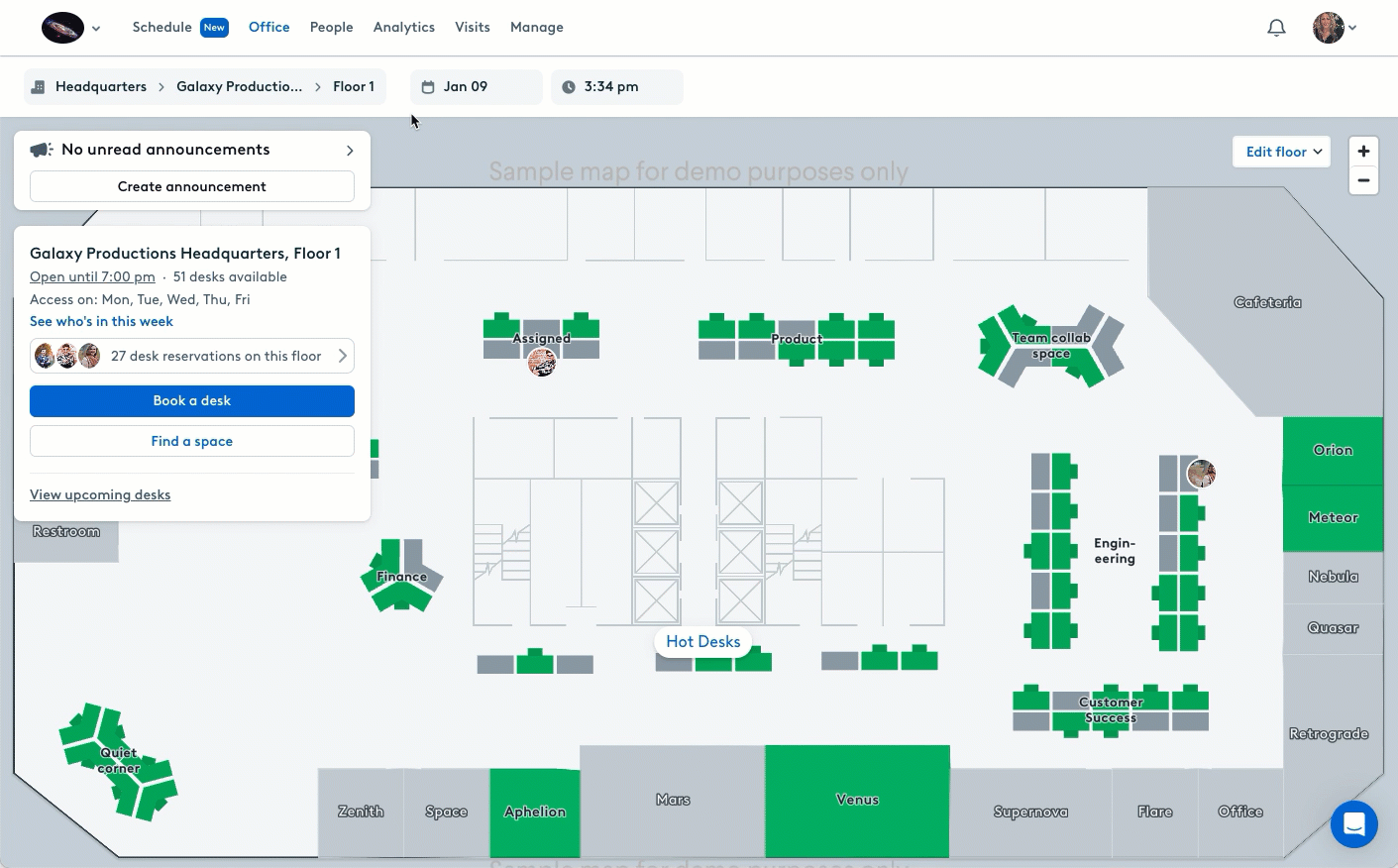 If you only see the list view (no map), you can add favorites by clicking "Book desk" > open a desk group (work area) > click the star next to a co-worker's name.
From the People tab:
The People tab provides a full list of all employees, not just those with a desk reserved for that day. Click the People tab in the top navigation > scroll or search by name or email to select favorites.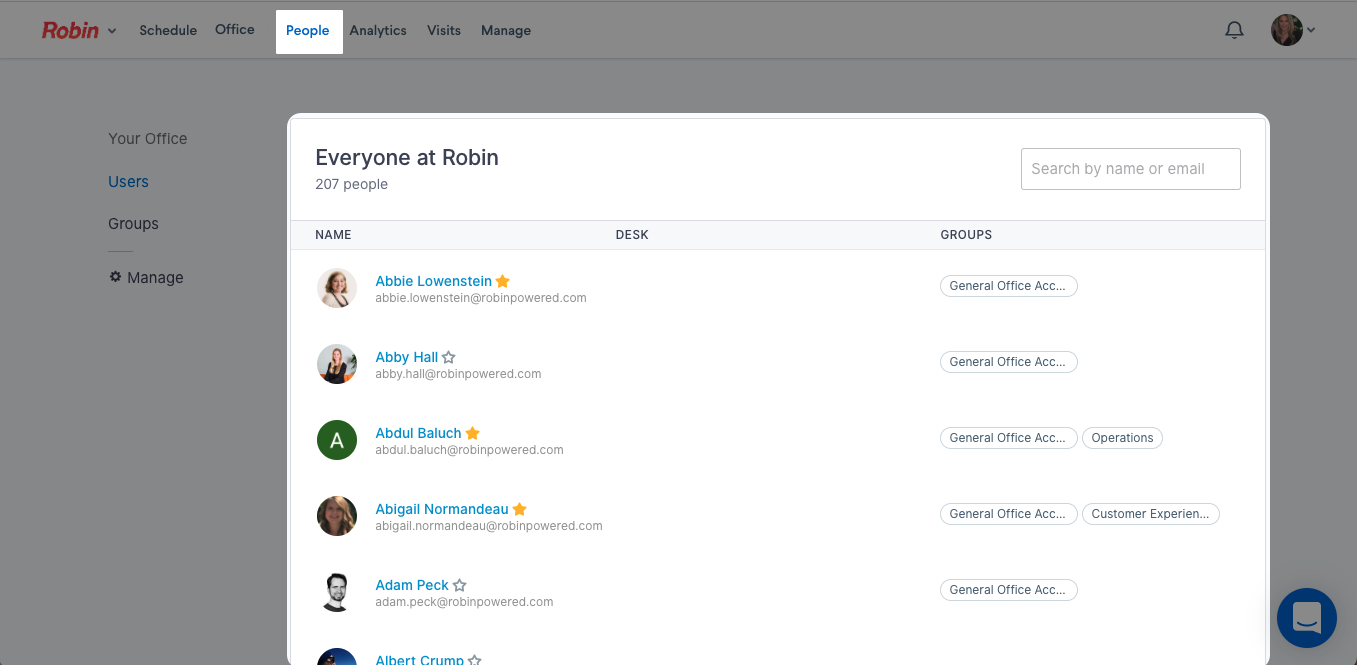 FAQ
1. Do folks receive a notification when they're added as a favorite?
No.
2. Is there a limit on how many favorites you can add?
No, you can add as many favorites as you'd like.
3. Can I segment my favorites into different groups?
No, today you can only create one favorite group.