Global admins tasked with managing multiple locations can delegate location-specific responsibilities to an assigned Office Admin. An assigned Office Admin is similar to the global admin role, but with location-specific restrictions. Follow the guide to learn how to appoint an Office Admin(s) and the details of the role.
Assigned Office Admins can do the following:
Manage Devices

Manage their Building, including editing office hours, adding floors, spaces, and managing scheduling and desk policies.

Invite new members to the organization

Manage Access and the Daily Roster for their location

Add and Edit Amenities

Manage Stickers

Manage Workplace Services

View Analytics for Desks and Spaces in their Office(s)
On the other hand Office Admins cannot do the following unless granted custom permissions:
Manage the organization, themes, or Integrations, including health checkpoints.

Manage groups and roles.

Manage visitors

Manage billing
Assigning Office Admins
An Office Admin can be assigned to more than one building and you can assign more than one Office Admin to a building.
1

Navigate to Manage → Offices → Select Building > Office Admin section.
2

Enter a user's name in the search field.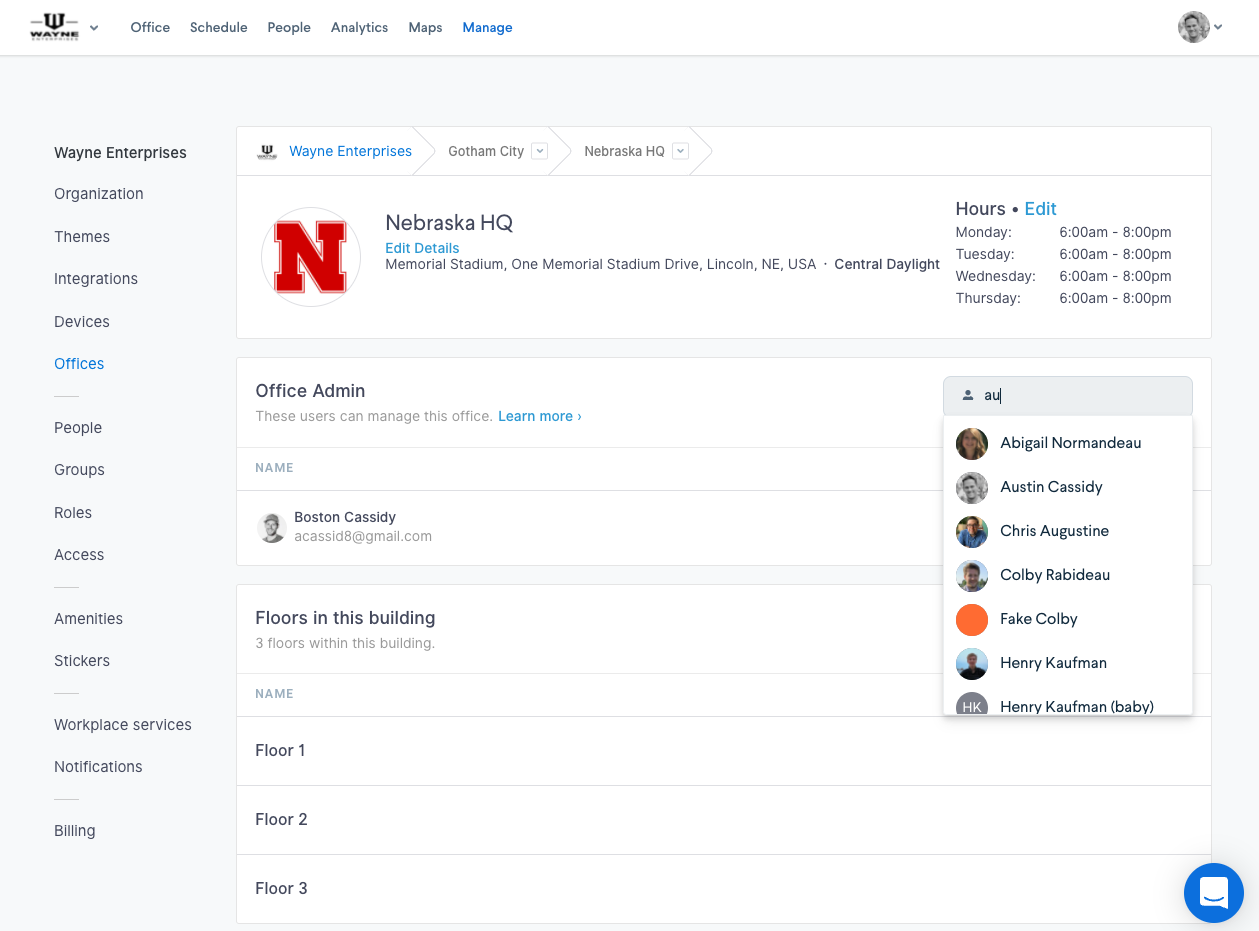 3

Lastly, you can remove an Office Admin for that building location by clicking Remove next to their name.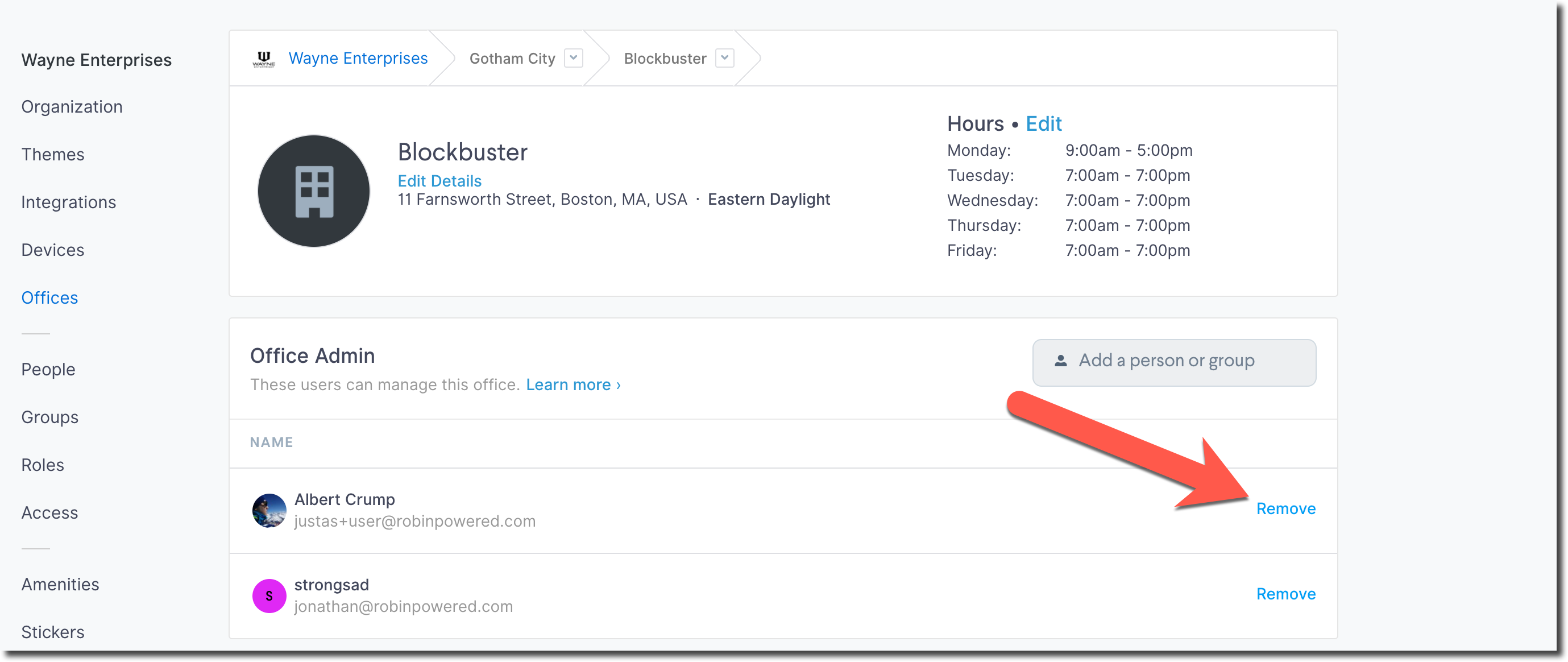 Viewing assigned Office Admins
Roles page:
Global admins & owners can view assigned Office Admins across the organization by navigating to Manage → People → select Office Admins from the roles drop-down menu.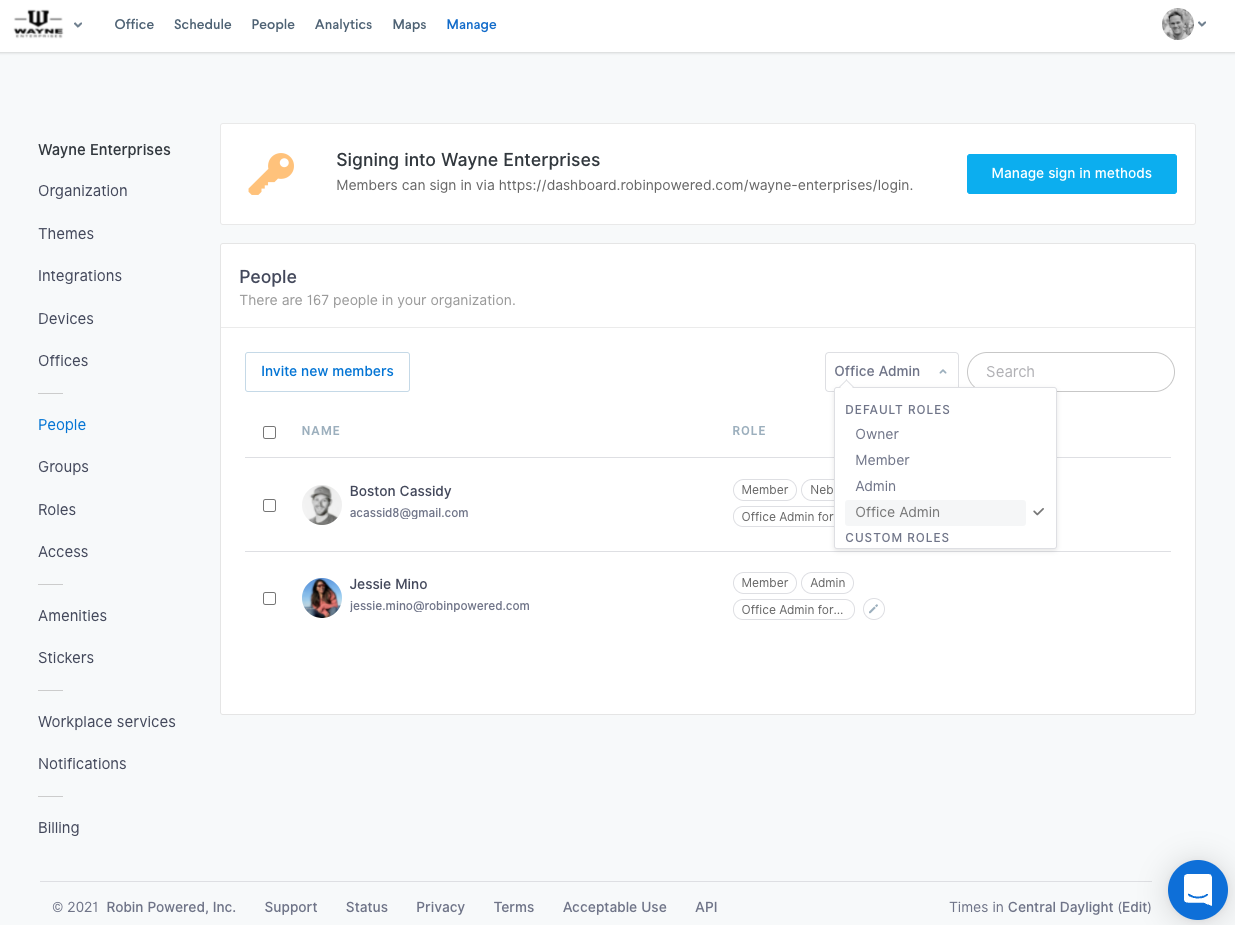 User profile page:
If a user is an Office Admin, then you'll see it noted on their user profile page under the permissions section > Manages > location they manage.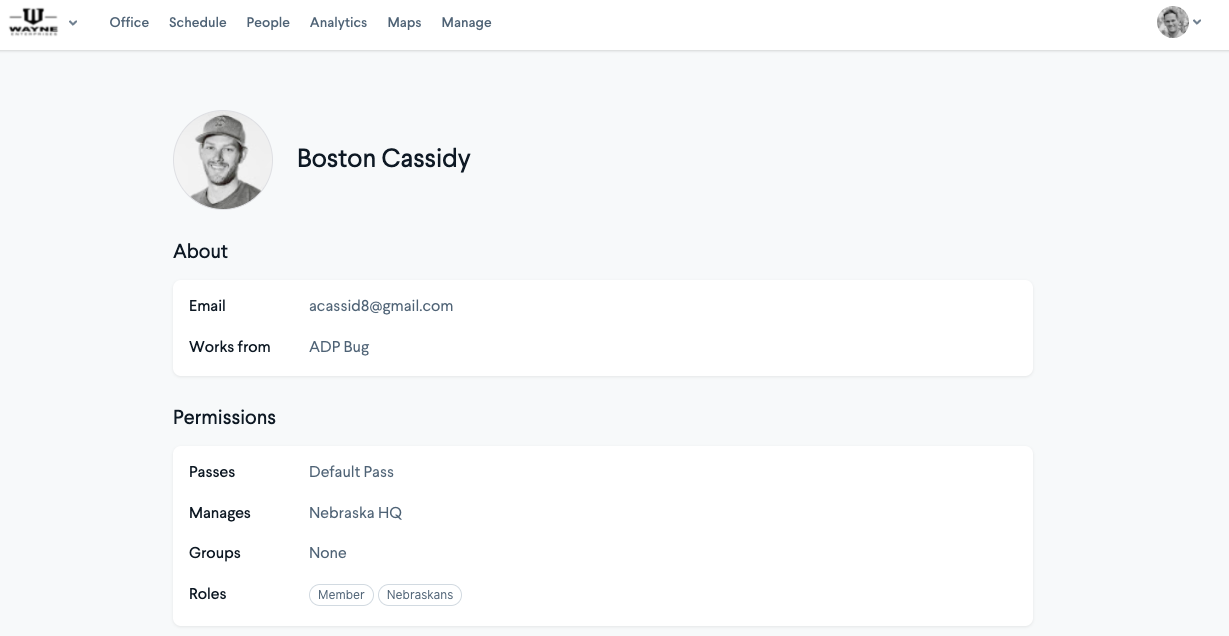 The Office Admin experience
Office Admins have a filtered Manage tab that restricts the actions they can take for the location(s) they've been assigned to manage. We've provided some examples below:
Manage devices
Office Admins can only see the device details for locations they've been assigned to. In this case, Nebraska HQ.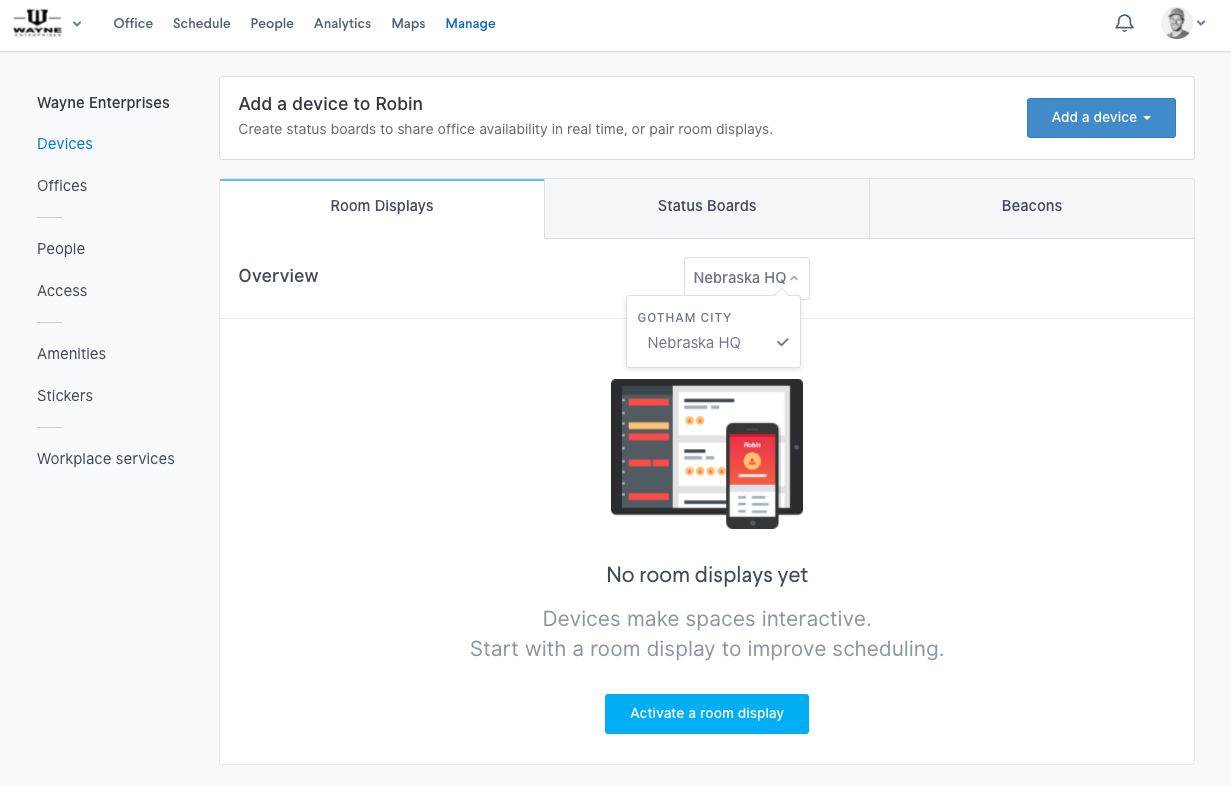 Managing building settings & configurations
Office Admins can manage office settings and configurations for buildings they've been assigned to, including; editing office hours, adding floors, adding spaces & desks, and managing scheduling and desk policies.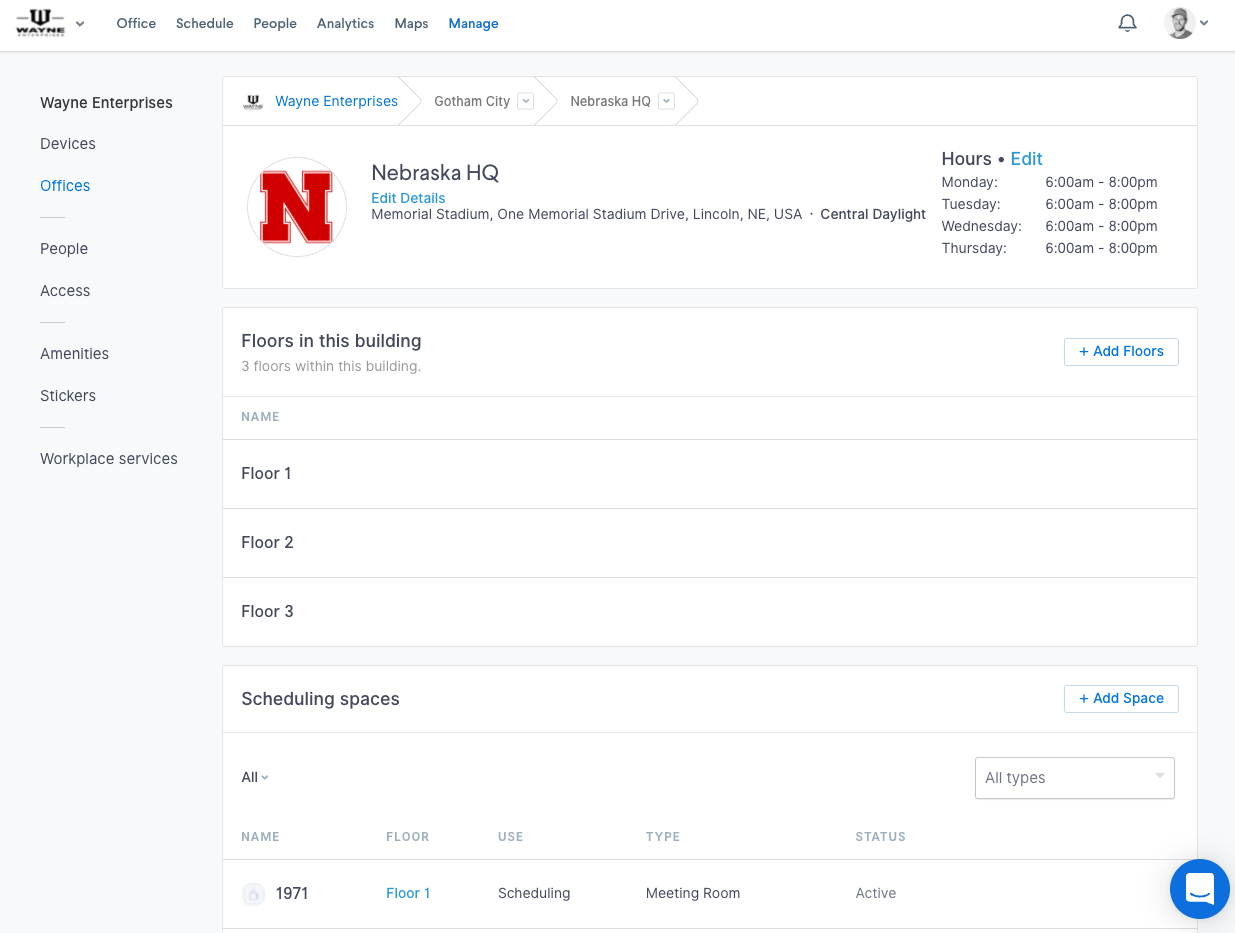 Managing people
Office Admins can invite new members to the organization.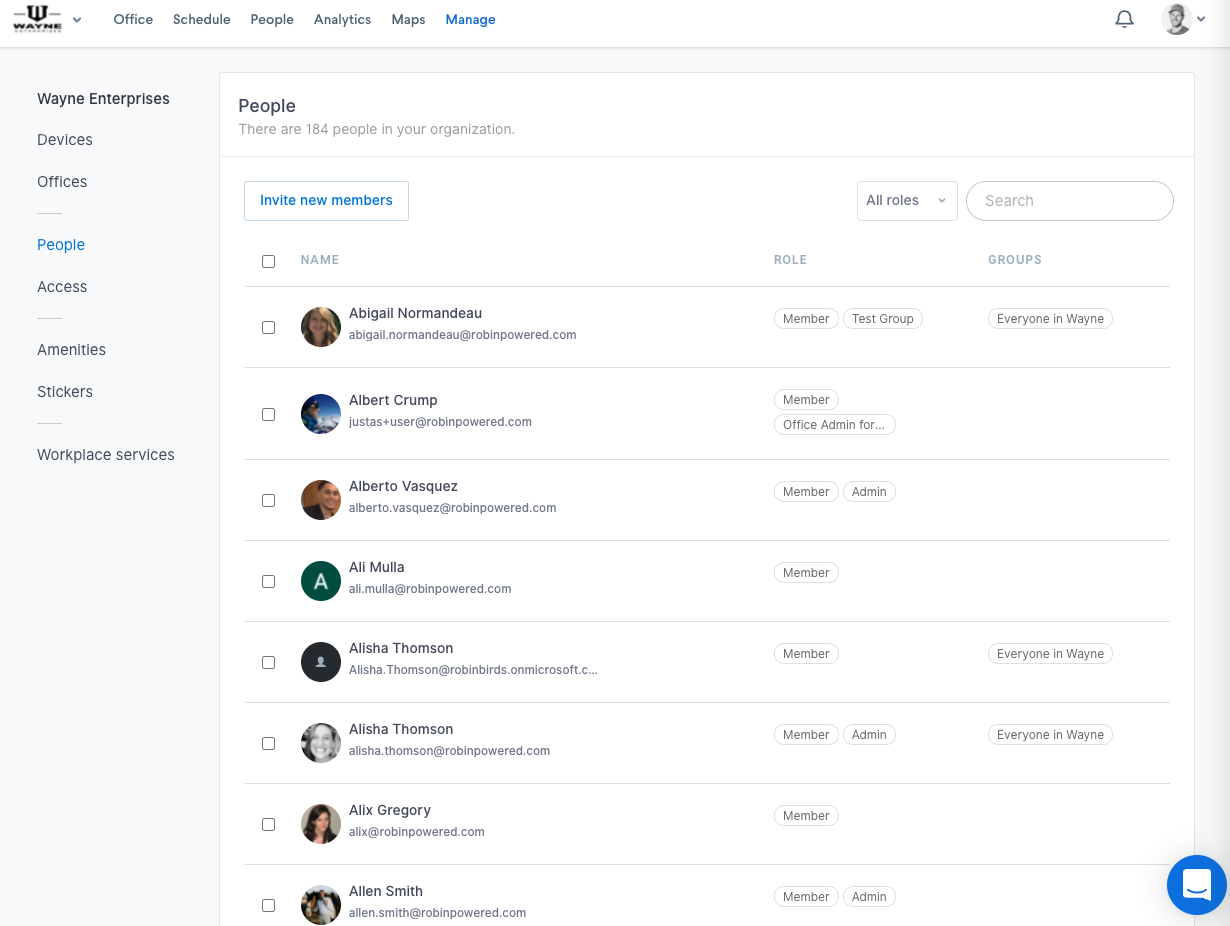 Managing Access Pass
Office Admins can manage Access for only the office locations they've been assigned. This includes managing passes for their location(s) and managing the daily roster for their location(s). Office Admins are not able to filter to other locations.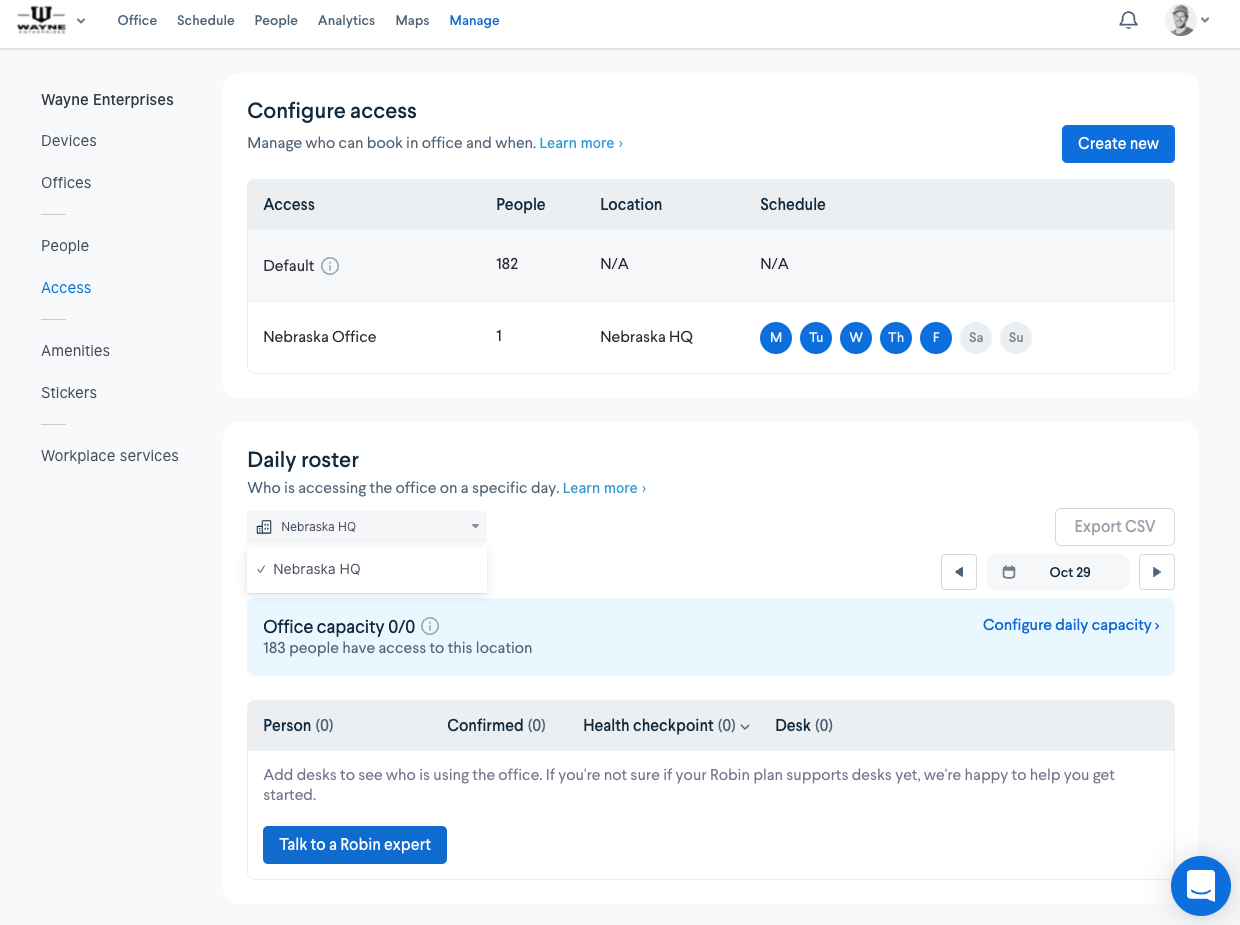 Managing amenities
Office Admins are able to add and edit amenities. Amenities are used across an entire organization, meaning an amenity created by an Office Admin for their location will be viewable/usable in other locations. An Office Admin cannot delete an amenity since they are across the entire organization.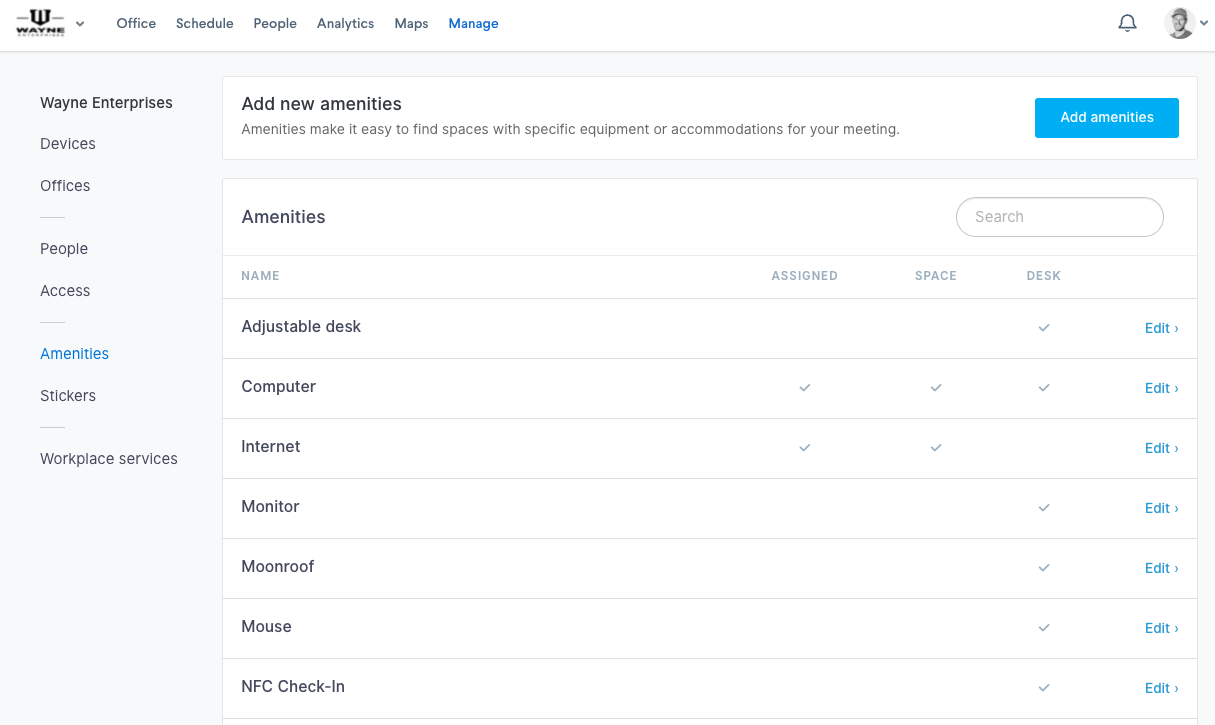 Managing workplace services
Office Admins can manage workplace services for their location, including adding and editing contacts for the different services.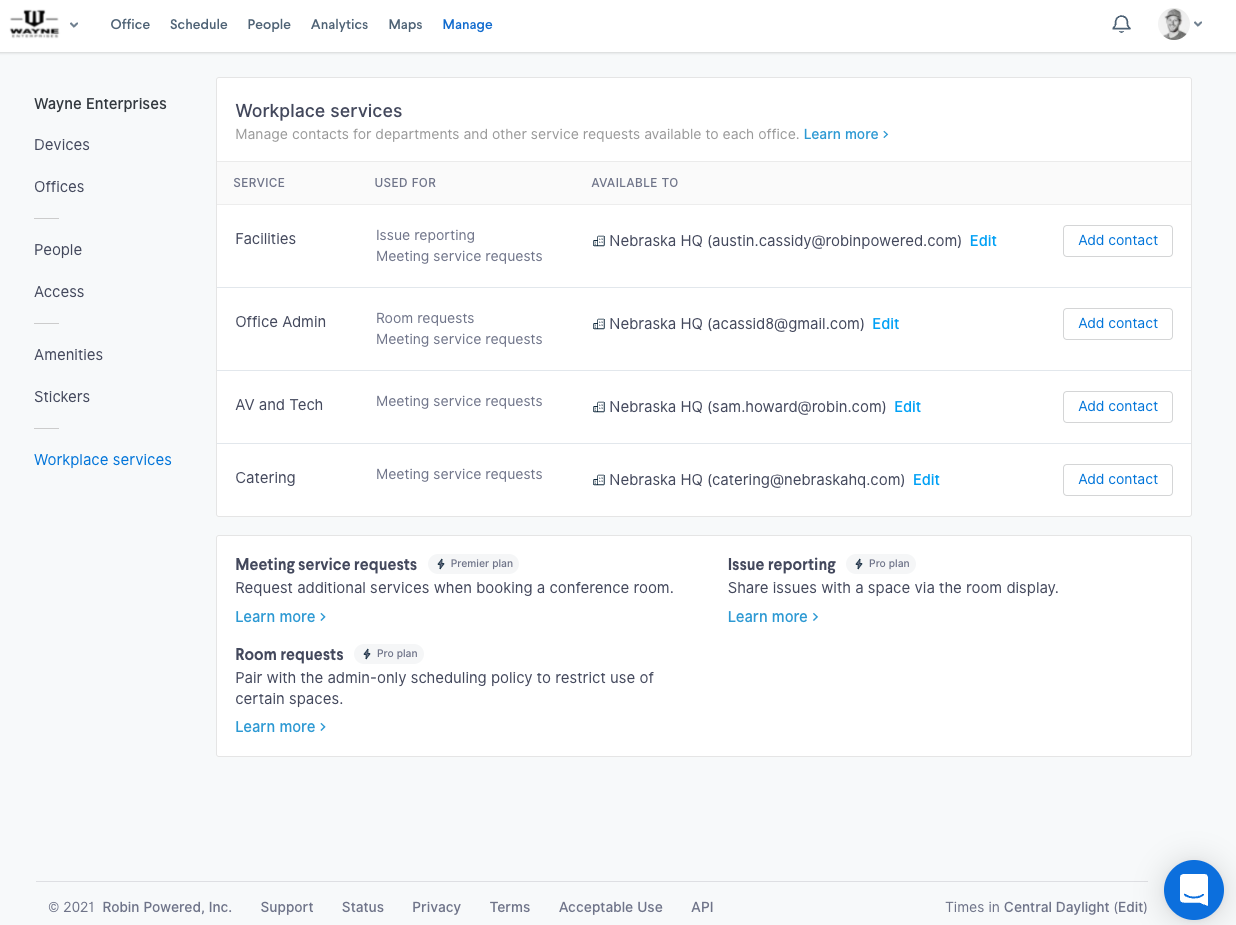 Managing analytics
Office Admins can view analytics for desks and spaces. Excluding exports.