Share your (flex) desk reservation with co-workers so they can easily find a seat next to you in the office! Simply copy the desk reservation link from the reservation confirmation message or from the reservation details card and paste it into an email, text, or app to send to a co-worker.
Web dashboard
Example A: Confirmation message
Example B: Office map reservation card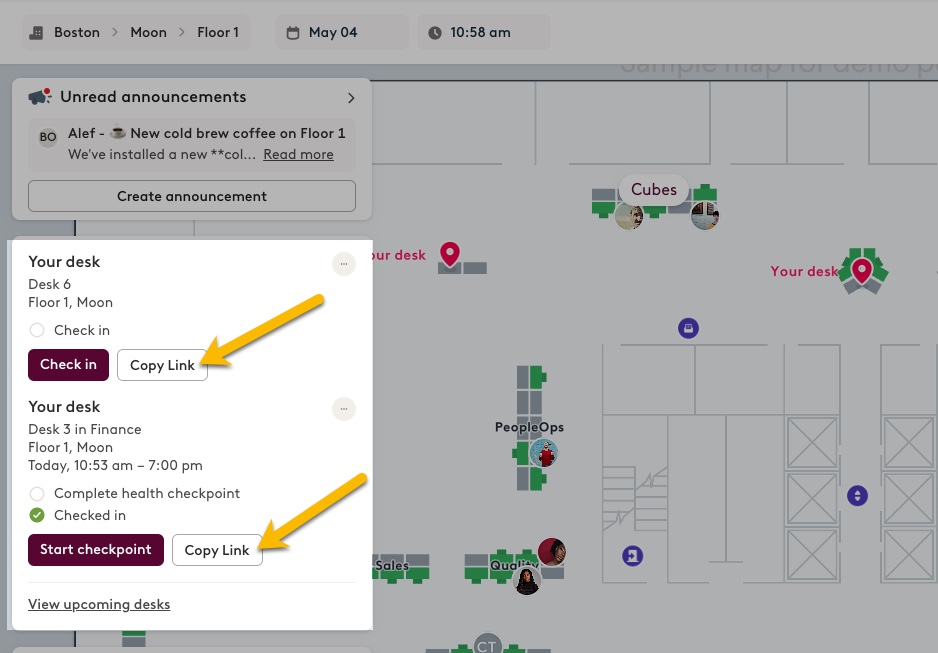 Example C: Workweek Schedule page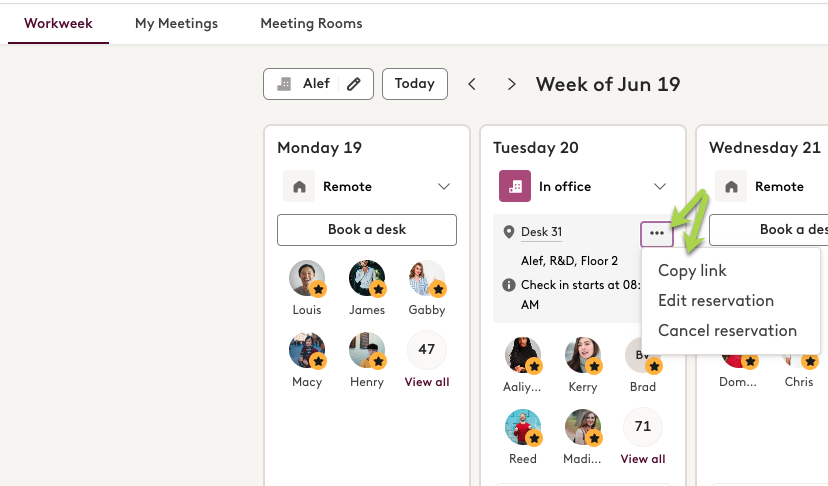 Mobile app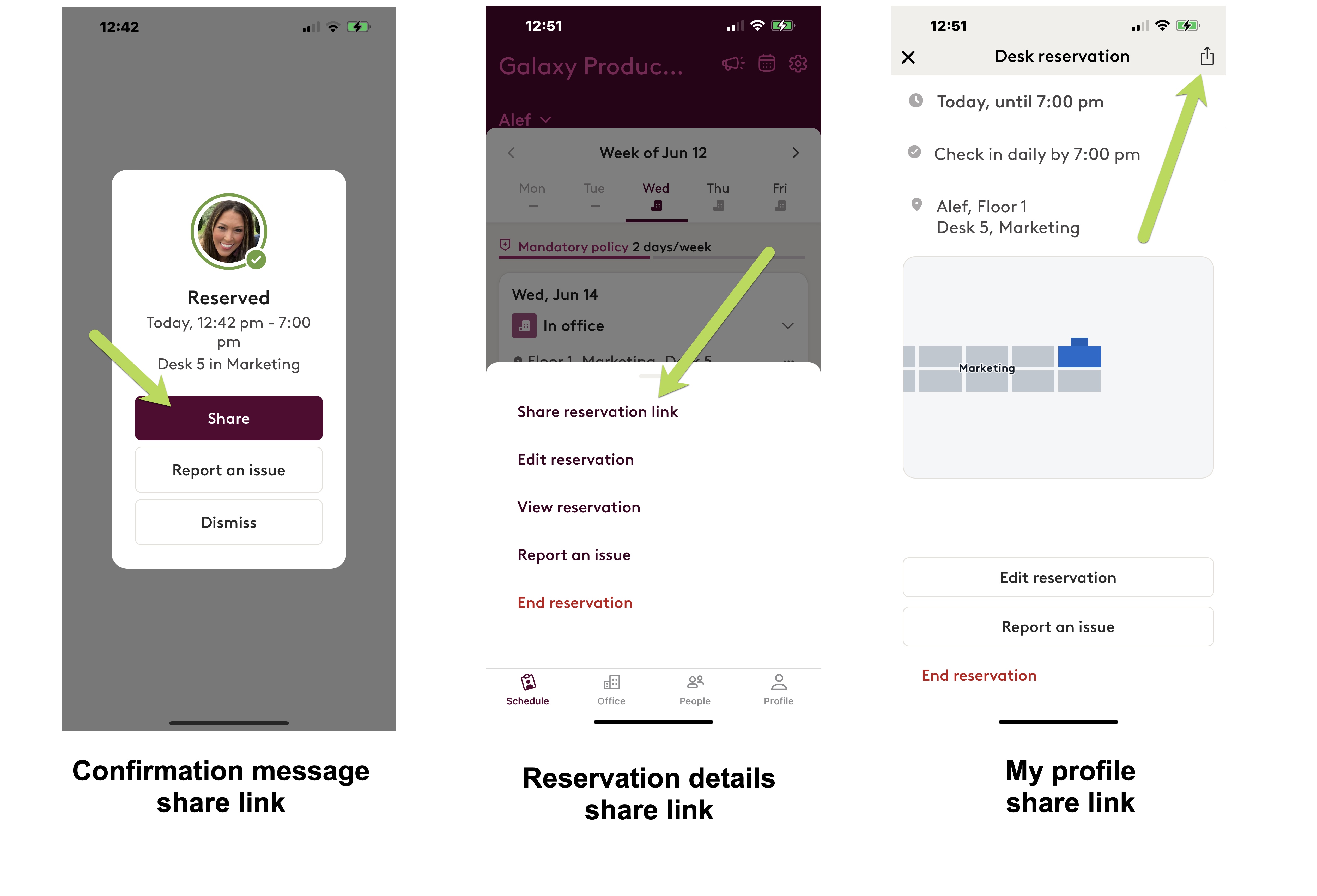 Here are two examples of how a shared link appears in popular apps like Slack and Teams:
In Slack

In Teams

See it in action
Lizz shared their desk reservation via Slack with her co-worker Lauren and then Lauren found a desk next to Lizz.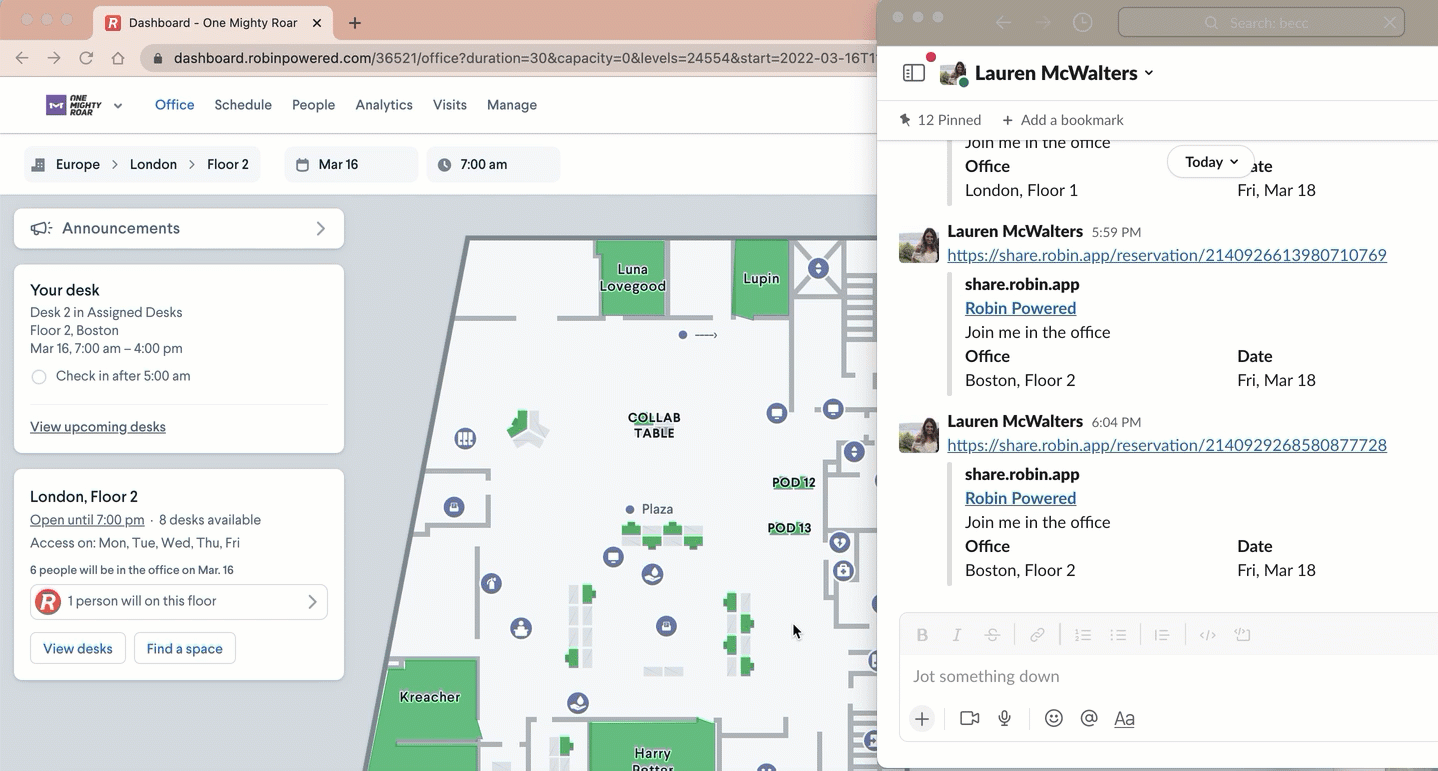 Future considerations on our radar:
Shared desk reservation information is limited in Teams, but we are exploring ways to add more information as we do in Slack.

Today desk sharing links are only available for flexible desk reservations (hot & hotel). We look forward to assigned desk customer feedback for future consideration.