Add a Zoom link when scheduling events in the Robin dashboard or mobile app via the event composer.
Note: If your organization requires Zoom Marketplace apps to be pre-approved before folks can connect apps to their Zoom accounts, then you'll need to reach out to an internal admin directly or use the "Request pre-approve" option from the Zoom Marketplace before connecting your Zoom account with Robin.
1

To access your personal integrations, navigate to your Avatar > User Settings > Integrations

2

In the integrations section, click Connect for Zoom.
3

Enter your credentials to sign in to your Zoom account.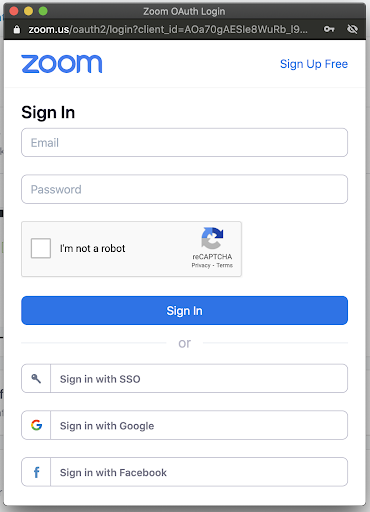 4

Accept the terms to allow Robin to access your Zoom account.