Using Zoom with Robin gives you the opportunity to add a Zoom link when scheduling events in the Robin dashboard or mobile app via the event composer. Zoom integration is connected on the individual level under your user settings.
Connect a Zoom account
1

To access your personal integrations, navigate to your Avatar > User Settings > Integrations

2

In the integrations section, click Connect for Zoom.
3

Enter your credentials to sign in to your Zoom account.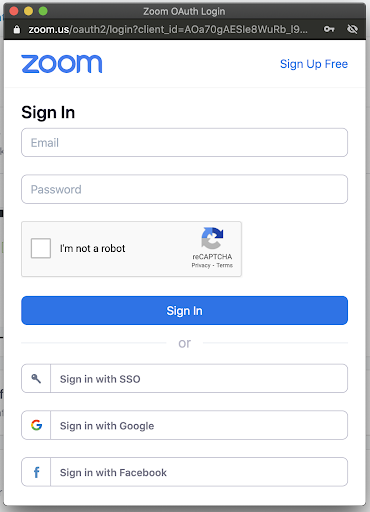 4

Accept the terms to allow Robin to access your Zoom account.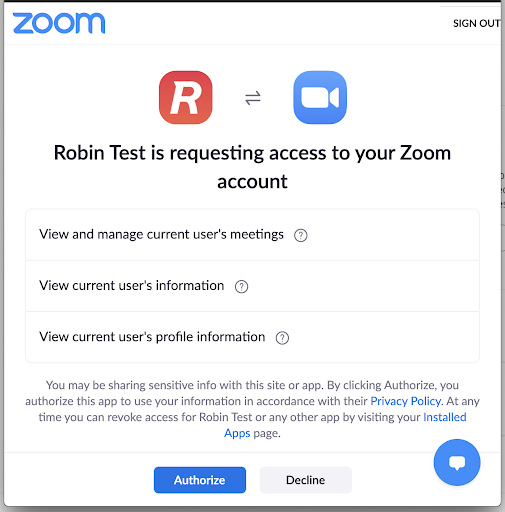 Using Zoom with Robin
Adding Zoom meetings to your Robin events is easy. You can add a Zoom meeting via the event composer in the dashboard or the mobile app. In the Robin dashboard there are 2 versions of the event composer, Zoom meetings are supported in both versions.
Dashboard event composer
1

Create a new event to open the event composer.
A. Legacy composer: Select Zoom from the video conferencing options in the top right corner of the event composer.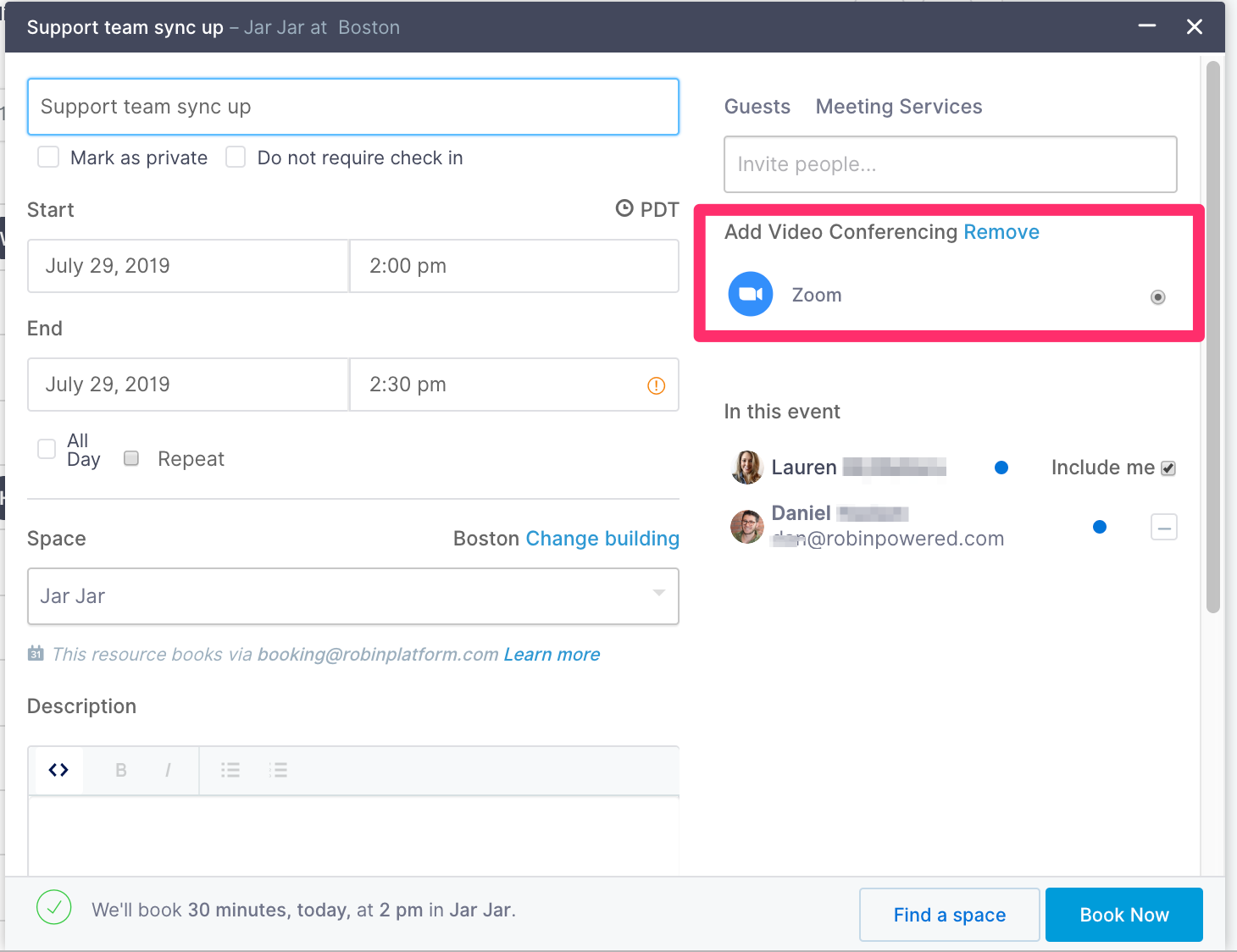 B. Beta program composer: Click + Video conferencing in the bottom right corner of the composer then select Zoom to add a zoom link.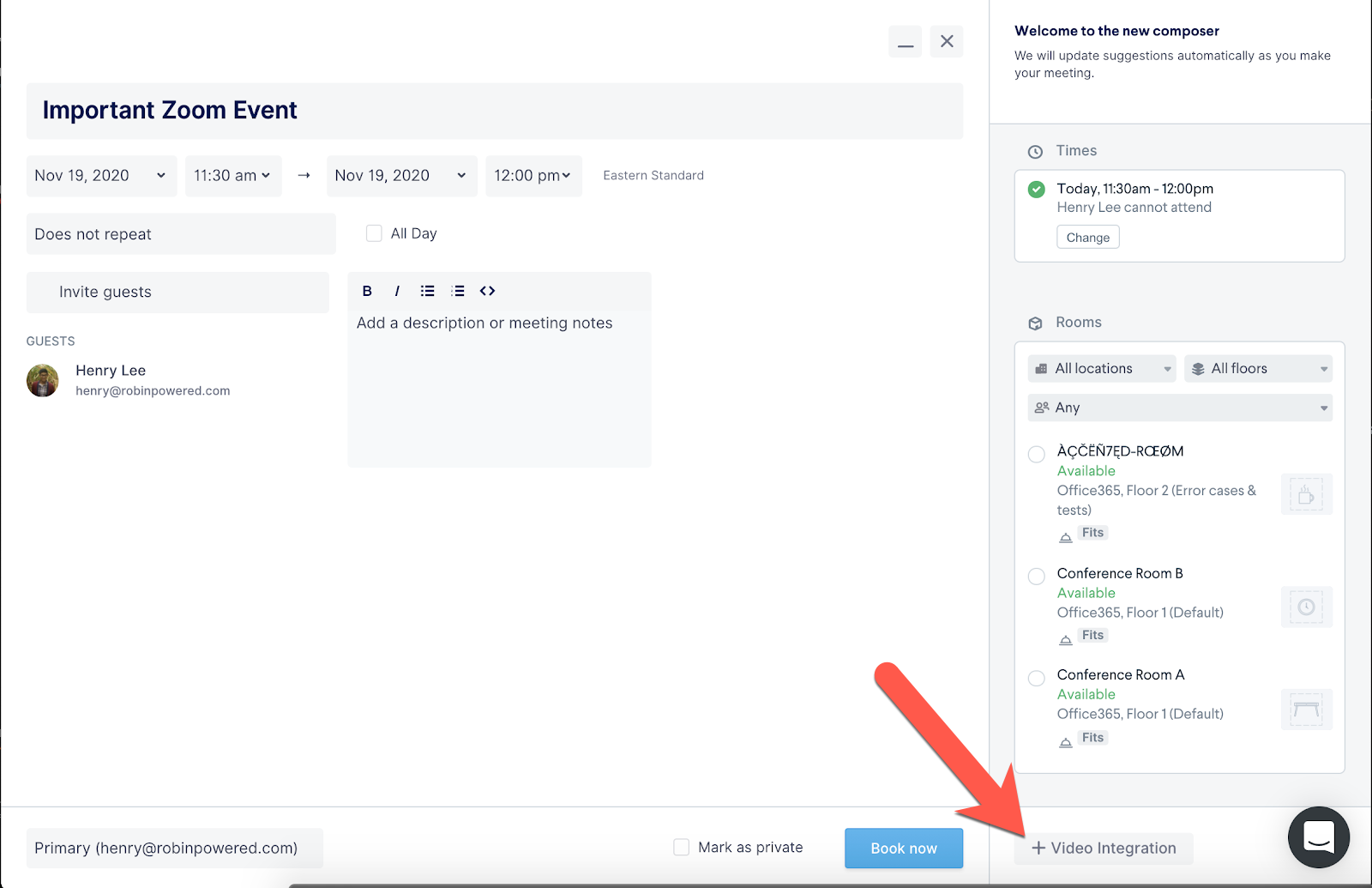 Mobile event composer
1

In the Schedule tab, click the floating + bubble to create a new event.
2

From the event composer, add a room in the Book a space field and the Zoom toggle will appear. Note, in order for Zoom to populate a room needs to be added first.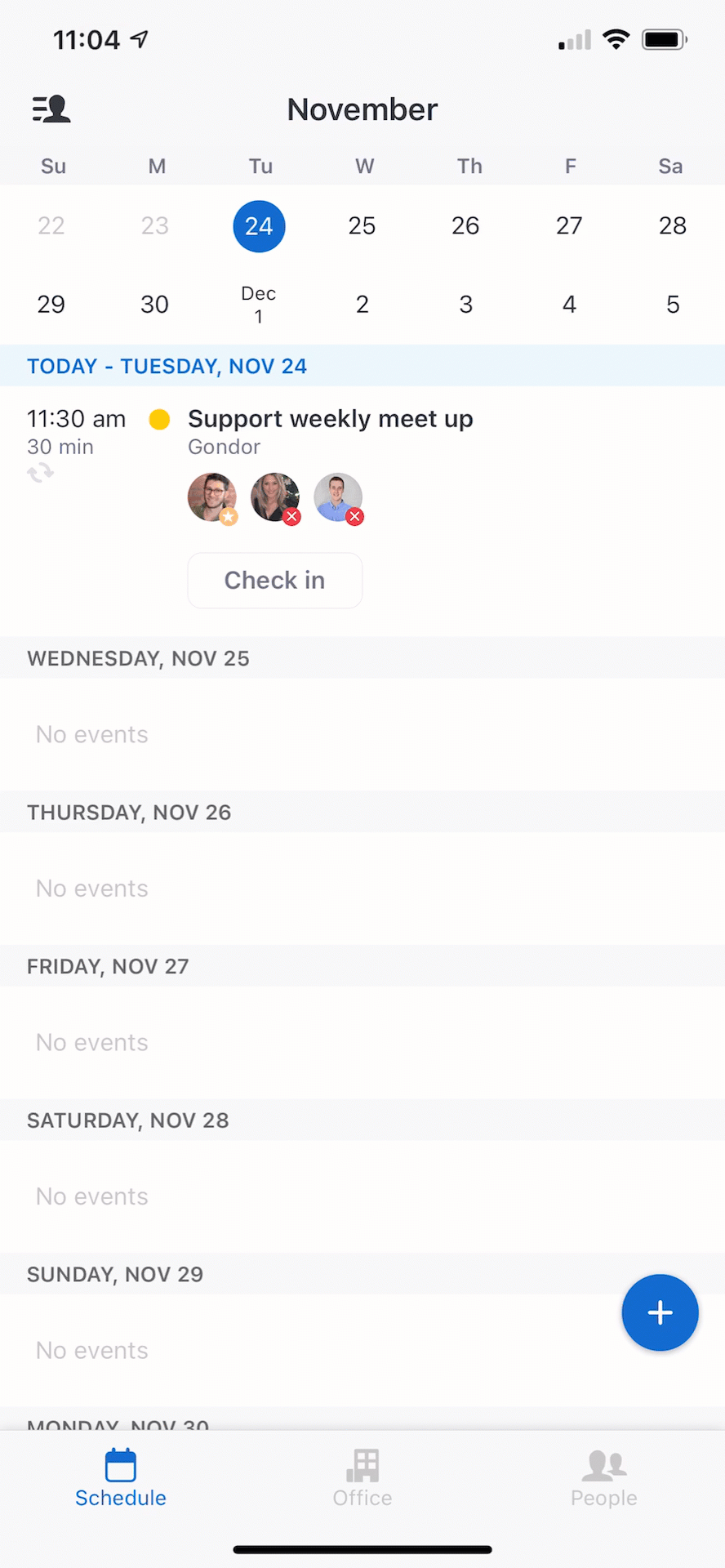 3

Then finish filling in the event details > Create.
Then the meeting invitation, within Robin and all calendar systems, will include Zoom links to join. Invitees will also see the option to "Join Zoom Meeting" from Robin.