Using Zoom with Robin gives you the opportunity to add a Zoom link when scheduling events in the Robin dashboard or mobile app via the event composer. The Zoom integration is connected on the individual level under your user settings after a Zoom account owner/admin has pre-approved the Robin app in the Zoom Marketplace.
Note: If your organization requires Zoom Marketplace apps to be pre-approved before folks can connect apps to their Zoom accounts, then you'll need to reach out to an internal admin directly or use the "Request pre-approve" option from the Zoom Marketplace before connecting your Zoom account with Robin.
Connecting a Zoom account
1

To access your personal integrations, navigate to your Avatar > User Settings > Integrations

2

In the integrations section, click Connect for Zoom.
3

Enter your credentials to sign in to your Zoom account.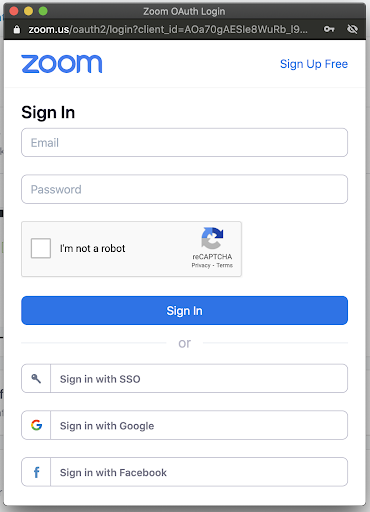 4

Accept the terms to allow Robin to access your Zoom account.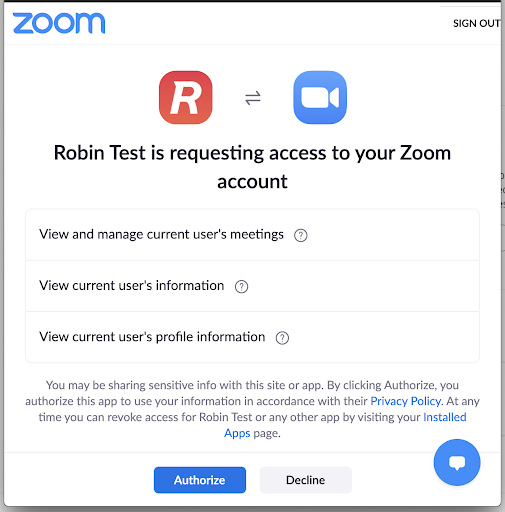 Using Zoom with Robin
Adding Zoom meetings to your Robin events is easy. You can add a Zoom meeting via the event composer in the dashboard or the mobile app. In the Robin dashboard there are 2 versions of the event composer, Zoom meetings are supported in both versions.
Dashboard
1

Create a new event to open the event composer.
A. Legacy composer: Select Zoom from the video conferencing options in the top right corner of the event composer.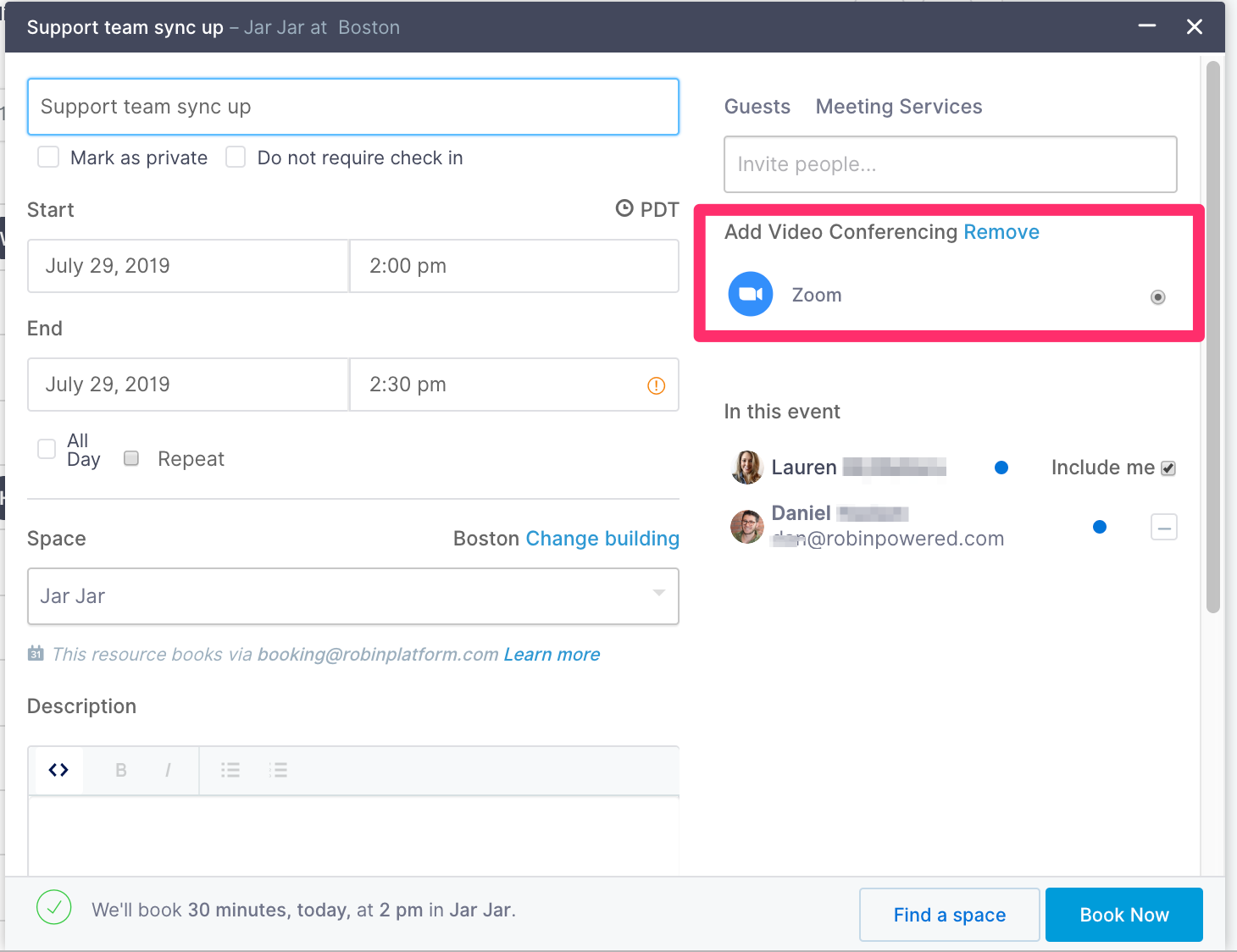 B. Beta program composer: Click + Video conferencing in the bottom right corner of the composer then select Zoom to add a zoom link.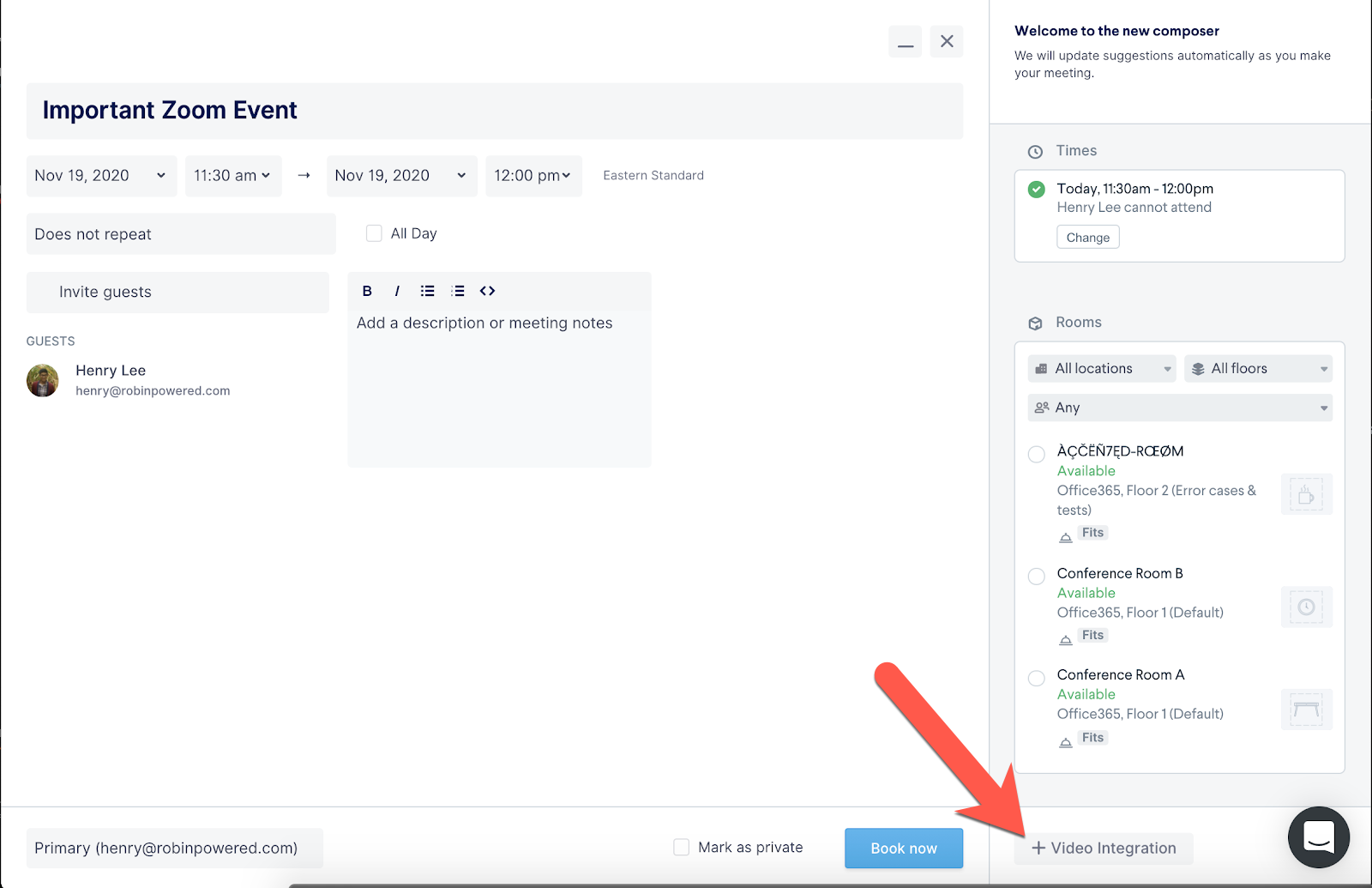 Mobile
1

In the Schedule tab, click the floating + bubble to create a new event.
2

From the event composer, add a room in the Book a space field and the Zoom toggle will appear. Note, in order for Zoom to populate a room needs to be added first.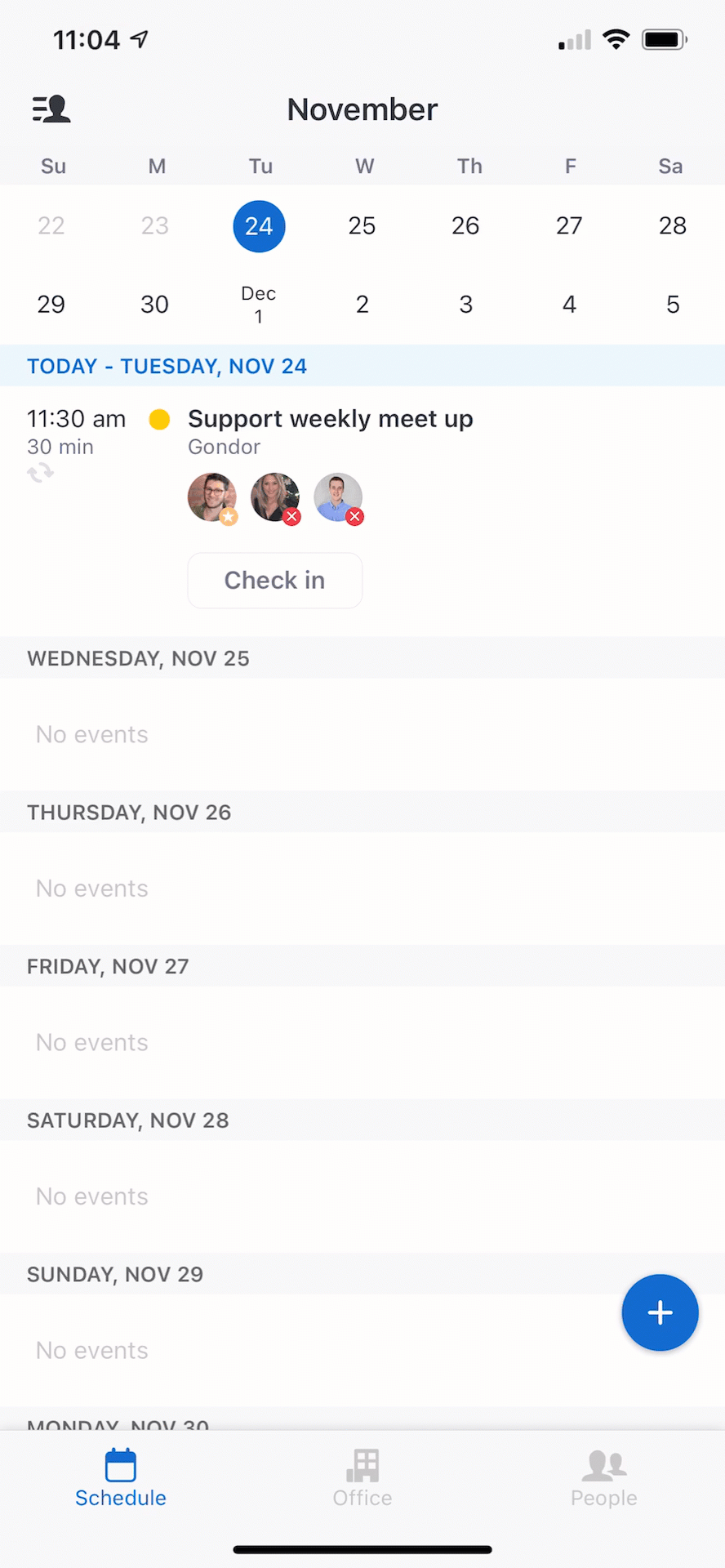 3

Then finish filling in the event details > Create.
Then the meeting invitation, within Robin and all calendar systems, will include Zoom links to join. Invitees will also see the option to "Join Zoom Meeting" from Robin.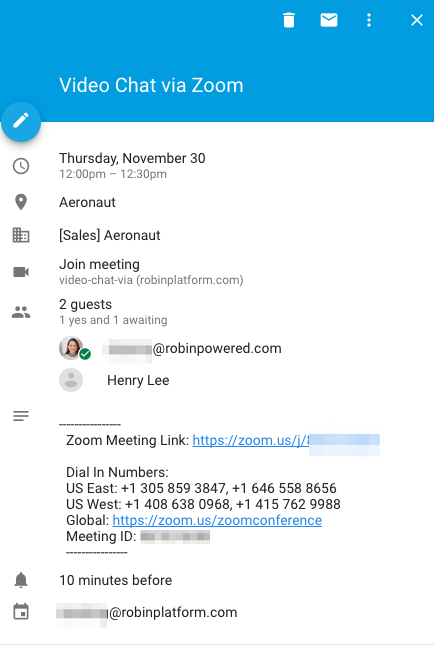 Uninstalling the integration
Remove Zoom from Robin
1. Navigate to the Integrations tab under your user settings > Zoom > select remove.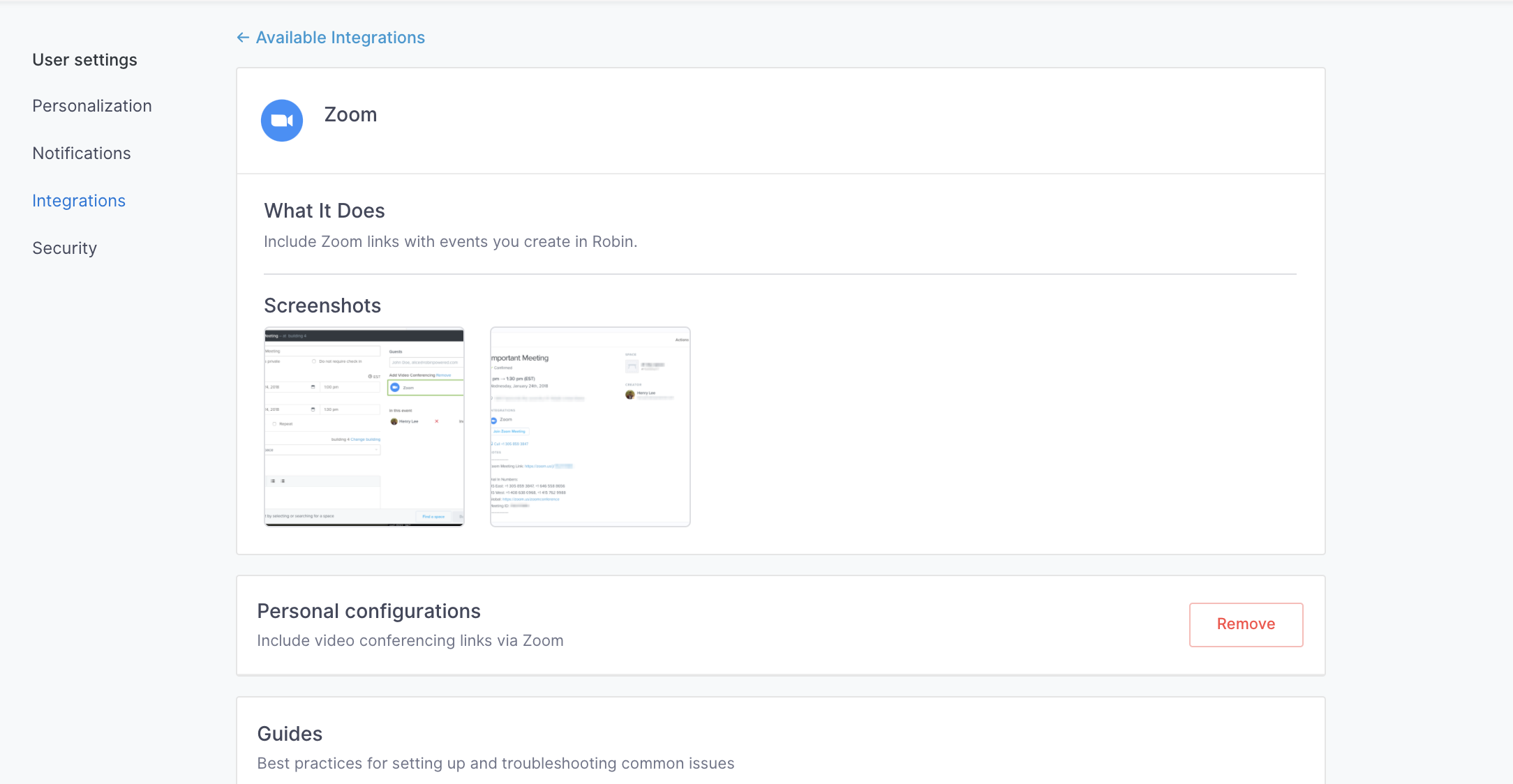 Then confirm you want to remove your connected Zoom account:

Remove Robin from Zoom
1. Log into your Zoom account and navigate to the Zoom app marketplace.
2. Click Manage > Installed apps or search for the Robin Powered app.
3. Click the Robin Powered app.
4. Click Uninstall.