Connecting your service account with Robin
1

Log into the web dashboard, then select the space with which you'd like to pair a calendar. Scroll down until you see the prompt for adding a calendar.

2

For your first space, you'll need to give Robin permission to access your calendars. Select the platform that manages your office calendars. Robin integrates with G Suite, Microsoft Office 365, and Microsoft Exchange 2007+.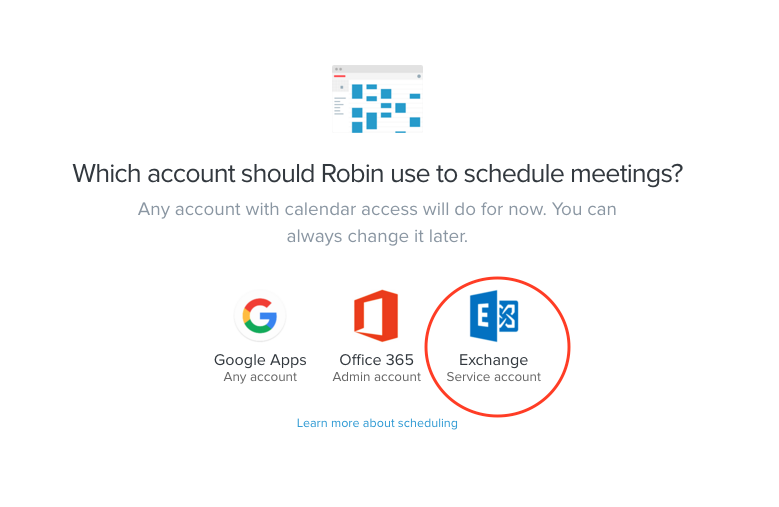 3

Select Exchange. A pop-up window will prompt you to enter account credentials for your service account and details about your Exchange server. After filling in details, click "Pair Account". We use EWS (not OWA) to connect, so your Exchange URL should follow a format similar to https://mail.domain.com/EWS/Exchange.asmx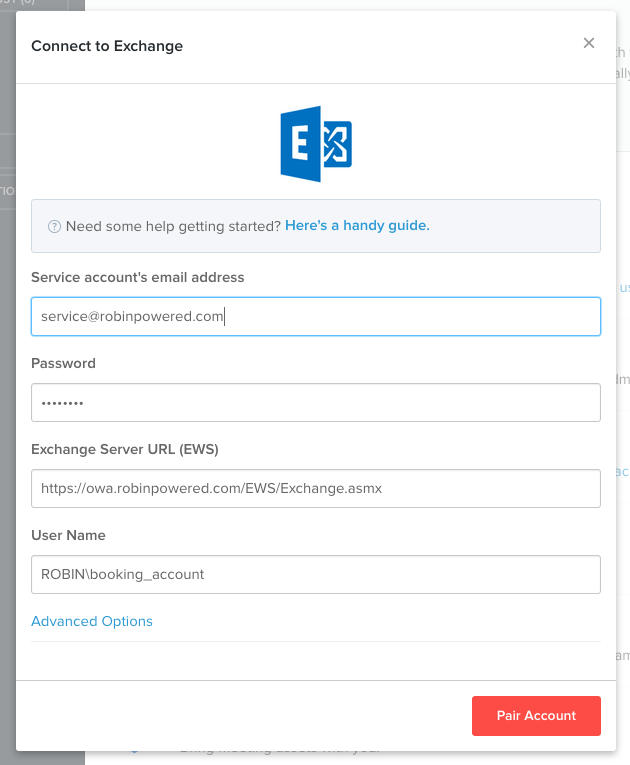 Check your User Name
Your domain (aka Target) must be in all CAPS. When you enter your user name, make sure DOMAIN\username are separated with a backslash(\).
Variations from this pattern may prevent you from authenticating your account.
If you're unable to connect, try running through the troubleshooting steps and connectivity test here.