Requires
Exchange 2016 or later
Admin in Exchange
Compatible Apps
Outlook 2013 or later
Outlook 2016 for Mac
Outlook on Windows
Overview
With Robin's Outlook Add-In, you can bring space search and extra office context into Outlook calendars without having to leave your calendar system. Once installed for your tenant, a sidebar with extra information about the office will appear when creating or viewing events. If the event already has conference rooms invited, Robin will show details about the space automatically.
How to download
Exchange 2016 or higher allows admins to configure Office Add-ins like Robin via a manual install. If you've never installed an Add-In for your on-premise environment before, you may need to adjust your configuration to allow store installs. Microsoft's "Install or remove add-ins for Outlook for your organization" guide shows you how to do this using the manifest file below.
Can't use the Office Store? To install the add-in via a manifest instead, use https://extensions.robinpowered.com/office/manifest.xml
Robin does not have an extension with Exchange 2010 support.
How it works
A better look at your office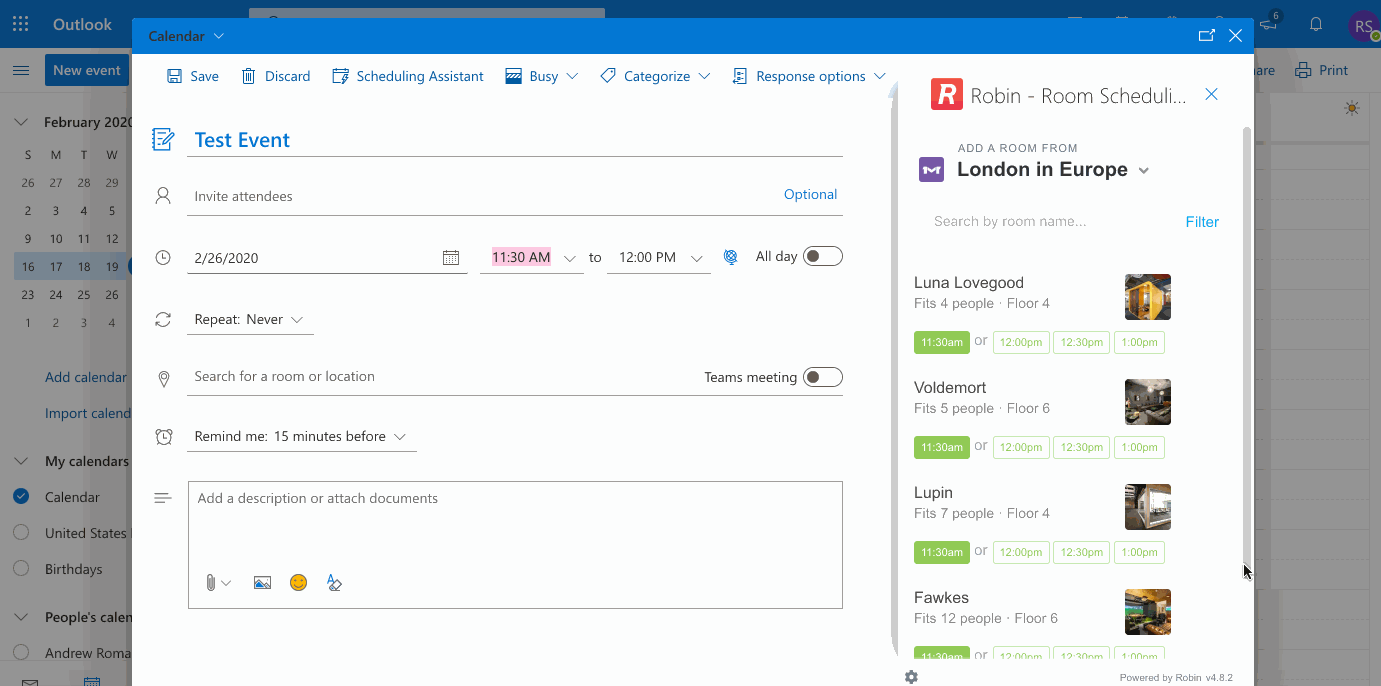 A few things the Outlook for Exchange extension is good at:
"When's the next time this conference room is available?"
"Will I have a whiteboard available in this afternoon's meeting?"
"Are there any other spaces with video conferencing free right now?"
 Looking for the add-in for Office 365? Head this way!