There are various ways you can confirm your desk and local desk check-ins is one of them. Depending on how your office is set up, local desk check-ins may be optional or mandatory. Scan the QR code or NFC tag on a desk to confirm, reserve, find, or swap a desk. Watch the tutorial or follow the guide to learn more.
Getting started
1. Download the Robin mobile app from the Apple App store or the Google Play store. If you haven't downloaded the app you'll be prompted to do so the 1st time you scan a sticker.
2. Sign in to the app using your organization's (domain) name and follow the onboarding prompts.
3. Next up, find a desk in your office with a sticker to get started. Follow the guide for more details.
Checking in
You can check in to a desk reservation any time from the start of the confirmation window to the end of the reservation by scanning the QR code or NFC tag found on desks in the office.
Using a QR code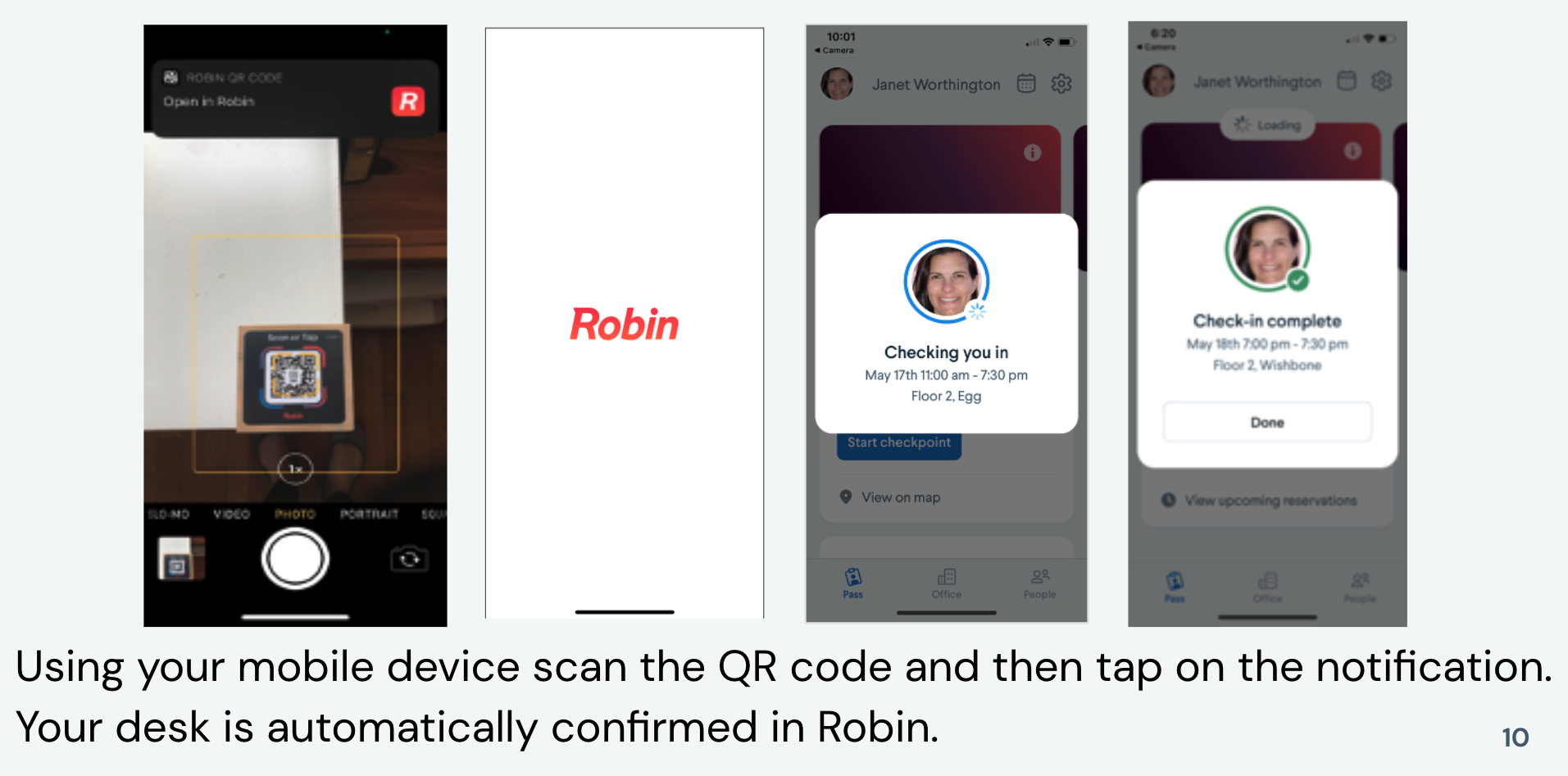 Using a NFC tag
Supported on iPhone models XS and higher & most Android devices released after 2017.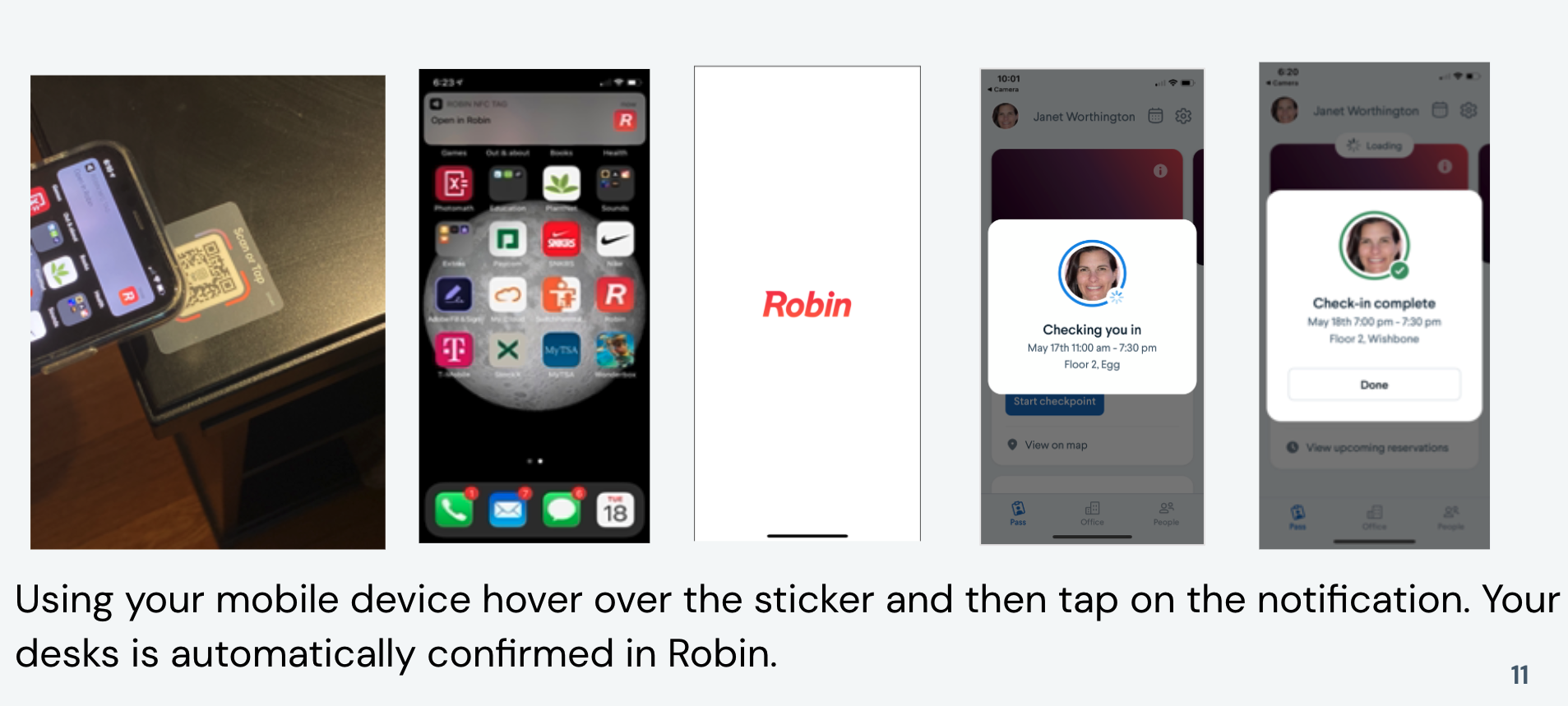 ​
Booking a desk
Find an available desk and scan the QR code/NFC tag, then tap Reserve this desk to make it yours for the day. Note, you'll automatically be checked in too.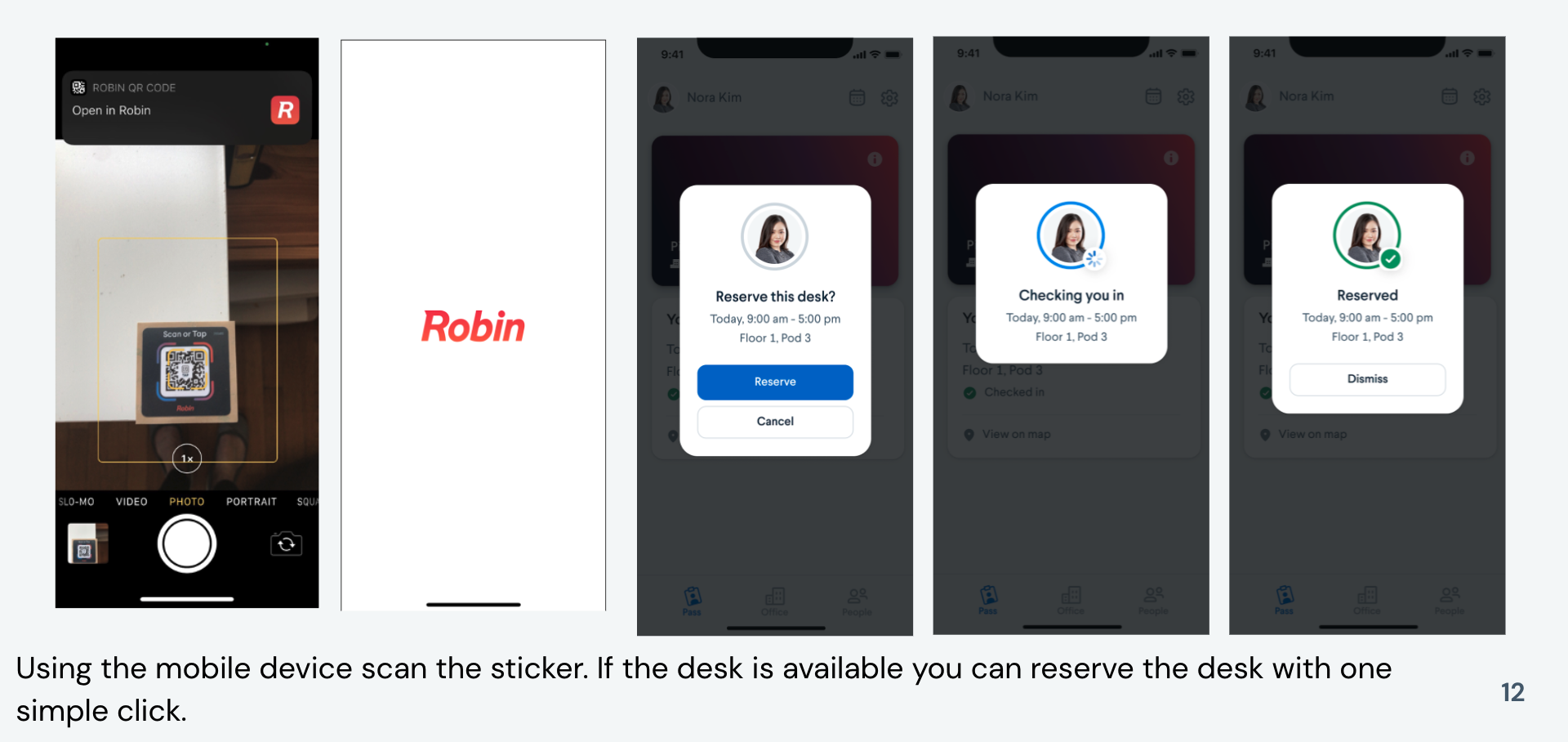 Finding a desk
A. If you scanned a desk that is already reserved, then we'll give you the option to find another desk using your office map.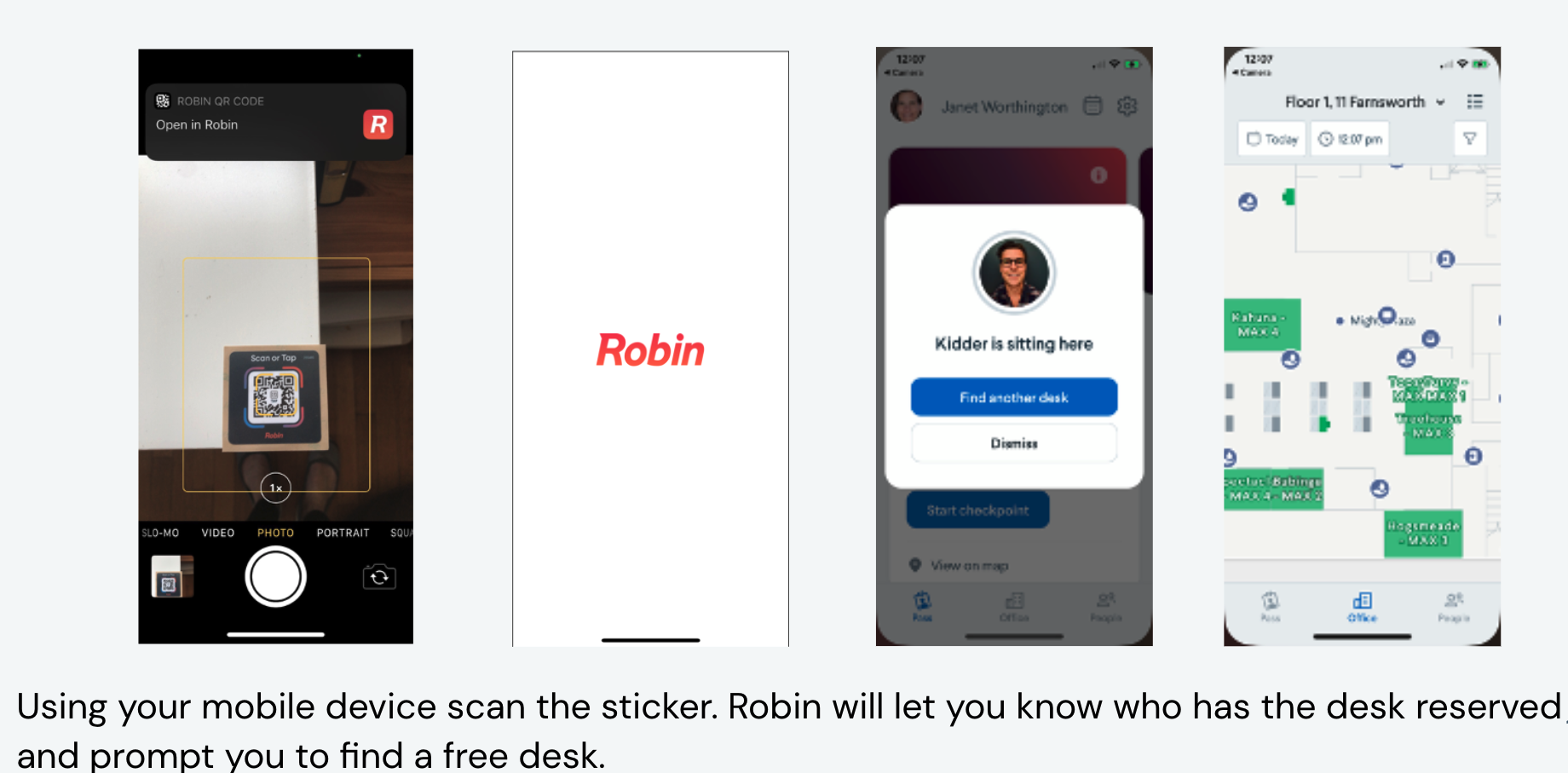 B. If you scan a reserved desk + forgot you already have a reservation, then you'll see a prompt with your active desk reservation and the option to view it on a map to help you find it.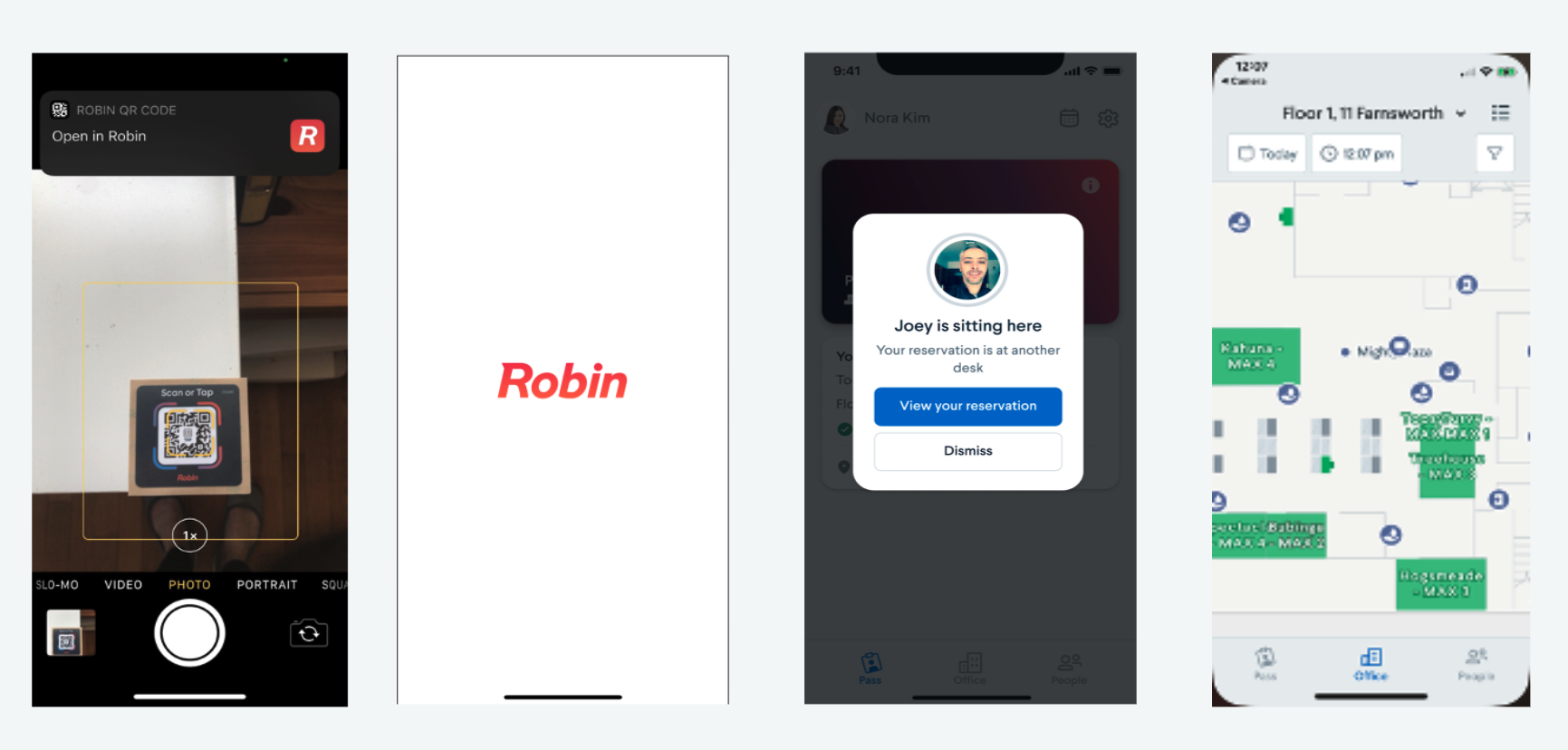 Swapping desks
If you scan an available/unoccupied desk + you have a reservation already, then you'll see a prompt with the option to reserve that desk instead (swap desks), view your current reservation, or cancel the action.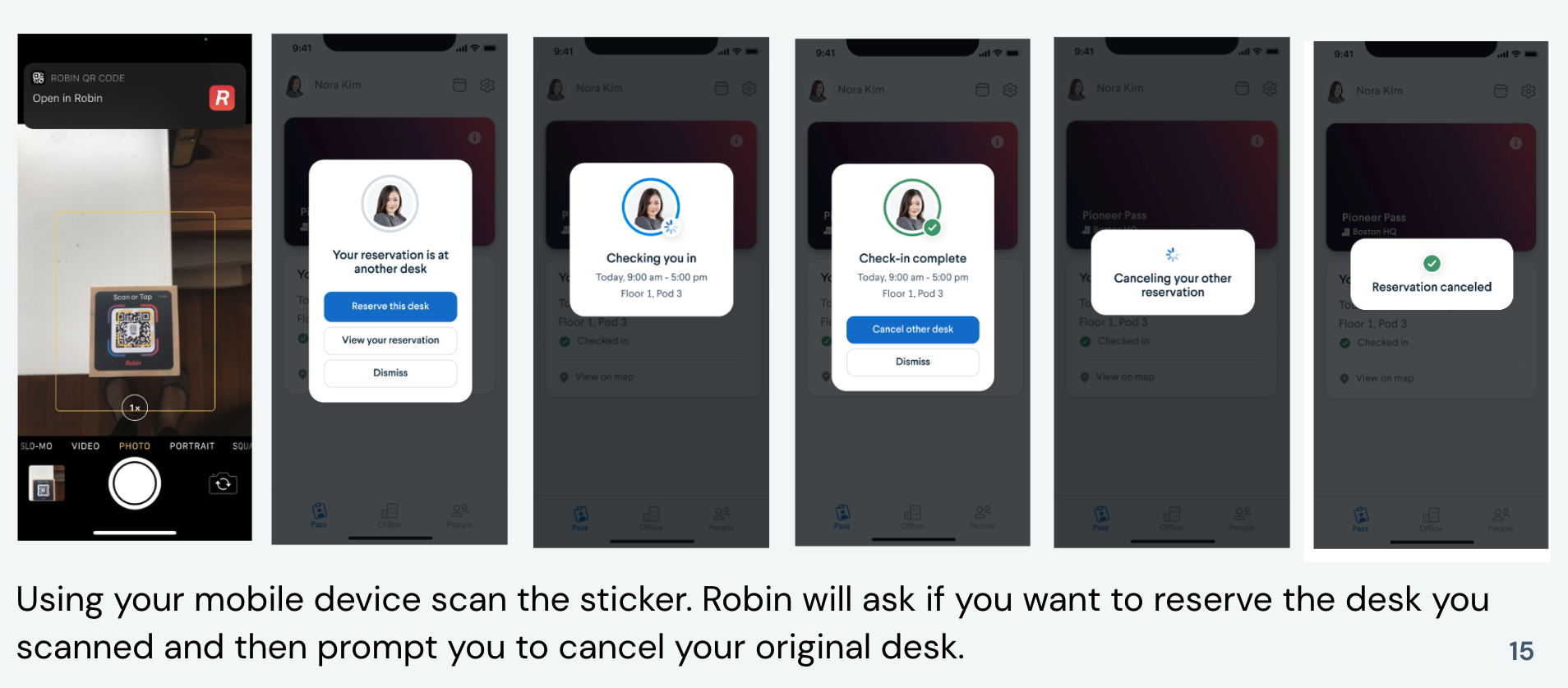 Check-in reminders
Use check-in reminders to stay on top of your upcoming desk reservations and office policies. Below are examples of what you can expect to see across the Robin platforms depending on your office's policies.
Mobile:
The Robin mobile app will prompt you to scan the sticker to confirm your desk if your office enforces local desk check-ins only.
If you open the Robin mobile app during the check-in window > tap the blue Check-in button on the Pass tab > This will launch your camera and guide you through scanning the QR code/NFC tag to complete your desk check-in.

Web dashboard: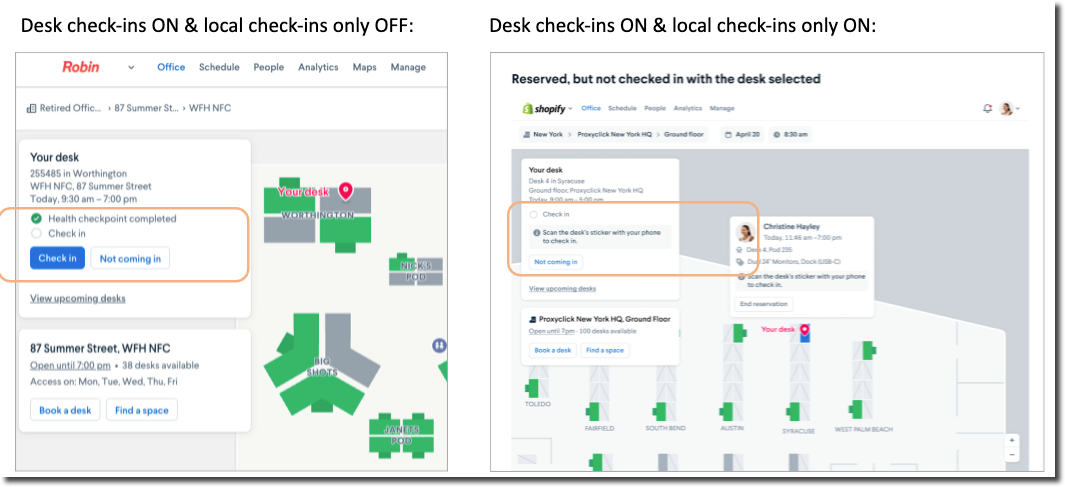 Email: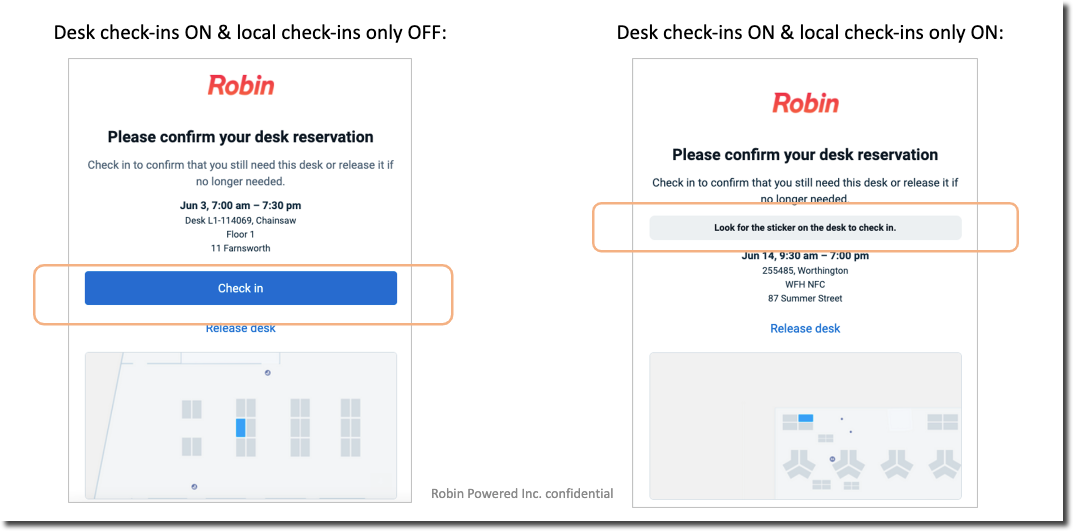 Slack or Teams: