The Robin mobile app makes it easy to book a room on the go! Use the mobile app to find and book a room in the office for your upcoming meetings and events.
How to reserve a space or room
The Office tab on the mobile app provides more advanced search features, such as an amenities filter( e.g., you need a room with a projector) to help you find the best-fit space for your meetings.
1

Open the mobile app and tap the + button at the bottom of the home screen > tap Book a space. Or tap the Office tab in the bottom navigation bar. Both routes take you to your office map.
2

Tap the date & time fields to see what's available.

A. To create a recurring meeting, open the calendar module & toggle on the "Book multiple days," then tap the dates you need.

B. To optimize your search use the amenity and capacity filters. For example, if you know need a space that can fit 5 people + video conferencing abilities, narrow the search results to those which meet your criteria by adding filters.

C. Need to switch floors or buildings? Tap the floor & building drop-down in the top left corner.
3

Tap on a green space for more details and for the option to book it (e.g., see any scheduling policies set by your office admins).
4

Tap Book or tap New event & enter your event details, such as inviting teammates, adding video conferencing links, and more.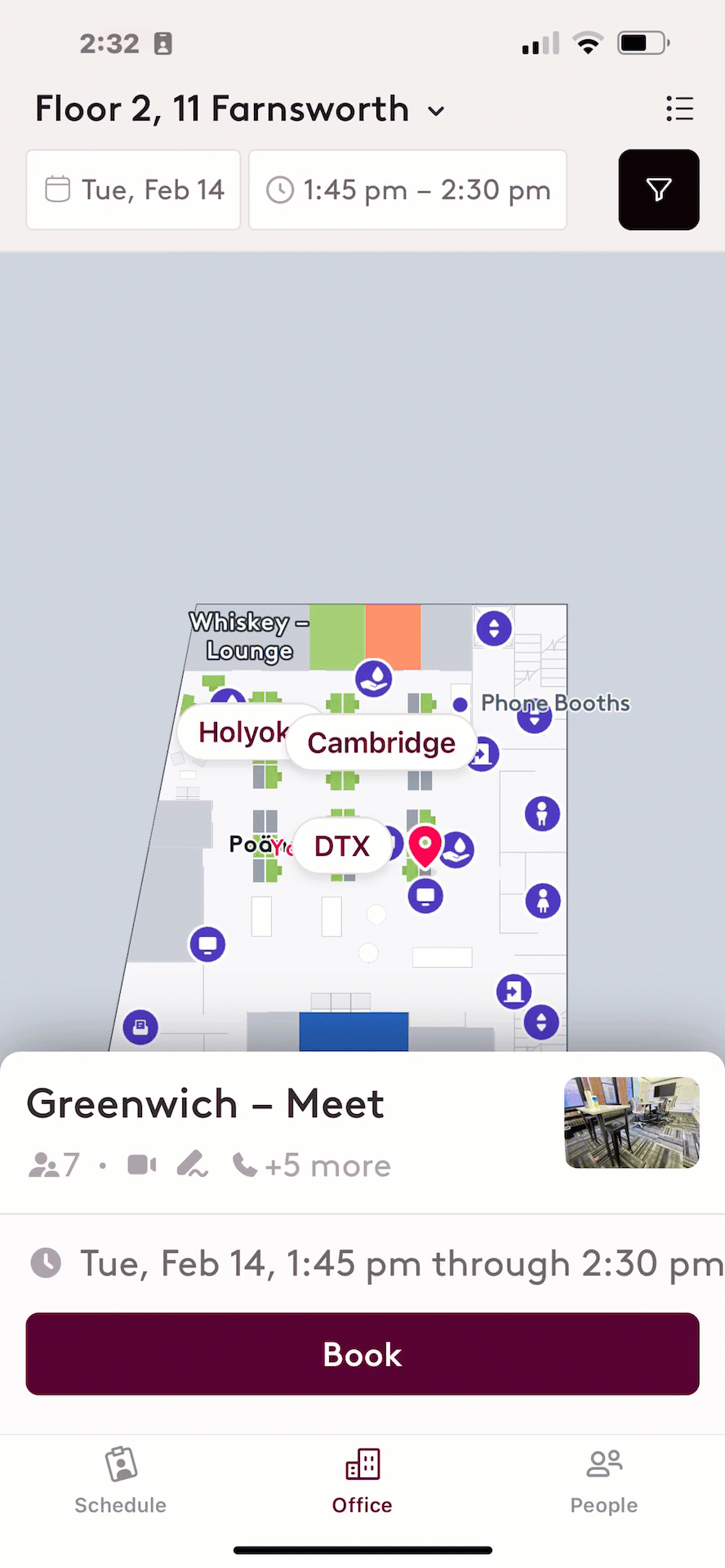 5

Tap Create to complete your room booking.
How to view your scheduled events
The mobile home screen highlights your upcoming meetings for that day, and for an expanded view of your schedule, tap the calendar icon in the top right corner. Tap the event to open the module where you can:
- See meeting details
- RSVP
- Edit the event if you're the organizer