Connect your service account first
This guide assumes you've already connected Office 365 via a service account or installing the app. If you still need to tackle that step, start here first.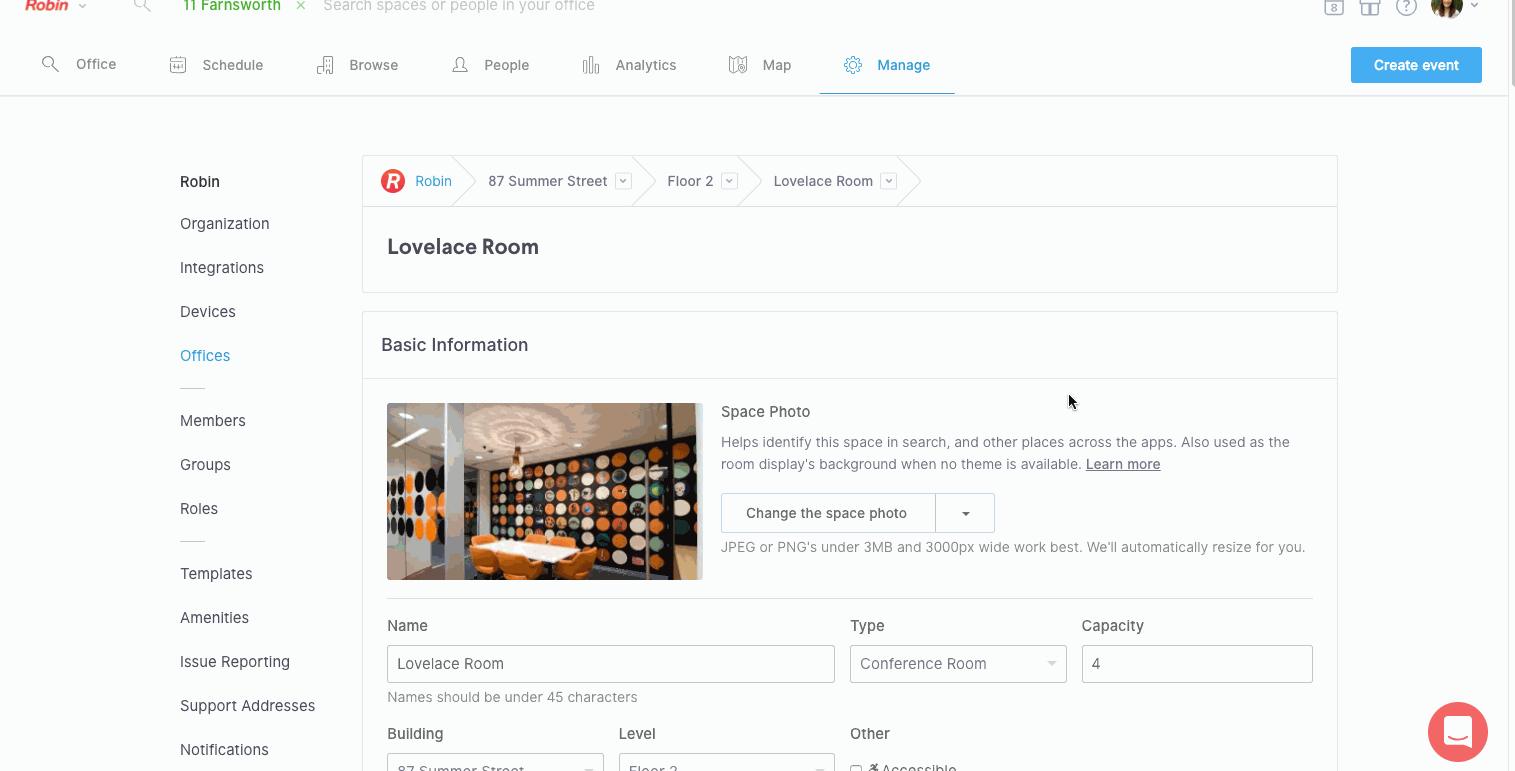 Pair the Office 365 calendars you already use to keep your space's schedule in sync.
1

From the space details page, you'll be prompted to choose a calendar to pair with the space.  Scroll down to the Choose a calendar header, and click "Add a calendar".  
Meeting Room Calendars
Robin syncs Meeting Room calendars created in Office 365. To add these calendars to your Robin spaces, you should have their email addresses handy.
Need to create meeting room calendars first? Here's how.
2

Enter the email address for your room. If this isn't top of mind, you can find the email address from the the Meeting Room panel in Office 365. 
3

When done, click "Save". Your current and future events will now sync with Robin. It may take up to 10-20 minutes for all events to sync for the first time. 
"We cannot find your Office 365 calendar"
Robin can run into trouble finding your calendars for a couple of specific reasons. Try these tips to troubleshoot.