Requires
Office 365
Exchange 2010+
Powershell access
By default events scheduled on the Meeting Room calendars in Exchange and Office 365 will show the name of the organizer instead of the actual event title. Most offices will want more descriptive titles. This is easily fixed through some administrative configuration via Powershell.
This guide will allow apps like Robin to get the correct event titles, privacy, and description for Office 365 meeting room resources. This is also applicable to other versions of Exchange. You'll need to make sure a couple things are configured first:
Like most things in life, there are two ways to do this. We'll stick with the easy way here.
Follow this guide from Microsoft support for the appropriate list of commands and step by step directions to make your meeting titles accurate in Robin.
The Easy Way
Unzip the file and run
update_o365_room.bat
Select "Yes" to run as an administrator. When prompted, enter your Office365 credentials: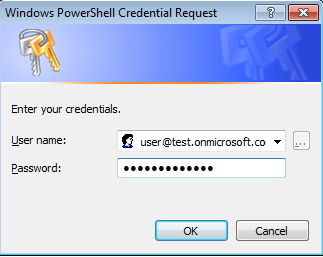 The script will run automatically and your meetings will now use the event name for all calendar accounts.
This will allow Robin to correctly retrieve an event's title and description for every room resource. Events scheduled on the room calendar will now show up in with the correct name. Private events will remain flagged as private.
References