Rather than opting into the office each day, you can preselect the days of the week you consistently go in, and Robin will automatically mark you as in the office. You can set your default work schedule under your user settings in the web dashboard.
1. From the web dashboard, navigate to your avatar in the top right corner > User settings.
2. Scroll down to the "Work Schedule" section.
3. Select your preferred office location using the drop-down menu.
4. Click Remote or the current status to change it.
Note, this feature is restricted if your office requires you to book a desk on days you plan to use the office.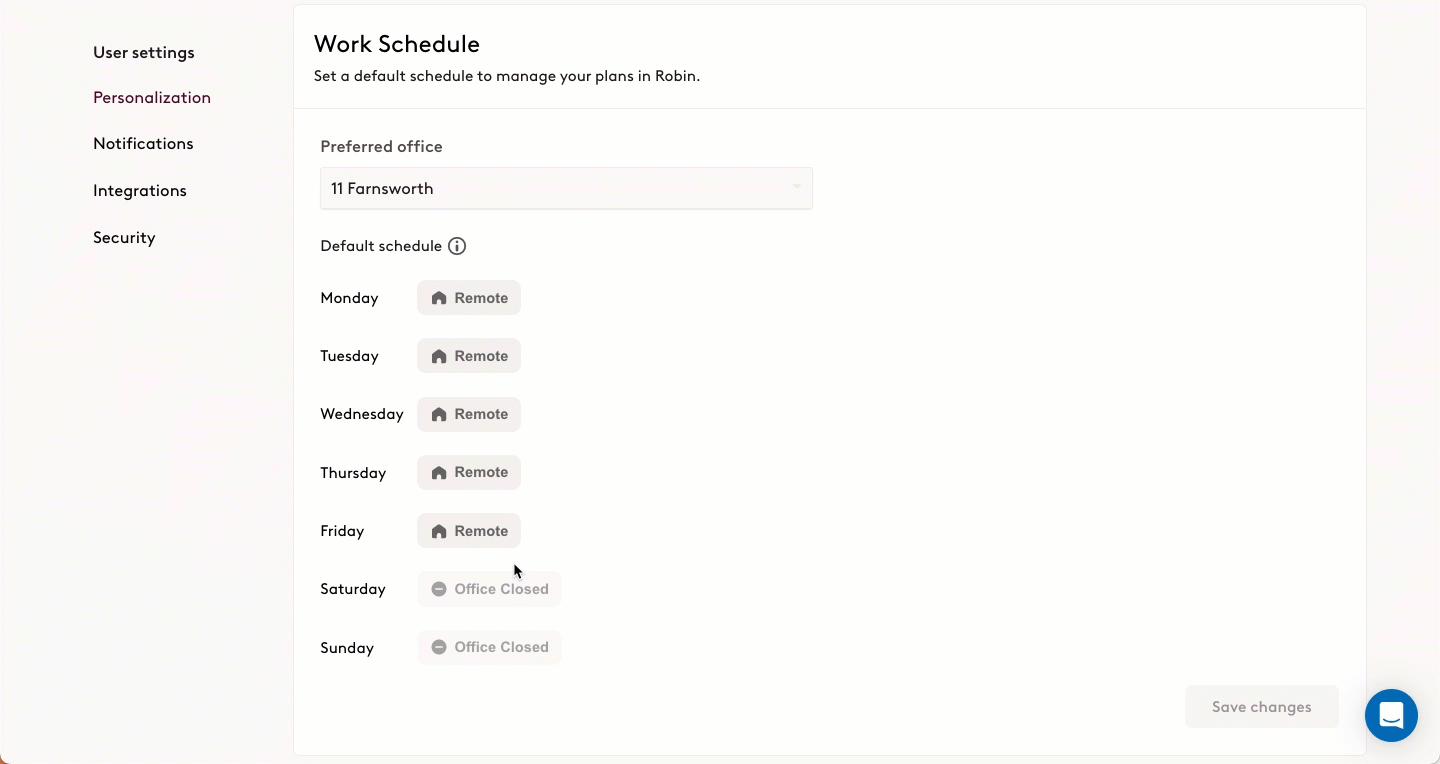 5. Click Save Changes. Your plans are reflected on your Workweek view (Schedule page) and in the schedule on the People page.
Do I still need to book a desk?
Yes! Today, this sets your in-office status only and does not automatically book a desk too. But it's something we're looking into adding in the future.