Supported plans
Requirements
Robin will suggest spaces you've recently and/or frequently booked that fit your meeting criteria (time, number of attendees, &, etc.) for your upcoming events that don't have a space. This feature is available on the Workweek view (Schedule page) in the web dashboard and the mobile app.
On days you're scheduled to come to the office, you'll notice a space suggestion and a one-click booking button next to meetings without a space.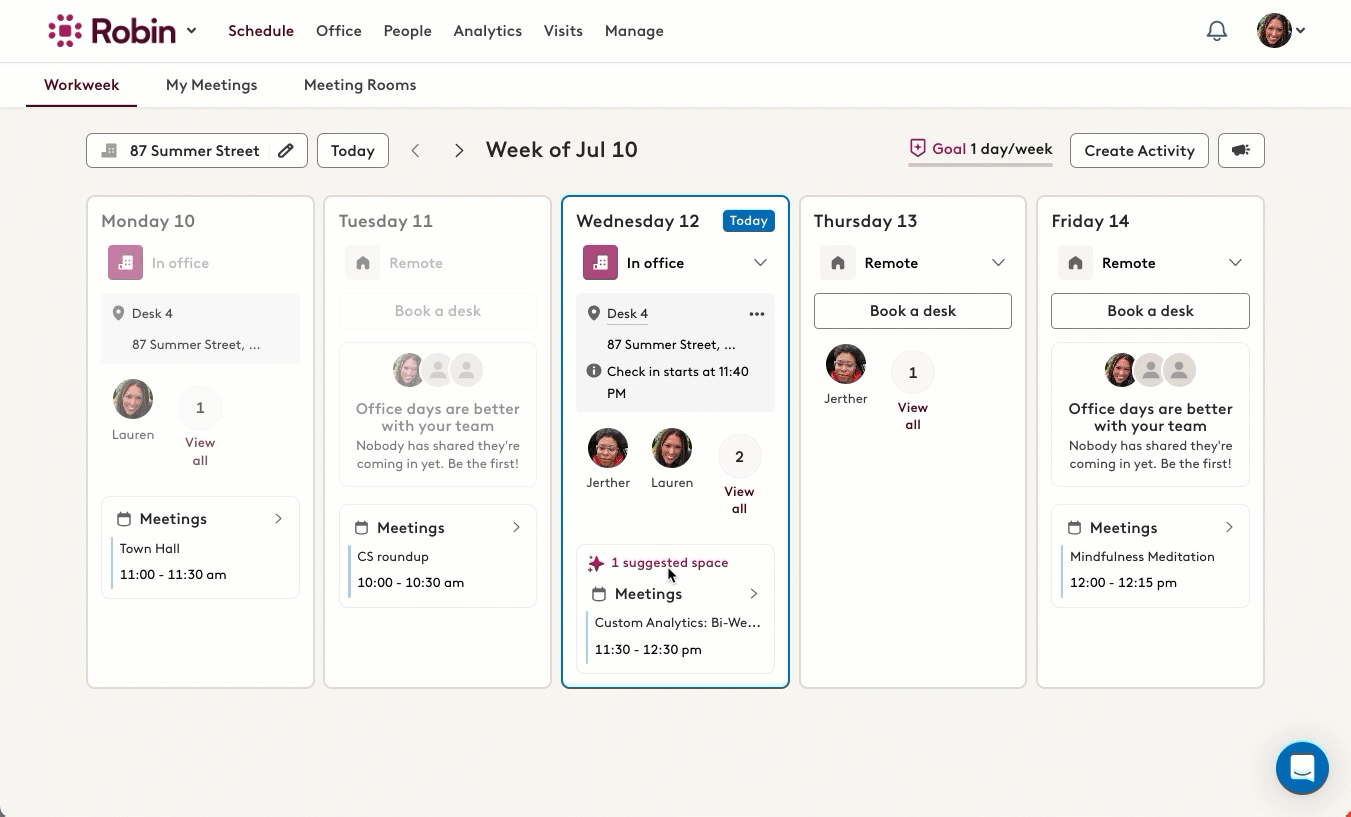 Robin will not make room suggestions if:
The meeting doesn't have any invitees.

The meeting is an "all day" event or over 12 hours long.

The meeting is less than 10 minutes long.

The meeting was created by someone outside of your organization.

Rooms are not connected to calendars.
Optional: Disable the feature
Admins, if the Smart Room Suggestion feature is not a good fit for your organization you can disable the feature under Manage > Organization > Features > Smart Room Suggestions.
FAQ
Q: Does the smart room booking feature need to be set up by an admin first?
A: No, the feature is enables by default.
Q: Do the space suggestions take any action, meaning is this auto-booking?
A: No, it is not auto-booking. Book the space recommendation when it fits your needs.