Robin works best with Google Workspace (fmr. G Suite) when using resource calendars.
Meet the calendar resource
A calendar resource (aka "resource calendar", "room calendar") is a special type of calendar meant for shared resources like rooms or equipment (i.e. camera equipment) that can only do one thing at a time.
This video walkthrough shows you how to set up calendars for your rooms in under a minute.
Before getting started, you'll need:
Administrator access for your Google Workspace (fmr. G Suite) for Business account
The names of all your conference rooms
1

Sign in to the Google Admin console. On the left panel, click Apps > Google Workspace > Calendar > Resources.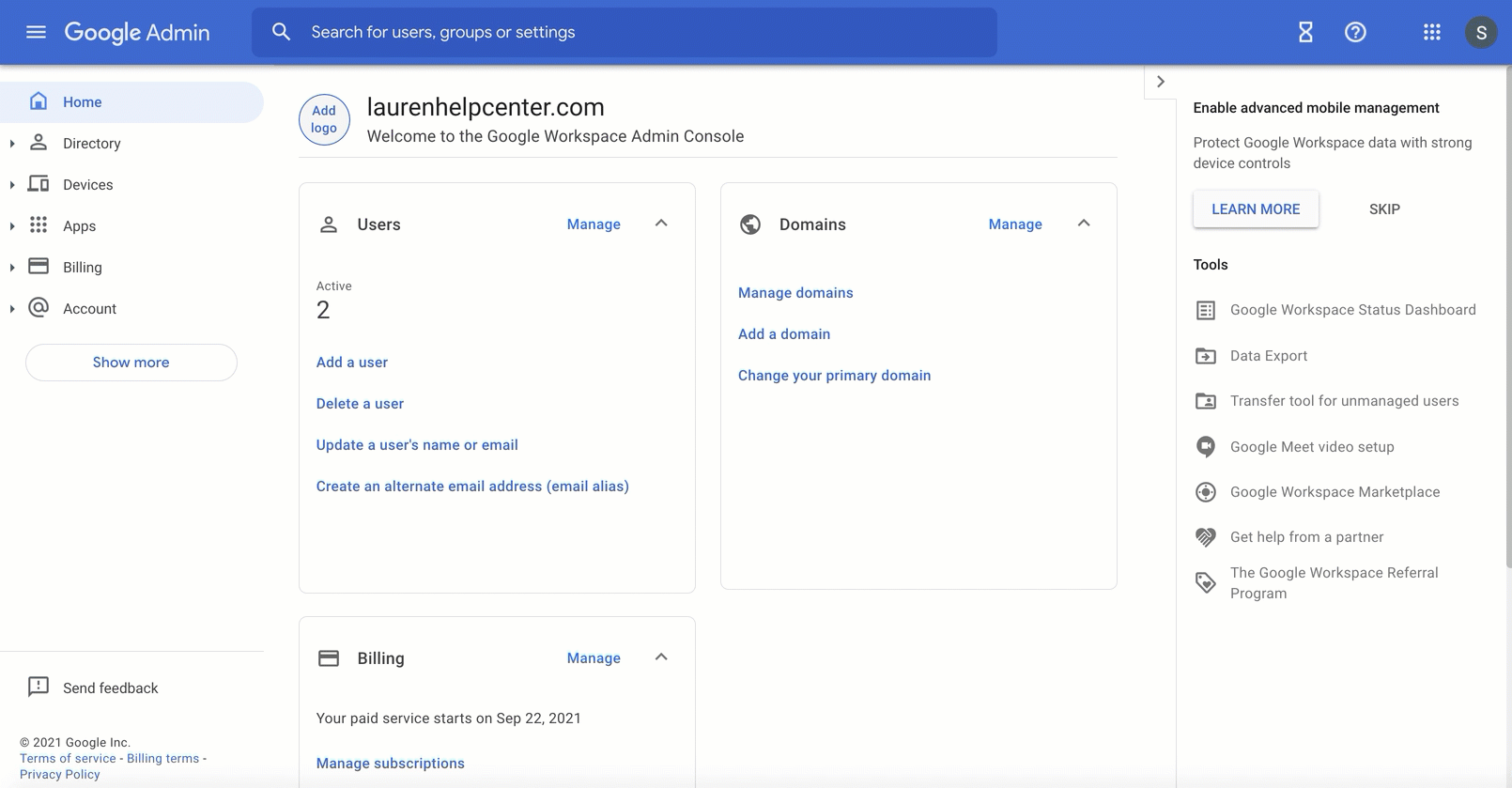 2

Click the yellow + add button. Enter the resource name, type, and description. Pro Tip: Follow Google's recommendations for structured resources.
3

Click Add Resource and fill out the required fields.
4

Add the resource to your My Calendars list so you can manage it. Here's how.

5

Share the resource calendar with the people in your organization, so that they can "See all event details". Your booking user account should have permission to "Make Changes and Manage Sharing".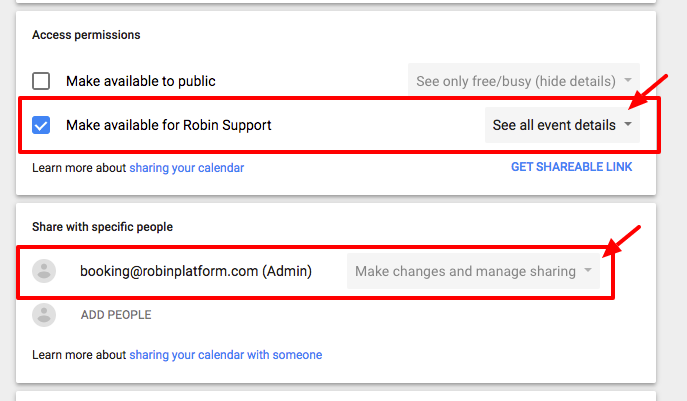 6

Test scheduling your resource in Google. It may take up to 24 hours before users can schedule a newly-created resource.