The Rooms app does this automatically
The Rooms app does its job best when it can continuously show what's going on in your meeting rooms. Both the iPad and Android tablet apps will prevent the display from going to sleep during the day, and will dim in the evening to conserve battery.
The default energy settings on your iPad will lock the screen after it's idle for a little while. To keep your iPad from going to sleep, update the Auto-lock setting.
To do this, go to your iPad Settings > Display & Brightness > Auto-Lock. Set Auto-Lock to "Never". This will keep your screen awake, but still respect your screen dimming settings.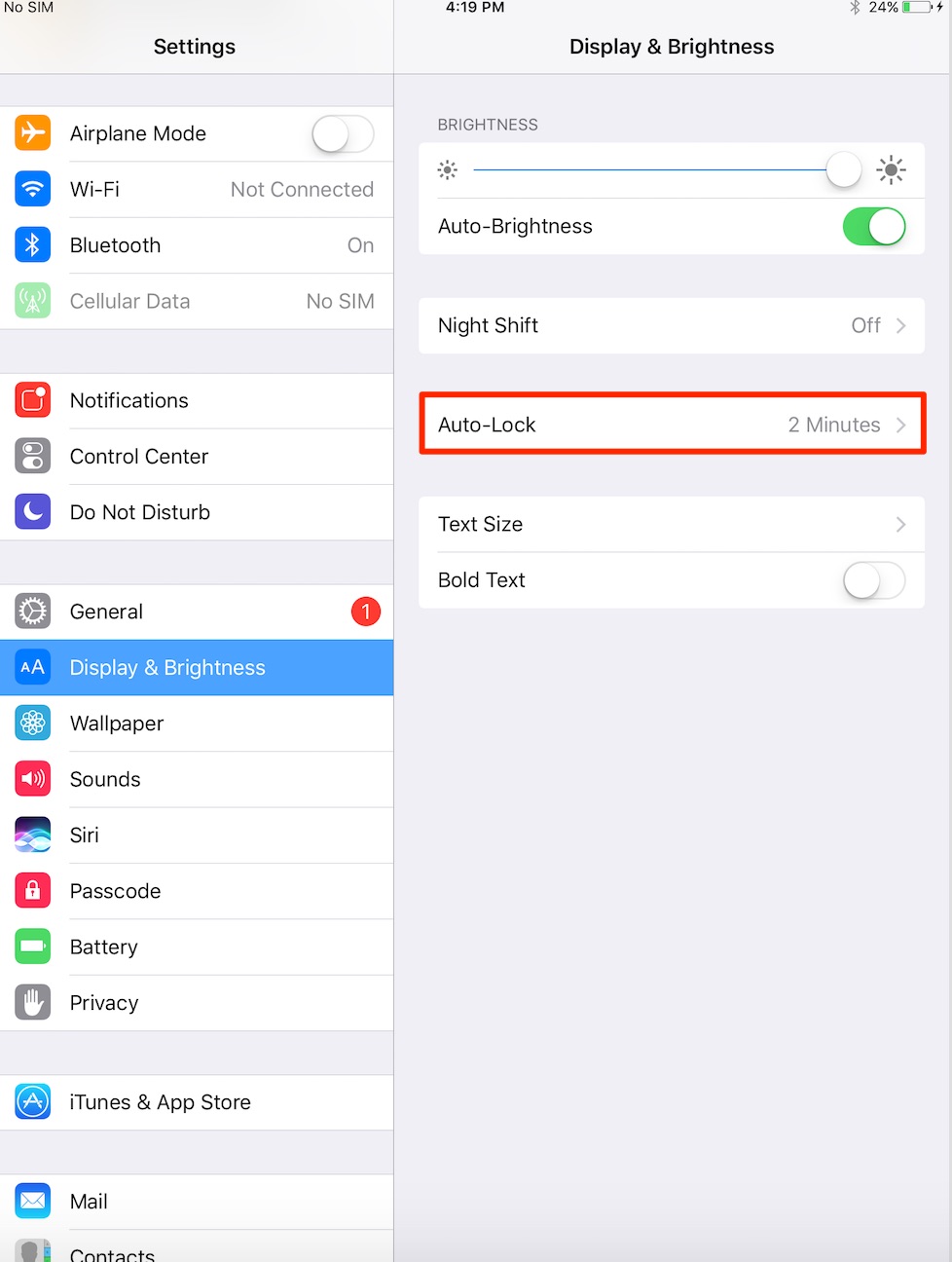 Automatic software updates can also cause devices to go to sleep from time to time as well. Which is why we recommend disabling Auto Update System while you are in the settings section. (General > Software updates > toggle automatic updates to "off".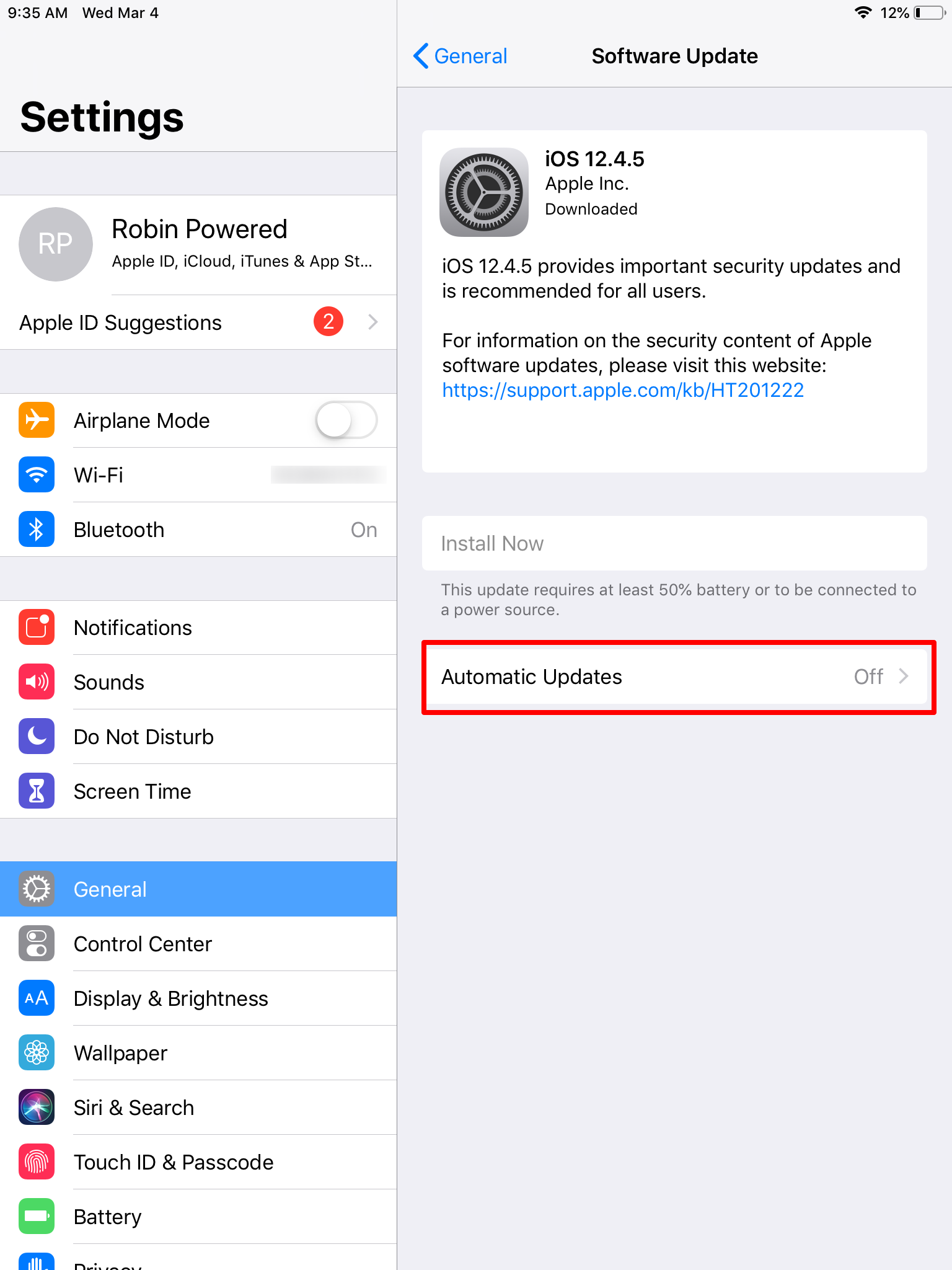 If you want to prevent people from changing the app on screen, you'll need to turn on Guided Access mode next.