Requires
Exchange Service Account
Admin in Robin
Impersonation access to calendar
Pair the Exchange/Outlook calendars you already use to keep your space's schedule in sync.
Set up and permissions
Robin syncs meeting room resource calendars created in Exchange 2007, 2010, 2013, and 2016. Before pairing these calendars with your Robin spaces, you must first set up an Exchange service account with the correct permissions to manage them. Your Exchange server must also be enabled for NTLM authentication.
After connecting your account, you'll be prompted to pair a meeting room calendar with your space. If you don't see this option, you may need to refresh the page after pairing your account.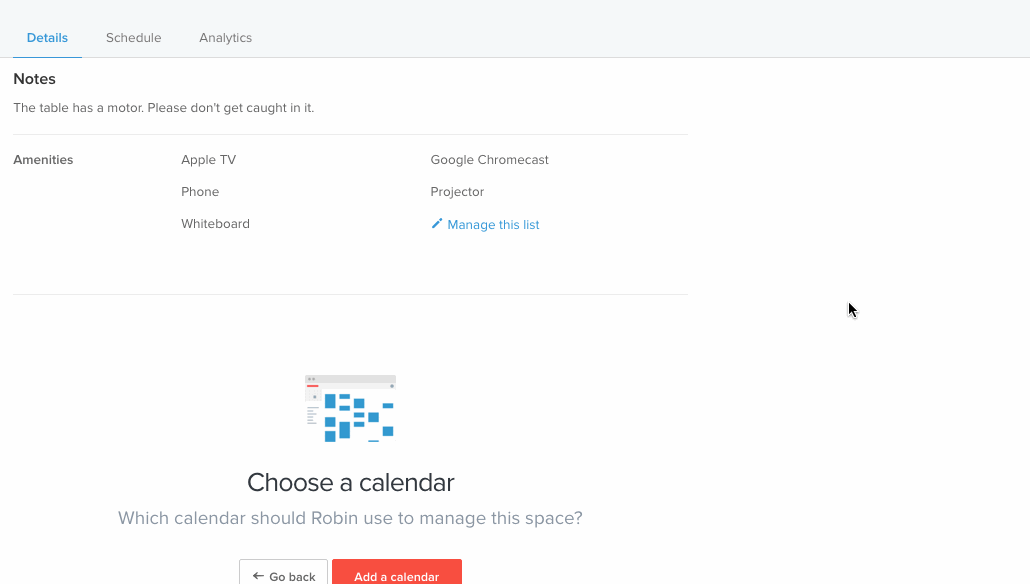 4

From the space details page, scroll down to the Choose a calendar header, and click "Add a calendar".

5

Robin pairs with shared resource calendars on your Exchange server. Enter the email address for the meeting room resource.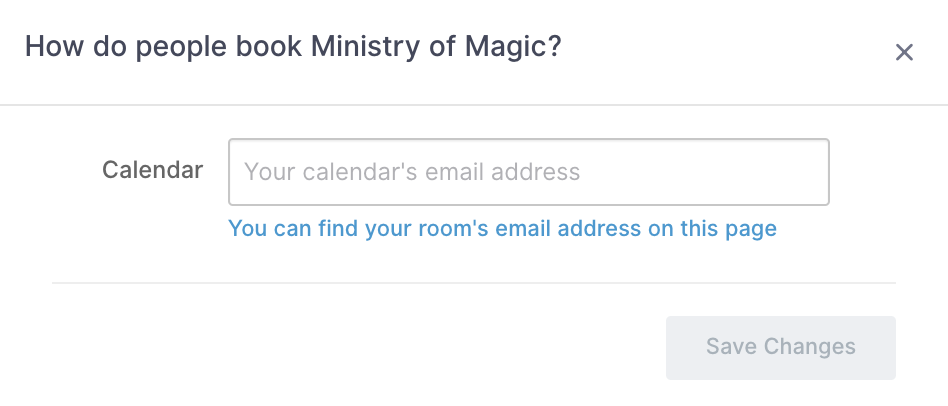 Meeting room set up
Need to create meeting room resource accounts first? Here's how.
6

When done, click "Save Changes". Your upcoming events will now sync with Robin. It may take up to 20 minutes for all events to sync over the first time.