Administrators can upload a custom background image for the room display so office walls can reflect company branding. 
This feature requires the Rooms app version 2.1.0+ for iOS, and 2.1.1+ for Android tablets.  
1

From the web dashboard, navigate to a space. Select "Manage" from the space details page. 

2

Under Details > "Theme Background Image" , upload a PNG or JPG file 3MB or less.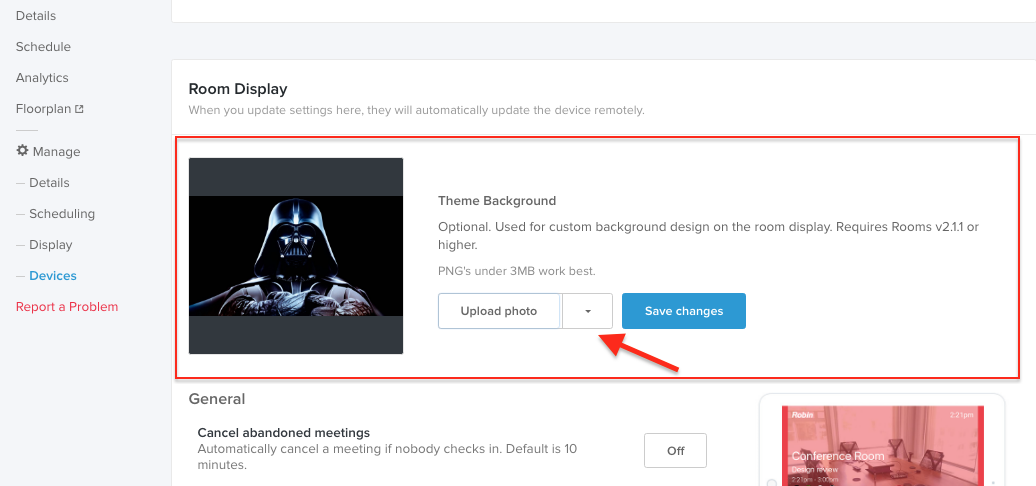 3

The room display will update with the new background within 10 minutes on its own. To refresh and see the update more quickly, open the schedule drawer and tap the "refresh" icon on the bottom right.