Status Board offers big screen signage for office availability. With a quick glance at a TV around your office, team members can easily find conference rooms based on availability and amenities. Status Board works on any TV or digital display with internet in either vertical or horizontal formats.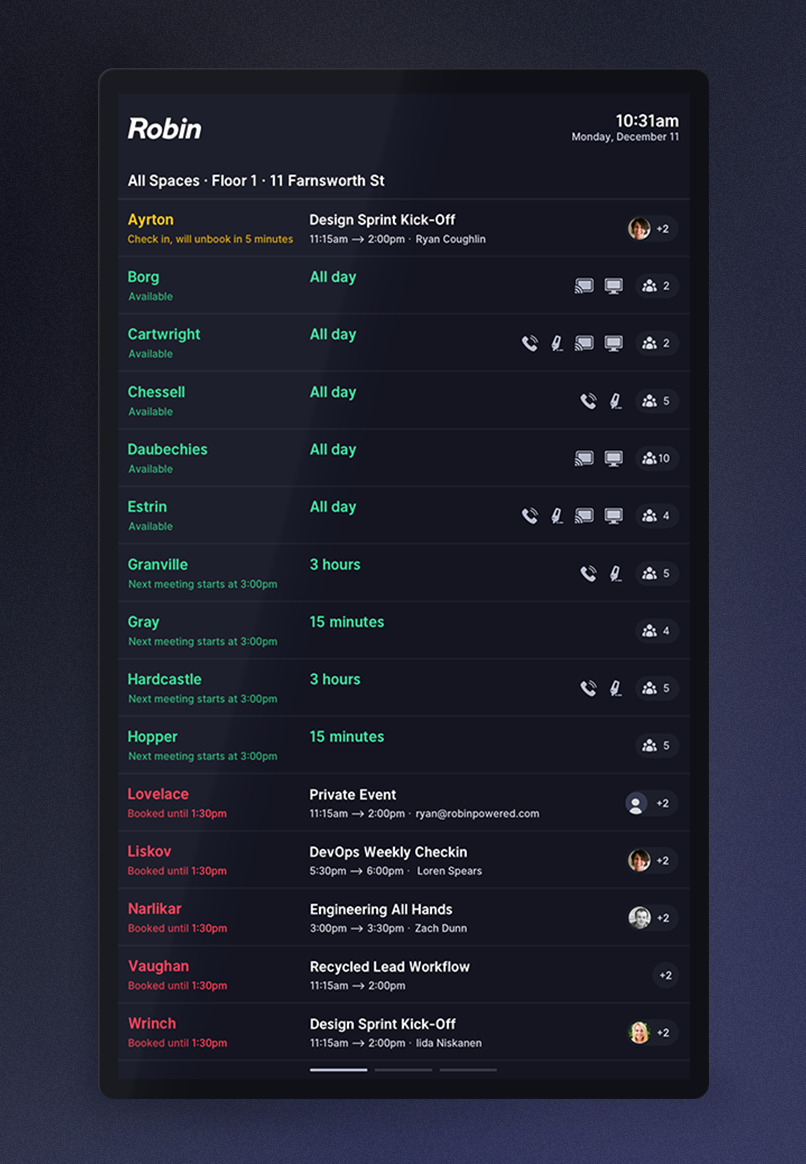 Get started with Status Board in a few simple steps:
1

Configure a board
Robin Admins can set up new boards in Dashboard. Go to Settings > Devices > Status Boards > Add a board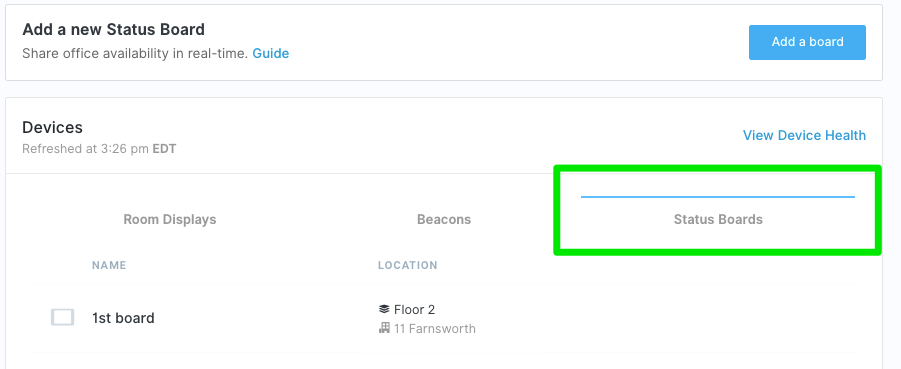 Name the board based on its location in your office
Select building and floor
Click Activate status board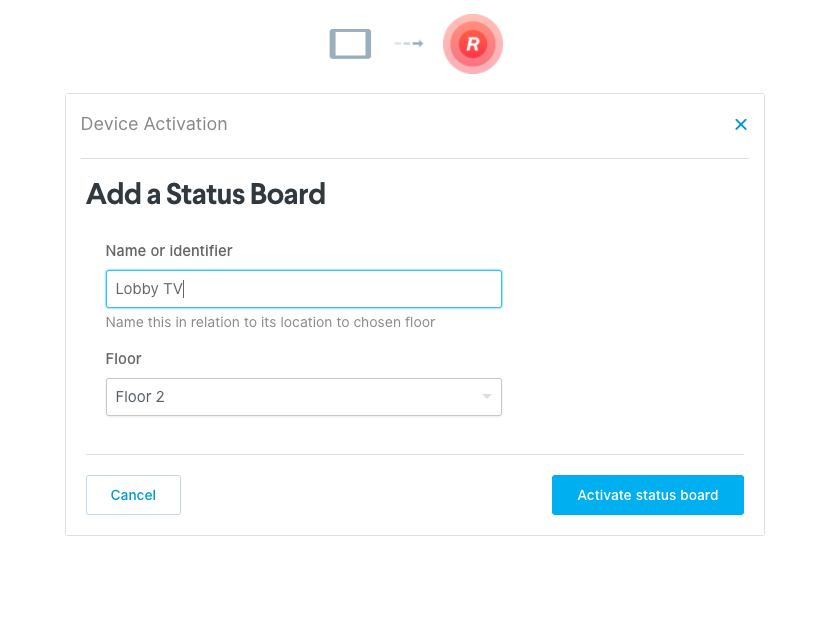 2

Copy the link
Once you've activated the board, copy the unique Status Board URL
Paste the URL to a device that is broadcasting your status board in the office (e.g. mini PC or Chromecast)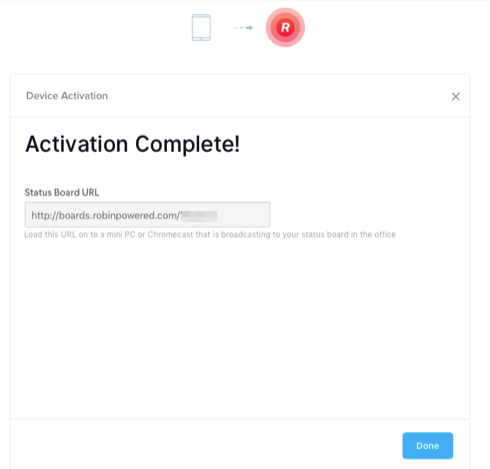 3

Open in a browser
Set the board to fullscreen on your TV
The board updates automatically as room statuses change
Deleting and recreating a Status Board
If you delete a Status Board for a building or level and then recreate the same board, the Dashboard will activate a new link. Be sure to copy the updated link to your Status Board device (the old link will no longer be valid).
To edit or delete a Status Board, go to 
Settings > Devices > Status Boards
and select the pencil icon next to a board from the list. 
Customizing the Status Board logo
Status Boards and Room Displays use the same custom logo. To add or update the logo, navigate to Settings > Organization > Branding > Room display.