Your user profile
Tap the Profile tab at the bottom of the home screen to view your user profile. This is where you can add a profile photo and see a full list of all your reservations.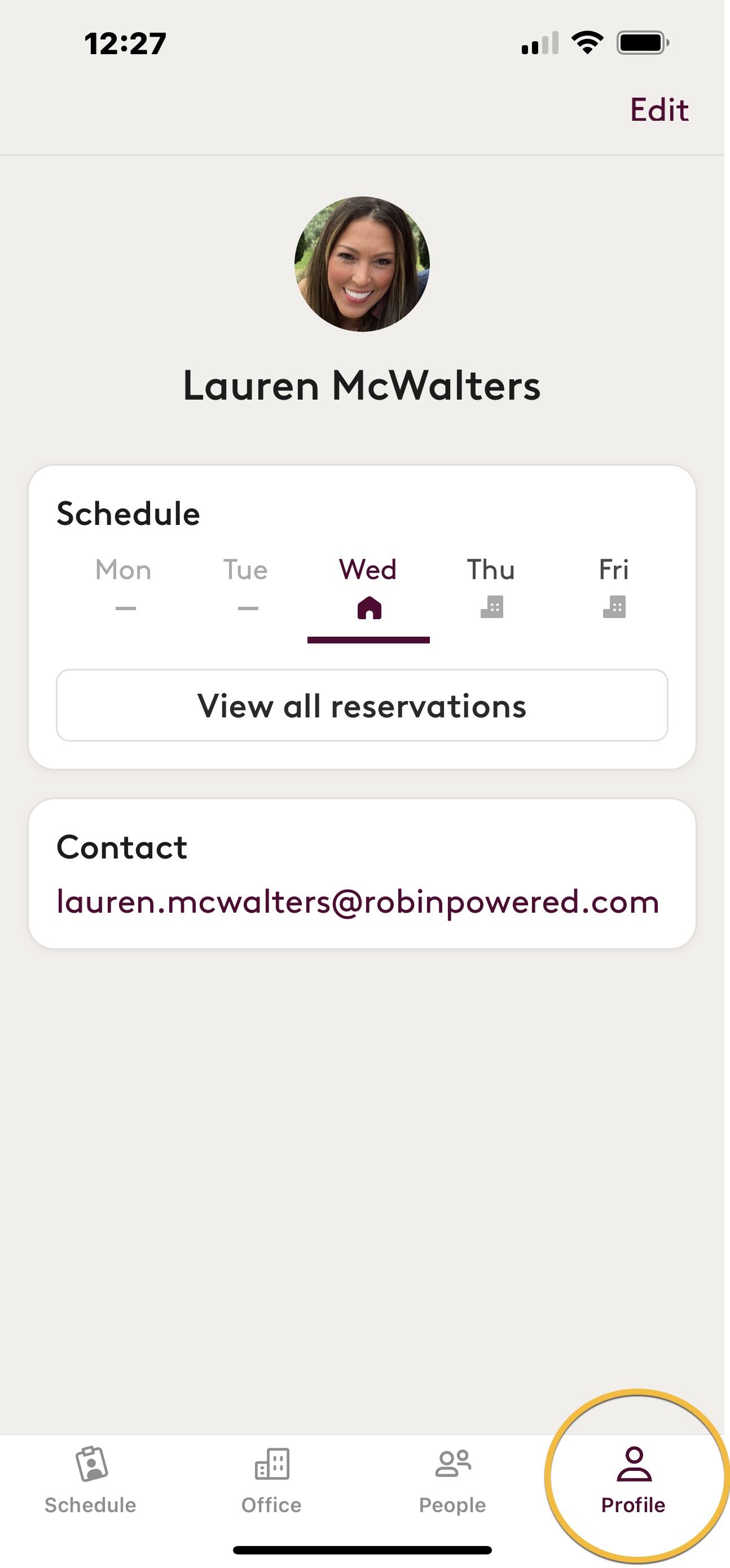 Your app settings
Tap the Settings icon in the top right corner of the home screen (Schedule tab) to manage your app settings & preferences, check for app updates, and more.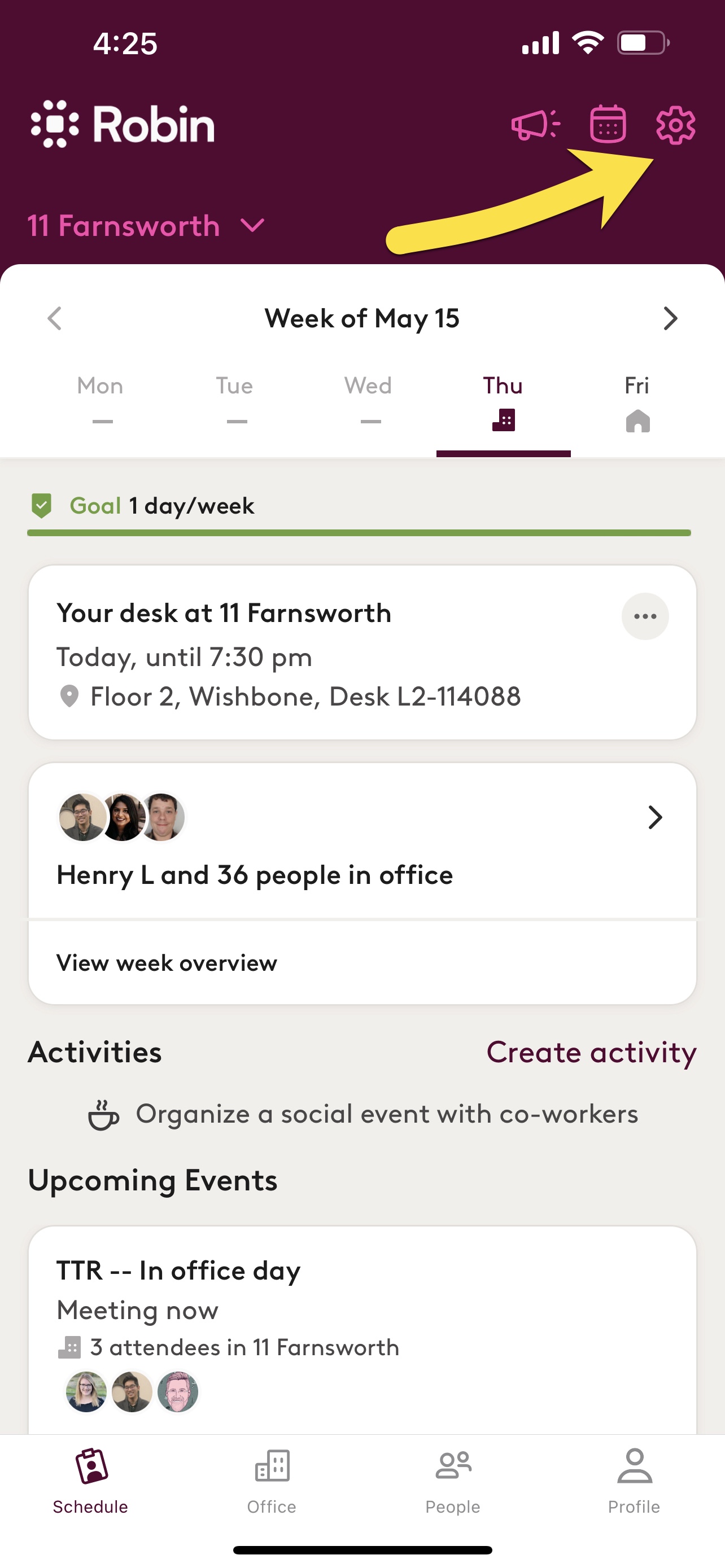 Manage connected calendars
By default, events from your work calendar will sync with Robin and show up in your schedule. Adding additional calendars enables you to view a full picture of your day and week.
Events booked to any non-work calendar account are saved locally to your phone, and will not sync with Robin. These events are visible only to you, and anyone else attending the event. You can add or remove additional calendars by following these steps:
From user settings > tap Calendars and then tap to add or remove any calendars from view in your schedule.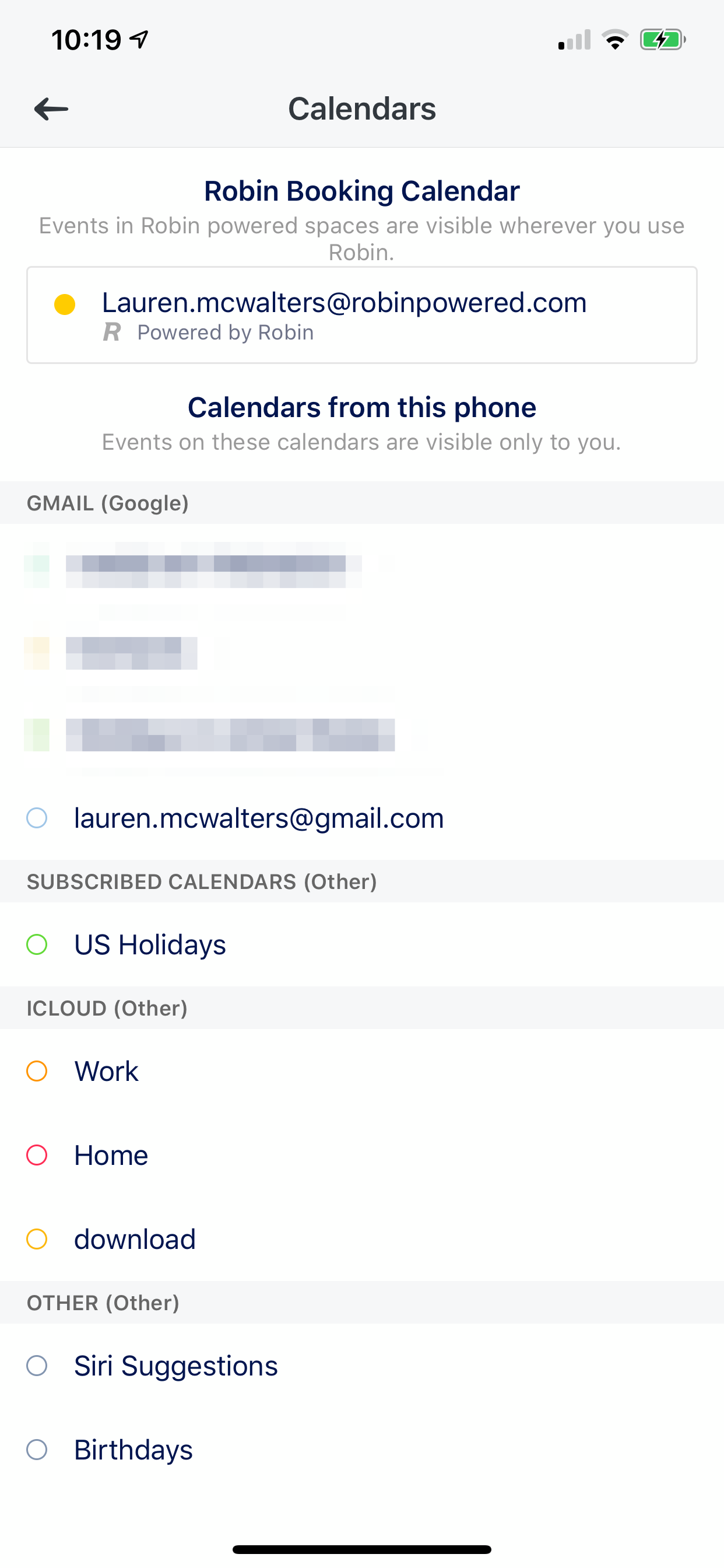 I don't see any calendar options
Calendars not showing up? Most likely, this means Robin doesn't have permission to access the calendars from your phone yet. Follow this guide for troubleshooting tips.
Choose a preferred location
The mobile app will automatically open to the preferred office location you selected during onboarding, but if you need to change it, you can do so from here.
Notifications
As part of the onboarding process, you may have opted into Robin's mobile push notifications. You can make adjustments to your notification settings using the toggles.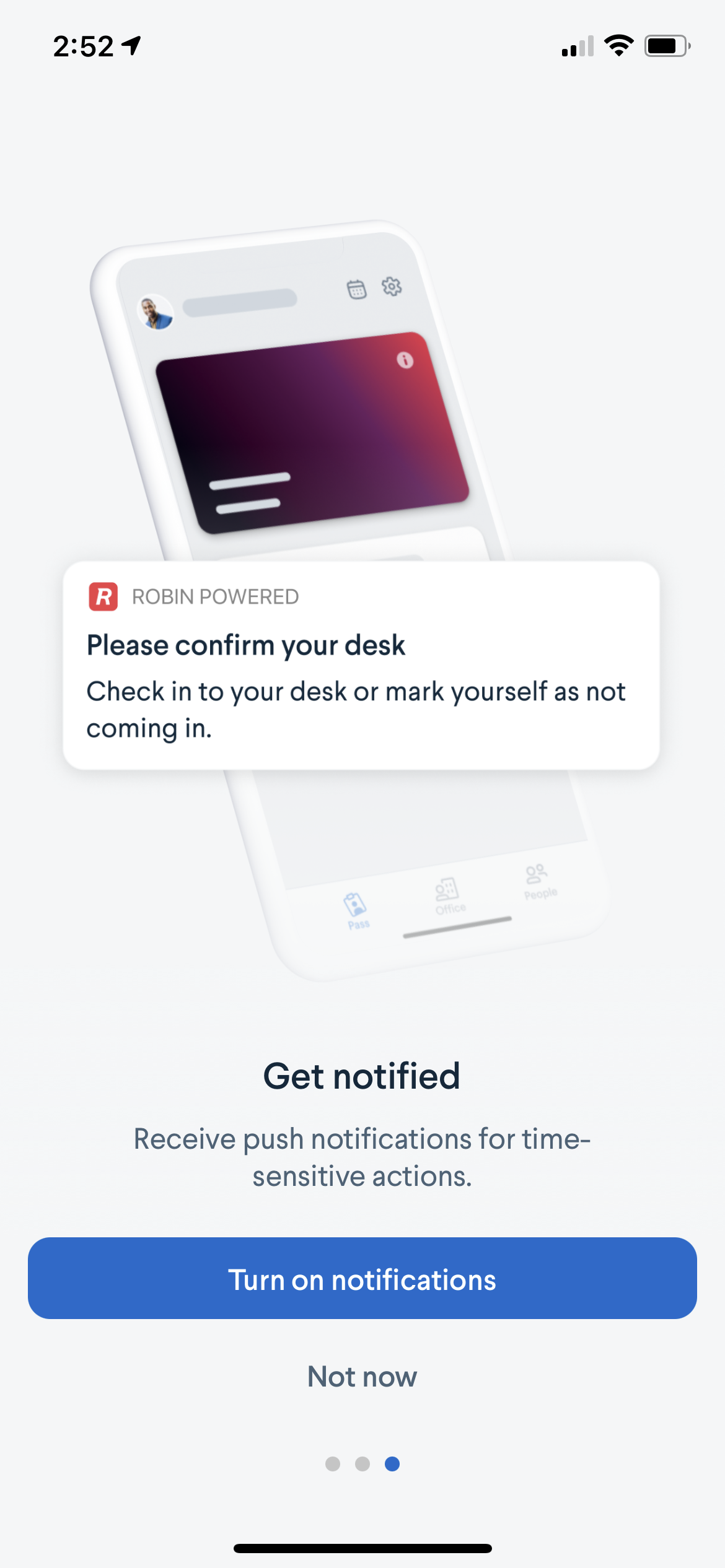 Change organization
If you belong to multiple organizations that use Robin, then you can switch between them.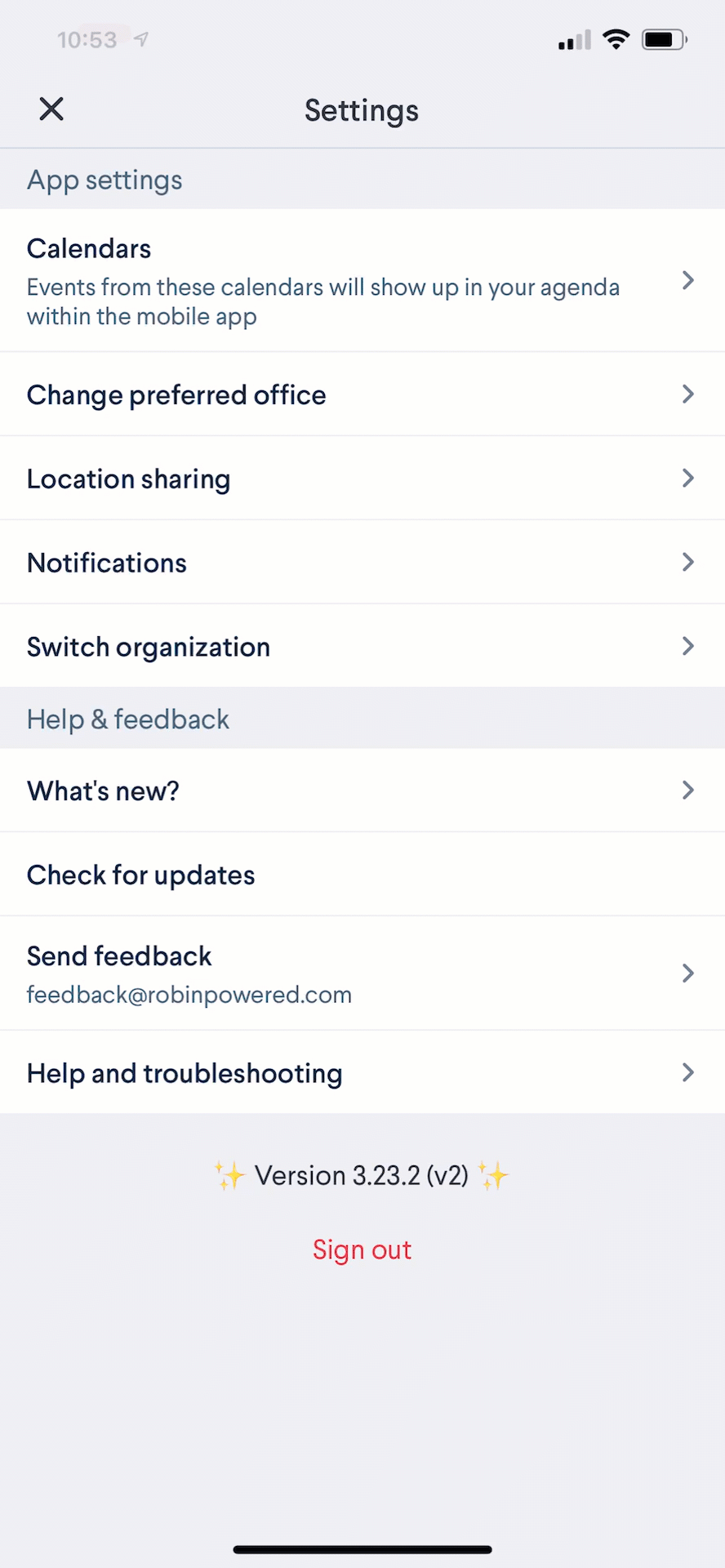 Find help & give feedback
See what's new for the latest product updates.

Check for app updates for the best user experience. If you don't see "Up to date" here, then select check for updates to update the app.

Send feedback.

Get troubleshooting tips.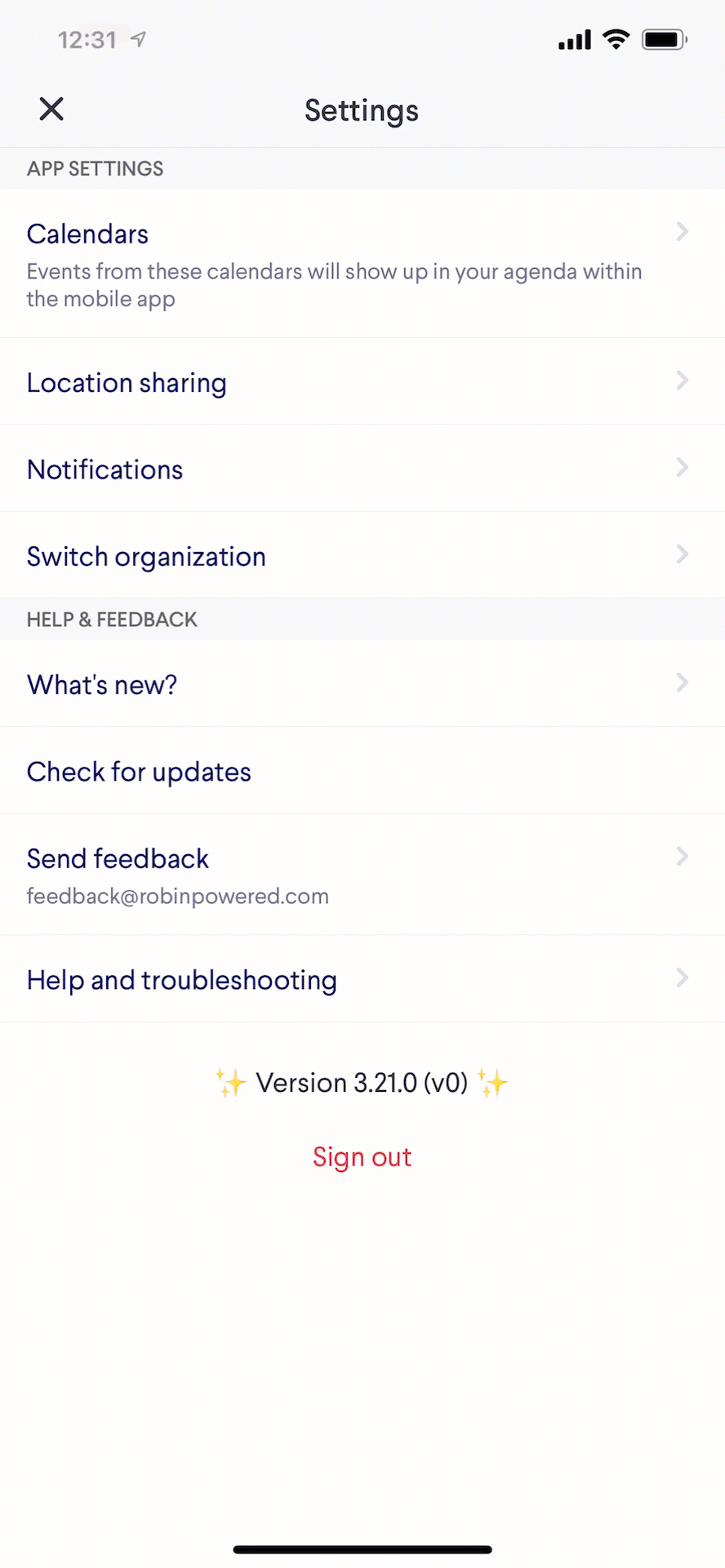 Additional troubleshooting guides: