Slack Enterprise Grid
While Robin Powered seamlessly integrates with various Slack versions, Enterprise Grid compatibility is not available at this time. Our development team is actively working on expanding our compatibility to encompass Slack Enterprise Grid, and we aim to provide this support in the future.
With the Robin app for Slack, employees can easily see who is in the office, update plans, book a desk, and receive timely reservation notifications without switching between apps. In order for employees to interact with Robin from Slack:
An admin needs to connect Robin + Slack on the organizational level

Employees need to connect their individual Slack accounts in their Robin user settings
Follow this guide to learn how to integrate Robin with your company's Slack account.
1

Open Manage > Integrations > Add to Slack option.
2

This will open a window where you can sign in to your Slack team.
3

Select your Slack team, then authorize the app.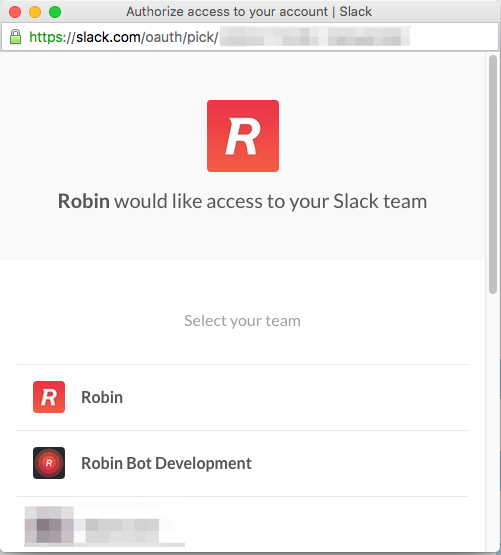 4

Once you press "Authorize," Robin will connect to your Slack team automatically. Invite it to a common channel, or just leave it as a DM-only tool. Pro-tip: you can select a DM with yourself from the dropdown.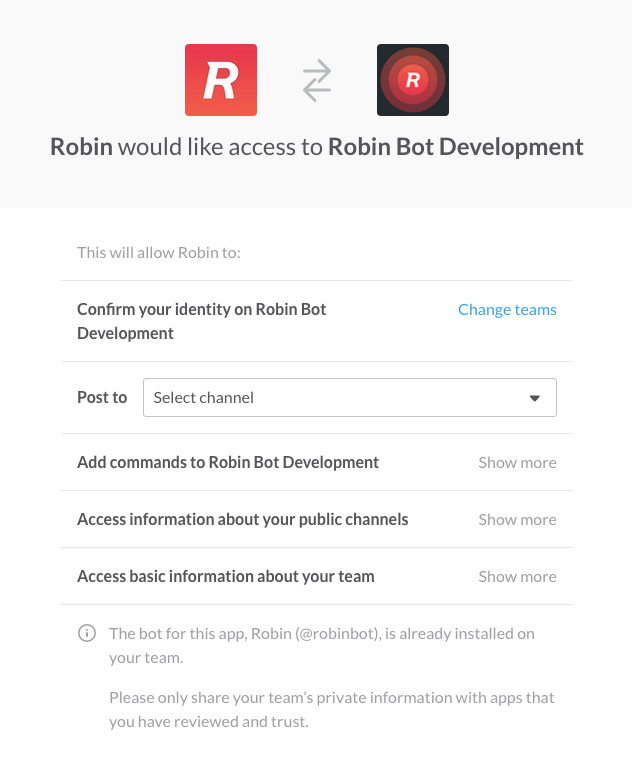 Learn more about the different ways employees can interact with Slack: