To make it easier on Robin admins to manage a group of room displays, you can apply room display settings to every device in a building at the same time.
Robin admins can bulk update room displays by navigating to Settings > Offices, choose the building that you would like to make updates to. From there you will want to scroll down to the Room Display section and click "Apply to All".  
Note: The "Apply to All" setting will update all of the display settings in that one building, the other buildings in your organization will not be updated by this action.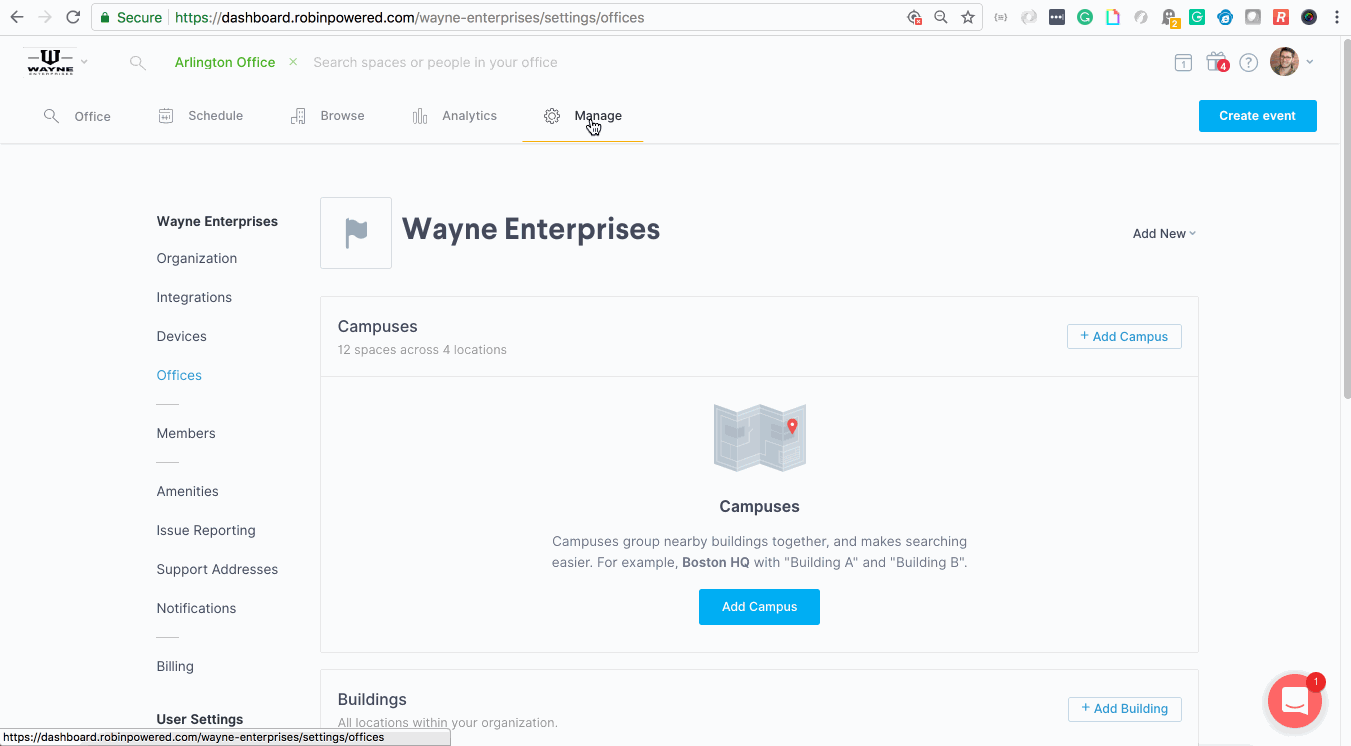 Learn more
For more about managing room displays, check out this article.