Keep close tabs on your room displays with notifications in your inbox. Admins (& custom roles) can sign up to receive notifications any time a room display goes offline for 30 minutes or more.
Can I opt into emails for location-specific devices?
Yes, if you're a building level admin or custom role with "Manage devices" permission and notifications are enabled on the organization level.
First things first global admins, navigate to Manage > Notifications > Device Health Notifications for your organization and select the email checkbox. This will send emails to every Robin admin.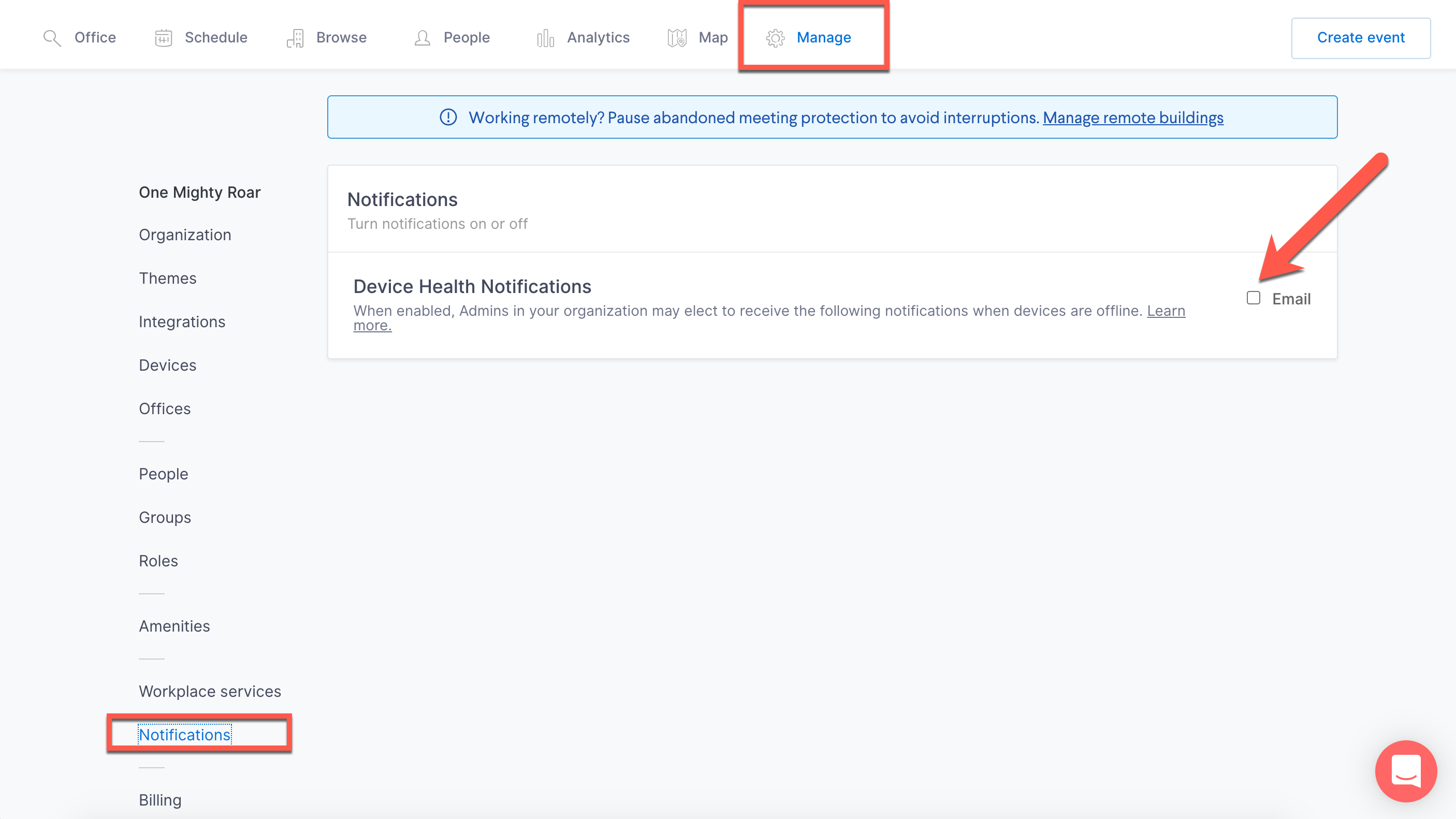 Individual admins (or custom roles with device notifications) can opt out of receiving email notifications. To update personal notification settings, navigate to your Avatar > User Settings > Notifications > Device Health Notifications and uncheck the email box.