Pair a Google account
Follow these instructions to connect a Google account with Robin via OAuth. We recommend connecting a generic account with access to the shared office calendars instead of a personal account.
1

Navigate to the Manage tab within Dashboard.

2

Select the Integrations tab, and click "Connect"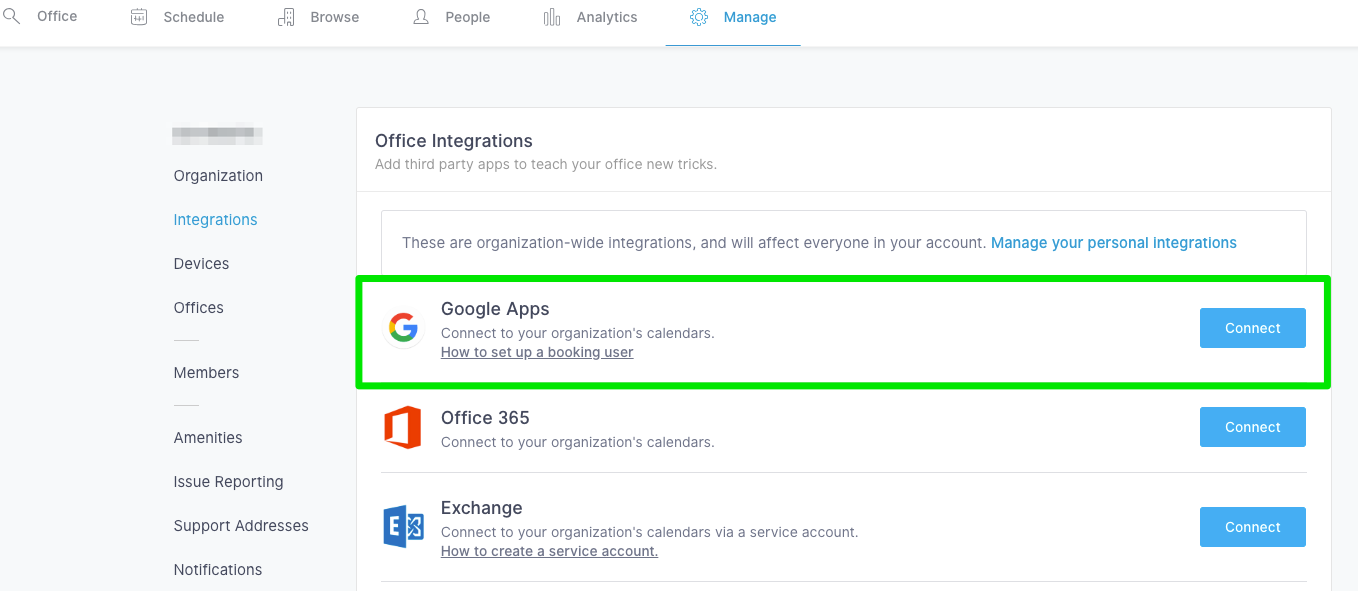 3

A pop-up window will prompt you to enter your account credentials or show you a list of your Google accounts. Select the one you'd like to pair with Robin, such as your generic booking account.

4

Robin will ask for permission to access calendar information in order to sync events. Accept permissions to proceed.
5

You're all set! You can now pair calendars managed by this account to your spaces.
Hit a "400:admin_policy_ enforced error?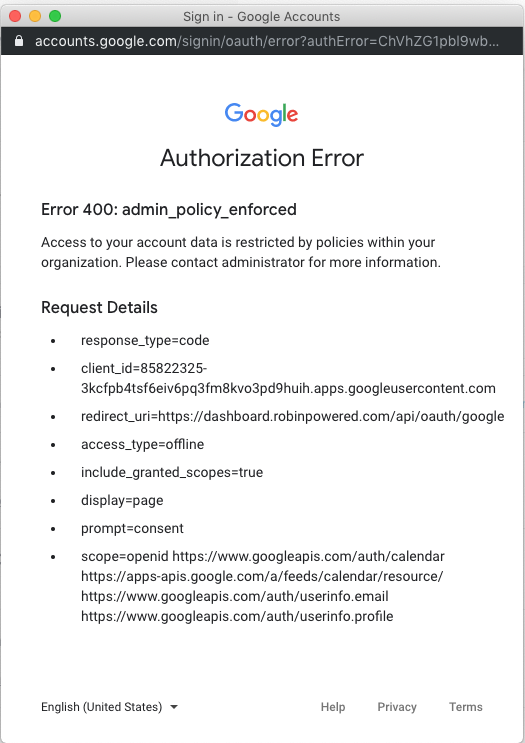 Hit an error message when trying to connect the booking user via Oauth? Make sure Admin API access is enabled for your Google Workspace (fmr. G Suite) account or add Robin web app as a trusted app under "App access control" in the admin console. For more information, follow the Google support guide on Controlling which 3rd party & internal apps access Google Workspace (fmr. G Suite) data.
Watch this video for a walkthrough on connecting your Booking account:
Learn more
For more about enabling single sign on via Google check out this article.