The easiest way to invite a large group of people to join your team on Robin is to upload a csv file with a list of email addresses. Watch the tutorial or follow the steps outlined below.
What is a CSV file?
A CSV is a comma separated values file, which allows data to be saved in a table format. A CSV looks just like a spreadsheet, but is saved with a .csv extension
Sample format
Robin's import tool supports two columns, name & email (required). Headers are case sensitive, so be sure to check your capitalization before uploading. Your CSV should look something like this: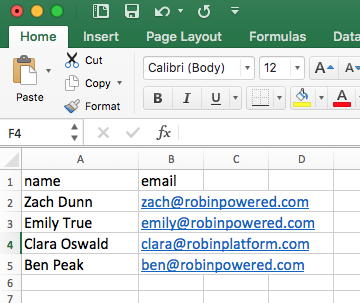 Save your spreadsheet with the .csv file extension.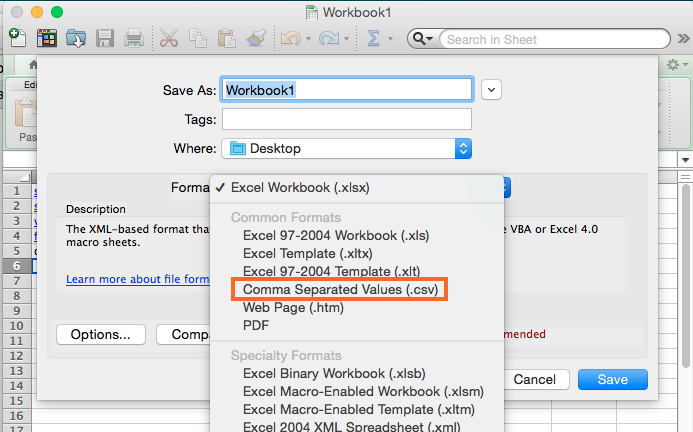 How to upload a CSV to Robin
1

Log into the web dashboard with an administrator account. From Manage > People, click on Invite new members.

2

In the pop-up modal, select Upload .csv file. Choose the file you'd like to upload.

3

The email addresses of your team will fill in automatically. Click Send Invitation to send an email invitation to join Robin.