Robin is made for teams. Once you've created your organization, invite your coworkers to join you. There are a few ways to do this, and this guide will show the basic invitation email method.
You may be able to skip the basic invitation email method by enabling single sign-on through Google, Office 365, or custom SAML 2.0 instead. If you need to whitelist an entire domain (e.g. "Allow anyone with mycompany.com emails to join automatically"), you should use one of these SSO options.
Requires admin powers
You must be an account Owner or Admin to invite others to your account. Read more about member roles here.
Sending invitations
To invite people to your organization via email, follow these steps: 
1

Log in to the web dashboard and visit Manage > Members.

2

Click Invite new members, then enter the email addresses of the people you'd like to invite. Click the "+" to add team members individually, or upload a csv file containing email addresses to send invitations in bulk.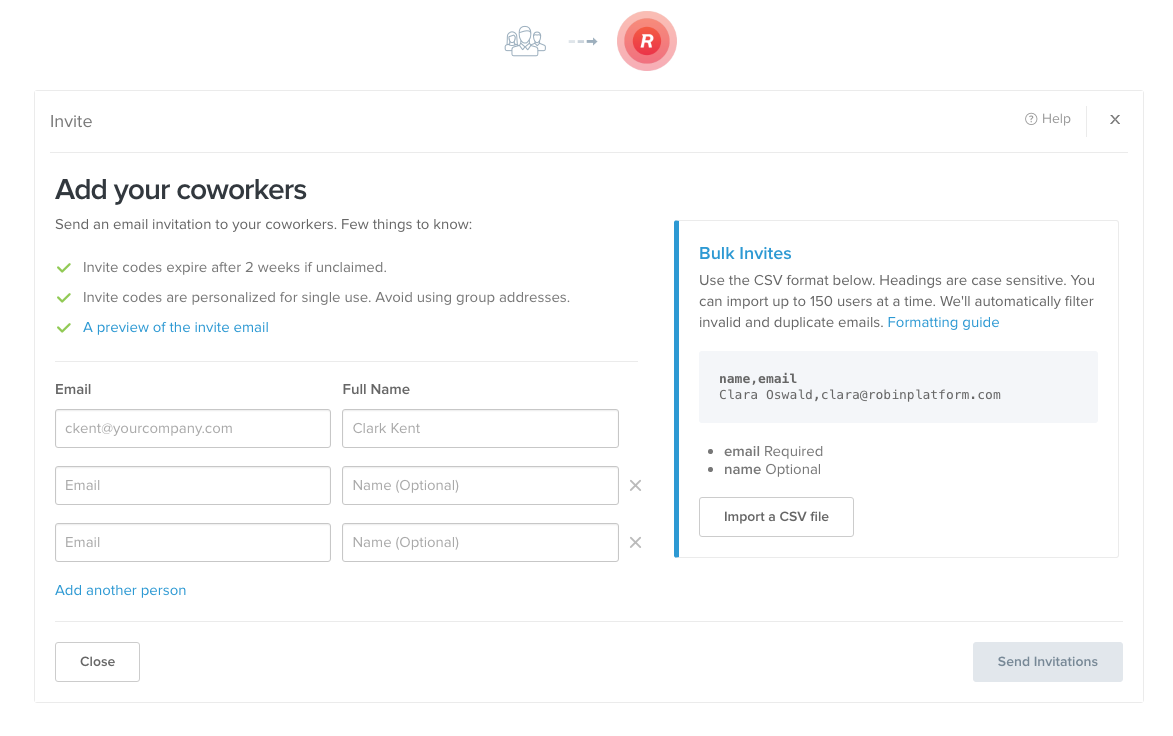 The invite email
When you click Send Invitation, an email invite goes out to everyone on your list. The invite looks something like this:
Subject: You are invited to join your team on Robin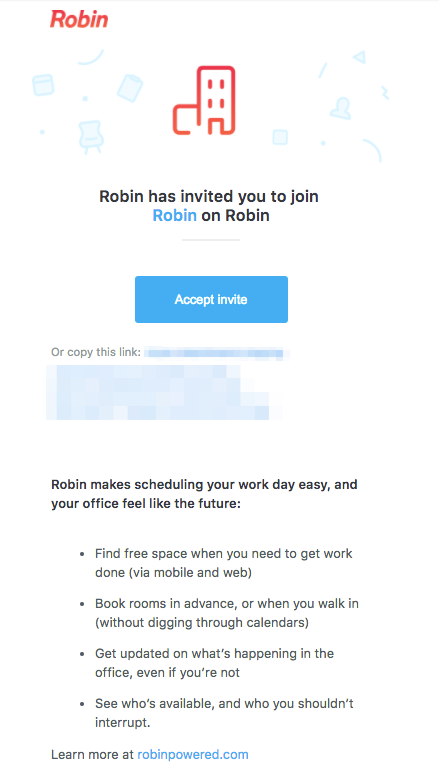 When they click on the link, Robin will walk them through account creation and automatically add them to your organization.