Single Sign-On is enabled by default
Teams running G Suite have the option to enable single sign-on (SSO) for one click authentication. This makes it easy to invite a large group just by sending out the link to dashboard.robinpowered.com.
With Google SSO enabled, your coworkers can select "Sign in with Google" and enter their work email address. As long as the domain in their email matches your booking user (e.g. both are @yourcompany.com) then they will automatically join your company's Robin account.
FYI: If you need extra G Suite domains whitelisted for your account, send us a message. For security reasons, we're only able to add domains owned by your organization and not third party companies. Sorry in advance, @whitehouse.gov will have to stay separate.
How to enable SSO
1

As an admin, log into the web dashboard. Navigate to Manage > Integrations and scroll down.

2

To modify the Single Sign-on setting, toggle the button to "Enabled" (default) or "Disabled". When Single Sign-On is enabled, anyone with an email address that matches the address of your service account will automatically join your team when they log in.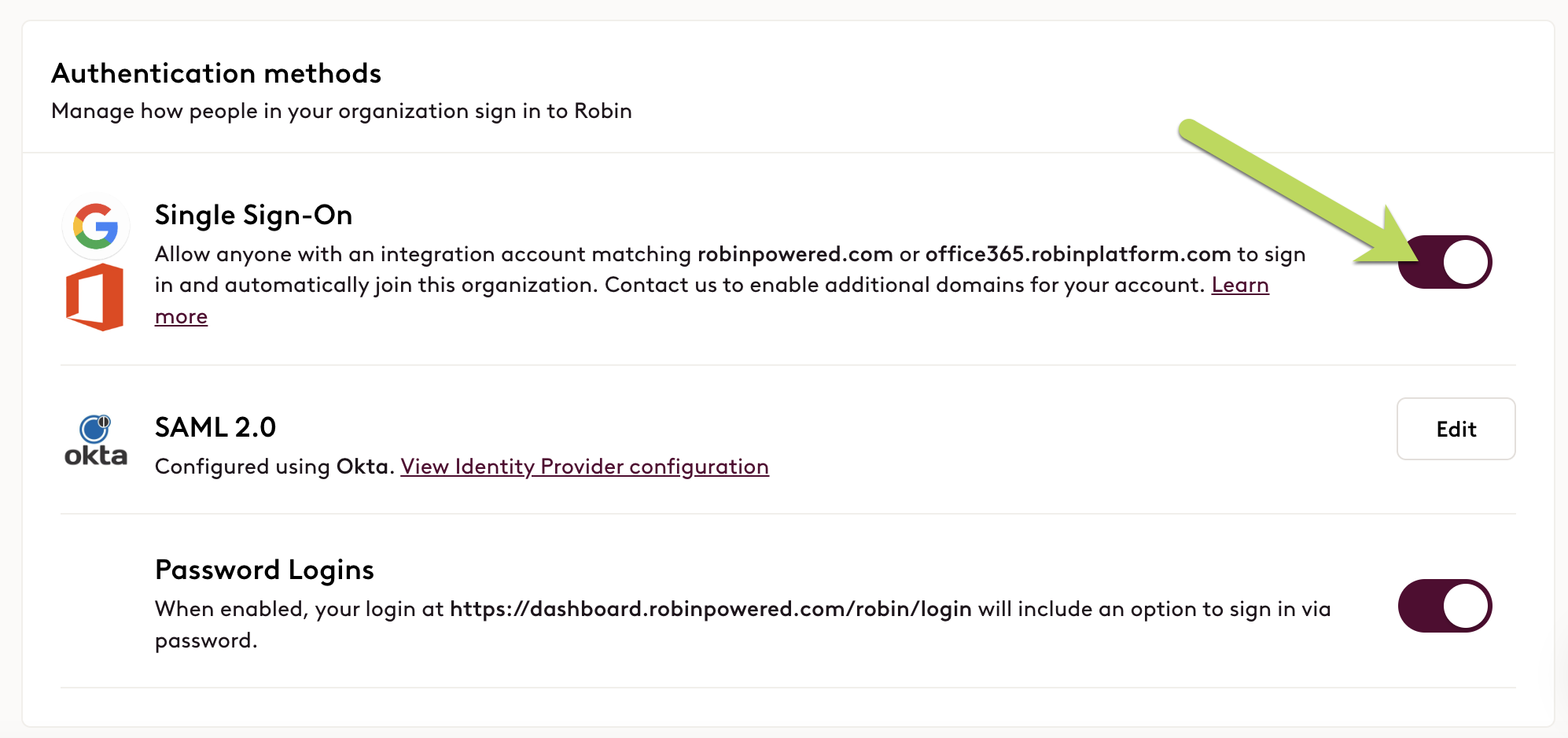 Blank screen on Internet Explorer:
We have seen a few cases of folks experiencing a blank screen during the auth portion of SSO when using IE. If this happens to you, double check you have the Robin dashboard added to your "Allowed sites" in your IE Internet Settings.