Robin supports private events for all calendar systems. Creating a private meeting in Robin is easy from the web dashboard and from the mobile app.
From Robin dashboard via event composer: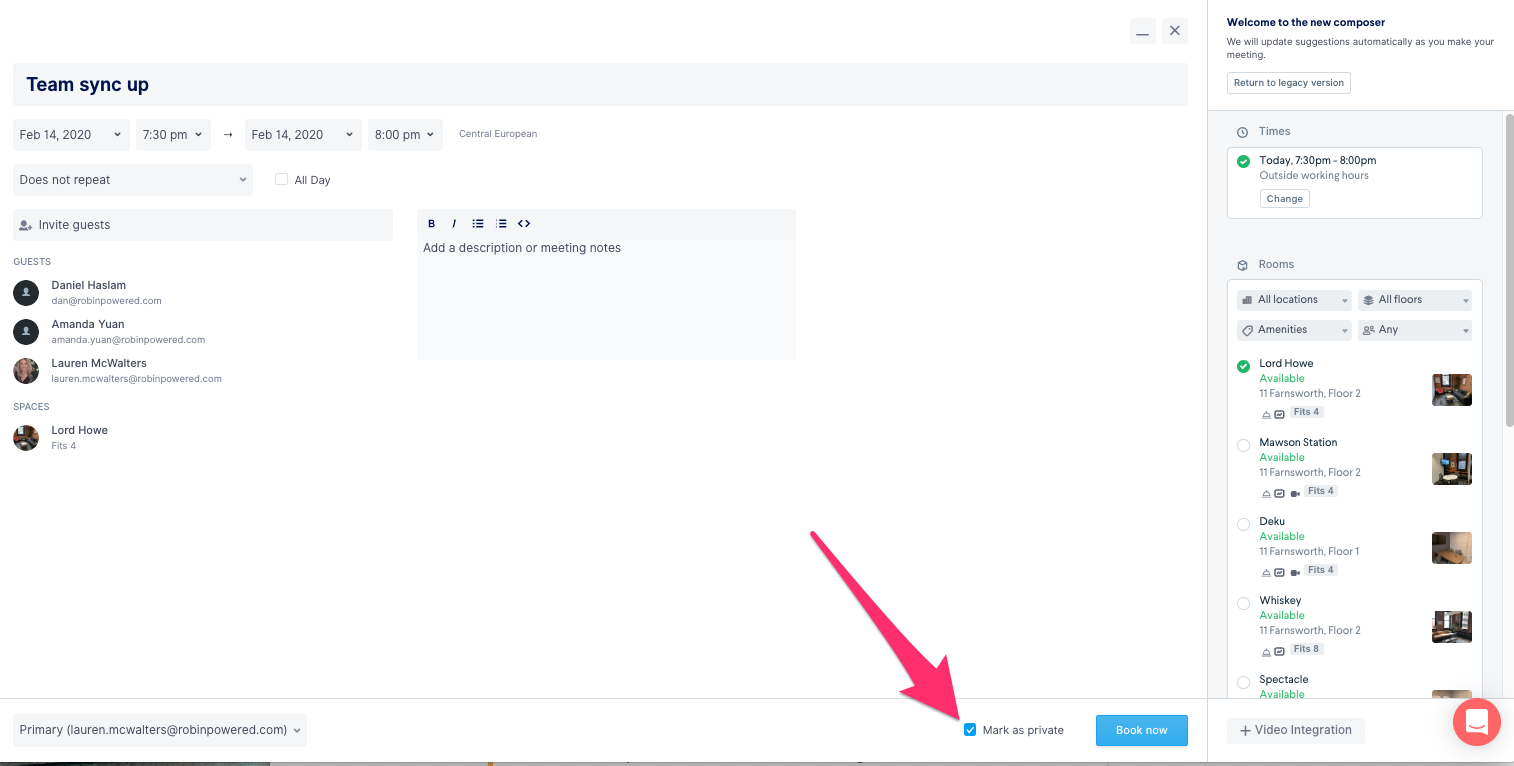 From Mobile:
If you don't see the privacy option on the mobile app, add a room to your event and this should populate the private meeting option.
Events marked private in Google Calendar, Outlook, or Robin will be obscured on the web dashboard, mobile apps, and room display.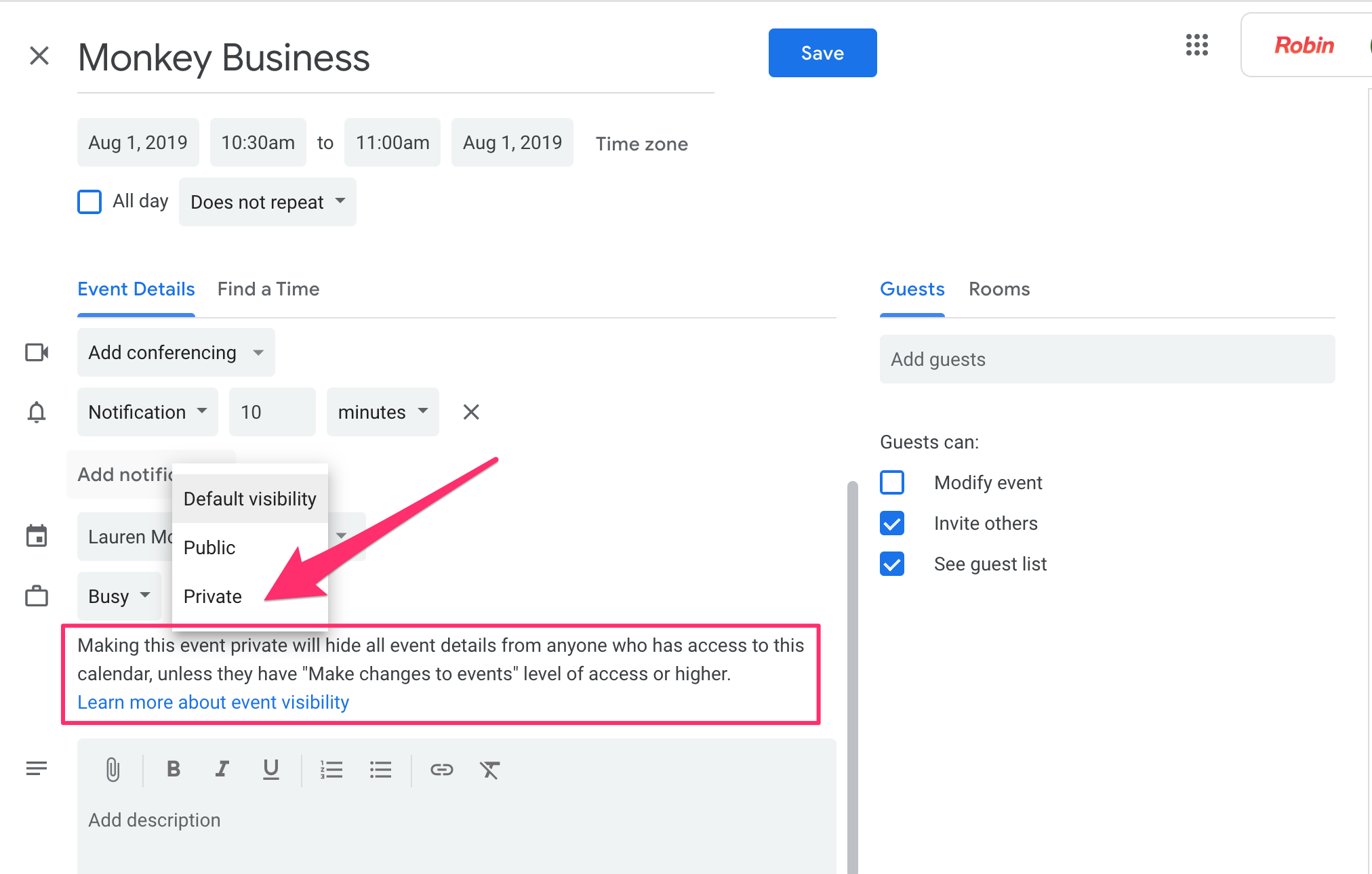 To members, private events will show up across Robin as "Reserved".

Administrators and the event owner will see their meeting details, along with a lock icon to indicate privacy.